6 minute read
How to Prevent Porch Pirates During Last-Mile Delivery
Porch pirates steal packages from people's porches or front steps. Find out why this hurts delivery businesses — and how to fight back.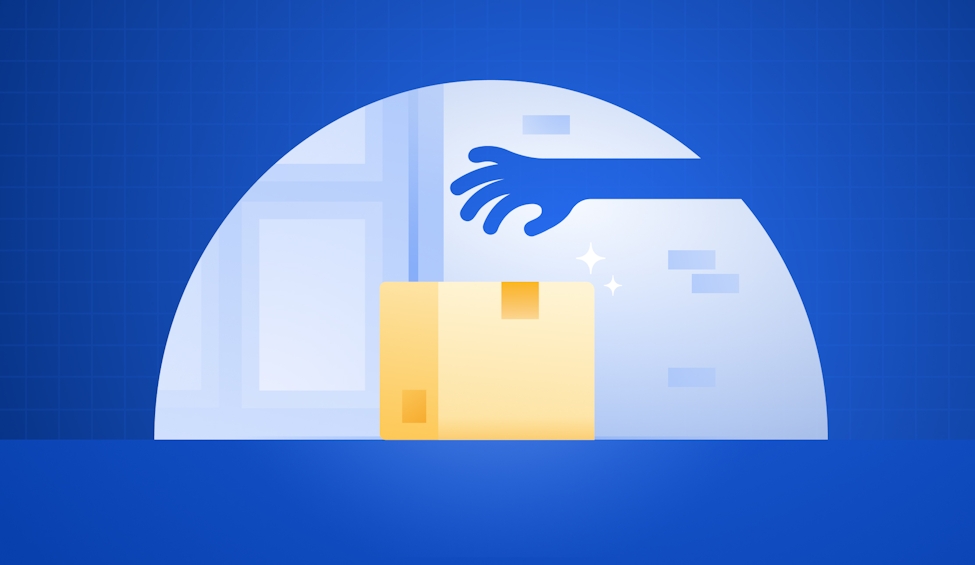 If you've ever had a package stolen from your porch, you know just how disappointing (and annoying!) the situation is.
You ordered something online, looked forward to unboxing it — and then someone snatched it!?
Not cool.
Unfortunately, porch piracy — when people steal packages from other people's front porches or steps — has increased over these last years.
Why the crime wave? 
Some experts blame the fact that Americans are buying more goods online, especially during the height of the COVID-19 pandemic.
If you run a delivery business, porch piracy is something you can't ignore. 
Porch pirates can eat into your profits. How?
If a porch pirate steals a package before the customer receives it, the customer may argue that the package was never delivered.
It's then on you as the business owner to either reimburse the customer's money or send them a new product.
On top of that, you'll be dealing with a customer who probably isn't too happy. 
Even if you reimburse them or send them new goods, they were hoping to get their package by a certain date — and may not be too pleased about the delays.
Here's the good news: Delivery managers, dispatchers, and business owners can take steps to fight off porch pirates.
I'll explain some steps to minimize the risk of porch piracy and teach you why taking these preventive measures is worth your while.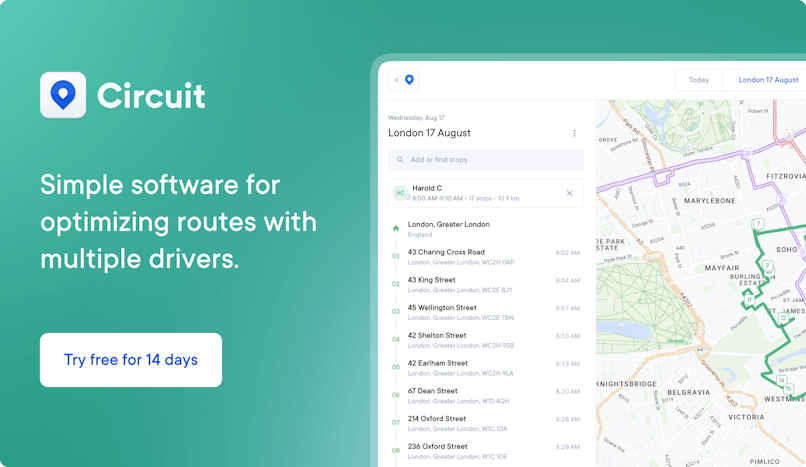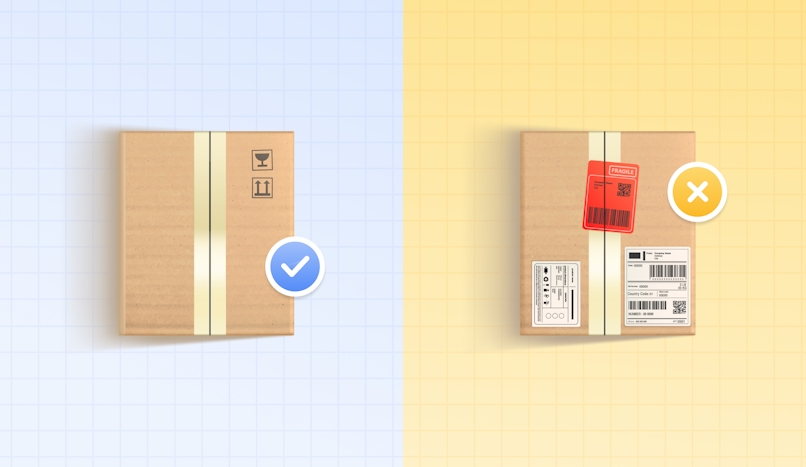 1. Keep packages discreet
If someone knows that a package holds valuable goods, they might be more interested in stealing it. 
For example, technology like gaming consoles or computers can be resold.
To minimize temptation, use discreet packaging that doesn't advertise what's inside. 
Avoid excessive branding, product-descriptive texts, flashy logos, or product photos on the box.
It can also help to use smaller boxes. 
Thieves might be less interested in stealing delivered packages if they aren't as big, since a big box presumably holds more goods (which could be worth more).
2. Offer flexible delivery options
The easiest way to avoid porch piracy is to make sure delivery people give packages directly to the customers instead of leaving them at the homeowner's front door.
One way to increase the odds of customers being home is to give them multiple delivery options, such as same-day or overnight delivery. 
The customer can then plan their schedule to make sure they're home at that time.
3. Let customers schedule delivery times
You can make it even easier for customers to make sure they're home when a package arrives by allowing them to schedule set delivery times.
Route optimization software like Circuit for Teams allows you to schedule delivery time windows. 
For instance, when customers know to expect a package between 10 am and 11 am, they can make sure they're available during that time.
That said, you may want to limit delivery hours to certain times.
Carriers like USPS, FedEx, UPS, and DHL generally don't deliver at night. 
One reason is that nighttime delivery comes with security risks — including a greater risk of porch piracy.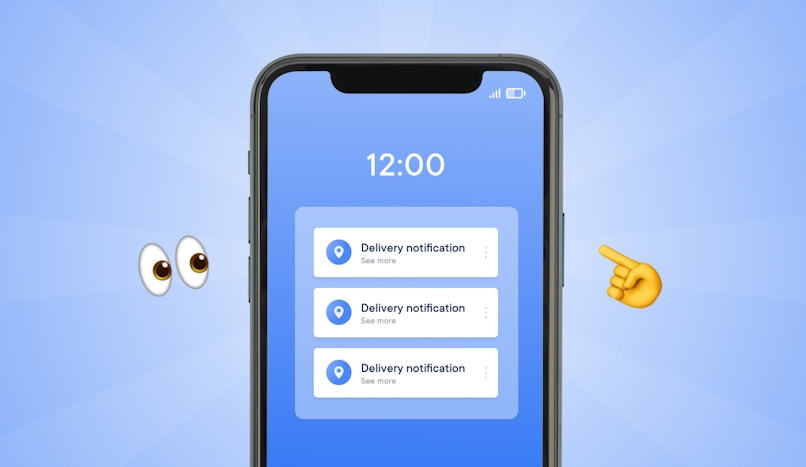 4. Give customers real-time delivery updates
To improve the odds of catching customers while they're home, give them real-time updates about when they can expect their packages.
For example, you can send customers an update in case of a delivery exception (when an unexpected incident causes a shipping delay). 
This way, they aren't left sitting at home wondering about their goods.
Now, this doesn't mean you have to send customized text messages or emails to every customer with a delivery status update! 
Routing software like Circuit for Teams comes with automated real-time delivery and shipment status updates.
Hint: Automatic estimated time of arrival (ETA) notifications for recipients are just one of the things to look for in a delivery app.
5. Stay up to date with the latest technology
Porch piracy has become so prevalent that it's increasing interest in smart security systems, like video doorbell cameras that people can view from their smartphones. 
Video surveillance can also be handed over to law enforcement in case of theft.
For example, Amazon has an in-garage delivery option (Amazon Key) that allows drivers to drop packages in a secure garage.
Meanwhile, Package Guard offers real-time alerts when a package is delivered — and if it's removed from its dropoff location.
As a delivery business owner, make sure your drivers understand how to use these tools.
For example, if a driver delivers a package to a house that uses Package Guard, it's important that they set the package on the weighted sensor without moving it afterward. 
Touching it could set off an alarm.
As a business owner, you also want to educate yourself about broader trends relating to porch piracy. 
For instance, the holiday season can be a big target for thieves.
Why?
Many people order pricey gifts during this time of year. 
Plus, people might be traveling to see friends or family for the holidays — meaning they're more likely to leave packages unattended for longer periods.
During these times, you may want to organize proof of delivery for all deliveries.
How does porch piracy affect your business?
If you run a delivery business, the steps above can help prevent porch piracy. 
But is it really worth the effort?
If you're going to invest in technology to help reduce the risk of porch piracy, you want to make sure your money is well spent.
Let's take a look at some of the negative ways porch piracy can impact online retailers and delivery companies.
Financial losses: When a package is stolen from a customer's porch, you may end up bearing the brunt of the financial loss. If you want to keep your customer happy, you'll probably want to reimburse them for the purchase or send them a new product — which costs you money. The average stolen package is valued at $50, so these expenses can add up.
Damage to reputation: Failing to reimburse customers or send them a new product after a porch piracy incident can result in an unhappy customer. In this case, you may have to deal with issues like negative reviews online. In the big picture, this can cost you future business. For example, research suggests that 80% of consumers will go to a competitor if they read negative online reviews about your business.
Additional operational costs: In addition to financial losses, you also have to consider the operational cost to your business. You'll have the added hassle of dealing with a grumpy customer, arranging a new shipment, or reimbursing money. Plus, sending a new product means your delivery drivers have more work to do.
When you add up the impact of those negative consequences, it's clear that porch piracy can be a real drag for business.
Porch piracy has become such an issue that some states are starting to implement legislation to combat it. 
Some states even classify the act as a felony rather than a misdemeanor.
However, tough laws alone may not be enough to stop all porch pirates.
Given the negative fallout of porch piracy, it's in your best interest to be proactive and take a stand against package thieves. 
This will benefit your delivery business — and your customers.
Having anti-theft measures like letting customers schedule delivery times is just one way to improve delivery services.
The bottom line
Package theft is on the rise, fueled in part by the increase in eCommerce and online shopping during the COVID-19 pandemic.
As a delivery business owner, porch piracy can result in your goods not actually reaching the customer. 
This can result in financial losses, operational hassles, and a hurt reputation.
Luckily, you can take steps to fight back against porch pirates — from giving customers real-time updates on their deliveries to packaging goods discreetly. 
Another step you can take to keep the delivery supply chain secure? Getting Circuit for Teams. 
Circuit for Teams has several features that can help minimize the risk of porch piracy, like allowing you to schedule delivery time windows for customers.
Plus, Circuit for Teams makes life easier for your delivery team by finding the fastest route from point A to point B during delivery. 
Optimizing last-mile delivery increases efficiency and can even help boost profits.