7 minute read
A Comprehensive Guide to Reverse Logistics
Reverse logistics management is integral to your business's sustainability and financial stability. Read on for tips to improve your reverse logistics.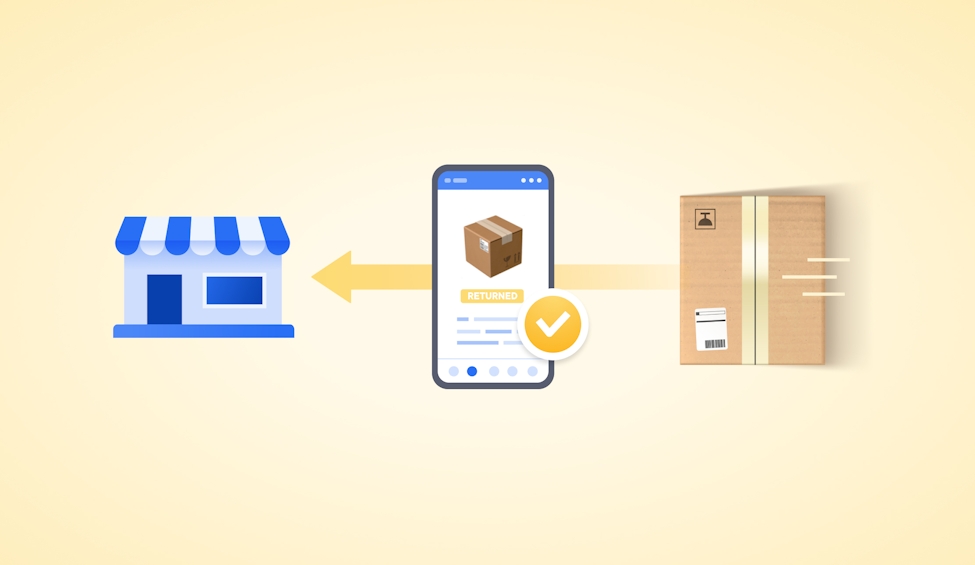 With more eCommerce companies giving customers plenty of return options, people's hesitancy to shop online has decreased.
That's good news for customer loyalty, and it helps you avoid pissed-off customers who can just as easily take their business elsewhere. But returns can come at a cost to your business.
In 2021, the average return rate was 16.1%, with the cost of returns equaling $761 billion of merchandise for retailers.
On top of unsold goods, you might also have to pay for the transportation of picking up those products from customers. 
But how do you get products back from the customer without it being as costly as delivering the products to them in the first place? 
That's where reverse logistics comes in. 
I'll discuss what that is and show you how to improve your company's reverse logistics process.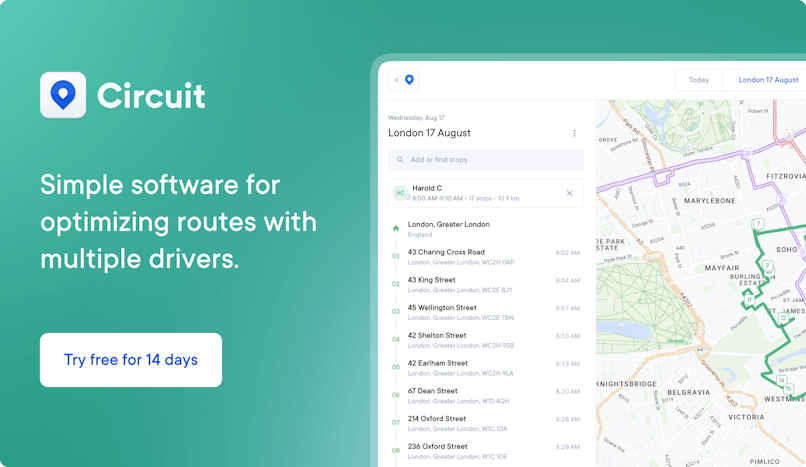 What is reverse logistics?
Reverse logistics involves managing the transfer of goods from the customer back to the distributor or manufacturer. 
This can include a product that needs to be returned or exchanged, waste that needs to be reused or recycled, or a product that needs to be removed from the market. 
Essentially, reverse logistics includes the supply chain management portion where the product moves from the consumer's end after delivery.
For example, if you own a clothing store, your forward logistics might include planning product delivery from the factory to the customer's home. 
But if the customer chooses to return or exchange your product, reverse logistics can determine how the product moves from the customer (or potential customer) back to you after they request a return.
If you run a craft brewery, your forward logistics process might include delivering kegs to restaurants. 
Reverse logistics would then involve picking up the kegs once they're empty.
So, reverse logistics can include picking up the shipment, processing the return or exchange, and moving the product back to its point of origin (for remanufacturing, resale, or even recycling).
One of the biggest goals of an organized reverse logistics supply chain is to offer a good customer experience by allowing easy returns and exchanges while cutting your transportation costs and making sure your product is quickly taken for resale, refurbishing, or recycling.
What are the different types of reverse logistics? 
Here are some different types of reverse logistics you might come across during the span of your business.
Product returns
There are several reasons a customer might choose to return your product. 
For example: 
It might have been damaged during delivery
It might be different from what the customer ordered
It might be the wrong size
It might be a defective product
It might be of poor quality
The customer might simply be unsatisfied with it
Or the product stopped working within the warranty period and the customer requested a replacement.
Recalls
A recall is when a company needs to recall or remove an entire batch of products from the market due to a defect. 
For example, in January 2019, 56 million Takata airbags had to be replaced after recalling 41 million vehicles. 
And this cost the company over $24 billion. 
As you might imagine, this process can be complicated and costly. 
This is because your company may need to contact each customer who purchased the product and arrange for them to return it. 
However financially draining this process is, protecting your customers from a defective and possibly dangerous product is important. 
The extensive recall process can leave you vulnerable to bankruptcy or criminal prosecution (as with the Peanut Corporation of America) if not handled in an organized and efficient manner. 
Repairs 
When a customer's product gets damaged due to poor material handling or reaches its end of life during the warranty period, you may need to collect the damaged product, troubleshoot the issue, and repair or replace it before redelivering it to the customer. 
The logistics can be time-consuming and costly, but these repairs can show your customers that you care.
Recycling
Some companies use reverse logistics to collect recyclable waste from their consumers to dispose of it in an environmentally friendly way instead of it ending up in a landfill. 
As part of its World Without Waste plan, Coca-Cola promises to collect and recycle a bottle or can for each one it sells by 2030.
Empty product containers might also be collected using reverse logistics so the manufacturer can reuse them, reducing container costs and waste.
Failed deliveries
If the customer is unresponsive or refuses to accept the delivery (called a failed delivery), drivers might return the packages to the sorting center so staff can identify why the delivery failed and work to resolve the issue. 
While this may seem like a small number, several failed deliveries can make the reverse supply chain very expensive for companies. 
This is why you need to come up with initiatives to manage reverse logistics smoothly.
The importance of reverse logistics in your business 
The big goal of reverse logistics is to regain value from a product that's traveling from a customer back to the distribution center. 
As we mentioned, over 16% of retail sales were returned in 2021, equaling $761 billion of returned goods. 
The good news is that reverse logistics can help you: 
Reduce delivery and pickup costs
Decrease the risk of damages, delays, and misplacements
Give your customer a great experience that makes them more likely to use your company for future purchases
In addition, reverse logistics solutions can help reduce storage costs and waste because products can be resold, reused, or recycled.
Some companies choose to combine their forward and reverse logistics, while others prefer having separate systems in place. 
Either way, it's important to design a unique logistics plan to overcome any logistical challenges. 
This can help make sure that your operations are cost-effective.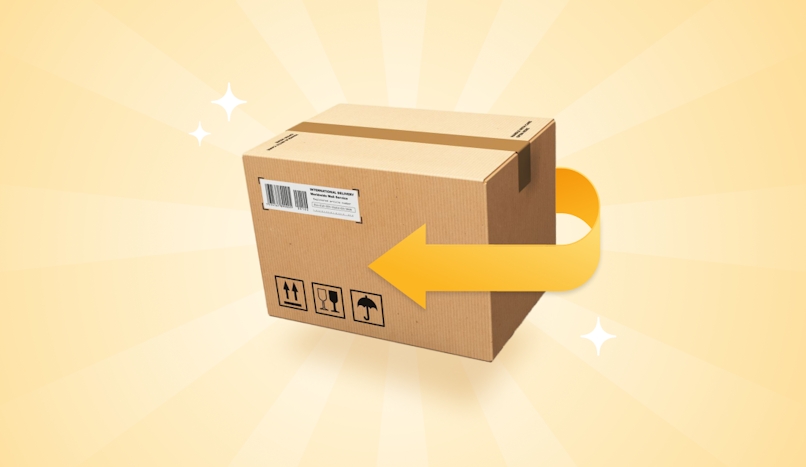 Challenges of reverse logistics
Design a customized reverse logistics plan by tracking and analyzing your company's logistics over a specific period.
Evaluate your supply chain to make sure you have the right infrastructure for making the process of reverse logistics easier.
This can be a complicated and demanding task. There's more room for error if you manually analyze reverse logistics.
For instance, a company with several geographical areas makes it difficult to plan an efficient return route for orders and returns. 
If your company wants to scale up, it might be challenging to change and adapt your reverse logistics plan to keep up with your demands.
You might team up with logistics providers when dealing with these issues. 
Or you can use software to automate and track your reverse logistics tasks and manage the entire process. 
Here are some tips to improve your reverse logistics process.
5 steps to effective reverse logistics
Any good reverse logistics process has five crucial steps.
Accept the return. This process begins when the customer reaches out to you to let you know that they want to return the product. So, you might schedule a delivery driver to pick up the product, and you either send the customer a refund or replacement.
Process the return. Once the returned item arrives at your processing center, your team may inspect it and assign it to a category, such as reuse, resell, recycle, refurbish, or scrap. Ideally, you should know the product's category assignment before it arrives at the center.
Keep the product moving. Once you've assigned a category to the returned product, you'll ideally send it to its next destination to be resold, scrapped, recycled, or refurbished. This can also help reduce warehousing costs because you'll have less stock sitting around.
Repair the product. You'll send repairable items to a separate repair department to reduce your waste. This can also help increase the life cycle of each product.
Recycle the product. Any items you can't reuse, repair, or resell should be sent to a recycling center for proper disposal.
These five steps can help keep your reverse logistics process organized. 
But if you want to go a step further in fine-tuning your reverse logistics process, consider implementing the following seven tips.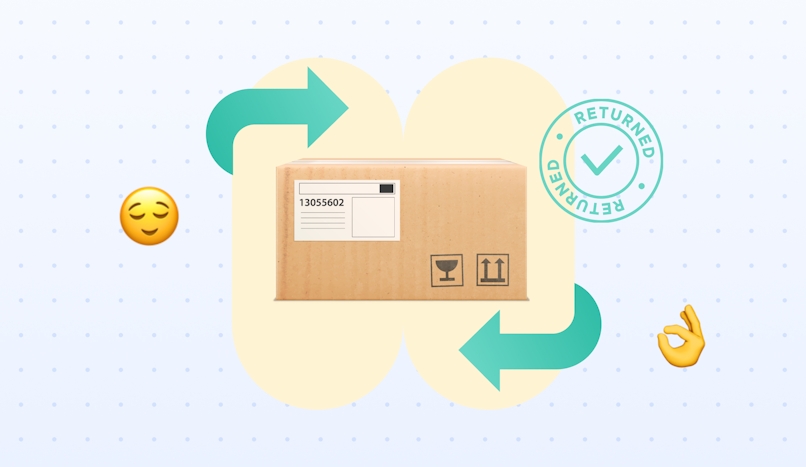 How to improve your reverse logistics process
A well-planned logistics system can help you retain and satisfy your customers by giving them better and faster services. 
Research shows that 84% of customers said a positive returns experience encourages them to buy from a retailer again.
Here are some key pointers to help you improve your business's reverse logistics process.
Evaluate your current returns policies. The way and speed at which a company deals with returns can win or lose customers. In fact, 74% of consumers said US retailers need to improve their returns experience. So, look at your business's policies and make tweaks where necessary. For instance, you might offer accurate time slots instead of a full-day pickup window. This way, customers don't have to wait at their windows for the delivery driver. You can use software like Circuit for Teams to automatically notify your customers of pickup times.
Collaborate with suppliers. To deal with returns in a resourceful way, you can collaborate with the suppliers or manufacturers to handle some of the returns process. For example, they may already have a repair or recycling center that you can use. Or they might be able to find value in disassembling a product and reusing its parts.
Use data-driven solutions. Collect data from your previous product returns to understand why your customers might be returning products and adjust your design, quality, and logistics processes.
Use tracking analytics. For both forward and reverse logistics, tracking each product's movement can help you understand how it's moving, where delays are arising, and how to improve the process.
Examine your transportation logistics. Consider using route optimization software like Circuit for Teams to create forward and reverse delivery routes that save you time and money.
Use automation. Warehouse and inventory management systems can help you optimize and manage different operations. You can also purchase automatic unloaders and item-picking robots to help with heavy labor.
How to run your reverse logistics process smoothly
The bottom line is that reverse logistics management is important for the reputation of your business, quality customer service, and increased customer satisfaction. 
If you think it's time to give your reverse logistics process a makeover, consider using software like Circuit for Teams. Our software can help you optimize driver routes, update your customers about deliveries and pickups, and get proof of delivery — all using automation.
Having the right software can help you improve both your forward and reverse logistics, making it easier to upscale your business and cater to customers across a larger area — all while minimizing your transportation costs.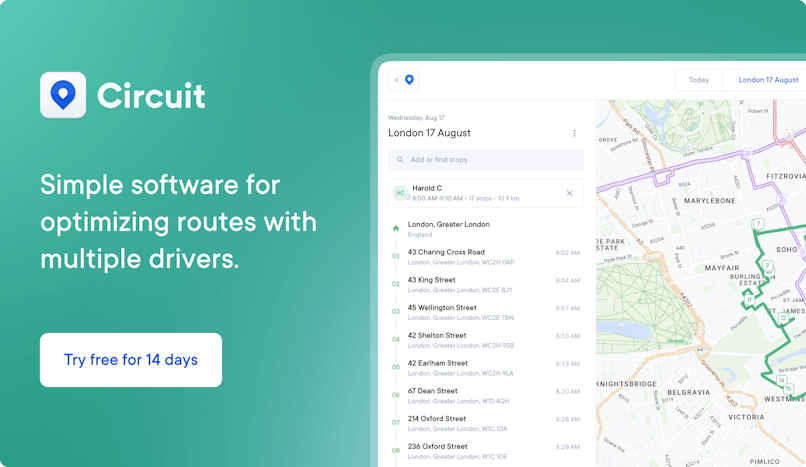 Published
23 September 2022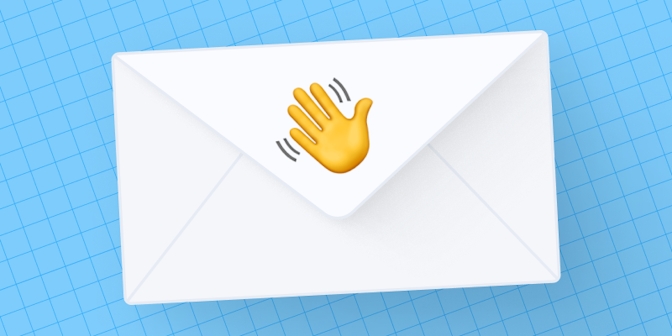 You made it this far!
Chances are you'll love our other stuff too. Get our newsletter for the latest on all things delivery.