6 minute read
Delivery Exceptions: What They Are and How to Deal With Them
A shipment exception occurs when an unexpected event causes a delivery delay. This article details delivery exceptions and how to avoid them.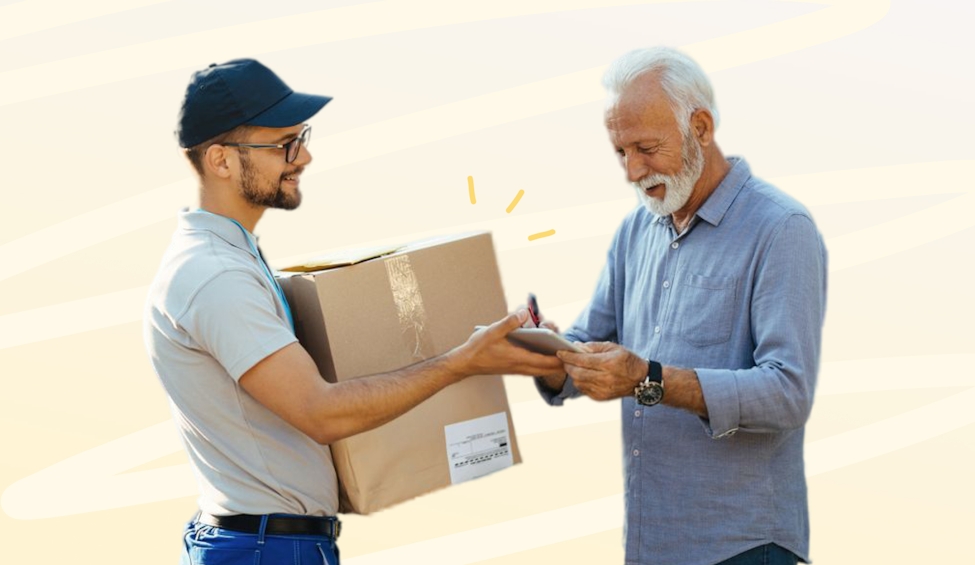 Logistics management is full of surprises. Circuit for Teams helps mitigate them with optimized routes for your fleet.
Have you decided on how your company will plan for delivery exceptions?
If not, it's time.
In an ideal world, every shipped package safely gets from point A to point B on time and in one piece — with zero hurdles on the way. 
However, we don't live in an ideal world!
If you work in the logistics industry, you already know how unpredictable it can be. Severe weather, vehicle breakdowns, and even global pandemics can get in the way of a successful delivery.
Delivery exceptions, also called shipment exceptions, are all too common. These terms refer to any sudden event that might change a package's delivery date.
So they have a direct impact over customer satisfaction — and your bottom line.
Whether you manage a delivery company, work for a warehouse, or have your own online retail store, delivery exceptions are unavoidable, so it's important to know how to handle them.
To help you with this task, this article will explain some common causes of shipment exceptions and how you can avoid them. You'll also learn some best practices to handle them effectively.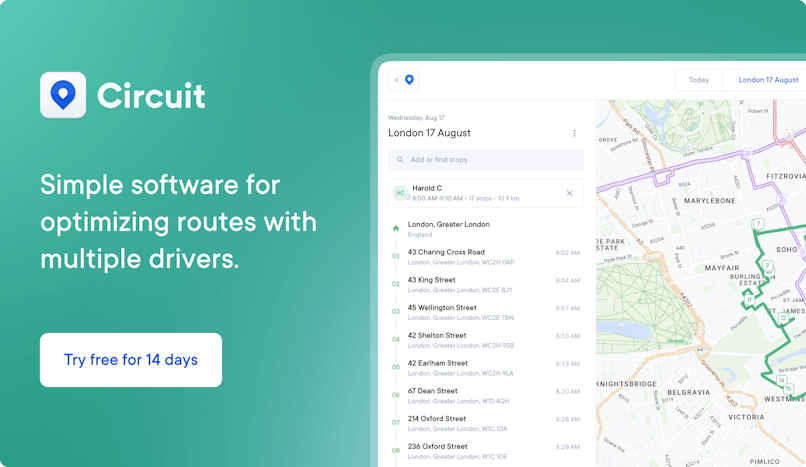 What is a delivery exception?
Delivery exception means an unexpected event that can interrupt a package's progress, resulting in a changed delivery date. Delivery exceptions are often unforeseen and outside of the delivery company's control.
Basically, a delivery exception is a fancier way of saying something went wrong. Some delivery exceptions are short term. In rare cases, a delivery exception can last more than a week and result in severe delays.
Read on for examples of delivery exceptions.
Common causes of delivery exceptions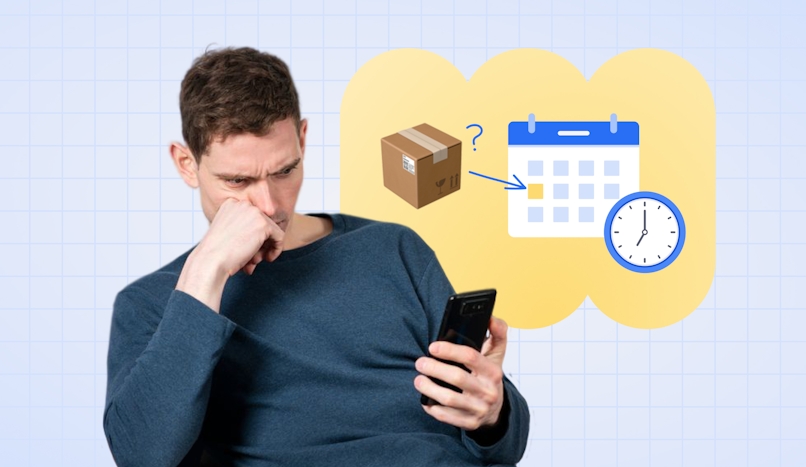 There are many types of shipment exceptions. If you're in logistics, understanding the various hurdles a shipment may face can help you tackle these challenges.
Some common causes of delivery exceptions include:
Extreme weather or natural disaster: Serious weather conditions like hurricanes, wildfires, tornados, or blizzards can keep drivers off the road, resulting in delays. Bad weather also increases the risk of driver accidents on the road, which can worsen late shipments.
Customs delay: Many things can go wrong at Customs. Additional fees could be due before a package is released, for example, or someone could fill out the wrong forms. Sometimes, missing documentation or backlogged Customs offices are the issue.
Shipping label damage: Torn, disintegrated, or wet shipping labels might be unreadable, leaving drivers with no clue as to where they should go. Even barcode labels are useless if the barcode is scratched or torn. If the shipping label isn't readable, the recipient's address needs to be looked up again.
Incorrect address: Drivers with an incorrect shipping address may not know where to deliver a package or may leave it at the wrong place, resulting in a delay. The customer may have incorrectly entered the address when placing their order, for example. Autofill forms on websites can be part of the problem.
Address can't be found: Sometimes, the address might be correct and the shipping label intact, but the driver simply can't find the address. This can be true in multi-family homes, for example, like if one entry is at the side or back.
Package loss or damage: If a package is lost, there's no way to get it to the customer. A new order has to be dispatched, resulting in a serious delay. Package damage can also need a new order to be dispatched.
Federal holiday: National holidays are often rest periods for logistics providers and shippers. While this gives drivers and dispatch managers a well-deserved break, it can leave deliveries a day behind.
What impacts do delivery exceptions have?
Delivery exceptions can spell bad news for your business. If an exception results in a delayed delivery, you might have a dissatisfied customer on your hands.
Similarly, an exception like a lost or damaged package can contribute to a bad reputation. People might think your drivers and package handlers aren't being careful enough on the job.
Unhappy customers might be less loyal and take their business elsewhere, cutting into your profits.
On top of that, delivery exceptions already cost you extra cash in delivery management.
For example, let's say a driver wants to drop off a package that needs the customer's signature, but the customer isn't home. The driver will have to try again later or on another day, covering the same ground twice.
This means wasted time, people power, and fuel.
Further, your company might be liable for any damaged or stolen packages. 
For example, suppose you have an e-commerce business and you lose a customer's package. You'll likely want to reimburse them or send them another shipment, costing you more money.
How to deal with delivery exceptions
Delivery exceptions aren't always avoidable. You can't control inclement weather or a global pandemic, for example.
That said, there are some steps you can take to minimize the risk of some common reasons for disruptions. Here are some tricks of the trade.
Label packages carefully: Make sure your packages are properly addressed and labeled. Using a barcode scanning system can make it easier to track packages and minimize the risk of a loss.
Protect against damaged labels: Use weather-resistant package labels that are covered by plastic or tape whenever possible. Packages can be exposed to elements like rain while in transit, which increases the risk of smudged labels.
Check the calendar: Keep holidays in mind when planning routes and setting delivery time windows. Add an extra 24 hours to cover a federal holiday if necessary.
Review international shipping fees carefully: Always verify Customs fees and international shipping rates when sending items abroad. Also, be precise with product descriptions and details (like the weight), which impact shipping costs.
Use package finder technology: Modern software tools make finding packages with scannable barcodes easy. For example, a driver can locate a package in their crowded delivery vehicle using an app-based package finder like what's included with Circuit for Teams.
Try map-integrated routing technology: This is a delivery exception you should absolutely be able to avoid. If drivers can't find a delivery address, they can't fulfill the delivery. Routing software that's integrated with a GPS like Google Maps helps drivers know exactly where to go.
Even with these precautions, you can't avoid all delivery exceptions. What should you do if a hurdle arises and you anticipate a hiccup in the delivery process?
First, notify your customers. Give a written exception notice through text or email. If possible, give an updated estimated time of delivery, such as the next day.
If the delivery exception is related to a delay on a partner logistics provider's side, contact them to find out what the issue is and when you can expect delivery.
For example, if your company handles last-mile delivery only, you may rely on larger shipping carriers, like FedEx, UPS, DHL, or USPS, to handle the earlier stages of the supply chain journey.
Finally, follow up to make sure the delivery is fulfilled. If not, you'll have to figure out the path of action according to your business model, such as issuing your customer a refund.
Self-delivery with Circuit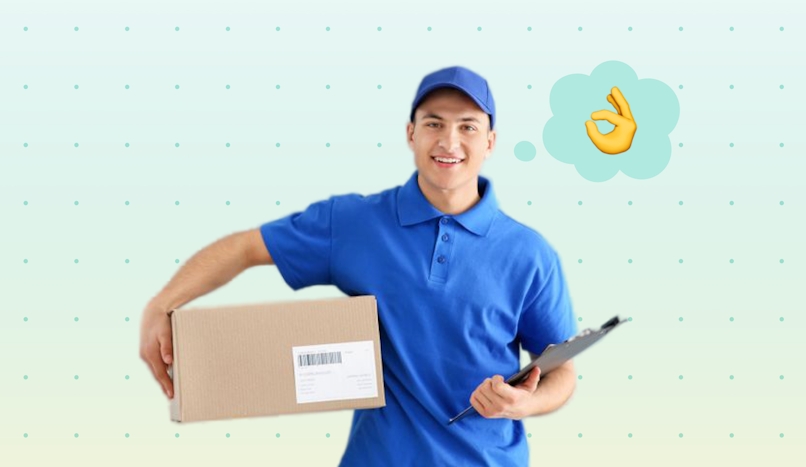 Delivery exceptions can be a hassle, but there are tools to help mitigate the risk. Circuit for Teams routing software has a bunch of benefits to help keep your deliveries streamlined and on track.
Circuit's route optimization tool gives your drivers efficient routes. By integrating with GPS mapping tools like Google Maps, Circuit makes sure drivers can always find the correct address — and avoid hurdles that can cause delays, like traffic jams.
By pre-planning routes, Circuit for Teams makes it easy to set delivery time windows, which you can then communicate directly to your customers through an email or text notification. This increases the odds that a customer is home to sign for and receive a package.
Since Circuit for Teams is linked to GPS tools and has a mobile app, it can also give real-time delivery tracking. This is useful for providing customer updates and allows dispatchers to check on driver progress.
Circuit also allows your drivers to access delivery notes on their mobile phones. For instance, a customer might add a note to their order if their front door is hard to find, which can then be communicated to the driver.
Finally, Circuit's package finder feature makes it easy to track packages. Drivers won't lose time sifting through their crowded vehicles to find the package they need at a given stop.
How Circuit can save your business time and money
Circuit for Teams is a comprehensive routing software that can help save your business time, energy, and money. With Circuit, you can upload your delivery addresses in bulk and the route optimization tool will plan the routes for you.
Your drivers can access their routes from the road on their mobile devices, and you'll be able to track them in real time. You'll also benefit from the other perks named above, like a package finder and delivery time windows.