6 minute read
Micro-Fulfillment Centers and Last-Mile Delivery
Micro fulfillment centers can help retailers and delivery companies reduce operational costs and speed up last-mile delivery. Find out how they work.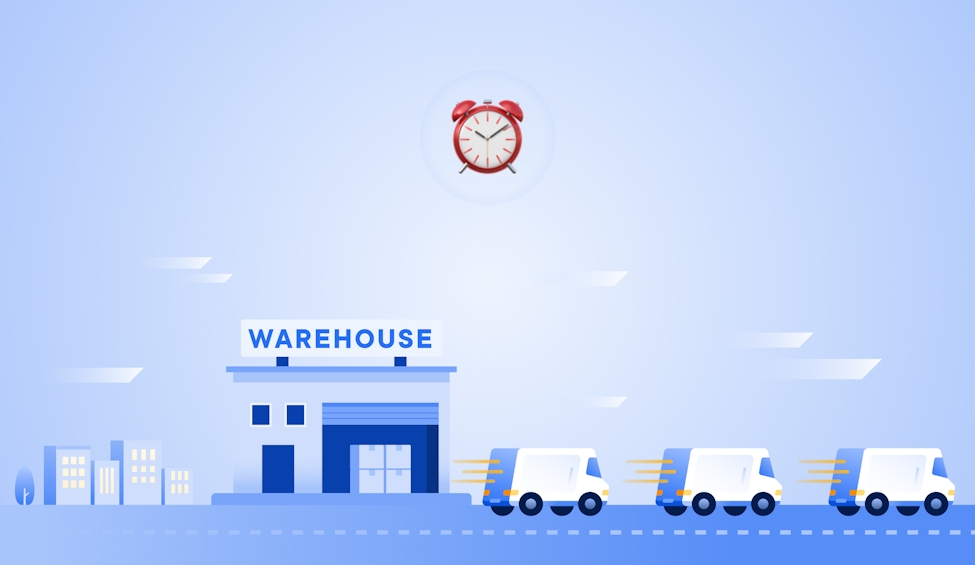 Support your micro fulfillment and last-mile delivery strategy with the right tools. Circuit for Teams plans the fastest routes for delivery drivers, getting orders to customers more quickly.
If you own an eCommerce store or online brand, you want to keep your customers happy.
One way to keep them happy? Faster shipping.
The 2022 State of Shipping Report reveals that 62% of shoppers expect internet orders with free shipping to arrive in three business days or less.
Perks like two-day and same-day shipping are in high demand.
According to Forbes, micro-fulfillment is one strategy you can use to help cater to the need for speed.
Micro-fulfillment involves placing small warehouse facilities in central, densely populated areas. 
This allows products to be stored closer to the consumers who want them and reduces the need for shipping goods from afar.
This allows for faster last-mile delivery — the final step in the supply chain process when goods are actually put into the customer's hands.
I explain how micro-fulfillment centers work and talk about the benefits for retailers.
I also explain how you — as an eCommerce retailer or delivery company — can use micro-fulfillment for more streamlined last-mile delivery.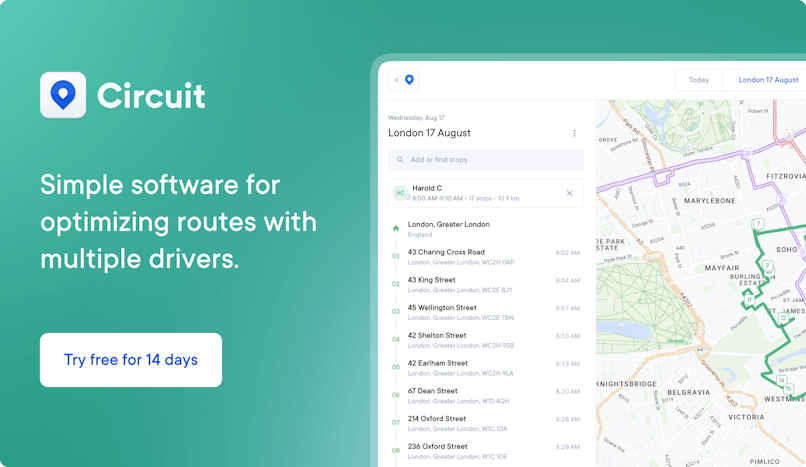 What is a micro-fulfillment center?
A micro-fulfillment center (MFC) is a warehouse storage space where products are kept before shipping.
Online brands and stores can hold their inventory at these micro-fulfillment centers.
When a consumer places an order for a product, the nearest micro-fulfillment center can meet their needs — picking, packing, and shipping the goods.
Some micro-fulfillment centers even rely on automation for material handling — the process by which goods are moved, stored, and protected in the supply chain.
This means that instead of using human labor, they use robotics for processes like picking and packing items.
Automated systems are predicted to be a rising trend in the logistics industry.
Data suggests that 7,300 automated fulfillment centers will be installed across the United States by 2030.
One benefit of automation is that it can reduce human labor costs.
(Until you have automation technology to do the job for you, make sure you're picking the best packaging for your products.)
All kinds of companies can use micro-fulfillment distribution centers. 
But it can be especially beneficial for businesses that deal with perishable goods.
Take grocery delivery for online grocery shops, for instance. 
Since the goods that grocers like Kroger distribute may spoil, same-day delivery for grocery orders is often a must.
That said, all kinds of businesses beyond grocery stores can use micro-fulfillment centers.
Difference between a micro-fulfillment center and traditional fulfillment centers
Order fulfillment refers to the process that a retail or delivery company uses to fulfill a customer's online order: processing it, packaging it, and shipping it.
Traditionally, fulfillment centers have been housed in large warehouses, which are — due to the need for a big space — usually located on the outskirts of cities, in rural areas that have plenty of open space, and aren't densely built and populated.
But micro-fulfillment centers are often smaller and located in urban areas, closer to the consumers they serve.
For example, traditional fulfillment real estate can take up to 300,000 square feet of warehouse space, while micro-fulfillment centers can take up to 3,000 to 10,000 square feet.
Data from CB Insights reveals that micro-storage facilities and fulfillment centers can help reduce operating costs while speeding up delivery times — thanks to their smaller size and more central location.
For example, shipping costs are cheaper if you don't have to send goods as far.
Plus, since micro-fulfillment centers are more compact, they can allow for a faster order picking process, speeding up eCommerce fulfillment as a whole.
Still, confused about the difference between traditional fulfillment centers versus micro fulfillment centers? 
Here's a quick breakdown:
Both traditional warehouses and micro-fulfillment warehouses can be used for different types of order fulfillment, including in-house, third-party, drop shipping, and hybrid fulfillment models.
For example, a major retail store like Walmart, Target, or Amazon may have its own small fulfillment centers in packed urban areas.
This helps the online store keep up with consumer demand. 
In this case, the retailer owns and manages the fulfillment center directly.
A small online retailer may not have the money or means to set up its own micro-fulfillment centers. 
Instead, they may turn to a third-party logistics provider that specializes in micro-fulfillment and has its own micro-fulfillment centers.
In this case, the retailer doesn't own the micro-fulfillment center — it's owned by the third-party logistics company, which manages the fulfillment services on behalf of the retailer.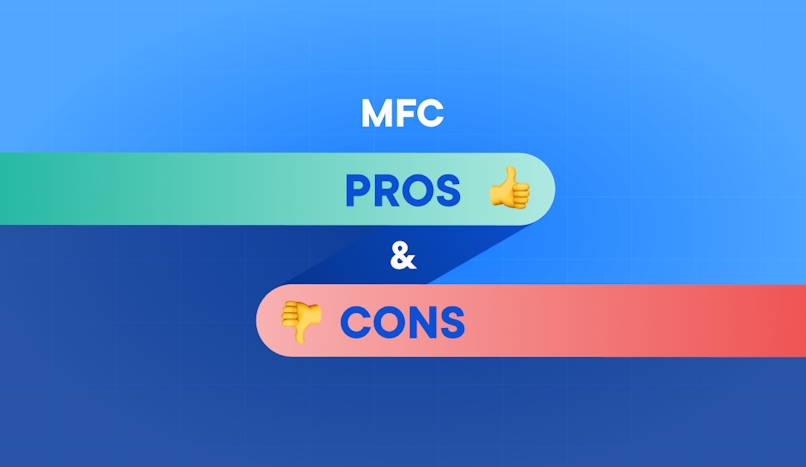 Pros and cons of micro-fulfillment centers
If you're going to switch to a micro-fulfillment strategy, you want to make sure it's worth the effort of revamping your logistics processes.
Here's a quick breakdown of the pros and cons to help.
Pros
Faster delivery times: Since micro-fulfillment centers are more centrally located, they shorten the distance that goods need to be shipped to consumers. This allows for faster delivery times.
Greater customer satisfaction: Modern customers have come to expect fast delivery. Research suggests that fast delivery times can positively impact the customer experience, while slow delivery times can negatively impact them. Since they allow for faster delivery times, micro-fulfillment centers can help keep customers satisfied.
Faster order fulfillment: The small size of micro-fulfillment centers can also allow for faster fulfillment. In warehousing facilities where manual picking is used (meaning humans have to pick the right products from storage shelves), workers can save time when they have less surface area to cover.
More affordable operations: Finally, micro-fulfillment centers can result in more cost-effective operations. For example, since they're located closer to customers, they can reduce home delivery shipping costs.
Cons
Added complexity: Depending on your current logistics, adopting a micro-fulfillment center strategy may add complexity to your operations. For example, you'll have smaller facilities to manage — but you'll likely have more of them to meet your geographic coverage area.
Planning requirements: One issue when setting up micro-fulfillment centers is where to put them. You have to consider your target audience's location and how to best plot out your centers to maximize coverage.
More expensive commercial rent: Micro-fulfillment centers can save money in some ways, for example, by cutting shipping costs. But paying for commercial real estate in urban centers can be costly. 
What is last-mile delivery?
Last-mile delivery is the final stage in the logistics supply chain. 
It's the last step that gets goods from a transportation or logistics hub (like a micro-fulfillment center) to the consumer.
Surprisingly, last-mile delivery is often the most expensive part of the logistics process.
Why?
You aren't moving a lot of products in a big batch from point A to point B. 
Instead, you're moving a lot of individual products to many different destinations.
That means you need more vehicles and more drivers — plus, you end up spending more on fuel and vehicle maintenance.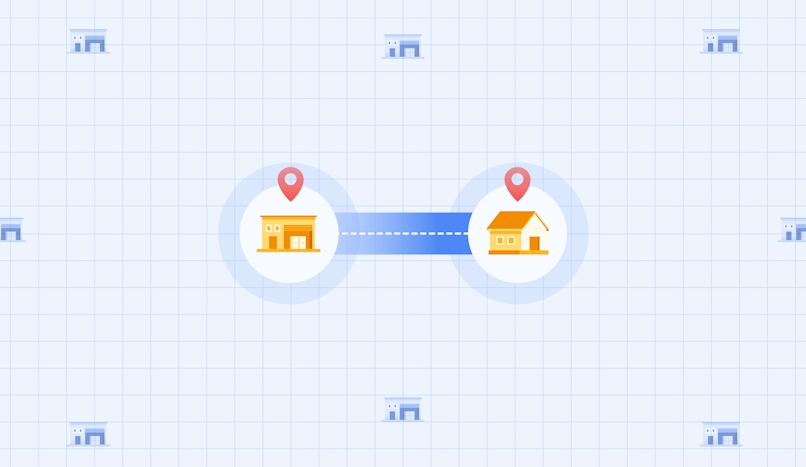 How do micro-fulfillment centers work with last-mile delivery?
Micro-fulfillment centers can help ease the burden of last-mile delivery thanks to their locations.
Since micro-fulfillment hubs are more centrally located in urban centers, goods don't have to travel as far to reach consumers. 
This cuts down on mileage and fuel usage.
Hint: Another way to cut down on last-mile delivery costs? With route optimization software like Circuit for Teams.
Circuit for Teams can optimize your last-mile delivery process
Micro-fulfillment can be a valuable strategy to help online retailers and brands speed up last-mile delivery and meet consumers' demands for faster shipping — while still keeping operating costs low.
If you own an eCommerce store, you may turn to micro-fulfillment centers — either setting up your own or using third-party delivery services that have their own centers.
If you own a logistics company, you might specialize in micro-fulfillment. 
In this case, you'll take care of the fulfillment process for online brands and companies that don't have the money or means to set up their own micro-centers.
Either way, micro-fulfillment centers offer a few distinct advantages over traditional fulfillment centers.
Since micro-fulfillment centers are smaller and more centrally located, they generally have lower operating costs and allow for faster fulfillment and last-mile delivery — getting products into customers' hands sooner.
More streamlined operations can ultimately keep customers happy.
Micro-fulfillment can be useful for capacity planning, helping companies keep up with supply chain demand.
Capacity planning isn't just about processes, however. 
Good capacity planning also means thinking about what tools you can use to streamline logistics.
Circuit for Teams is one tool that can help. 
Our routing software comes up with the fastest sequence of delivery stops for drivers, helping them avoid roadblocks like construction.
Circuit for Teams also offers other benefits that can simplify last-mile delivery, like the ability to set delivery time windows and estimated times of arrival (ETA). 
Plus, you can send customers real-time updates about their package delivery status.