8 minute read
Owning and Operating a Micro-Fulfillment Business
Thinking about starting a micro-fulfillment business? Read on to learn the tips and tricks to succeed.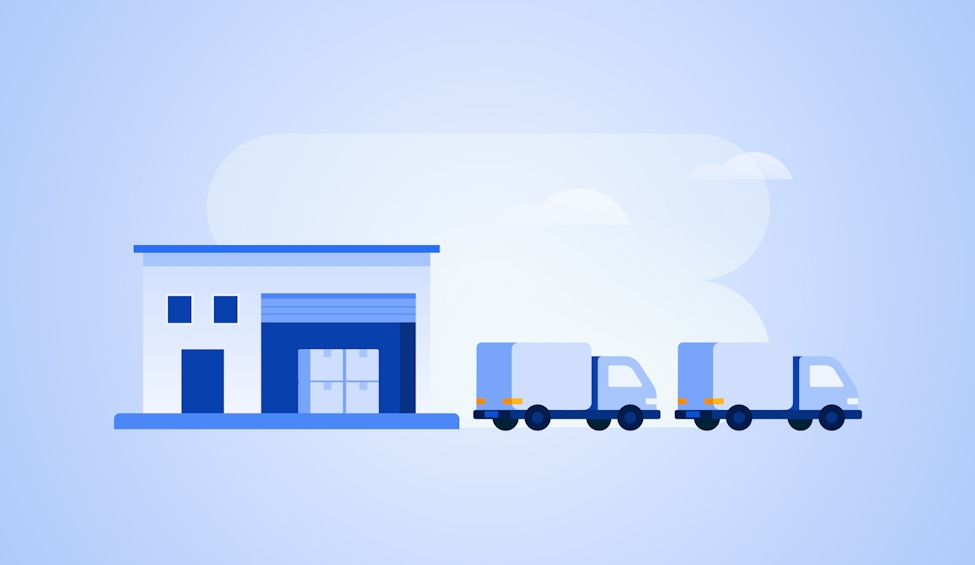 Do you already operate a micro-fulfillment business? Skip the read and let Circuit for Teams help you simplify your delivery operations. 
The eCommerce market is growing at lightning speed. Grabbing an estimated 22% of retail sales by mid-2022, the market is predicted to reach $5.4 trillion in 2026.
What does this mean for businesses? 
Well, the competition is getting thicker by the minute. And everyone — from industry giants to small businesses — is working to stay on top of the game. 
Businesses like Amazon and Walmart have started investing in several eCommerce fulfillment strategies to improve productivity and service.
Don't worry; they haven't not raced away just yet. 
You can still jump on the money-making bandwagon that is micro-fulfillment centers (MFCs).
These centers are placed close to urban centers and densely populated areas to improve delivery times for package and online grocery orders.
With countless businesses using these centers to scale and improve their delivery services, owning and operating a micro-fulfillment center can be a good idea. 
I'll explain what micro fulfillment is and explain the reasons for its growth.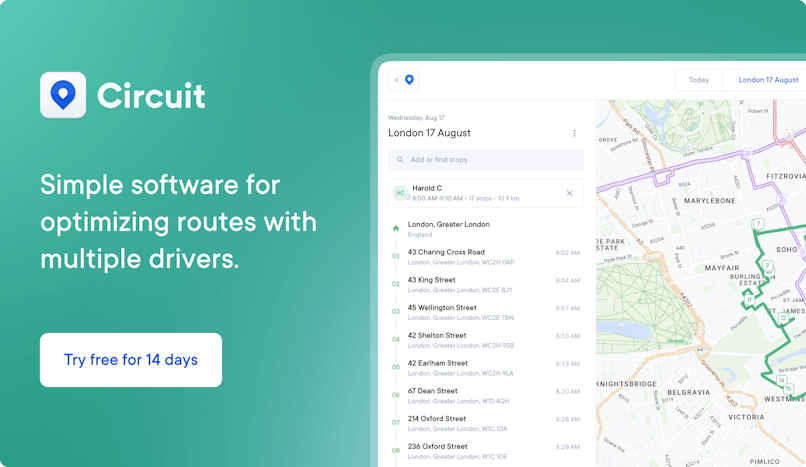 What is micro-fulfillment?
Micro-fulfillment is an eCommerce strategy that places small warehouses or distribution centers in urban areas. 
For example, in New York City, there are 115 micro-fulfillment centers with at least 48 in Manhattan.

Micro-fulfillment centers (MFCs) are smaller warehouses within city limits that aim to send customers their deliveries within a shorter time than might be possible through larger warehouses outside the city limits.
From the micro-fulfillment centers, teams can pick and deliver products within hours or days. 
This way, delivery service businesses can meet the commitments they make to their customers — and hopefully avoid pissing them off.
(In case you do, though, here's how to deal.)
Here are a few statistics to attest to the growth of the micro-fulfillment market in the next few years:
The micro-fulfillment market is expected to grow 10 times by 2025 and 30 times by 2030 compared to the market of 2021. 
It's predicted to have more than $6 billion in market revenue from grocery and eCommerce players by 2030.
Most micro-fulfillment real estate will be less than 10,000 square feet.
So, if you're considering starting a business, being a micro-fulfillment service provider is a viable option.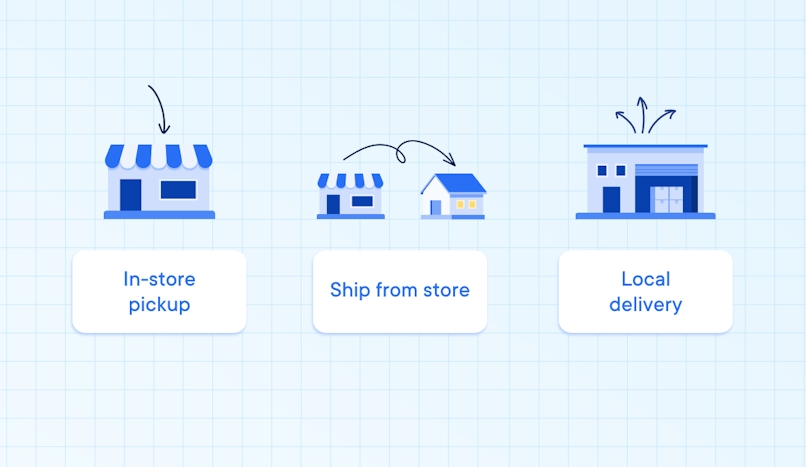 Micro-fulfillment models
If you want to own a micro-fulfillment operation, it's a good idea to be familiar with the different models so you can choose the one that best fits your needs and goals.
In-store pickup 
The in-store pickup model (sometimes referred to as dark stores) is designed after retail stores. In this case, customers place an order for their purchase in advance. 
Typically, this is done online.
These curbside pickup facilities process the online orders and keep them for customer pickup. Sometimes, gig workers called shoppers do the manual picking.
While this model sounds ideal, it has two major drawbacks. 
It's not scalable, as in-store pickup depends on customers or shoppers visiting the physical store to fulfill their orders. 
Only so many people can fit into a micro-fulfillment center.
Second, inventory management in a small physical storefront can be difficult. 
Retail space is certainly a constraint — it can be hard to move things in and out and make a note of it. 
There also isn't much space to have a team of employees jotting down stuff. 
This can affect your forecasting and inventory planning.
And it can become a vicious cycle in some ways. 
You can't order goods without consumer demand, and your customers won't order goods from you if you don't have things in stock.
Ship from store 
A ship-from-store micro-fulfillment model uses inventory from an existing store to deliver products to customers.
As with in-store pickup, customers place eCommerce orders at ship-from-store facilities online. 
The store then processes these orders and directly ships the products to customers instead of relying on third-party distribution centers.
With this model, you get reduced shipping costs and increased delivery speed. 
But maintaining your inventory visibility and making sure you have a high stock accuracy can be challenging because of the number of products moving in and out.
Plus, although you won't have to invest in a distribution center, you'll have to finance the maintenance of your store.
Local delivery 
The local delivery model serves as a warehouse or distribution center. 
Between these three models, it's the best option for last-mile delivery.
As part of a supply chain, a local delivery facility works as a final destination for the logistics processes needed to get products to the customer. 
These local delivery micro-fulfillment centers coordinate the storage and shipping of goods. It's a place where inventory is stored and also serves as the location from where eCommerce orders are shipped. 
Some of the processes of local delivery fulfillment models include: 
Receiving inventory
Packing and assembling items
Labeling shipments
Shipping orders
Handling returns 
Most local delivery micro-fulfillment centers work with eCommerce companies and help them deliver their products to their customers' doorsteps.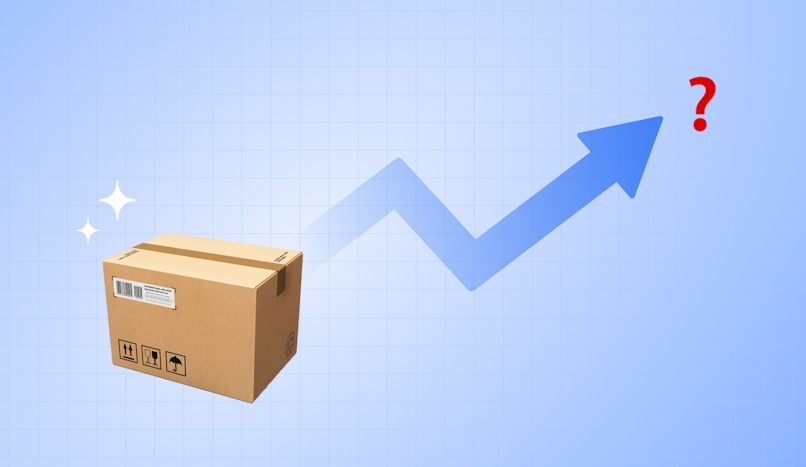 Why is the demand for micro-fulfillment growing?
The demand for micro-fulfillment is growing for a couple of reasons. 
With high last-mile delivery costs and rising demand for faster deliveries, traditional warehousing facilities are struggling to keep up with the needs of eCommerce. 
We go into more detail.
High last-mile delivery costs 
Last-mile delivery is the most expensive part of the supply chain process, accounting for 41% of overall supply chain costs.
According to Statista's figures, last-mile delivery costs an average of $17.20 per failed delivery.
But why do last-mile deliveries cost so much? 
Most fulfillment centers that store the inventory are located far away from customers. 
So, delivery drivers typically have to cover longer distances to deliver products, taking up more time and fuel. 
This leads to high last-mile delivery costs.
However, businesses can make last-mile delivery more affordable by using micro-fulfillment solutions.
Demand for faster deliveries 
The demand for faster deliveries is on the rise. 
In fact, 65% of customers say they would pay more for quicker and more reliable deliveries. 
Fast delivery has a few other competitive advantages. 
This includes a boost in eCommerce sales and revenue and more efficiency in inventory management. 
Many companies are adding same-day and next-day delivery options to fulfill customer demands and increase profits. 
In fact, Amazon has same-day delivery for a handful of retail brands.
Speeding up the delivery process means needed warehouse spaces closer to where customers live.
Key benefits of micro-fulfillment
The micro-fulfillment strategy has a host of benefits. 
The advantage that stands out the most is that it's more cost-effective: The micro-fulfillment system is estimated to cut down costs associated with an order by 75%. 
Besides, it helps customers receive products quicker, is a flexible and scalable type of business, and is relatively easier to manage.
Customers get products faster 
Meeting delivery demands is a bit more difficult when customer fulfillment centers are far away.
Micro-fulfillment centers, on the other hand, are located in urban and densely populated areas. These are the places geographically concentrated with the highest number of customers.
In other words, micro-fulfillment centers are closer to final delivery locations.
Being nearby allows your drivers to deliver products faster so customers get their products sooner. 
This can lead to an increase in sales and a better customer experience, with 49% of customers saying that same-day delivery speed leads to more online shopping. 
Being nearer to customers is one thing, but you need to make sure your drivers are getting where they need to go fast. 
Last-mile delivery software like Circuit for Teams optimizes routes for faster delivery and can further improve delivery operations.
It costs less to ship — and time is money 
Shipping within an urban space can be more affordable for a couple of reasons. 
First, delivery drivers may need less gas to get where they need to go. So, the closer the micro-fulfillment center is to delivery locations, the less you'll have to spend on fuel costs.
Second, delivery drivers can drop off more packages in a single day if the micro-fulfillment center is closer to customers. 
So, you can fulfill more deliveries in less time — meaning greater productivity and more money going toward the business.
Easy to expand the business 
It's possible to scale your business once you find steady growth.
Because of the cheaper cost of opening MFCs due to smaller land needs, it might be easier to expand faster.
And adding automated systems and robotics can help you manage repetitive tasks like inventory management. 
This way, your team will be left with more time to focus on other aspects of your business, such as packaging or customer service.
Tips for owning and operating a micro-fulfillment business
Running a micro-fulfillment business has its own challenges. 
Here are a few tips and tricks to help you own and operate your micro-fulfillment business.
Pay attention to inventory accuracy
If your inventory management isn't accurate and consistent, you may find it difficult to fulfill all the supply chain demands. 
Everything needs to be efficient, from storing and packing goods to shipping to delivering. 
For that, you need to know what's in stock at all times. 
Instead of manually calculating inventory, you can use warehouse management systems (WMS) and inventory management systems (IMS) to make the process easier. 
These systems can help you track your inventory as it moves in and out of your warehouse.
Optimize your warehouse layout
Optimize your facility depending on your needs and expectations. 
A great strategy is to divide your micro-fulfillment center into compartments, each of which is assigned to one particular step of the supply chain process.
For instance, priority or same-hour delivery packages could have a different compartment so they don't get mixed with two-day deliveries. 
If each leg of the process has a different section, you can avoid bottlenecks and increase the efficiency of your delivery operations.
Streamline order picking and slotting
Streamlining last-mile delivery operations is important, but so is organizing order picking and slotting — in other words, your order fulfillment process. 
If there's any inefficacy in picking and slotting orders, your deliveries may be delayed.
The best way is to use automation or have a trained team with standard operating procedures in place. 
These procedures can include a labeling system when the stock comes in and a checking system when it's going out. 
You might also consider using warehouse and inventory management software.
Minimize handling
Too many cooks spoil the broth. 
If multiple people handle one delivery package, there's more room for error. 
An error could mean a package is damaged, missing, or shipped to the wrong address.
So, reduce the number of touchpoints to a minimum by using automated picking and packing where possible.
Keep packing to a minimum
Minimal packaging means less handling, time, and materials spent on packing. This also translates into lower operational costs. 
So, optimize packing in a way that your business uses the least amount of resources to offer the best protection to packages.
Use routing software
Making your last-mile delivery efficient should be your priority because it can help you increase sales and earn more money. 
Using routing software is the best way to do this. Manually mapping out routes can be time-consuming and challenging when you have several delivery drivers, multiple packages, and different delivery locations.
Routing software like Circuit for Teams can help you optimize the last part of your delivery operations.
Circuit for Teams can save you time and money on last-mile deliveries 
As a micro-fulfillment solutions provider, making sure that every area of the supply chain runs efficiently and effectively is important.
When it comes to last-mile deliveries, you want to make sure you use the fastest routes to deliver more packages in less time.
But manually designing routes is challenging if multiple delivery drivers drop off packages at different locations. And even if you manage to map out a route, you can't be sure it's the most efficient one.
Poorly designed delivery routes can delay deliveries, costing you customers, time, and money.
Fortunately, there's something that can help with the route optimization process: Circuit for Teams. 
Circuit for Teams can effortlessly plan routes for multiple drivers. Just add your list of stops and drivers into our software, invite your drivers, and create the most efficient routes — all in less than five minutes. 
Besides making it easy to design the best routes for your team, the software can also help you keep customers updated and get proof of delivery.