11 minute read
How to Handle Your Own Retail Deliveries (and When to Use Partners Instead)
When deciding whether to do your retail delivery service yourself, or hire a third party to do it for you, there are lots of things to consider. This guide will help.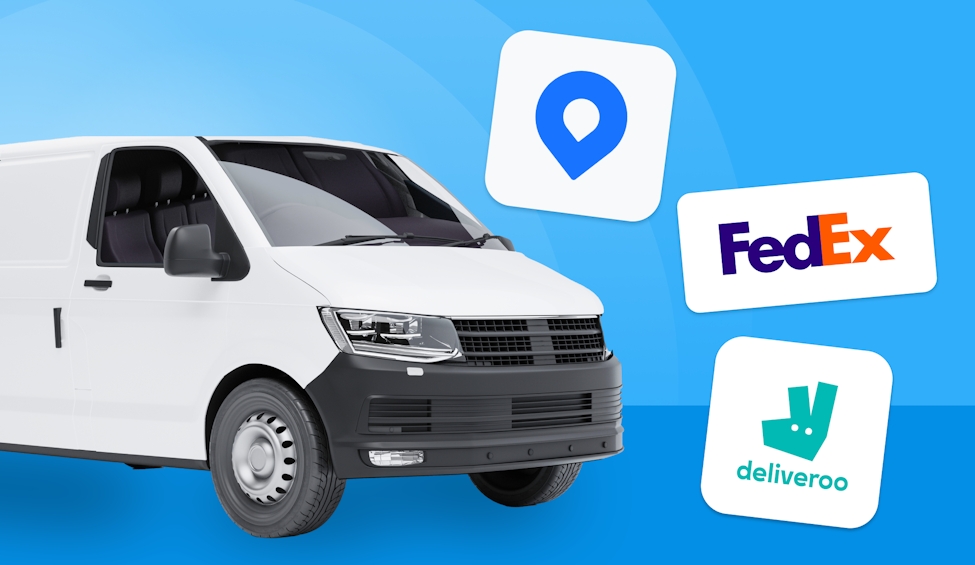 When deciding whether to handle your own retail deliveries yourself, or hire a third party to do it for you, there are several things to consider:
Where do you need to deliver your products? (locally, nationally, or internationally?)
What sort of products need to be delivered? (high-ticket items, perishables, fragile items, or non-perishables?)
What is the cost of hiring a third party versus running your own delivery service?
How important is it for you to keep control of the delivery experience for customers?
Depending on your setup, you have several options for managing your retail deliveries. In this post, we'll look at how to organize your own retail delivery service with the help of Circuit for Teams, and we'll also explore the pros and cons of using a third party for your delivery services.
To run your own last mile retail deliveries in a simple, cost-effective way, and make it easy to manage a team of drivers on multiple delivery routes, start your free trial of Circuit for Teams.
How to Start Running Your Own in-House Retail Delivery Service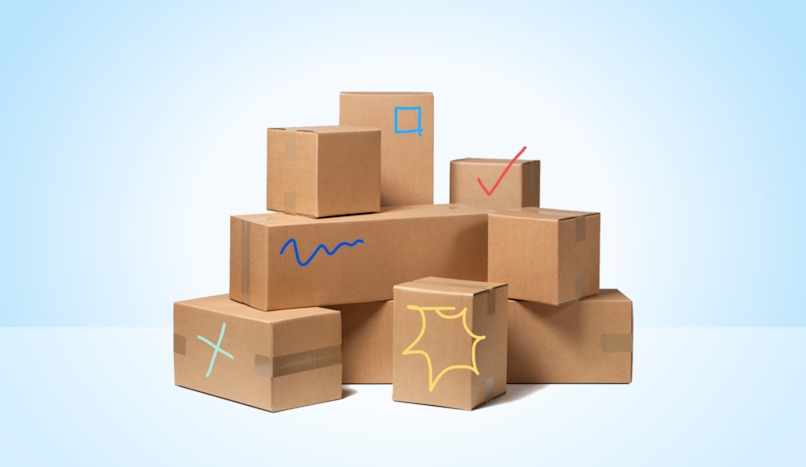 Setting up your own retail delivery service is fairly straightforward, once you have the right information. We've identified a three-step process, which we outline in detail in our post about starting a delivery service. Essentially, it comes down to the following:
1. Create Your Delivery Process
This includes planning and optimizing your delivery routes, tracking drivers along their route, and recording proof of delivery.

If you set this up before you hire your drivers, you can slot them into a ready-to-go system — rather than streamlining your process on the fly. This prevents inefficient deliveries, missed ETAs, lost packages and drivers getting frustrated with their new job.
2. Hire and Train Drivers
Consider whether you want to hire independent contractors, or re-train existing staff to make your retail deliveries. If you're taking on new staff, you can post job listings on major platforms (such as LinkedIn or Indeed), or on local job boards.

Take time to train drivers in the delivery process you've set up. For a checklist on how to train your delivery drivers, read our guide: Delivery Driver Training: A Checklist to Set New Drivers Up for Success.
3. Let Customers Know You Offer a Delivery Service
If you're adding a local delivery service (or even national delivery, if the value of your products merit that), you need to be proactive and make sure that your customers know about it.

Run promotions on your social media channels, send messages to customers who are already in your database, and use word-of-mouth and traditional marketing strategies (flyers and business cards, for example). You can also offer "free delivery" incentives.

If you already have an e-commerce site for online orders, add delivery as a checkout option.
To find out more about this, read our guide designed to help businesses during the COVID-19 pandemic, How to Add Local Delivery to Your Small Business.
How Circuit for Teams Helps You Handle Your Own Retail Delivery Service
Although it might seem daunting to start doing your own in-house deliveries for your retail store, it doesn't need to be. By using the right software to optimize routes and manage drivers, you can remove many of the obstacles that make home delivery challenging.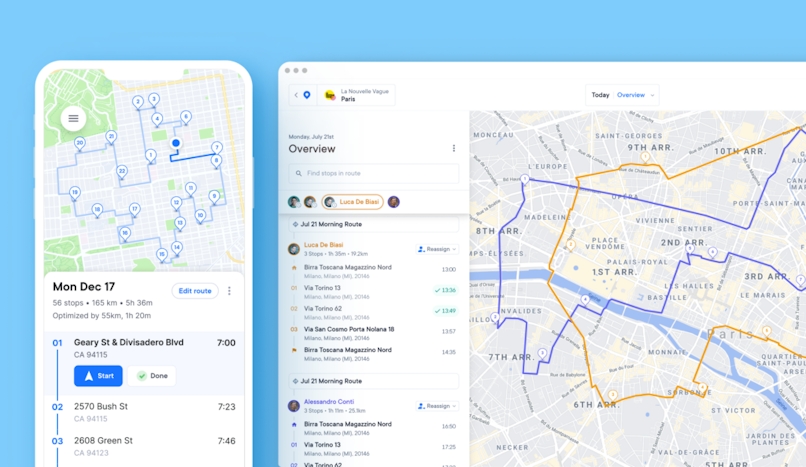 Circuit for Teams takes the hassle out of organizing your drivers and calculating delivery routes, and makes it easy (and affordable) to keep track of the entire delivery process.
You can also use Circuit for making home deliveries regardless of which e-commerce system you have in place (whether that's Shopify, WooCommerce, or something else) because you can just export your list of addresses straight into Circuit and it works every time.
Next, we'll explore why thousands of businesses choose Circuit for last-mile retail deliveries, and look at some real life examples of companies that have benefited.
1. Circuit Optimizes Retail Delivery Routes to Make Them As Efficient As Possible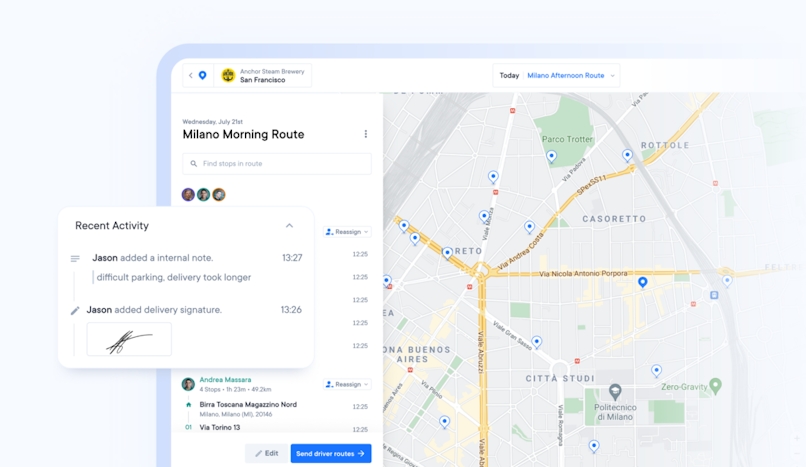 Circuit calculates and optimizes the most efficient route to deliver your orders, based on the delivery addresses you import from a spreadsheet or punch in manually.
After you start a delivery route, Circuit monitors the progress of deliveries and tracks the positions of drivers in real-time. It also updates driver routes in real-time based on changes in traffic conditions — which prevents extra delays and ensures the fastest possible delivery times.
Seattle-based plant and flower store, Plant Shop, started using Circuit to optimize its delivery routes when the COVID-19 pandemic shut down its physical retail store: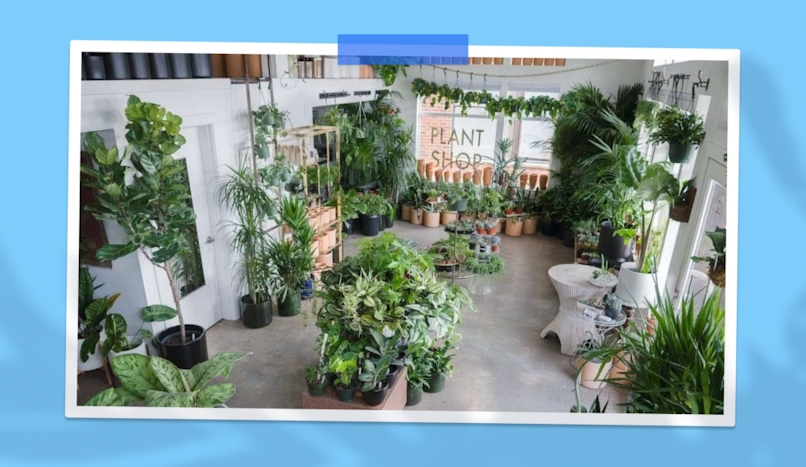 Plant Shop went from 10-15 home deliveries per week to 15-20 deliveries per day — almost overnight. Owner Ryan Tansey first started out by manually calculating routes, which cost him more than an hour every day.
"We didn't know how many deliveries we could do in a day and we didn't know what kind of limits we needed to set up, such as how many deliveries we could make per hour," Ryan explains.
But as soon as he started using Circuit, the time Ryan spent calculating routes was slashed to less than 15 minutes per day, saving him almost 5 hours per week. He simply loaded orders into Circuit, and let the app do the work for him.
2. Circuit Saves Small to Medium-Sized Businesses Time and Money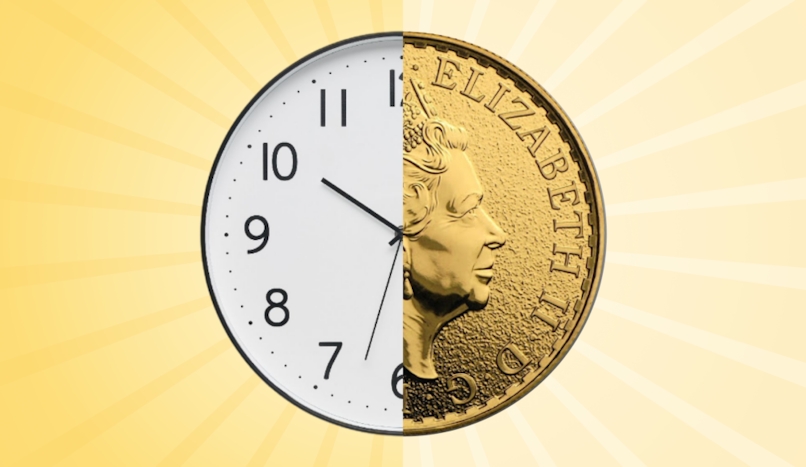 Circuit for Teams has fair pricing that scales as you grow. It's an affordable solution for small to medium-sized businesses, and it's simple to add or remove drivers whenever you need.
The time saved on calculating routes and organizing drivers also translates into payroll savings, which can then be channelled into other areas of your business.
Australian free-range egg supplier, Burd Eggs, estimates it has saved 30 hours in payroll by using Circuit for Teams to manage its deliveries: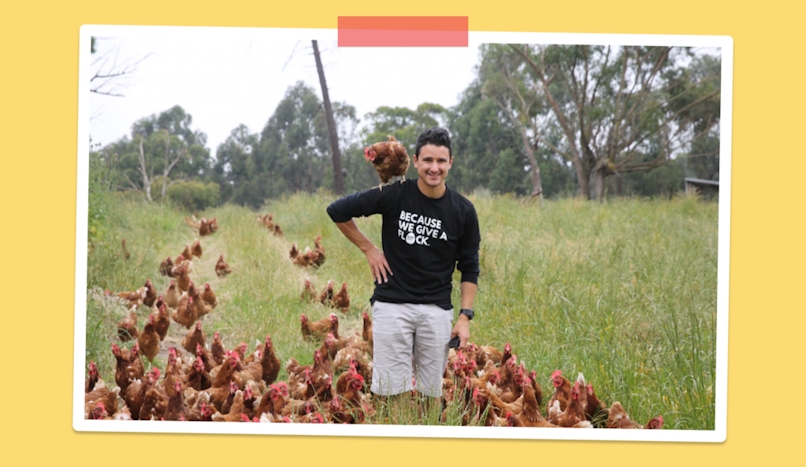 The company started out as a purely wholesale business but changed to include direct to consumer sales when Melbourne went into lockdown due to the pandemic in spring 2020.
Because of this change, orders went up by around 30%. Owner, Zac Burd, looked for a simple-to-use platform to help him manage both his wholesale deliveries and retail deliveries.
Zac saves an hour every day by using Circuit to calculate delivery routes. And each of his team of five drivers now finish their route an hour earlier than they did before using Circuit.
3. Circuit Gives You Control of the Entire Customer Experience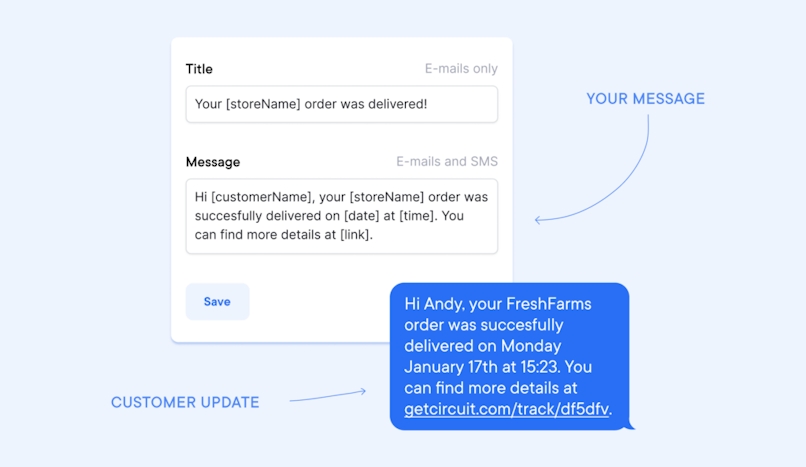 Circuit for Teams offers a range of features that give you full control of the customer experience when you're offering home delivery. It means you can train drivers to follow your own process, rather than relying on the policies of third party delivery partners.
Note: If you're looking for tips on how to make sure your drivers maintain awesome levels of customer service, check out our posts, How to Be a Good Delivery Driver and What Makes a Great Delivery Experience? Key Findings in Our Data.
Here are some of the ways you can improve the customer experience with the help of Circuit:
Real-time route monitoring, allowing you to track delivery progress and inform customers of delivery times and potential delays.
Accurate estimated delivery times, with real-time updates. This means customers know their delivery windows and don't need to wait at home any longer than necessary.
Automatic customer notifications by email or SMS (which are customizable). This keeps them updated on the status of their order, delivery times, and information about where and when their delivery was successfully dropped off.
Electronic proof of delivery and photo capture, which gives customers the information they need to locate their package if they aren't home to receive it.
Co-owner of Calgary-based artisanal chocolate store The Chocolate Lab, Eva Choi, uses Circuit for Teams to ensure high levels of customer service right up to the point of delivery: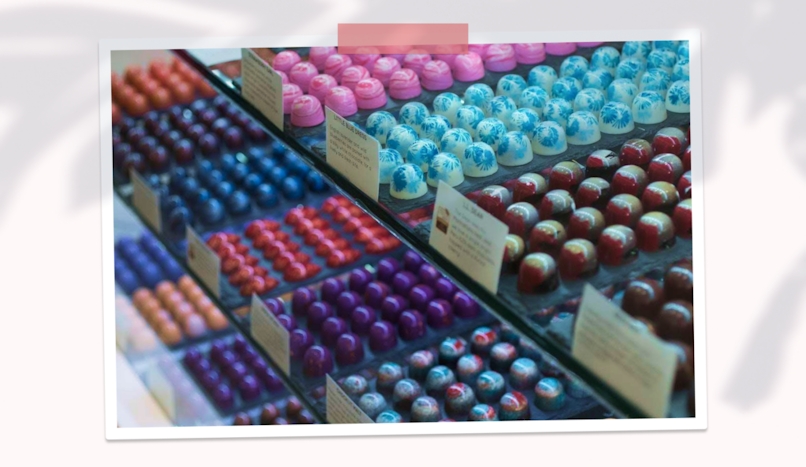 Their products are sensitive to changes in temperature, so recipients need to be home. "For me, good business is understanding what type of experience you want your client to have," Eva told us. "And Circuit has helped with that, because we can design optimized routes and deliver our product how we want it delivered."

And Eva can now call her customers in advance, and let them know the delivery is on its way (with an accurate time frame). This means they never turn up out of the blue, and don't create a jarring experience where someone is disturbed by an unexpected knock at the door.

Using a Third Party Courier or Delivery Company for Retail Deliveries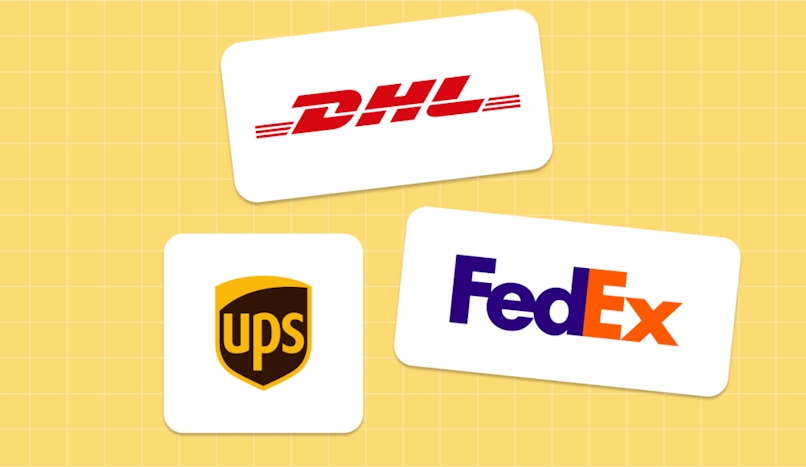 Retailers who completely outsource their retail deliveries may find that third parties reduce hassle and save time. This is because you simply sign up with a courier or delivery service provider, and they take care of the rest. That usually includes pickups, drop-offs, communicating with customers about deliveries, and lots of other logistical concerns.
Outsourcing your deliveries also means you don't need to worry about scaling your own delivery resources up or down when the demand fluctuates.
These third party delivery services can be broadly put into two categories:
Large delivery companies (such as DHL, UPS, or Fedex)

Independent or regional courier services that deliver in a smaller geographical area
Larger delivery companies can deal with local, national, and international deliveries — so you only need to hire one service to cover all geographies.
The benefits of larger companies come at a price, though. Heavy items are particularly costly to deliver this way, and perishable goods — like fragile food items — will need express delivery (at premium prices), or specialized packaging to arrive at their destination in good shape.
That additional cost can eat into your bottom line profits, or even reduce sales if you opt to pass on the extra cost of shipping to your customers.
The service can also seem impersonal. These big delivery companies deal with hundreds of thousands of packages daily, so customers miss out on a more personal customer experience. They may also create more problems for you with mishandled packages and misdeliveries.
However, for national deliveries further afield, and for international deliveries especially, large third party providers may be your most viable alternative to the standard postal service.
Smaller delivery services, including independent courier companies or local delivery companies, can be a good option if all you need is to make retail deliveries in your local area. They may also do national deliveries for higher-ticket goods, if the economics make sense.
These services take care of the entire delivery process for you, but once again, you lose control of the customer experience.
Is a Third Party Retail Delivery Service Right for You?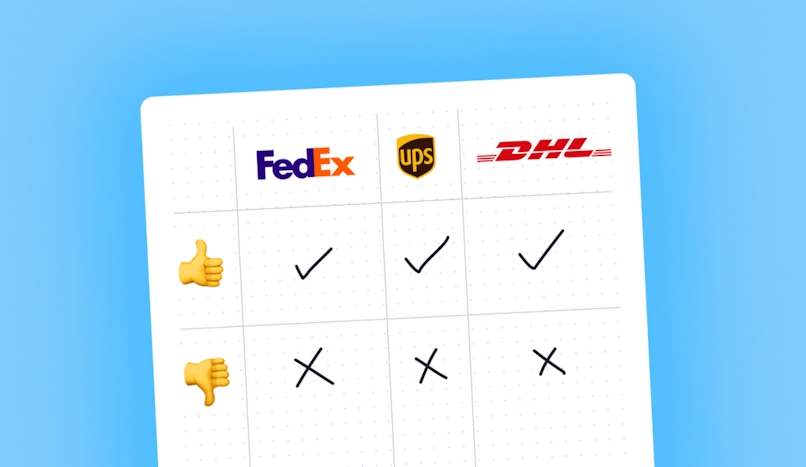 Hiring a third party service, particularly using a larger company with a wide reach, is useful for making deliveries to locations you otherwise can't get to.
Although larger third party delivery services can be potentially costly, if you reserve them for deliveries to addresses where you, or a local courier company, can't deliver, they allow you to reach your customers wherever they are in the world.
For the local couriers, you'll have to assess whether the cost of hiring them is worthwhile compared with running your own delivery service.
In both cases, the customer experience will be out of your hands. And potential misdeliveries, mishandled packages, poor customer communication, impolite delivery drivers, and other issues can impact on your brand image and the likelihood of repeat business.
Using On-Demand Delivery Services for Retail Deliveries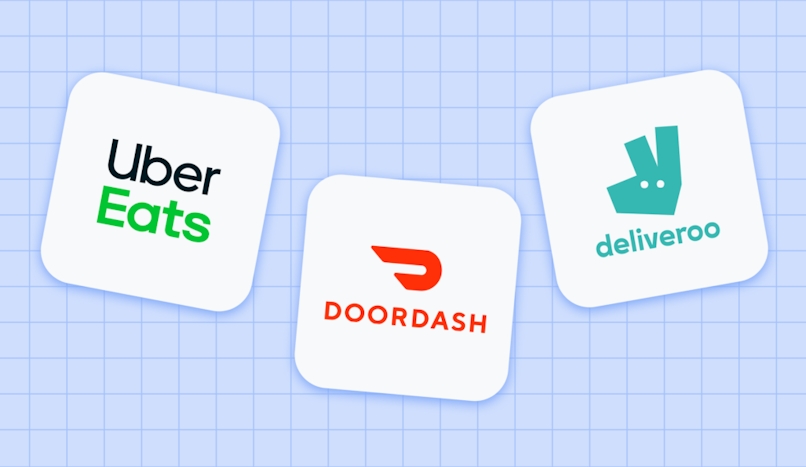 On-demand platforms, like Ubereats, Glovo, Deliveroo, and Doordash are best known for meal deliveries, but are now increasingly used for grocery or other retail deliveries, too. Additionally, delivery services like Roadie do offer same-day deliveries for the retail industry.
These apps are quick to set up, and give you access to an outsourced customer ordering and delivery system, which keeps pace with your sales regardless of fluctuations in demand. They can also help to drive sales by featuring your store and products on their platform.
However, their business models mean they charge around 30% (sometimes more) of the ticket price of your sale, and may add extra fees on the customer side. Your customers pay more for the same products than in your brick-and-mortar or online store, and you make less profit.
Similarly to the other third party services we outlined above, you also lose control of the customer experience and your reputation ends up in the hands of outsourced, freelance delivery drivers who know nothing about your products or brand values.
Are On-Demand Delivery Services Right for You?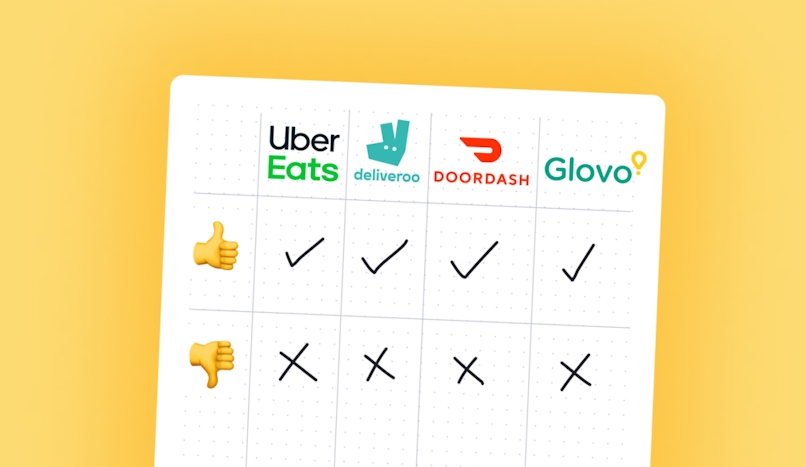 On-demand delivery drivers make one delivery at a time, so these delivery costs are higher than when you use a service that does multiple deliveries on a single route.
But, if you need to deliver items that need to be kept fresh, on-demand deliveries are worth considering. This might also be part of a "hybrid approach" to running your delivery service — using a blend of in-house teams, third parties, and/or an on-demand delivery service.
For example:
In-house home deliveries to customers in your local area.
On-demand services for super fast deliveries.
Third party delivery services for national and international deliveries you can't do yourself.
As we've mentioned already, your customer experience can be compromised by exclusively choosing third parties to make your retail deliveries. In fact, we ran a survey of 1,000 people, which found that almost three quarters (72.5%) of poor deliveries will result in a customer likely to stop recommending the retailer.
Takeaway: Circuit for Teams Makes it Simple and Affordable to Run Your Own Retail Delivery Service
Circuit for Teams will give your businesses access to advanced delivery processes at an affordable price, saving you time and money when making local retail deliveries. You get:
Route optimization, which gives you speedier and more efficient deliveries.
Route monitoring, meaning you can track the delivery process and give accurate ETAs.
Automatic customer notifications, allowing you to create a great customer experience.
Proof of delivery, so you can record when drop offs are made and give customers accurate information about where their package has been delivered.
Do you want to handle your own last mile retail deliveries simply, efficiently, and cost-effectively? Try the Circuit for Teams free trial.