4 minute read
How The Chocolate Lab Uses Its Own Delivery Team to Give Excellent Customer Service
The Chocolate Lab is an artisan chocolate confectionery in Calgary, Canada. Read about how they use Circuit's route planning software to deliver its high-quality products and provide excellent customer service.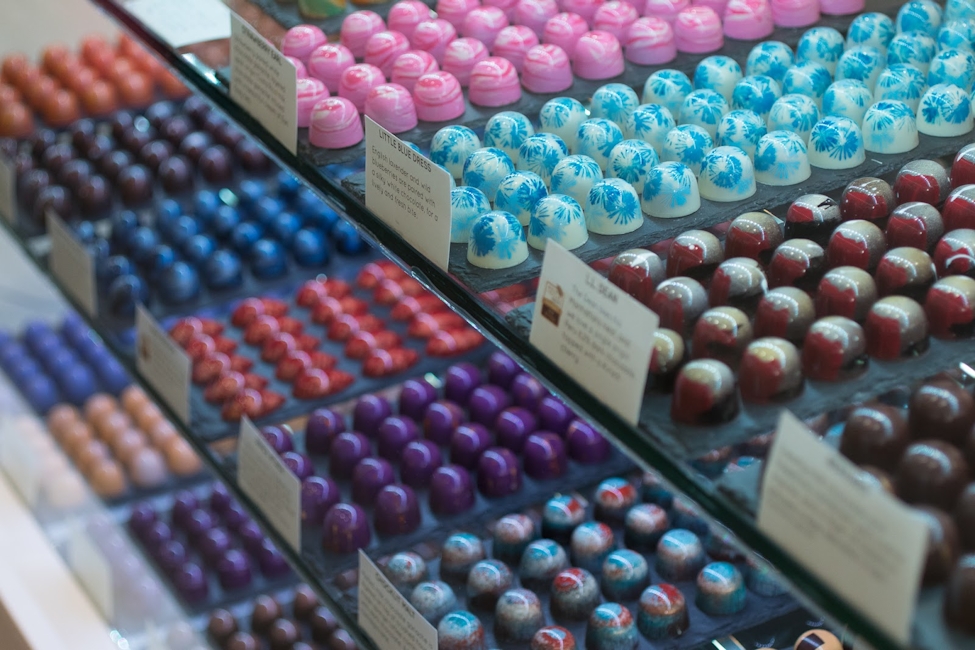 When COVID-19 started to spread, Eva Choi knew she needed to close down her brick-and-mortar store to keep both her customers and staff safe. Eva is the co-founder of The Chocolate Lab, an artisan chocolate confectionery in Calgary, Canada, that emphasizes both beauty and taste.
Officially designated an essential business, Eva didn't have to close the doors. But The Chocolate Lab was run out of a small location, with only about 600 square feet of retail space and 400 square feet of production space. Eva felt it would be too risky to remain open. So, she focused on creating a local delivery process for her business instead.
The Chocolate Lab already had traditional shipping processes in place. You can go to their webshop, order chocolate, and get it shipped to nearly anywhere in Canada.
But Eva knew she wanted local delivery to be handled differently. Why?
To keep her current staff on payroll. 

In fact, thanks in part to government assistance in response to the COVID-19 pandemic, Eva has been able to give her employees a wage increase.

To keep the same level of customer service in place. 

Eva — and The Chocolate Lab team — take great pride in creating a company culture built on excellent customer service: from how an order is placed to how it arrives at your doorstep. Creating her own local delivery process lets her control the customer experience from beginning to end.

But to create this process, she needed help in route planning and delivery execution.
Not using Circuit for Teams? If you manage a team of drivers and want a simple, cost-effective way to keep track of them (while making their routes more efficient), sign up for a free trial of Circuit for Teams.
How Eva Uses Circuit for Teams to Deliver The Chocolate Lab's Local Orders 
At first, Eva and her team tried using Google Maps to plan their multi-stop routes but that didn't work. Google Maps doesn't actually optimize routes, nor can you plan a route with more than ten stops.
During its peak season, The Chocolate Lab did 150 deliveries in one day, so Google Maps was far from sufficient for Eva's purposes. 
Last Easter — when The Chocolate Lab saw a surge in orders — Eva started using Circuit to see if our route optimization and delivery planning software would streamline processes — and it did. 
Eva found that Circuit for Teams is intuitive to use. She exports customer orders from her webshop into a spreadsheet. In the spreadsheet, she makes any changes necessary (such as correcting an address or making sure the point of contact number is correct). She then imports that data into Circuit, where she can optimize the routes, send the routes to her individual drivers, and monitor their progress along the routes.
During busy seasons, Eva plans routes for up to 4 drivers. With Circuit for Teams, she can optimize routes and divide them evenly between drivers in the click of a button.
But what Eva likes most about Circuit for Teams is how it helps her deliver excellent customer service.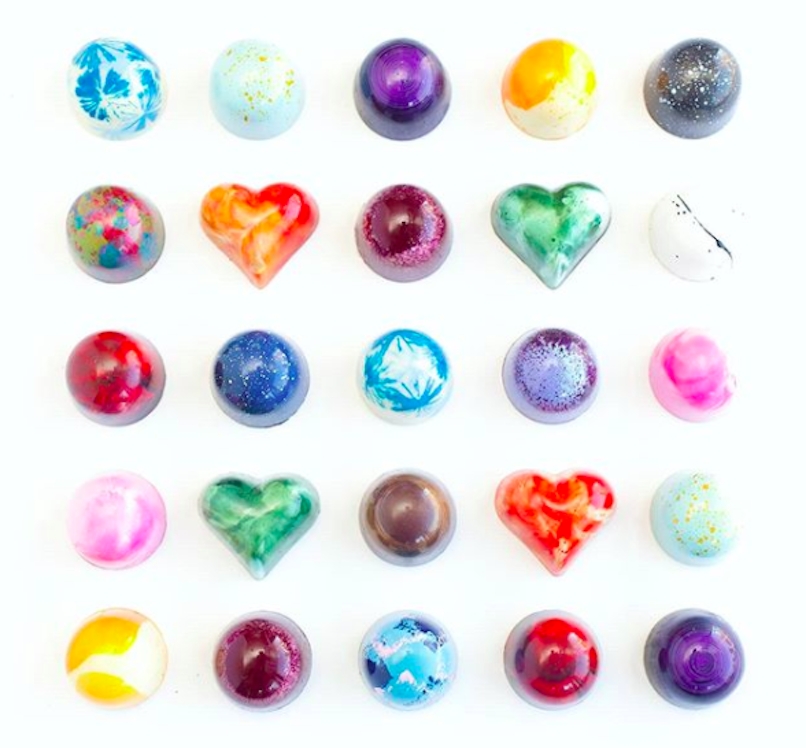 For me, good business is understanding what type of experience you want your client to have. And Circuit for Teams has helped with that because we can design optimized routes and deliver our product how we want it delivered. We can call customers in advance and let them know we're coming versus just showing up and creating a jarring experience of someone knocking on your door unexpectedly.
Plus, The Chocolate Lab delivers products that are temperature sensitive. So the ability to let customers know when you're arriving — to help make sure someone is home to relieve the package — is significant for Eva and her team.
The Chocolate Lab: Going Forward
Eva is unsure of whether or not she'll re-open the retail store anytime soon. She believes that the threat of COVID-19 will be a factor for the foreseeable future.
Plus, The Chocolate Lab is doing well with its shipping and local delivery options. Eva and her team work out of a new factory that was set up this year.
Currently, Eva is on the Circuit for Teams Dispatch plan, which includes unlimited route optimization, live route progress, and the ability to import spreadsheets.
But she's already positive that come Christmas — her next peak season — she will upgrade to our Recipient plan, where you can capture proof of delivery (with a signature or by uploading a photo of where the package was left) and send customers tracking updates so they can see their order in real-time.
These two features will let her staff deliver excellent customer service as they've always done, no matter how many orders The Chocolate Lab receives.
Not using Circuit for Teams? If you manage a team of drivers and want a simple, cost-effective way to keep track of them (while making their routes more efficient), sign up for a free trial of Circuit for Teams.