6 minute read
How Late Does FedEx, USPS, UPS, and DHL Deliver?
Knowing the standard delivery hours for logistics providers can help you make sure your packages arrive on time. This guide covers the basics.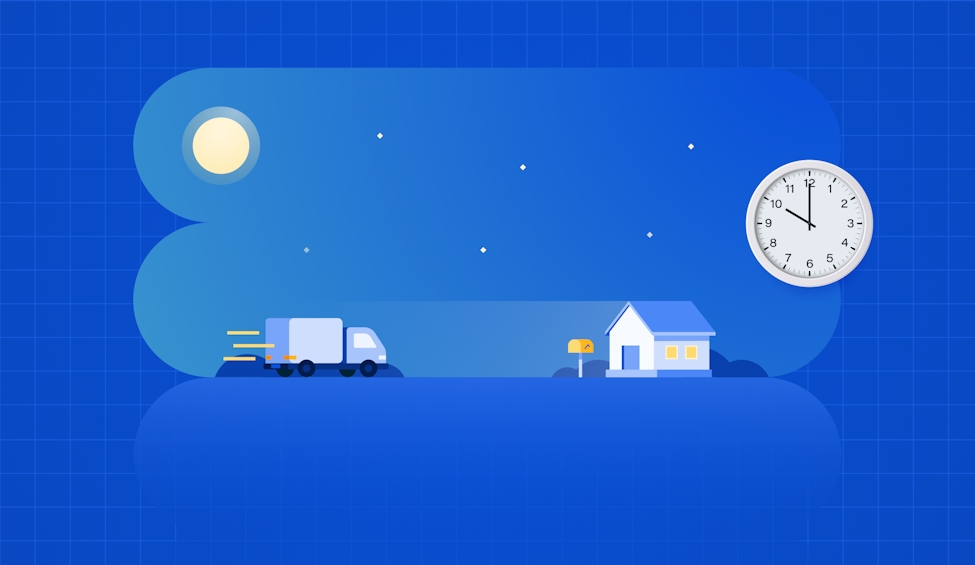 If you decide a third-party delivery service isn't for you, you can manage your own business deliveries with Circuit for Teams. Plan the fastest routes for delivery drivers and track delivery progress in real-time.
When your business needs to ship goods quickly, regular delivery timelines may not be fast enough. 
For example, if customers order rush delivery to get their products faster, they expect expedited shipping.
The last thing you want is to disappoint your customers with delayed deliveries. To avoid disappointment, the smart thing to do is to research logistics and shipping services — so you can make sure they can meet your delivery needs.
One point to consider is how late they deliver. Having this knowledge can make a big difference.
Let's say you send a package off at 6 pm and need 24-hour delivery. If the logistics company stops service at 5 pm the next day, they now have 23 hours instead of 24 hours to complete the job. 
If they don't manage the delivery within that time frame, there's a chance they will push your delivery to the next day. 
The result? Late fulfillment and an unhappy customer calling your customer services.
Here's how to get a head-start. Below are the delivery times for some of the most popular business logistics companies, including FedEx, USPS, UPS, and DHL.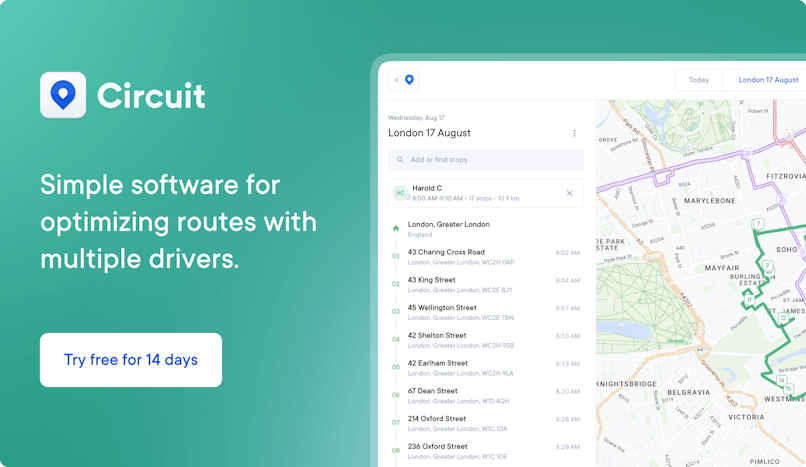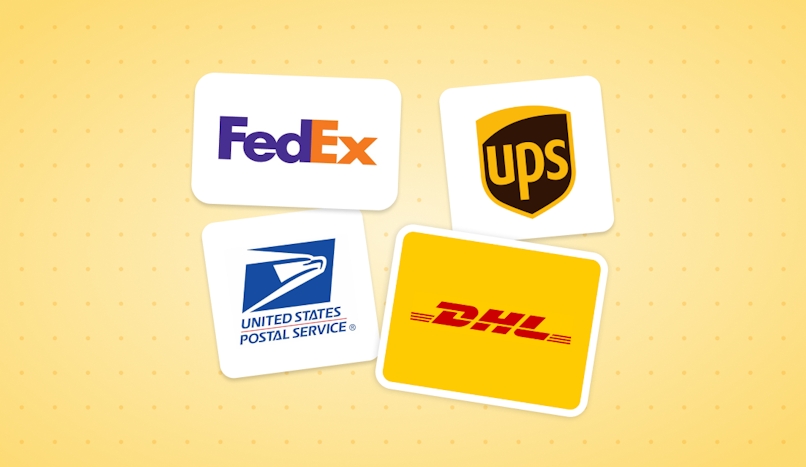 How late do mail carriers deliver?
Different logistics carriers offer different services and delivery times. Many services offer standard delivery times plus expedited shipping options. 
Of course, the faster you want a delivery completed, the more it will generally cost.
Here's a quick overview of how late FedEx, USPS, UPS, and DHL deliver. We'll also give you the details on whether they deliver on weekends and holidays, so you have all the must-have info in one easy overview.
How late does FedEx deliver? 
FedEx generally makes deliveries from 8 am to 8 pm, Monday to Friday, with residential deliveries also made on Saturdays and Sundays. When FedEx sends a shipping notification saying that a package will arrive by the end of the day, it should arrive by 8 pm on that day.
FedEx delivers on some holidays. The company has an annual holiday service schedule that you can consult to check availability. For example, in 2022, FedEx Custom Critical is open on Thanksgiving Day, but FedEx Ground is closed on that day.
You can track FedEx packages to see when they'll arrive using the order number provided when the package was shipped. (Being able to track orders helps avoid delivery exceptions.) Check out the company's online tracking portal.
How late does USPS deliver? 
The United States Postal Service (USPS) generally delivers mail from 8 am to 5 pm, Monday to Saturday. Sunday delivery is usually only available if you've paid for the Priority Mail Express package.
USPS offers service on some holidays. The company posts a schedule of holidays on its website. If a holiday falls on a Saturday, for most USPS employees, the previous Friday is treated as a holiday. 
If the holiday falls on a Sunday, the following Monday is treated as a holiday, meaning mail carriers may have the day off and not make deliveries on these days.
That said, you can get exceptions for specialty services, which USPS also posts online. For example, Christmas Day, December 25, is a postal holiday, meaning all post office locations are closed.
You can't get regular mail on Christmas day, either. However, you can get Priority Mail Express.
Not all USPS packages can be tracked. However, if your package has a tracking number, you can check online to see when it will be delivered. 
Check the USPS online tracking portal.
How late does UPS deliver? 
The standard United Parcel Service (UPS) residential delivery hours are 9 am to 7 pm For business addresses, delivery stop time is close of business. 
UPS schedules residential and commercial deliveries Monday through Saturday. However, Sunday delivery is only available for residential addresses.
Like the other mail carriers on this list, UPS posts a holiday schedule so that you can check for potential delivery interruptions. Here's the 2022 schedule. 
Again, delivery availability depends on the type of service you choose. For example, UPS Domestic Ground, Air and International services are closed on New Year's Day and Easter.
However, UPS Express Critical Services are open these days.
You can check when UPS packages will be delivered using the company's online tracking tool. Simply enter the reference or tracking number to know where in the supply chain your package is. Then you can keep customers up-to-date.
How late does DHL deliver? 
Standard delivery hours for DHL in the United States are 8 am to 6 pm Monday through Friday. DHL delivery isn't offered on the weekends in the US 
However, you can get weekend delivery in other regions, including parts of Europe and Asia (usually at an extra cost).
DHL's holiday operations depend on your customer's locality. Local public holidays dictate the schedule in each region.
For example, in the Netherlands, DHL is closed on King's Day. In the United States, standard local holidays like New Year's Day and the Fourth of July may interrupt service.
DHL offers a track-and-trace online service. You can use it to know when a package is expected to arrive, so you and your customers are up to date on precise delivery time windows.
Can things be delivered at night?
Most logistics services don't offer nighttime service for a few reasons. 
First, the odds are that businesses are empty at night, so there's nobody to receive business packages. For residences, people might be sleeping, making nighttime delivery impractical.
This is especially impractical in instances that require proof of delivery. For example, if a delivery driver needs a package recipient's signature when dropping off a package, and they can't reach them because they're asleep, they won't be able to drop the package off and may have to return later.
According to the United States Postal Service Office of the Inspector General, nighttime delivery poses security risks. For example, there's a bigger chance of a package being stolen from a front porch. 
That's why most package deliveries are scheduled in the daytime.
Night-time deliveries can also be riskier to drivers. The likelihood of tripping is greater in the dark, and driving becomes more dangerous due to compromised vision. 
On top of that, crime rates rise at night, especially violent crime rates — putting drivers at greater risk of assault, robbery,  and other acts.
But what if you urgently need a package delivered, even if it's nighttime? 
For last-mile delivery, it might be possible. 
Some specialty courier services like Rapidus specialize in 24/7 service. They might cater to lawyer's offices working under deadlines, for example, delivering documents or flash drives at all hours.
Late-night food delivery services are another exception. 
Depending on the delivery area and restaurant availability, providers like GrubHub may help fulfill late-night orders. Craving a burrito or taco — or chicken wings and a slice from your favorite pizza place — at 3 am? 
Late deliveries might be possible.
These exceptions aside, it's unlikely you'll be able to get a package delivered at night. Plus, as a business owner, you probably want to avoid nighttime delivery for practical reasons. 
You don't want to drop a package on a customer's porch at night only to discover that it's been stolen by morning!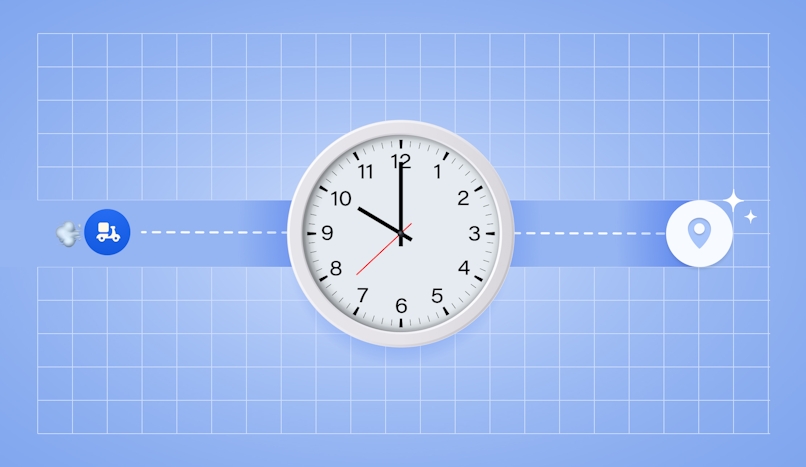 Should you handle your own business deliveries?
If you aren't satisfied with the delivery options that logistics companies like FedEx and DHL offers, you can build your own delivery services team with contract drivers. 
If you're a local business with a small geographic area, your own fleet of drivers might be a good choice. You can hire people in and around the area to deliver packages locally.
But how will you manage them?
Enter Circuit for Teams. Our routing software lets you quickly create delivery routes for multiple drivers. Taking into account traffic patterns, construction work, and more. By charting the best path for each driver, you can help guarantee fast delivery — keeping your customers happy.
For added convenience, you can set priority deliveries, making sure urgent packages are dropped off first. 
Plus, with Circuit's real-time tracking, you can keep customers up to date on when their package should reach them. 
You can even send them notifications directly through the Circuit app.
Once Circuit has your routes ready, you can assign each driver their route and track their progress in real-time (find out how to easily manage drivers). It's also possible to update routes on the go, adding or deleting delivery addresses as needed. 
When managing your team, you can enjoy greater flexibility and offer services — like late-night delivery — that other logistics companies may lack.
Save time and money by handling your own deliveries with help from Circuit
Ready to create your own in-house delivery team? Circuit for Teams is here to help. Our powerful routing software makes work simpler, taking the task of mapping out driver routes off your hands.
Circuit can also make your drivers' lives easier with perks like proof of delivery and a fast package finder. Drivers can access their routes through the Teams mobile app. 
The app also allows you to track their vehicles in real-time. You can check drivers' progress and see where packages are without having to interrupt their workflow with calls or texts. 
Plus, if a customer contacts you to ask about their package, you'll have the answer you need in minutes.