8 minute read
Delivery Software for Small Business: How Routing & Scheduling Optimization Helped 7 SMEs Grow
In this post, we'll look at how delivery software has made running deliveries easy for 7 SMEs, and how it has helped them grow.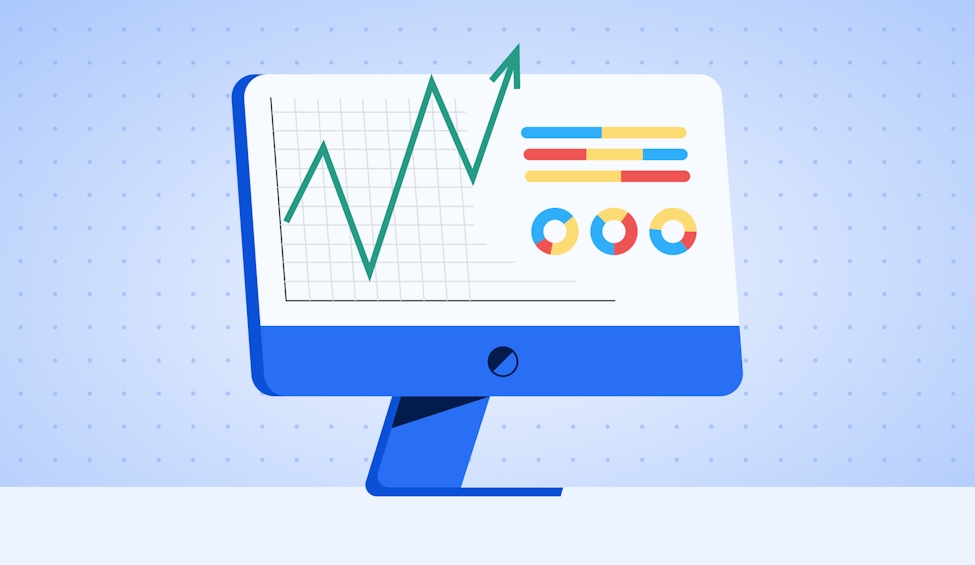 The COVID-19 crisis has accelerated the number of small businesses doing their own deliveries — firstly due to local and national lockdowns, but also because consumers are hesitant to go out to shop, eat, and drink in busy towns and cities.
At Circuit, we've seen a 10x increase in the number of retailers kicking off their own delivery operations, and from conversations with our users, over 50% say they've changed how they sell to customers — either adding delivery if it didn't exist or focusing more on delivery where it was previously on the back-burner.
At the same time, this has just boosted a shift that was already happening. For example, the growth of eCommerce had pushed more SMEs to start a delivery team or begin working with third-party delivery services to reach their customers.
In this post, we will look at how delivery software like Circuit can ease the burdens of running your own SME deliveries. We'll see how 7 real-life small businesses have used the features of our delivery management tool to:
Scale up their delivery services overnight
Avoid costly third-party delivery services
Embrace a new profitable business model
Reduce costs and payroll expenses
Improve the customer experience
Each of the companies you'll read about in this post was able to use delivery software to improve bottom-line metrics and grow their business.
Adding new delivery services to your business model, or expanding your volume of deliveries? Optimize routes, manage drivers, and keep customers in the loop with Circuit for Teams.
Features of SME delivery software: What small businesses love most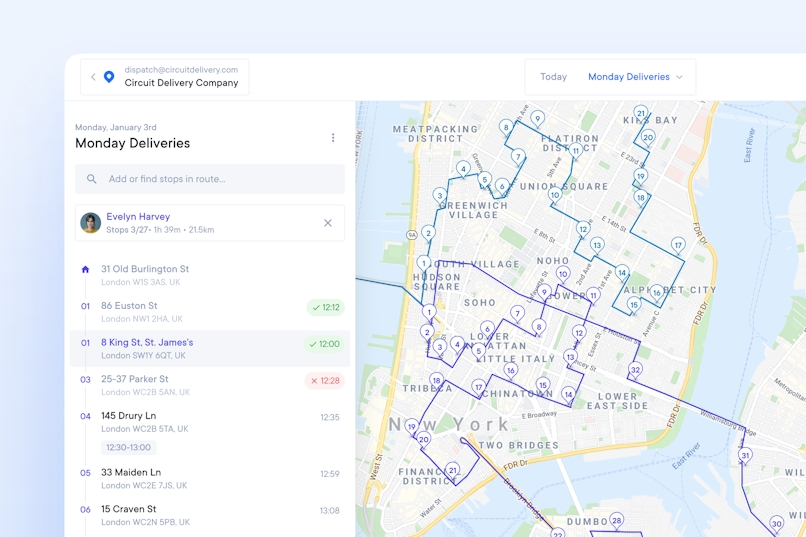 Before we dive into the examples of how small businesses use delivery software, let's take a quick look at the features that Circuit's SME customers love:
Live Route Progress: Back at dispatching HQ, you can always see where drivers are in the context of their optimized route. This means you can inform recipients easily if they call up to ask about their order, and you can handle driver tracking in real-time.
Spreadsheet Import: Simply import a spreadsheet of orders and addresses, and Circuit will create the best route for your delivery drivers. No more manual route planning, saving you — and your drivers — hours every day.Note: You can do route optimization around priority stops, meaning you can pre-schedule any time-sensitive deliveries and keep customers happy.
Proof-of-Delivery (PoD): Using the Circuit delivery app, your drivers can capture photographic or signature proof-of-delivery. This is automatically uploaded into the system, so you know exactly where goods have been left.
Recipient Notifications: Give customers status updates with an accurate ETA via SMS or email, and cut down on the hassle of missed deliveries by keeping recipients in the loop.
Flexible Pricing: Most SMEs fluctuate between a busy period and drop-off. With Circuit, you can add or remove drivers throughout the month, meaning you can scale up deliveries on weekends or holidays if you need to.
Most importantly, Circuit's delivery software doesn't need complex installation or extra hardware. Drivers can simply download the Android or iOS mobile app from the app store, and use it with whichever GPS navigation app they prefer.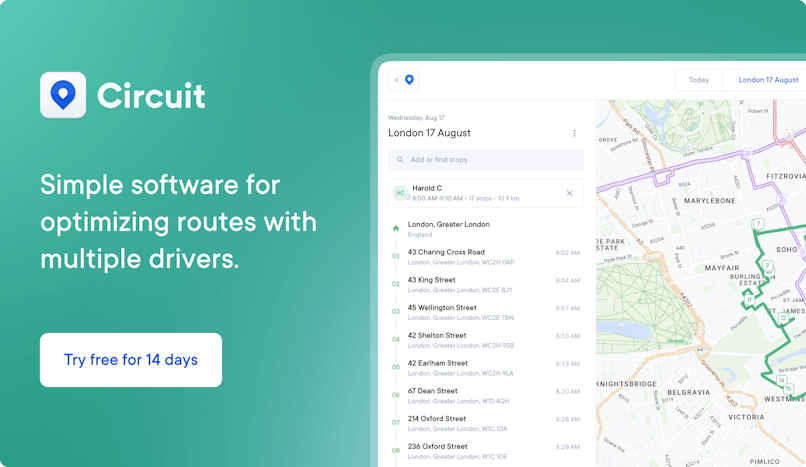 Let's take a look at how delivery software has really helped the following 7 small businesses to grow:
Scaling up delivery services overnight: Plant Shop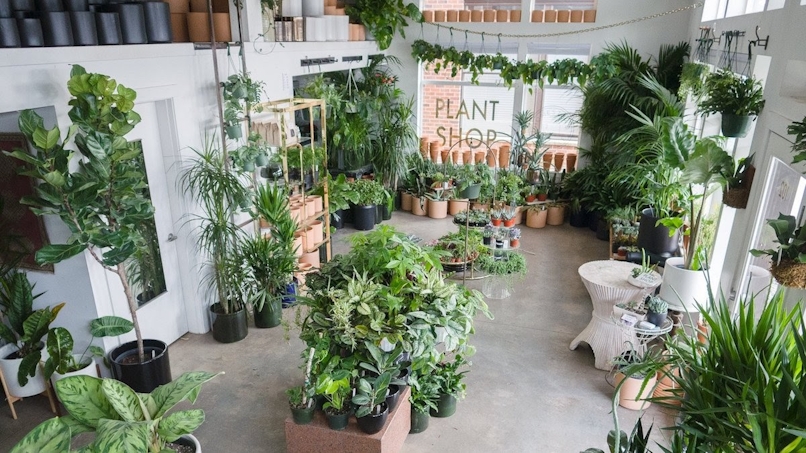 When your business needs to increase the number of deliveries quickly, your processes will come under inevitable pressure — and this is always a challenge to handle. But this is exactly where delivery management software can help save time and money.
As lockdown measures came into effect in Seattle during the spring of 2020, Plant Shop saw online ordering soar overnight, which resulted in a 566% jump in weekly deliveries. Co-owner, Ryan Tansey, first tried to organize routes manually using Google Maps and his knowledge of the city, but this took him over an hour each morning — and progressively more time as the online orders started to pile up.
So, Plant Shop tested out Circuit for Teams — which saved Ryan 5 hours per week on route planning. And he also saves extra time thanks to our real-time delivery tracking, because he doesn't need to call drivers to ask where they are. Instead, Ryan checks the dashboard and tells the customer the accurate ETA.
Plant Shop quickly added multiple drivers to the team, and they use Circuit to automatically divide optimized routes between them. Now, they're planning for local delivery to be a permanent fixture in their company.
For the full story, check out this post: How Seattle's Plant Shop Successfully Managed a 566% Increase in Weekly Deliveries
Avoiding costly third-party delivery services: Sanjhi Rasoi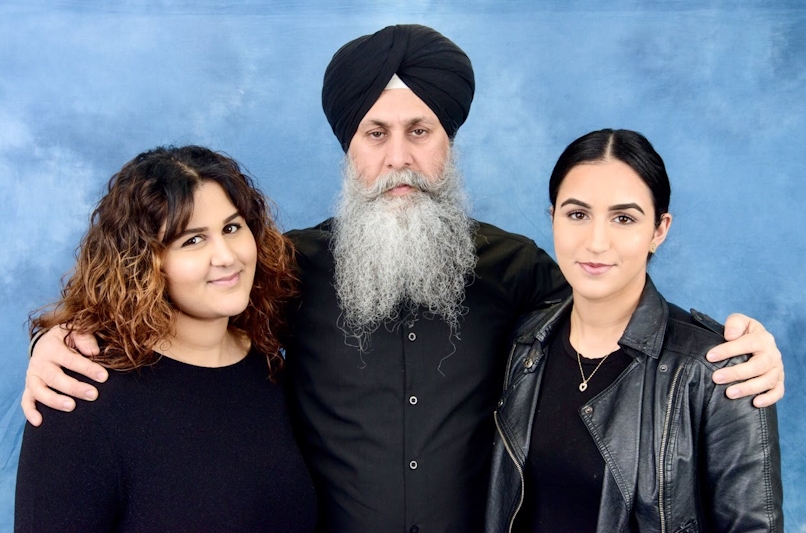 Third-party delivery services will take a large cut out of your margins. For example, food delivery companies like Uber Eats, DoorDash, Postmates, Grubhub, or Deliveroo will snatch somewhere between 30-40% commission on each order.
And when you sign up to these services — or with a third-party courier if you're working in retail — you lose control of the customer-facing process. So, for many businesses, it makes more sense to run their own deliveries. But this isn't easy.
Toronto-based Indian restaurant and tiffin service, Sanjhi Rasoi, was delivering 1,000 meals per day and had 4-5 drivers on payroll — all working on a fixed wage.
Owner, Sagar Dhaliwal, used to spend hours every morning dividing customers into different areas, and planning individual delivery routes for each driver. Some drivers had shorter routes than others, which caused tension — and he also had to account for replacing missing orders because drivers couldn't prove deliveries.
Rather than using a third-party delivery service, Sagar signed up for Circuit for Teams — meaning he could automatically divide addresses between drivers, giving each one an optimized route. And Circuit's route duration metrics meant he could start paying drivers accurately by the hour. On top of this, being able to capture proof-of-delivery photos reduced Sanjhi Rasoi's missing orders to zero.
Taking all of this into account, Sagar saves at least $3,500 per month in salaries.
For the full story, check out this post: How Restaurant Sanjhi Rasoi Grew from Selling Excess Meals to College Students to Delivering 1,000 Meals per Day
Embracing a new business model: OK! Kombucha & Company Bakery
Small businesses can also cut out the middleman by using Circuit to power their direct-to-consumer (D2C) delivery operations — meaning they sell via eCommerce directly to the public, rather than wholesaling their goods in bulk to merchants.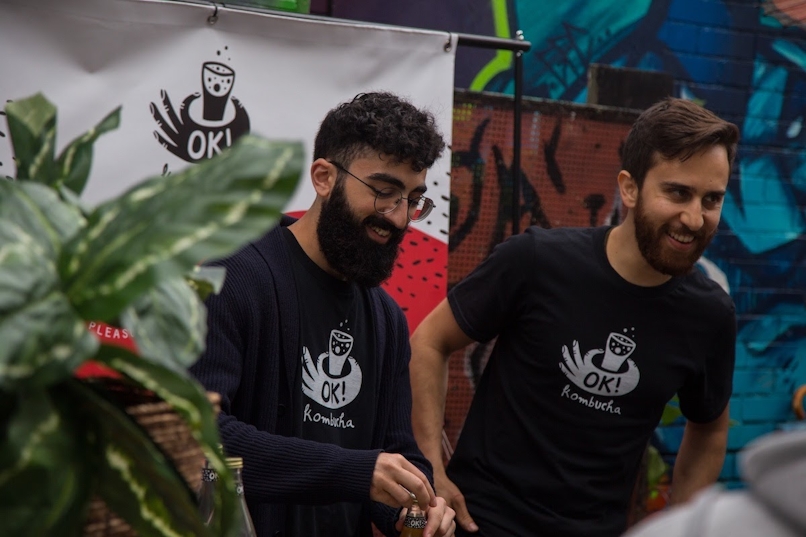 For example, Circuit has helped the drink company OK! Kombucha transition from selling B2B to cafes and grocery stores (5-6 deliveries per week) — to D2C (30 deliveries per day). And they're continuing to scale even further.
When using Google Maps for navigation, Shopify for delivery notes, and text or email for recipient updates, each delivery took 7 minutes. But with Circuit for Teams, this has been cut to 2 minutes — adding up to over 12.5 hours saved each week.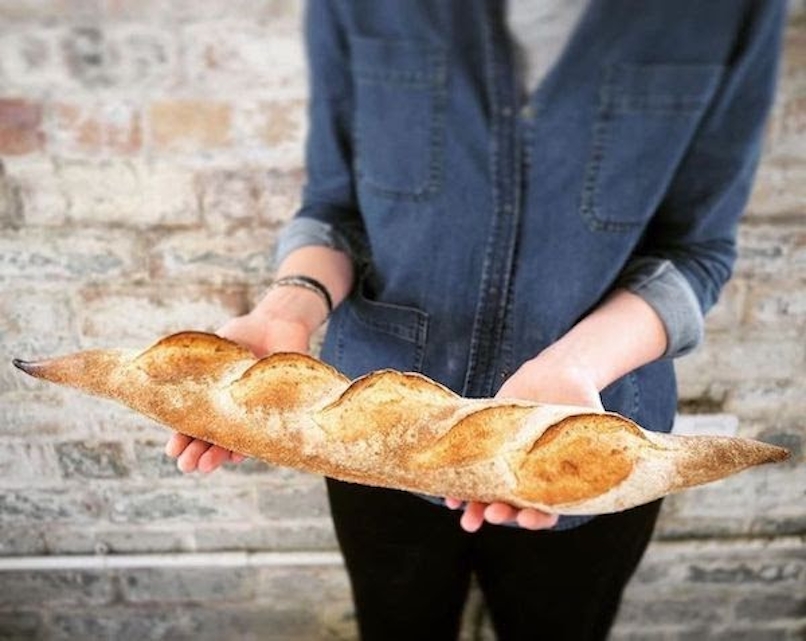 And for Edinburgh-based Company Bakery, the challenge was to optimize 4,000 new direct-to-consumer delivery routes every month — an average of 142 per day.
After finding Circuit, Co-founder, Ben Reade, simply downloads their order list from Shopify, uploads it into the app, and his drivers have an optimized route to follow each day. This has allowed Company Bakery to expand their D2C operation, and they're now helping other small businesses to handle their own deliveries.
For the full story, check out this post: How Switching to a Direct-to-Consumer Model Helped Company Bakery Survive COVID-19
Improving the customer experience: The Chocolate Lab
For Eva Choi, the founder of Calgary-based confectionery company, The Chocolate Lab, customer service is all-important.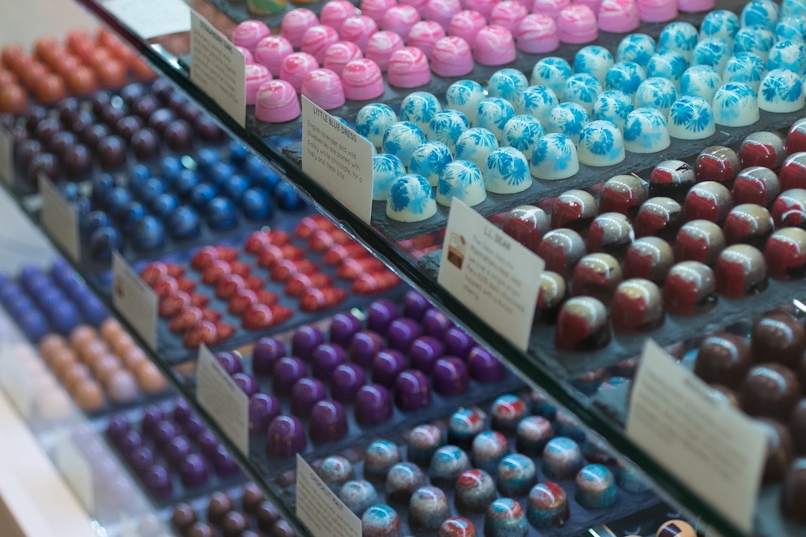 And when you're delivering to people at home, the delivery experience is a key part of crafting this customer service.
During peak season around Easter, The Chocolate Lab makes about 150 deliveries every day. Google Maps doesn't cut it, so Eva uses Circuit's delivery planning software to optimize the routes and divide the work between 4 drivers.
"Good business is understanding what type of experience you want your client to have," Eva says. "Circuit has helped with that because we can design optimized routes and deliver our product how we want it delivered. We can call customers in advance and let them know we're coming versus just showing up and creating a jarring experience of someone knocking on your door unexpectedly."
For the full story, check out this post: How The Chocolate Lab Uses Its Own Delivery Team to Provide Excellent Customer Service
Reducing costs and payroll expenses: Applied Data Technologies & Burd Eggs
We've already heard how the restaurant, Sanjhi Rasoi, saves $3,500 per month in salaries, but other Circuit users are also seeing similar bottom-line benefits. For example, Applied Data Technologies, a HP reseller and service provider for schools, saves 8 hours per week in payroll by using Circuit in their daily operations.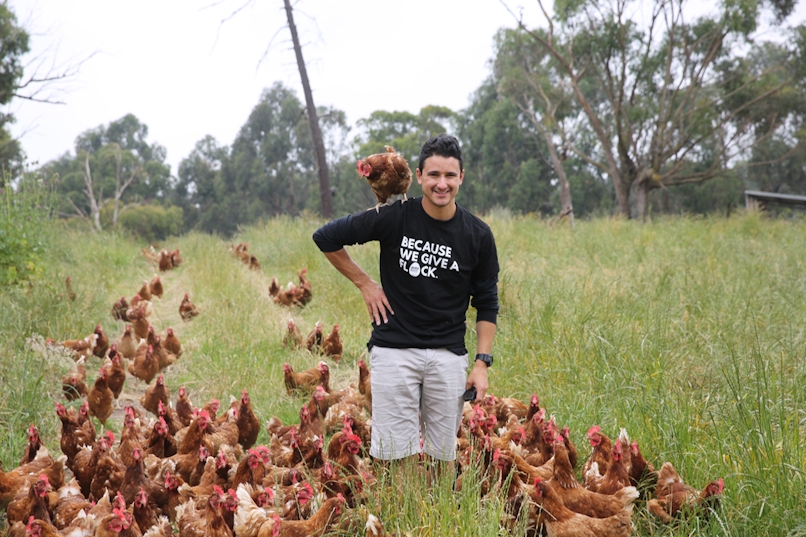 And Australian free-range egg supplier, Burd Eggs, saves a massive 30+ hours per week in payroll. As orders for groceries swelled by 30%, manual route optimization and route monitoring became too much for founder, Zac Burd. After trying Circuit's individual plan for a few months, he upgraded to Circuit for Teams.
Zac now plans each day's routes the evening before, saving one hour each night compared to the time it used to take.
He can now monitor deliveries in the context of each route using real-time tracking (rather than using WhatsApp), and his drivers now finish their route on average an hour quicker every day.
With five drivers currently doing grocery delivery for Burd Eggs clients, that's 30 hours per week saved on payroll.
For the full story, check out this post: Burd Eggs Saves 30+ Hours a Week in Payroll by Using Circuit
Delivery software for small business: Key functionality for SMEs
Small business owners are increasingly looking at local delivery to serve nearby customers — but they also need to streamline processes, and help drivers get around town quicker without needing extra hardware beyond their mobile device.
A delivery management solution like Circuit will help with route optimization, GPS tracking of drivers, proof-of-delivery, and recipient updates — giving your SME access to lots of functionality that is traditionally reserved for a delivery business.
Adding new delivery services to your business model, or expanding your volume of deliveries? Optimize routes, manage drivers, and keep customers in the loop with Circuit for Teams.