9 minute read
Delivering Goods to Customers: How to Get It Right Every Time
In this post, we cover five things you need to do to start delivering goods to customers. You will learn how to perfect the process from start to finish.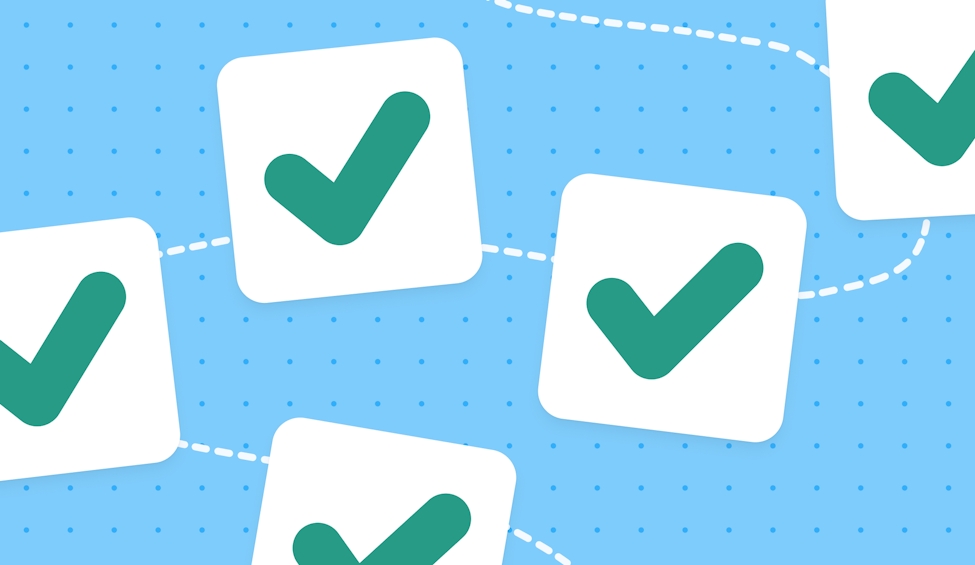 Local businesses have a massive opportunity to increase their sales by offering local delivery directly to their customers. In fact, plenty realized this during the initial COVID-19 lockdowns, when they had to offer direct-to-consumer delivery to simply stay afloat.
But even as the lockdowns loosened, many of these businesses chose to keep offering local delivery. Their new service had been a hit amongst new customers and loyal customers.
But how do you offer delivery services to your customers without taking on unnecessary costs, risks, and challenges?
To figure that out, we've spoken to all kinds of businesses — from bakeries to breweries to retailers and eCommerce companies without a storefront. They've all successfully started delivering goods to their customers from scratch.
We've also run two different surveys. One with customers who regularly receive packages, asking them what makes a great delivery experience. Another to figure out how a bad customer experience affects a company's online orders.
And that's what we cover in this post. We're going to discuss 5 things you need to do to start delivering goods to customers (and how to get it right).
This includes:
Hiring and training delivery drivers
Creating and optimizing delivery routes
Monitoring routes and providing real-time delivery updates
Collecting proof of delivery
Giving your delivery drivers the tools they need to succeed
If you're ready to see how Circuit can help you give affordable and quick delivery services, start your free trial today.
A quick note: For this article, we're focusing on small businesses and midsize businesses who want to add local delivery to increase sales and give good customer service. If you're looking to learn more about courier services, you can read our posts on the best courier management software and how to start a courier service.
1. Hire and train your delivery drivers
If you already have your staff/drivers and are looking on how to get your goods to your customers quickly, securely, and efficiently. skip ahead to the next section.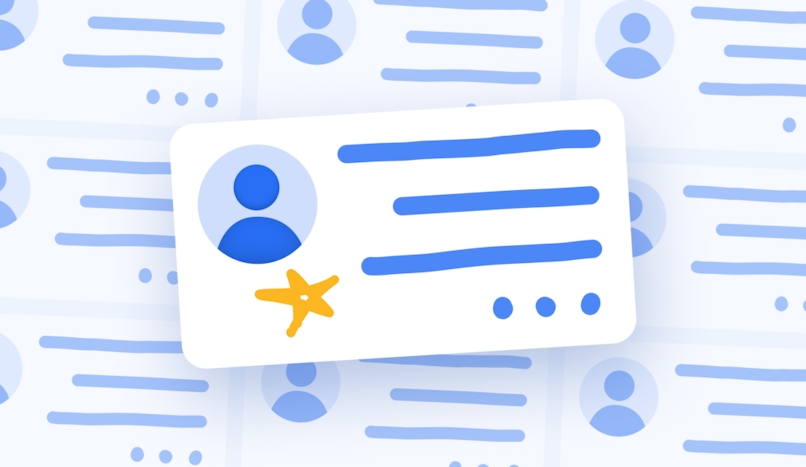 Your delivery drivers are critical to the success of your delivery business. Without quality delivery drivers who reflect the values of your business, you run the risk of late deliveries and damaged parcels. And, according to our survey, 38% of customers agreed that getting their package in good condition was the most important thing to them.
Whether your existing staff is going to start making deliveries or you're hiring new delivery drivers from job sites like Indeed.com, it's important that you properly train your drivers to act and think like a professional courier.
(A quick head's up: We aren't going to give a full breakdown on hiring delivery drivers in this article, because there's a lot to discuss. But if you're at the hiring stage of growing your delivery business, you can read our article on how to hire delivery drivers, where we cover how to write and post job ads and more.)
To help explain what sets a professional driver apart from a regular driver, we interviewed Lisa Davis-Isaacs, a delivery manager at Hermes. She gave us a checklist that businesses can use to set up their new drivers for success.
Lisa broke delivery driver training down into four broad categories:
Customer service training
Software training
Process and professionalism training
Health and safety training
Out of those four categories, Lisa said she spends the most time training new drivers on #3 — process and professionalism.
"Training new hires to act and think like professional couriers is how I spend most of my time with trainees," Lisa says. "Professional drivers don't drive like everyone else. They don't just get in the car and follow the GPS until they arrive at the destination. There's much more to it than that."
And in the world of delivery, even the smallest mistakes can be costly. Delivery drivers are often making dozens (perhaps even a hundred or more) of stops a day.
Let's say your new hire isn't the best at navigating residential neighborhoods (where most of your customer orders go) and so he's added an average of two minutes to each stop.
Two minutes may not seem like a lot, but if that driver is making 100 stops a day that means they're now spending an extra three hours on completing their route. That means increased labor costs and fuel costs. Plus, your customer now has to wait longer for their order.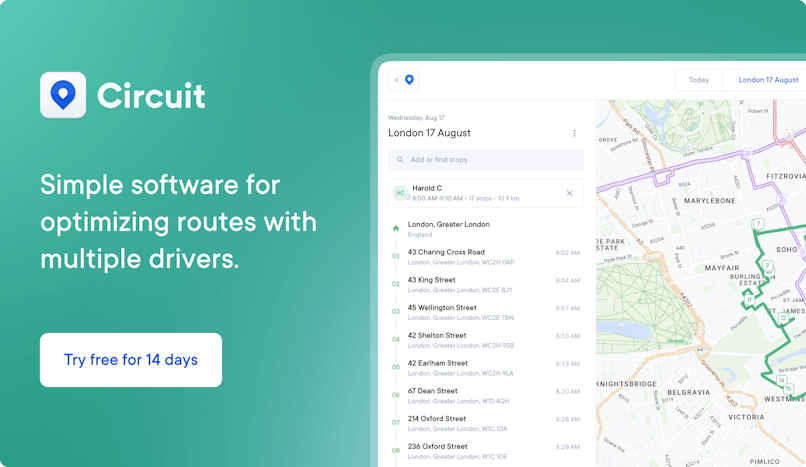 If you'd like to learn more about how you can use Lisa's tips and tricks to improve your drivers' speed and efficiency, you can read the interview we had with her. You can also keep reading to see how giving your drivers the right tools — including a route optimized for speed — goes a long way in improving their performance and your customers' satisfaction.
2. Create and optimize your delivery routes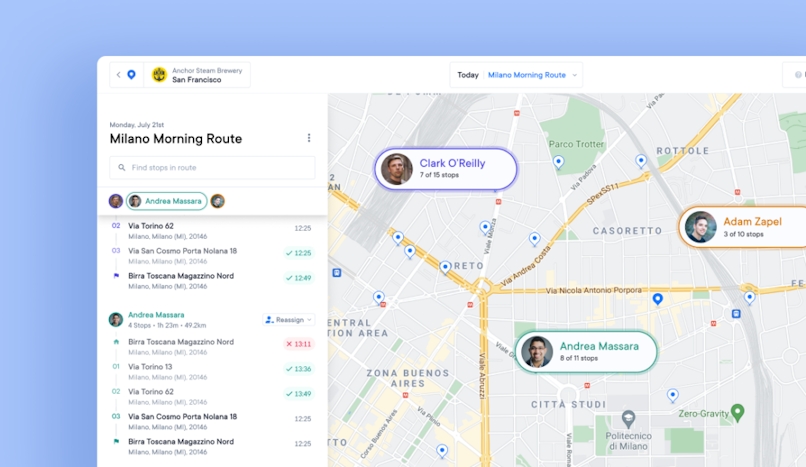 The cornerstone of a successful delivery business is the route. Without a route optimized for speed and efficiency, two things will occur:
1. You'll spend more money on each delivery than necessary, which affects your margins.
The longer your driver spends on the road, the higher your labor and fuel costs. Plus, the greater the wear and tear put on a company vehicle.
2. Your customers will be unsatisfied with your delivery service.
40.8% of customers we surveyed agreed that getting their delivery on time was the most important thing to them. And a bad route plan means late deliveries.
That's why we made route optimization the cornerstone of Circuit for Teams.
You can add addresses to Circuit in two ways: manually on our web app or mobile app, or by uploading a spreadsheet list. Once your addresses are added, you can customize your route as you need. This means setting priority stops and time windows for different deliveries.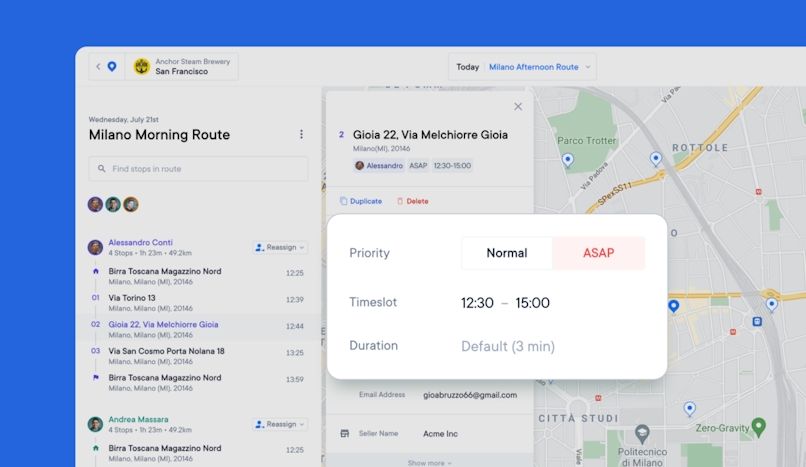 A priority stop is when you want to set a specific stop as top priority. This way, our software knows to make sure your driver hits that stop first.
A time window is when a delivery needs to happen within a specific timeframe. This is a big win for companies who are delivering to businesses that may have set hours. By using our time windows feature, you can make sure all your deliveries happen during normal business hours.
After you've customized your route, you just need to let our software optimize it for speed.
Our algorithm does this by factoring in several variables, including distance, speed, and traffic patterns. On average, our route optimization software saves companies at least an hour a day in time spent planning and executing their deliveries.
Our route optimization software — in addition to being quick — is also accurate. This is of course critical for giving a great delivery experience.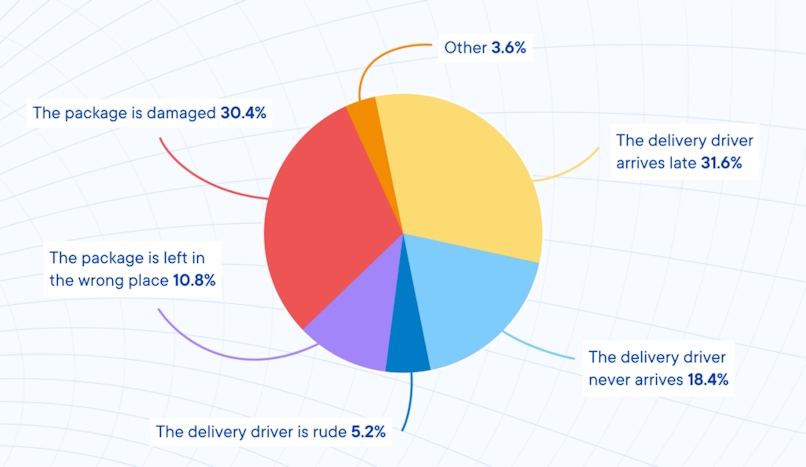 Just over 30% of customers we surveyed agreed a delivery driver running late ruins their delivery experience. It's easy to see why. No one likes waiting for a package that doesn't come until an hour or two after the estimated time of arrival. No one likes wasting time.
An optimized route goes a long way in making sure your customer gets their goods on time.
But we know unexpected changes happen — and so do customers. What matters more is that those changes are communicated to your customer. This is what we cover next.
3. Monitor the routes in progress and send out delivery updates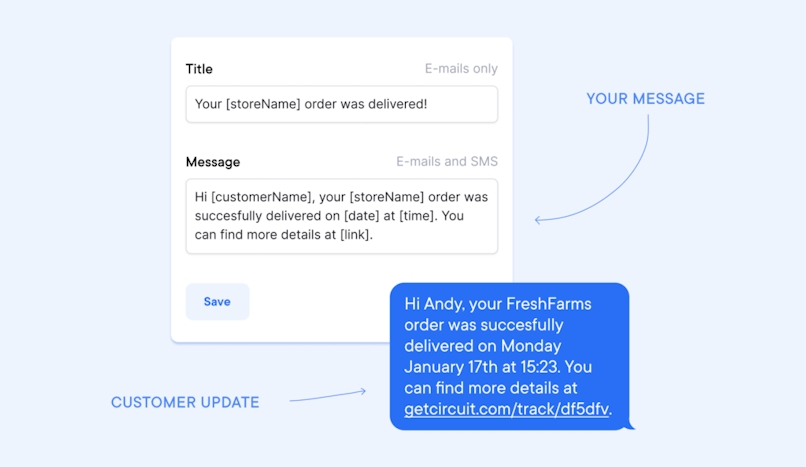 After you've optimized your routes and assigned them to your delivery drivers, it's time to monitor the routes that are in progress. You can do this on the Circuit web app, which gives you near real-time updates on where your drivers are in the context of their route.
This means our route monitoring feature just doesn't tell you the location of your driver, but also which stop they've just completed, where they're going next, plus an updated ETA.
This is for when customers call to ask about the status of their order. But you can also use Circuit to send out automatic delivery updates to your customers by SMS, email, or both. (Note: you can now customize these messages as you need.)
Your customers get an alert when your driver starts the route, giving them an estimated time of arrival (ETA) based on the optimized route. And they're also given a link to a dashboard that's updated throughout the day that tells them how long until their delivery arrives.
Plus, as your driver gets close to completing their stop, your customer receives a final update with a new ETA. This sets the expectation. No more ruined delivery experiences.
4. Collect proof of delivery
You'll want a way of confirming that your customer's goods were delivered on time and at the right location. That's where proof of delivery comes in. Proof of delivery (POD) gives everyone — drivers, managers, and customers — peace of mind about the delivery.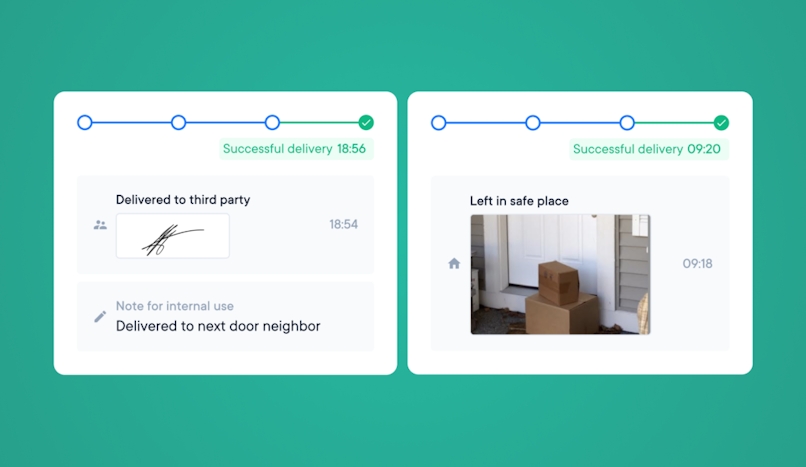 When you use Circuit, you can collect POD in two ways.
1. Photographic capture
Most of us are familiar with this method. It's what Amazon delivery drivers often do when they drop off your orders outside your door. And when you use Circuit for your deliveries, you can use the same feature.
Your driver can snap a photo with their smartphone of where they left the package, and load it into their Circuit mobile app. A copy of the POD gets sent to the customer's email, and is also available for future reference in your account.
2. Customer signature
Your driver can collect a customer's signature on their smartphone. The signature is stored, and a copy is sent to the customer's email.
5. Give your drivers the tools they need to succeed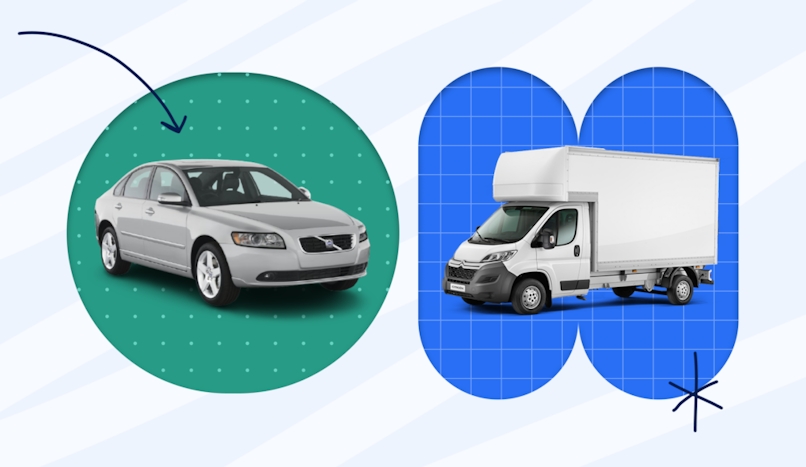 To help your delivery drivers be the best courier they can be, you want to give them the right tools to succeed. You can do this by simplifying their job, and letting them focus on making their deliveries quickly, professionally, and in a customer-friendly manner.
You may need to think about:
Which type of vehicle do they need? Can they use their own car?
Which devices (hardware) do they need to do their job?
Which software and apps can help them do their job?
For example, OK! Kombucha started out as a beverage wholesaler, but they switched to a direct-to-consumer model overnight. Initially, the two business owners were making all of their customers' deliveries. But as their order list grew, they needed to hire more drivers.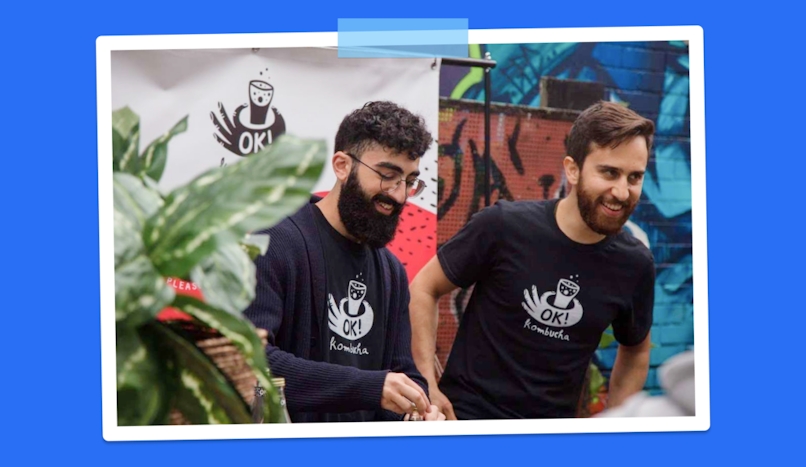 At the time, the owners also knew they didn't have a system in place that would make it easy to train new recruits up to their standards.
Before OK! Kombucha started using Circuit, it took them about 7 minutes to complete a delivery (from the moment they parked at their customer's address to the moment they dropped the package off and left). This is because they were using multiple apps to complete a delivery — Google Maps, Shopify (to get the customer information), and text messages and WhatsApp to send out delivery confirmation.
When they started using Circuit, OK! Kombucha was able to reduce their average time per stop down to 2 minutes. And by saving 5 minutes on every stop, they ended up saving 12.5 hours a week in labor costs. But they also developed a trainable system that made them feel comfortable in hiring delivery drivers and growing their business.
When you use Circuit to manage your delivery drivers, your drivers get access to a user-friendly mobile app. The app works with both iOS and Android devices, and with all popular navigation apps like Google Maps and Waze. This means your drivers can use their own smartphones, without you having to buy any special hardware.
And all your driver has to do is download the Circuit driver app onto their phone, download the list of addresses you've prepared for them, and click "Start Route." And when they've completed their stop, they just click "End Stop" and Circuit will direct them to the next one.
Next steps: Delivering goods to your customers with circuit
Delivering goods directly to your customers makes good business sense. We're living in the world of Amazon Prime, FedEx, and next-day delivery. Customers' needs have greatly changed over the years — now customers want the convenience of getting their goods delivered directly to their front door.
But you need to make sure you can handle the delivery of goods while providing excellent customer satisfaction without hurting your bottom line.
Using Circuit to manage your company's deliveries is easy — and it's low cost. You will be able to meet (and exceed) customer expectations. This means:
Fast deliveries
Accurate delivery times
Real-time updates in any delays
Proof that deliveries were made
If you're ready to see how easy it is to make great deliveries with Circuit, start your free trial today.