7 minute read
Third-Party Delivery Services vs. Creating an In-House Delivery Team
If you sell perishable goods, it's hard to find a reliable and affordable delivery service. The alternative, an in-house team, is easier to build than you'd think.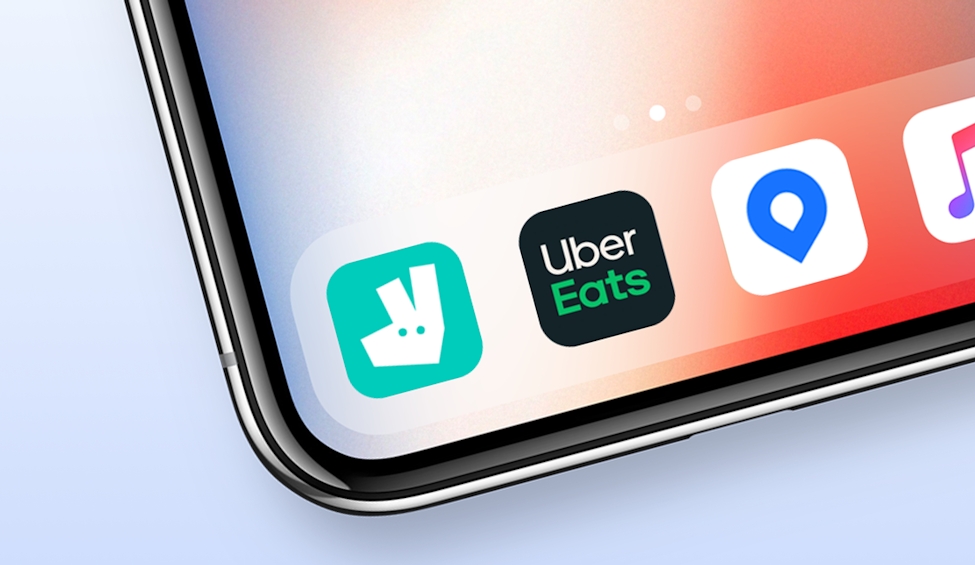 Plenty of businesses — and especially restaurants and sellers of perishable goods — have adapted to the challenges of running a company during the COVID-19 pandemic by offering local delivery to their customers. Some of these businesses are seeing such a positive impact on their overall sales that, even as the world loosens stay-at-home orders, they still intend to offer delivery going forward.
The status quo previously was to use third-party delivery services, such as on-demand delivery platforms like UberEats or Grubhub, or same-day/next-day courier services (if you're not focused on delivering a hot meal).
But while third-party delivery services handle delivery for you, there's been some significant pushback from small business owners due to:
High costs that cut into profit margins.
This is particularly true for on-demand platforms that specialize in food delivery. For example, a barbecue restaurant in California reported that using Grubhub to deliver food orders costs them about 30% of all their sales.
And that isn't the only financial loss — restaurant's servers and chefs reported less income because tips were going to the delivery drivers, not the restaurant staff.
A lack of quality control.
When you outsource delivery to third-party services, that driver is now the face of your company. You lose control over this part of the customer experience — from how the package is handled en route to how it's finally presented to the customer.
There is an alternative to using a third-party delivery company: creating an in-house delivery team.
However, creating a delivery team means you're managing delivery drivers, handling route optimization, collecting proof of delivery, and overall creating an entire delivery system. You're likely saving money, but if you're not careful, you'll end up spending so much time managing deliveries that the financial savings may not be worth it.
That's where Circuit comes in. We built our service to help delivery drivers optimize their routes so they can get their stops finished as quickly as possible. Since then, we've worked with hundreds of small businesses and expanded into a full-service delivery planning solution that helps local businesses quickly set up and manage their delivery teams.
Our focus isn't necessarily on replacing your on-demand delivery service (which requires less delivery planning on the back-end) but on allowing small businesses to plan multi-stop routes, monitor routes in progress, send customers ETA updates, and capture proof of delivery.
In this post, we discuss the different types of third-party delivery services (from on-demand to same-day/next-day). Plus, we're going to talk about when it's a good idea to create your own in-house delivery team (and how to get that process started).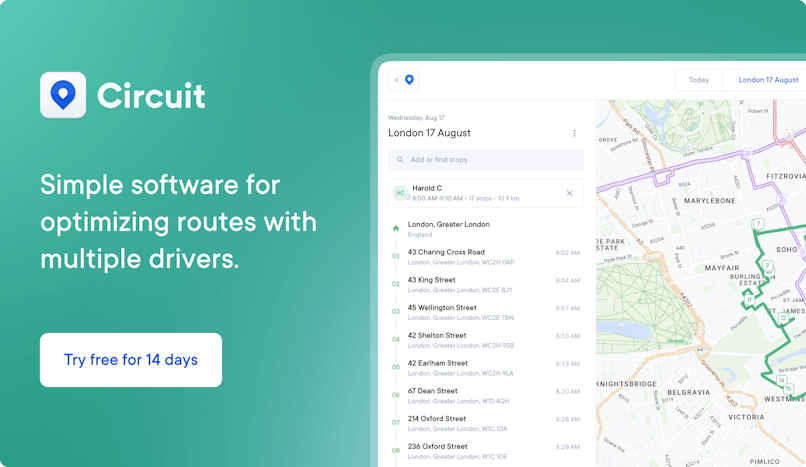 When it's best to use third-party delivery services
There are two main kinds of third-party delivery services: on-demand delivery and same-day/next-day delivery.
Let's go over the pros and cons of each.
On-demand delivery services
On-demand delivery services are extremely popular when it comes to ordering food to your home. Many customers already have an on-demand food delivery app (if not more than one) on their phone, usually one of the major players (such as Grubhub, Postmates, UberEats, or DoorDash).
Their widespread use is part of the appeal. Customers log in to the app and can scroll through a list of businesses nearby that offer delivery. A nice perk about this arrangement is this gives local restaurants more exposure, helping them reach new customers.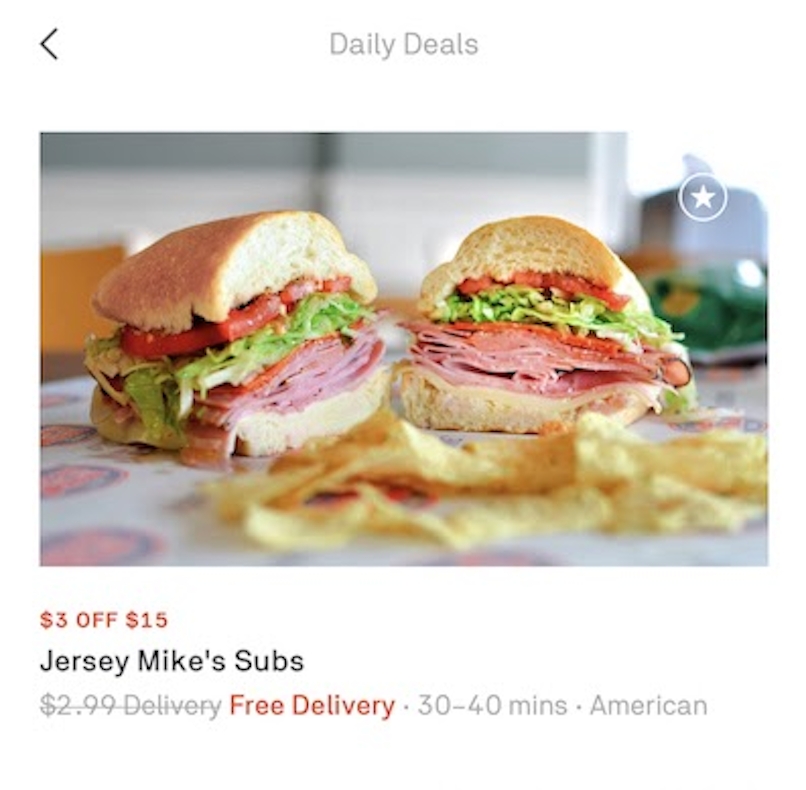 However, as we talked about at the beginning of this post, on-demand delivery services are expensive for businesses, with high service fees that vary but are reported to average around 20-30% of sales. And since we're talking about the restaurant business, margins already aren't very high, to begin with. This may not be a pressing issue for larger restaurant chains, but it's a legitimate concern for local businesses.
Nevertheless, there are some good reasons to use an on-demand, third-party delivery service.
If you're just starting to add local delivery services to your business.
It might be prudent to try a few months with a third-party, on-demand delivery service to see if the demand from your customers is there like you think it'll be before investing in building a fully-trained, in-house delivery team.
It'll cost more for a while, but this way, you can gauge how big of a part delivery will be for your business. Then you can crunch numbers and see whether or not you'd save money by hiring a driver on your own.
You don't have the demand for an in-house delivery team.
Maybe your demand for a food delivery service is low because most of your customers dine in or order their meals for takeout. In that case, it doesn't make sense to create an in-house delivery system (from hiring delivery drivers to creating an ordering system).
Same-day/next-day delivery services
Next-day courier services are mainly positioned toward helping companies who aren't selling perishable goods. They work better for retail locations or pharmacies. They're also the most budget-friendly option because there's a wide variety of features from courier to courier, such as whether or not they offer route monitoring, proof of delivery, or shipping tracking for your customers. Plus, by not having to deliver on-demand, these courier companies can scale up operations and reduce their own costs, passing the savings on to you.
But even if same-day/next-day delivery works for you, there are a few other concerns to consider.
You're still outsourcing quality control to a third-party service
You may not be saving as much money as you think, especially when you start to refine your delivery process and look at adding on features such as order tracking and proof of delivery.
For example, we interviewed a café owner in Sydney who started delivering fresh cookie dough to his customers as a way to keep the business profitable during the city's stay-at-home ordinance. He and his partner quickly abandoned outside delivery teams in favor of building their own in-house team because it gave them full control over the customer experience.
On-demand delivery services such as UberEats would have potentially worked for this company, but the cost would have been much higher. Instead, they found it was easier (and more viable) to use their own staff to make deliveries.
When it's best to use an in-house delivery team
If you sell perishable goods and want to offer delivery to your customers without giving away 20-30% of sales to on-demand delivery services, building an in-house delivery team might be the right choice for you.
Building an in-house delivery team is cost-effective, gives you more quality control over how items are delivered, and allows you to be flexible (handling both on-demand deliveries and same-day/next-day deliveries).
Plus, having your own drivers means your customers are still interacting with your business. They interact with your business on your website, and then they interact with your business through your drivers. If a customer has a question, they're talking to someone who knows more about your products than a third-party delivery driver.
How Circuit can help you build your own in-house delivery team
As we mentioned at the beginning, setting up a delivery team in-house comes with its own set of obstacles:
What's the best way to deliver goods to your customer?
Does your customer need to sign for the delivery?
Will your customers call you for updates on their order?
What happens if a customer wants to cancel their order?
At Circuit, we provide delivery route planning solutions to help your business overcome these obstacles, so you can deliver your goods to your customer without having to pay the high fees associated with on-demand delivery.
Route optimization
Route optimization is getting your drivers to make their stops as quickly as possible. We do this by running the routes through an algorithm that factors in the distance, time, and other variables to produce the most efficient route.
There are two ways to load routes into Circuit: manually or through a CSV or Excel file. If you're running a restaurant and are handling orders as they come in, you're likely not using a CSV file to upload dozens of routes at a time.
Instead, you'll use manual entry. Circuit makes this easy and efficient by using the same autocomplete technology that Google uses when you're running a search inquiry.
Here's how that looks in practice:
Your driver collects however many orders are up (there's no limit to how many stops your driver can add per trip to Circuit).
Your driver then enters the addresses into the app. Because of the autocomplete technology, this is a simple and quick process that takes seconds, not minutes.
Your driver uses Circuit to optimize the route at a click of a button. Now the driver can deliver the stops in the most efficient way possible.
Then your driver uses their preferred navigation system (such as Google Maps or Waze) to get to where they're going. If an issue occurs (such as a detour or a customer cancels an order), the driver can use the Circuit app to remove a stop and re-optimize the route.
If you're planning a day's worth of stops at once, using the CSV upload is much quicker.
Route monitoring
When your customers use an on-demand delivery app, they can log in and check the status of the order. With Circuit, you can offer this same service.
First, you, the business owner, can see your driver's progress within the context of the route. This helps you in case a customer calls your restaurant directly to inquire about their order's estimated time of arrival (ETA).
Second, you can also set it up so your customer gets notifications when their order has shipped out and is on the way.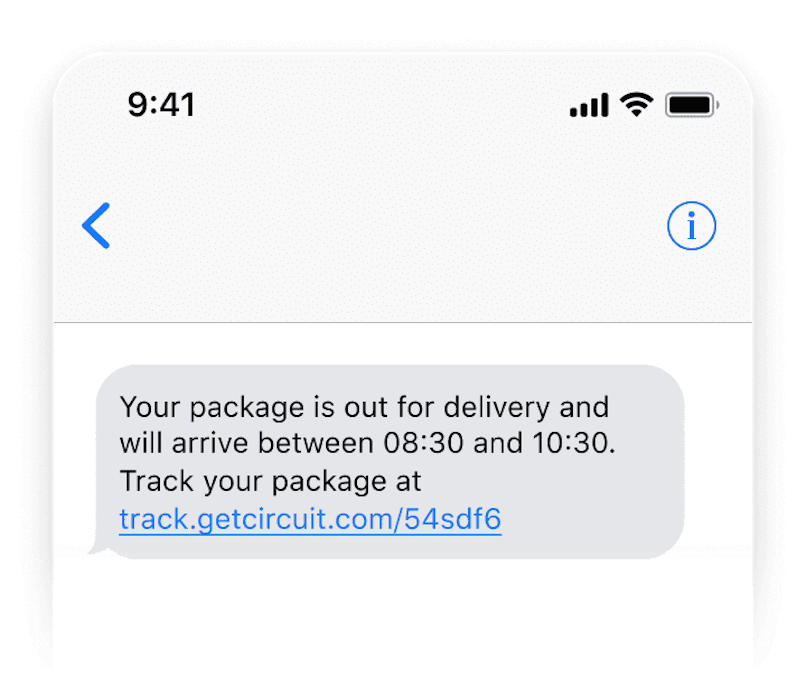 Proof of delivery
Depending on what you're delivering, proof of delivery may be required. With Circuit, your driver can use the Circuit mobile app to collect your customer's signature.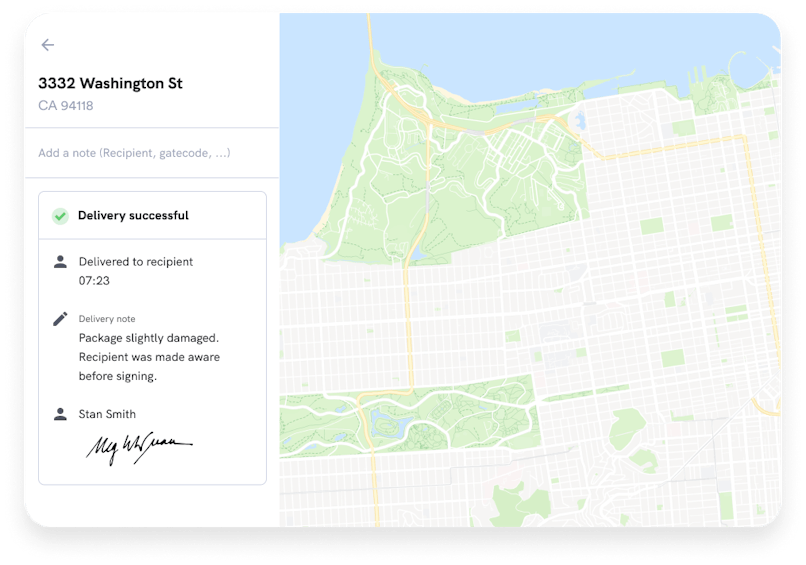 If you're delivering something that needs to be left on the patio or in a discreet location, your driver can take a photo and upload it into the Circuit app.
Final thoughts
Whether you choose to use a third-party delivery service or build your own delivery team will depend on a few key factors, such as the size of your business, the kind of products you sell, and the number of deliveries made in a day.
The main benefits of using a third-party delivery platform for on-demand delivery are speed and the fact that you don't have to manage it. However, the trade-off is steep costs that make the delivery aspect of your business significantly less profitable.
The main benefit of building an in-house delivery team is that it's more sustainable for your bottom line and that you have more control over the delivery aspect of your business.
If you're looking for a simple and cost-effective way to build an in-house delivery team, sign up for a free trial of Circuit.