8 minute read
Delivery Service Software: The Best Tools for Restaurants and Retailers to Manage Deliveries
In this guide, we compare different types of delivery service software for restaurants, cafés, and retailers. Learn how SMEs can make more deliveries efficiently.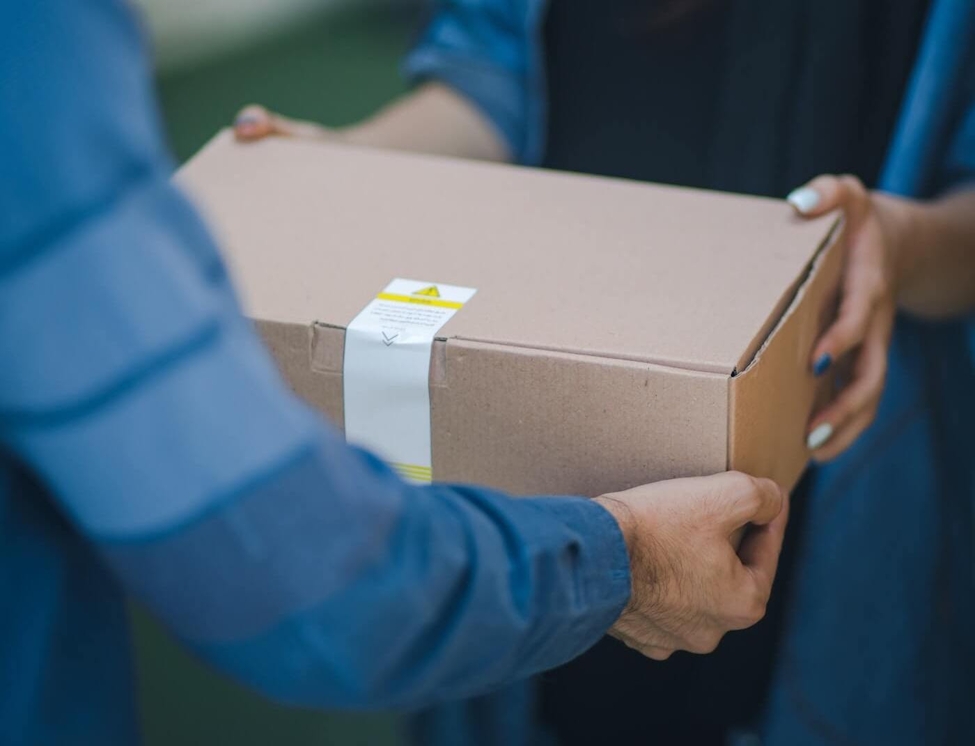 From the beginning, Circuit has been designed for delivery teams. And that's why we've focused on the things that dispatchers and drivers love to use, beyond great route planning and optimization — things like route monitoring (driver tracking), proof-of-delivery capture, and automatic recipient updates.
As we did more research with restaurants, retailers, and other small businesses doing local deliveries, we realized that these are features they love, too. But until now, they've been hidden away in enterprise-level fleet management systems and courier solutions — which were, of course, overkill.
In this guide, we'll shine a light on how Circuit makes these features easily available and usable for SMEs.
We'll also compare a few alternative options, such as third-party food delivery services and other route optimization apps. Naturally, we're biased here. But we're working hard to build a delivery solution that makes life easier for businesses in all walks of life — so we hope you'll give us a shot at impressing you.
Food Delivery Software for Restaurants & Cafés
Restaurants and cafés can choose between running their own delivery service, or relying on third-party delivery services. Here's a look at the pros and cons of each, and how Circuit helps with the latter.
Outsourced Third-Party Food Delivery Services: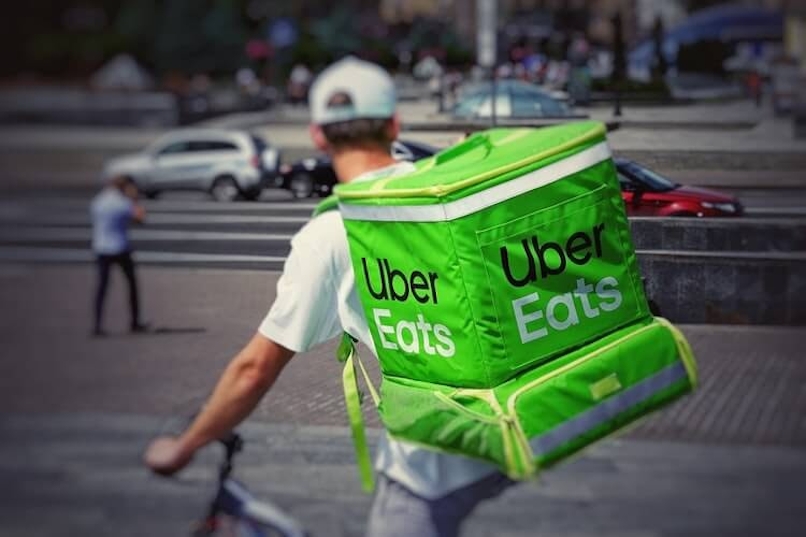 Lots of restaurants and cafés choose third-party delivery services, because they remove the hassle of hiring drivers and running your own delivery operation. Each service uses its own software, and you can increase the exposure of your restaurant by getting it featured on their consumer-side ordering platform.
So, there are advantages to using third-party delivery services. But unfortunately, there are also some potential downsides to consider, based mainly around costs and managing customer satisfaction:
They will cut into your margins with high commission fees (30-40%)
The costs may be higher for the customer, due to delivery fees and raised prices to cover margins
You lose control of the people and processes involved in your food's delivery
You lose your direct communication and contact with customers
The most popular third-party delivery services include Uber Eats, DoorDash, Deliveroo, Postmates, Takeaway.com, and Grubhub. In truth, there's little to choose from between them because they all take somewhere between 30-40% commission, and all use freelance drivers (or riders) to drop-off deliveries. And it also depends on which online ordering platform is available and most popular in your area.
You have to weigh whether smaller margins, higher costs, and a lack of control over deliveries is worth the added marketing exposure, or whether setting up your own delivery service is a better option.
In-House Food Deliveries: How Circuit Helps as a Delivery Management Software
If you do choose to run your own restaurant delivery team, Circuit will help your drivers work really efficiently. Optimizing routes is easy — either the dispatching restaurant manager enters the delivery list into Circuit, or the drivers add the addresses of their orders into their own Android or iOS mobile app.
The algorithm automatically calculates the fastest way to complete the stops — factoring in time, distance, traffic, and custom variables like a priority order. These orders can be picked up and entered into a route as they come in, or uploaded as a CSV beforehand if the delivery list is already confirmed.
And for the staff back at kitchen HQ, they're able to update lists in real-time and monitor all the drivers along their route — so they can provide an accurate ETA to hungry (or hangry) customers. You can also set up automatic customer notifications, so people know when their food is on the way.
Take restaurant Sanjhi Rasoi, for example.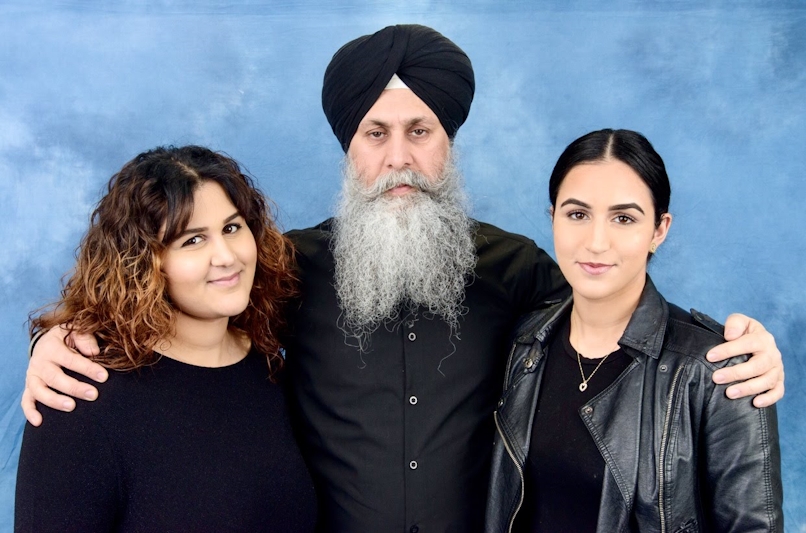 When Sagar Dhaliwal started selling excess meals to college students, he had no idea that his restaurant, Sanjhi Rasoi, would grow to deliver 1,000 meals per day through its tiffin subscription service. But he quickly had to figure out how to manage a team of 4-5 delivery drivers — and this ended up costing him hours every morning planning routes. And as orders grew, more were being lost, misplaced, or missed.
With Circuit's automated route planning, Sagar could quickly split the delivery list between drivers, and cut hours off his morning doing back office admin. Drivers can now complete more deliveries in a day, and Sagar can do the job of three people. All in all, Circuit has saved him $3,500 per month in extra salaries.
And with drivers now being able to capture proof-of-delivery photos from their own driver app, there are now zero redeliveries to make each day — because customers can't claim their food never arrived. This means the restaurant isn't disrupted by ad-hoc meal preparation or extra ingredient costs, and Sagar doesn't need to pay drivers twice for making the same delivery.
If you run a restaurant and want to find a better way to manage drivers and deliveries, sign up for a free trial of Circuit. You'll get access to our full suite of features — route planning and delivery tracking, real-time delivery updates and ETAs — and proof-of-delivery capture.
Delivery Service Software for Retailers & Small Businesses
In the wake of the COVID-19 lockdowns, many retailers repositioned themselves to offer a delivery service because their regular customers couldn't get to their stores. This has meant a steep learning curve for a lot of businesses, as the complexity of managing scaled-up delivery logistics becomes clear.
One of the biggest challenges is to plan routes efficiently, to ensure that drivers are delivering packages to the right people in the right order. When optimizing routes, it's common for retailers to first try Google Maps. But while you can group a maximum of 10 stops together, there's no algorithm to find the best route — so you need to manually figure this out beforehand and enter the stops in the right order.
Instead, retailers are now turning to delivery service software to help manage their delivery processes.
How Circuit Helps Retailers and Small Businesses Manage Local Deliveries
Route optimization is one thing that retailers look for in a delivery service software solution, but there are other features that make life much easier — such as real-time route monitoring, automated recipient updates, driver ETAs, and proof-of-delivery.
These features have traditionally been limited to the heavy-duty fleet management systems, but Circuit has made all of them available to everyday retailers and merchants.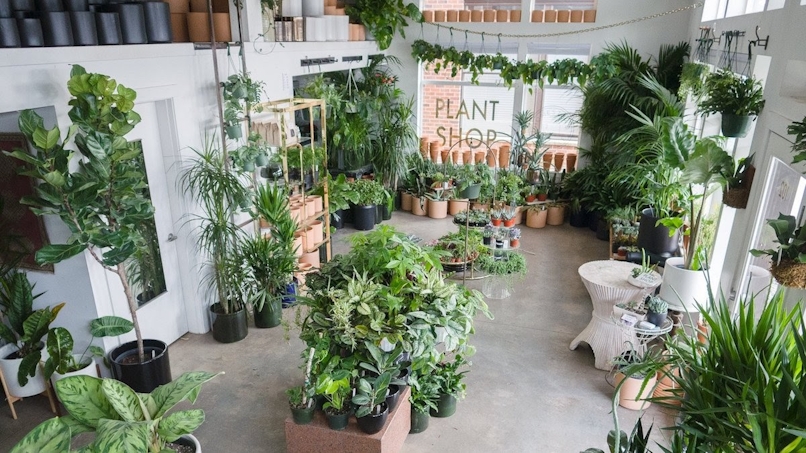 For example, Seattle's Plant Shop handled a sudden 566% increase in weekly deliveries with Circuit. Our route optimization algorithm has saved co-owner, Ryan, 5 hours per week — and being able to monitor driver locations along their route means he can give customers accurate ETAs for their deliveries.
And the founders of Argentinian health food company, Coco Market, save more than 15 hours per week — even as their eCommerce sales have tripled. With Circuit's help, they were able to cut 3 hours off their drivers day, and complete significantly more deliveries in the same amount of time.
Each of these businesses were able to get proof-of-delivery, and split deliveries easily between drivers without having to work out the best routes.
If you're a retailer or small business needing route planning, unlimited stops, route monitoring, real-time tracking of driver ETAs, and proof-of-delivery capture, sign up for a free trial of Circuit.
Two Free Alternatives for Retailers and Small Businesses
The Shopify Local Delivery App:
The Shopify Local Delivery App is a mobile app, released by Shopify on their app store to their eCommerce store users. It is primarily a route planning tool, helping Shopify merchants to better manage deliveries for customers who choose the local delivery shipping option at checkout.
The main benefits of this app are that it is native to Shopify, and that it's free to use for Shopify store owners. It allows merchants to enter a list of addresses in the back-end, and optimize the delivery route based on that list. The merchant (i.e. the dispatcher) can share the optimized list with drivers, who can then mark off the stops in the app — or on a print-out — as they go through their day's work.
The main drawbacks of the Shopify Local Delivery App are that it doesn't make it easy to manage multiple drivers because you can't automatically split delivery lists. It also allows a maximum of 100 stops in one go, and doesn't support proof-of delivery. And while it does update the recipient when their order is out for delivery, there are no detailed ETAs — and it doesn't facilitate driver tracking.
Another downside is that in order to use the Shopify Delivery App, the end customer needs to have selected 'Local Delivery' at the checkout, which can only be done if they pay using Shop Pay (Shopify's payment system). So, if you accept multiple forms of payment for your store, this could be a problem.
RouteXL:
RouteXL is a route optimization software, and it's free to use for businesses who are planning 20 or fewer stops. The paid plans include RouteXL 100, which allows up to 100 stops, and RouteXL 200, giving you a maximum of 200 stops. The main difference between subscription plans is the number of stops.
With RouteXL, you can import a list of addresses from your computer, and the algorithm will sort them into the order that's most efficient. You can then share access to your saved list with drivers, and get them to use the mobile RouteXL website, or they can download the route and use their favorite map app. Alternatively, you can print off the list of delivery stops and give the paper sheet to your drivers.
So, RouteXL is a solid choice for simple route optimization, but it doesn't offer much to retailers beyond this. As we note in our comparison between Circuit and RouteXL, just like the Shopify Local Delivery App, you can't do real-time delivery tracking or update customers — and it doesn't facilitate proof-of-delivery.
What Do You Need from Delivery Service Software?
Often, route optimization is what small businesses most acutely need when looking to streamline their deliveries. Manually planning routes and managing multiple drivers is a quick way to add many hours to your daily admin.
So, firstly, being able to enter a list of addresses and automatically calculate the most efficient route (for multiple drivers around your customized priorities) is a key role of delivery software.
At the same time, many restaurants and retailers need more than simple route optimization: they want to track drivers in the context of their route, update routes on-the-go, communicate with customers in delivery notes, and capture proof-of-delivery. With Circuit, you can easily do all of these things.
If you run a small business and need better delivery management with route planning, route monitoring, real-time updates on driver ETAs, and proof-of-delivery, sign up for a free trial of Circuit.