10 minute read
A Guide to Retail Fulfillment
Learn how to improve your order fulfillment process with tips to streamline your supply chain, meet customer expectations, and optimize retail fulfillment.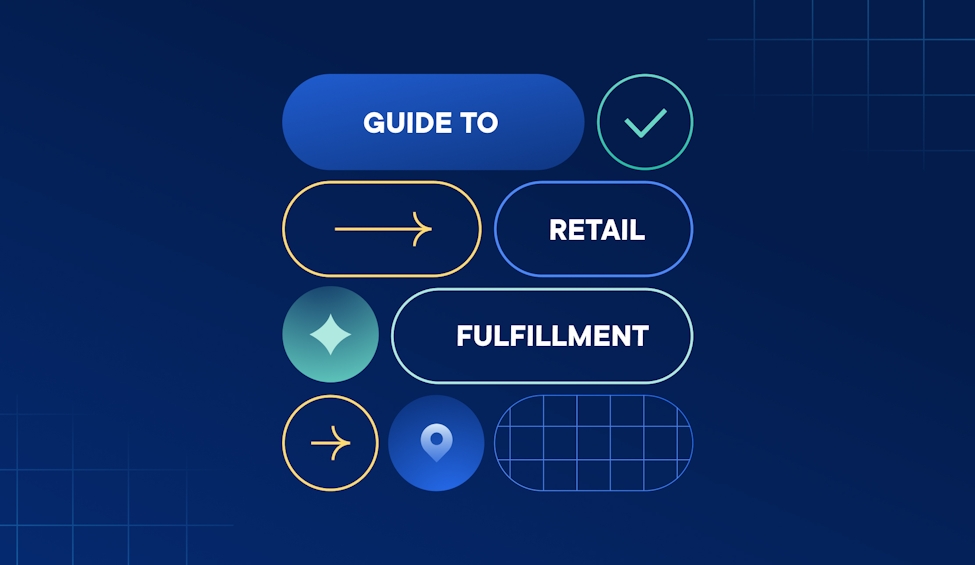 Kick your retail fulfillment into high gear by making the final step — last-mile delivery — faster and more efficient with Circuit for Teams.
In 2020, eCommerce sales increased by 43 percent. This is around a $244 billion increase over the previous year.
We needed our stuff and couldn't get it at the local corner store — so we used the internet.
Businesses shifted their focus to online retail as brick-and-mortar locations temporarily shut down. Others scrambled to set up online stores to keep their business afloat.
Now, eCommerce is booming and customers are spoiled with on-demand delivery. They have high expectations.
In 2021, 36 percent of online Amazon shoppers enjoyed same-day delivery.
ECommerce growth means more orders than ever before, and customers' high expectations have a lot of businesses feeling the heat.
If you don't have a solid way to fulfill all your orders on time, you've got a problem.
In fact, 66 percent of Americans say they would stop ordering from a company following a late delivery.
That's lost business and lost revenue for you.
When late deliveries do happen, 51 percent of Americans say they blame the company.
Late, missed, or mixed-up deliveries make your business look bad and lose customers.
So, how can you keep up with the pace without letting customers down? The answer lies in retail fulfillment.
I'll tell you everything you need to know about the retail fulfillment process, explain how it affects your business, and offer tips for improving your fulfillment strategy.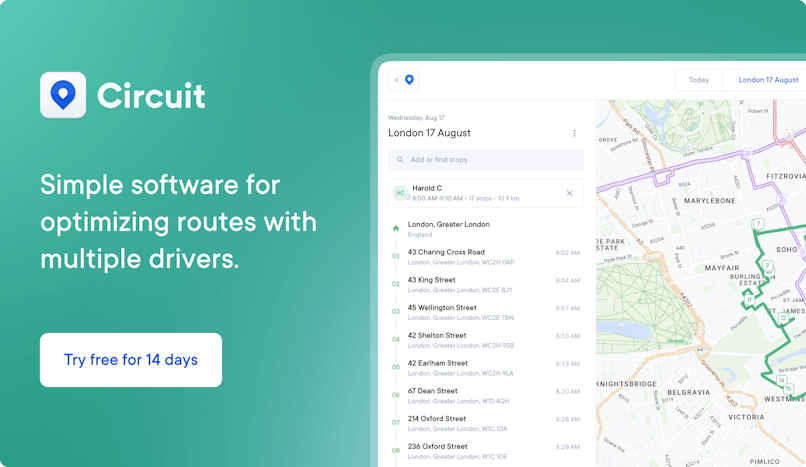 What is retail fulfillment?
Retail fulfillment (or order fulfillment) is the process of receiving orders, processing them, and getting them to customers as quickly and accurately as possible.
The order fulfillment process involves:
Receiving products from your suppliers
Stocking shelves and organizing warehouse inventory
Picking items from available inventory
Fulfilling orders by packing boxes and adding shipping labels
Managing carrier pickup, taking orders to the post office, or managing in-house last-mile delivery
Handling any returns that come back
We'll explore each of these steps more in-depth in the next section.
But before we get to that, let's discuss some ways your business can handle the order fulfillment process and different fulfillment options:
Direct-to-consumer (DTC) businesses use a model that involves shipping straight from the company's warehouse to customers.
A business-to-consumer (B2C) model may involve the business working with a wholesaler, other retailers, or a third-party logistics (3PL) fulfillment provider to take care of orders and send them to customers.
A 3PL is a type of logistics provider that manages a business's entire supply chain. This means your business can outsource inventory management, customer orders, and fulfillment services to the 3PL.
These types of services can be incredibly helpful for businesses, particularly those that are just starting to grow and don't have the resources to hire staff or manage the process in-house.
Whether you're handling the entire fulfillment process in-house or outsourcing to a 3PL for supply chain management, understanding how each step works is vital for a successful retail fulfillment experience.
If you're in the dark when it comes to these essential order fulfillment steps, you risk losing customers from late deliveries and missing out on potential sales.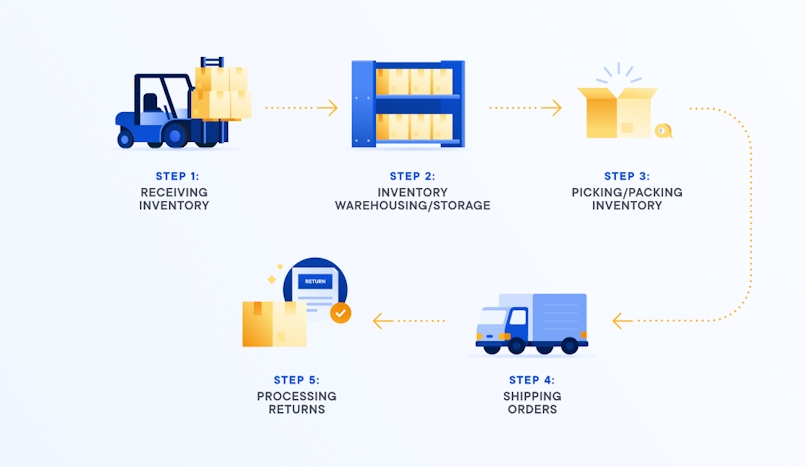 The retail fulfillment process explained
Let's explore each of the steps in the order fulfillment process to better understand how it works:
Step 1: Receiving inventory
The first step in the fulfillment process is receiving inventory from suppliers. 
This means checking each delivery and confirming you've received the correct items and quantities.
You'll want to compare your inventory order with the actual shipment you received, double-check for accurate stock-keeping unit (SKU) numbers (making sure you got the right products), count the number of items you received, and check for damage.
You paid for the inventory, so quality control is key.
It's important to check that you received everything you paid for and that it's undamaged. Damaged goods can hurt your profits and lead to customer returns.
Step 2: Inventory warehousing/storage
Now you must store and manage that inventory. This involves using a good storage and organization system to find and track everything.
Some things to consider include having:
When items arrive, scan and record each SKU number in your inventory management system using barcodes.
Then, send the items to the right storage location (such as a pallet, bin, or shelf) so they're easy to find.
It's just as important to track items when they leave your warehouse as it is when they arrive.
(Check out our best practices for warehouse slotting.) 
Be sure to reorder products as needed or set up an automatic replenishment system as stock levels change.
Missing this step means you risk running out of inventory and losing potential sales.
You'll also have to manage backorders if you sell out-of-stock items.
Step 3: Picking/packing inventory
Once an online order is placed, the next step is to pick and pack the items for shipment.
You want your orders to arrive safely and show up at the right place — so this is an essential step in your fulfillment operations.
When you receive orders, your business might use a retail electronic data interchange (EDI) for sharing documents like purchase orders and invoices electronically.
Use this data to select the right items from your inventory, pack them in the correct box or other packaging, and attach the right shipping label.
Packaging plays a big part in customer satisfaction. Make sure you're using the right materials to protect your items so they arrive in one piece.
Choose packing materials carefully because the heavier (and bigger) the package, the higher the shipping pricing.
Read our guide on shipping costs and estimates.
Step 4: Shipping orders
Your eCommerce orders are ready for shipping.
Shipping will look different depending on your business size and type (think back to the fulfillment models discussed above).
If you're running a small business from your home, for instance, you might handle shipments by dropping them off at the post office or scheduling a carrier pickup.
If you're using a 3PL to handle your eCommerce orders, they'll ship the packages for you with their preferred carrier.
Or maybe you're handling last-mile delivery from your retail store.
In this case, you might consider using route optimization software like Circuit for Teams. This software makes your delivery routes as efficient as possible, saving time, money, and labor.
Circuit for Teams can help you save up to 20 percent on your delivery costs and help with other aspects of your business, like payroll, real-time driver tracking, proof of delivery, and automatic delivery updates for your customers.
Step 5: Processing returns
It sucks, but returns happen. In fact, returns jumped to 16.6 percent in 2021. That's more than $761 billion in returned merchandise.
The following are some things you can do to reduce your return rate.
Have accurate product descriptions
Show better item images
Offer detailed size charts
Package items securely
Have a clear returns policy (check out our post on making the most of your returns policy)
Returns can still happen on occasion, and you need to be ready when they do.
This is where reverse logistics come into play.
Reverse logistics is when goods come back from the customer and work their way back to the distributor. It includes things like exchanges, returns, and even waste that needs to be disposed of, reused, or recycled.
When items arrive for returns, you need to check them to make sure the proper items were returned in the reported state.
The item needs to be inspected for damage and documented. You'll also need a policy for what to do with items afterward.
If it's an item that you can restock and resell, you'll need to log the return in your system and add it back to your stock levels.
If it's damaged or can't be resold, you'll need a process to dispose of it properly.
You also need to meet customer expectations based on your refund policy. This means offering the customer a refund or store credit and sending them a receipt.
Items like food, beverages, and perishables shouldn't be returned (and aren't worth the return shipping). Items like undergarments can't be resold due to hygiene standards.
How the retail fulfillment process affects your business
Good store fulfillment policies help your business by improving the customer experience, reducing returns, and increasing profits.
We discussed customer expectations and how not meeting them can lead to lost business.
We know proper packaging can help your items arrive in one piece, reducing returns and saving you money.
But what about your bottom line?
You have to keep up with order volume and customer demand, or you can't grow your business and make more money.
Having a streamlined fulfillment process is the key to scaling your retail business.
If your competition is ready to meet customer demand and you're not, you won't be able to compete.
Plus, shipping costs can eat into your profits if you don't use the right packaging.
You're also wasting valuable time if you can't locate the right inventory item to ship.
Further, you can run out of items and lose potential sales if you don't track inventory correctly and reorder stock when needed.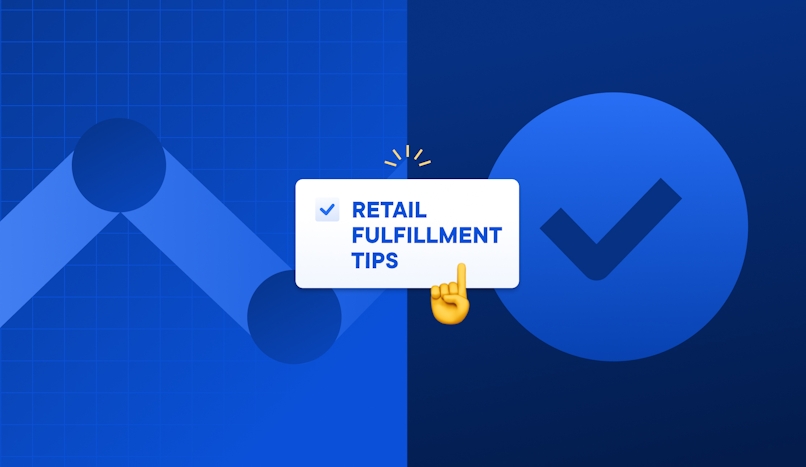 Tips to improve your retail fulfillment process
Ready to improve your retail order fulfillment? Here are my top tips for making your fulfillment process better:
Consider the fulfillment location 
Whether you're using a 3PL for fulfillment or handling it out of your own fulfillment center or warehouse, location can have a big impact on your efficiency and cost.
You want to weigh the cost of shipping from different locations, labor costs in different cities, and the cost of renting warehouse space.
You also need to consider how quickly you can get merchandise to customers from different locations.
You may want to choose a centrally located fulfillment center. If most of your customers are in one region, choose a location in the same region.
A well-placed, strategically located fulfillment center can be a great asset to your business. It can save you money on shipping and help meet your customer expectations with timely deliveries.
Look for processes to automate
Automation is a term for technology that doesn't really involve human input.
Automating processes — especially those that involve inventory control — can save you time and money because it lets the tech handle the bulk of the process.
An automated system can help you track inventory, manage stock levels, and receive notifications when it's time for replenishment.
Let's say your stock is getting low. You can automate a process to notify you of low stock or even automate a process that orders new inventory from your suppliers automatically — without you needing to take the time to process the order manually.
Some companies use automation in even more advanced ways: 
Robots for picking and placing products
Automated conveyor systems for moving products
Automatic guided vehicles (AGVs) for transporting and fetching products throughout the warehouse
Interested in learning more? Read our post on logistics industry trends and innovations. 
Improve communication with customers and vendors
Communication is key for any business, but it's especially important when it comes to eCommerce fulfillment.
A whopping 91 percent of consumers track their packages. If you don't communicate this information to them, they'll notice.
Make sure your customers are getting the information they need, such as tracking numbers and delivery updates.
You can automate many of these processes through your retail point-of-sale (POS) system.
For example, when a customer places an order, they should immediately receive an email confirmation with an order number. When the order ships, they should receive an email with a tracking number so they can get updates through the carrier.
You'll also want to make sure that your vendors give you accurate and timely information about their products and inventory levels.
Communicate with your vendors and set clear expectations about what you expect.
You might touch on things like timely deliveries, the best price on products, and quick resolutions for issues like damaged or low-quality goods.
You need to know when new shipments are arriving, when stock is unavailable for replenishment, and what your lead time (the time between the start and completion) is for restocking.
Gather data and adjust accordingly
Once your fulfillment system is in place, it's important to monitor several metrics and adjust accordingly.
Some things to track include order volume, shipping costs, inventory levels, and delivery times.
This data can help you determine where to improve efficiencies and identify areas where you can save money.
You should also keep an eye on customer feedback and reviews to identify any potential problems or issues that may arise with your fulfillment process.
Let's say your metrics show a product is consistently getting low reviews or being returned. You may need to look into why that's happening and consider removing this product from your inventory.
Hold your shipping partners accountable
Your shipping partners are your lifeblood. They must be reliable, efficient, and cost-effective.
With high order volume, it's easy for things to fall through the cracks. This could include missed or failed deliveries or delayed shipments.
It's important to hold your shipping partners accountable and make sure they're delivering the service promised.
If your website promises delivery in seven to ten days, you need to make sure your shipping partner is delivering in that time frame.
If your shipping partner is failing to deliver on time, reach out to them by phone or email and follow up to find a resolution.
If packages and products are damaged in transit, you need to follow up with the carriers for an insurance refund.
You also must determine who is responsible if your carrier loses packages.
This is why insuring your shipments can be so important, especially for high-value items.
If packages are lost or damaged, you might be able to file an insurance claim and recoup some of your losses.
Not following up on these issues can quickly add up to lost money and upset customers.
Reach your full potential through optimized retail fulfillment
Optimizing your retail fulfillment process is essential to the success of your business.
We discussed several ways to optimize your retail fulfillment, like automating processes where you can, making sure your inventory and shipping processes are on point, and even nailing down your reverse logistics processes to handle returns.
As eCommerce continues to grow, it's important to make sure your processes are scalable, flexible, and efficient. Otherwise, you might not be able to keep up with heightened demand.
You want happy customers, fast delivery times, and more revenue so you can grow your business.
By taking the time to get your fulfillment process right, you can reach your full potential and set yourself up for success.