15 minute read
5 Expert Tips for Improving Your Customer Order Management
You may think your customer order management is already efficient, but you can still improve it. Here are 5 expert tips to make your OMS better.
Trust is the biggest word in business. Fulfilling customer orders properly and efficiently is the key to building it.
After all, nothing scares new customers away like a disappointing delivery experience.
Customers need to feel that they can depend on you. That means delivering on your promises and giving them a service they are content with.
Satisfying orders as quickly and safely as possible is the key to making your customers happy and returning for more.
Without a clear delivery process, it's almost impossible to keep track of every customer order made. Risking late resolution and customer complaints.
So what is the best way to manage the delivery experience?
Enter customer order management — starting when you receive a customer's order and ending when you successfully deliver it.
In between are multiple steps to fulfilling that demand, from collecting the order information to checking inventory to promptly delivering the product. 
Each step of the customer order management process can go smoothly — or terribly — depending on your established processes.
In this article, I'll explain what order management is and tackle best practices. Then suggest the top order management software for the job today
If you're ready to get clarity on improving your order management process, let's begin.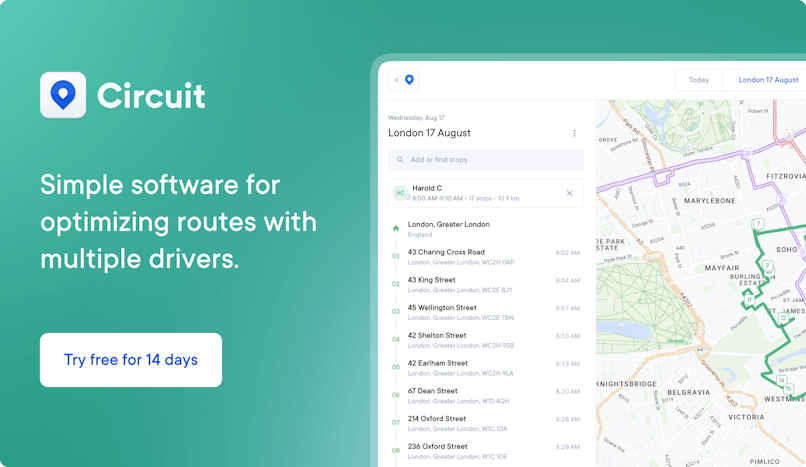 What is customer order management? 
The customer order management process starts the moment a customer orders something from you and ends when they physically have it.
If you're selling online, then you need to do it right to keep customers happy.  
The 2022 Omnichannel Retail Report found that:
54% of consumers increased their online shopping in 2021, compared to 49% in 2020. 
92% of retailers reported their online sales increased over the last 12 months. 
95% of retailers believe online sales will stay the same or increase over the next 12 months compared to 68% of retailers in 2020.
So to satisfy those consumers, you need to get order management right. 
Today, technology has made it possible for even small businesses to offer an outstanding order experience.
One example is the Amazon Delivery Service Partner Programme.
Suppose a customer buys a laptop on Amazon.
There are many steps between the "check out" and sending the order. Including collecting customer info, checking inventory for availability, and couriers promptly delivering your product.
This is known as the customer order management cycle. Let's dive into more detail on exactly how it works.
4 steps of the customer order management cycle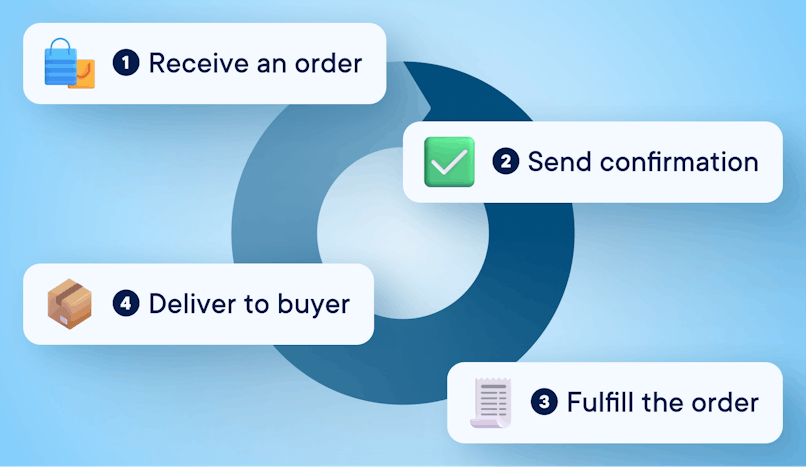 Each step in the customer order management process can go as planned if you have a solid approach.
Customer order management is the process a business follows to:
Receive an order
Track an order
Fulfill an order
Send and deliver an order
Also called order processing, sometimes the workflow process is called "picking and packing" to simplify things.
There are two main types of order management processes; manual and automated.
Manual processes need more human intervention than automated ones but are cheaper to run.
On the other hand, automated processes have a higher upfront cost but can save on operational costs over time.
Either way, customer order management is often divided into four steps: placing, receiving, processing, and fulfilling orders.
It's a cycle that includes people, processes, and possibly suppliers and (hopefully) results in a happy customer.
Here's how the order management process may go down:
Placing an order: A customer places an order through your website's order management system. 
Confirmation: The order management system checks the order details, confirms the item is in stock, and updates the warehouse inventory.
Fulfillment: The system sends an invoice to the customer and alerts a courier for collection. Your warehouse team fulfills the order.
Delivery: The delivery courier collects the order, gives you a tracking number, ships it, and confirms delivery.
Customer order management ends when the customer has their item.
What's great is that companies can use this cycle to measure efficiency, organize their delivery logistics, and improve performance across all areas.
Here's another example:
Let's say you sell shoes online.
A customer will visit your website and choose the shoes they want, giving you the size and color, followed by their name, address, and payment information.
Your system will check the details, including the inventory availability, and confirm the order, sending it to the warehouse for fulfillment.
At the warehouse (or supplier's warehouse), the shoes will be "picked" from the inventory, packaged, and sent  
Then you track the delivery until it's arrived on the customer's porch.
Cracking customer order management lifecycle problems
Sound simple? Well, maybe not. There are a lot of things that can go wrong throughout the process.
From the start, there could be an error in the customer's order, such as missing information.
For example, there could be billing, payment problems, or an issue with the customer's address. Or perhaps the style is out of stock or on backorder.
Customers might also get frustrated by a lack of delivery visibility or updates.
Inventory management is another critical piece of the customer order management process, as you must have inventory before accepting the customer's order.
If these problems recur, it's time to find better order management solutions (OMS).
But before you get started, it's essential to know how they work and what they can do for you as a business owner.
What is an OMS?
In addition to managing your fulfillment process and delivery schedule, an order management system (OMS) can give you valuable reports and analytics to help guide your business decisions.
This is why an OMS should be a crucial piece of the business strategy for every growing eCommerce business.
Anyone selling direct-to-consumer (D2C) online needs to worry about order management as online shopping will continue to grow.
That's true whether your customers are buying online and picking up in-store or buying online and having you deliver the goods to their homes.
Retail eCommerce sales amounted to approximately $5.2 trillion worldwide in 2021.
In fact, Statistica forecasts this to grow by 56% over the next few years, reaching about $8.1 trillion by 2026.
Additionally, US retailers reported in 2020 that they were struggling with demand planning and forecasting, with 51% stating their retail inventory solution needed improvement. 
Here are two examples of an OMS in practice:
1. Financial OMS
Operational management systems (OMS) are the backbone of the financial industry. They are used to automate account reconciliation, payment processing, and more–helping banks reduce costs and improve customer experience.
In the financial markets, brokers and dealers use OMS to execute orders and monitor real-time trading activities to protect you from potential risks. This saves time and helps them spend less.
2. Online selling OMS
Most retailers use an OMS, particularly for eCommerce.
This helps streamline and automate the sales and fulfillment process from purchase to delivery to the customer.
A practical eCommerce OMS will help you align inventory and orders across multiple channels, from bricks and mortar stores to online purchases. If you're strictly selling online, it will help track inventory in near real-time.
The three main components of an eCommerce OMS are CRM, CMS, and ERP. 
CRM or Customer Relationship Management. is software that manages your customer data, such as their contact information, buying history, interests, and preferences.
CMS or Content Management System manages all the content on your website, including blog posts, articles, and pages related to your company's services.
ERP, or Enterprise Resource Planning, handles accounting and finance tasks like billing customers and generating invoices.
(Psst! Are you still confused by the lingo? Check out our handy list of logistic and supply chain abbreviations!)
Many eCommerce merchants have a customer order management process that combines all three elements to create a dashboard.
Most also store data centrally and help you to check if your sales are on track by calculating meaningful metrics.
Customer order management – 3 use cases
As you're now aware, order processing is a crucial and integral part of modern business operations.
So it's essential to understand the different types of order management and how it works so that you can choose the most accurate system for your company.
Let's cover some examples and how they can add to your business model.
1. Fossil Group: merging in-store and online experiences
Online shopping can be quick and easy, but waiting for deliveries and returning unwanted items can still be slow and frustrating.
Especially if you don't have the time.
Fossil Group knew customers wanted their orders in a way that was convenient for them: whether by home delivery or a collection from their local store.
So they needed to find a way to align different customer channels and stay competitive in a rapidly-changing online world.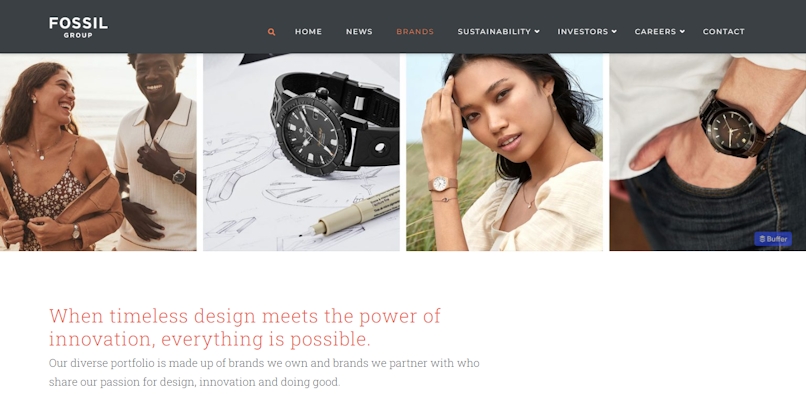 However, the company also realized it would need better control over its complex inventory behind the scenes for this to work.
Fossil now uses IBM Order Management to centralize product information and easily manage inventory wherever customers decide to shop.
Meaning customers can find what's available at nearby stores in almost real-time, and the Fossil Group could enhance the shopper experience.
With Fossil Group making click-and-collect a reality, they can constantly delight their customers by giving them access to great products and high-quality experiences.
Plus, this creates a strong sense of loyalty among consumers.
Finally, using an order management process means Fossil can predict order volumes — to scale-up capacity before they need it.
2. Ellana Cosmetics: using tech to optimize fulfillment
Leading Philippines beauty brand, Ellana Cosmetics, found out how much order management technology could help their supply chain.
Facing delays in order fulfillment, misaligned sales operations, and inaccurate business reports, the company needed a single place to optimize its fulfillment operations and make delivery easy.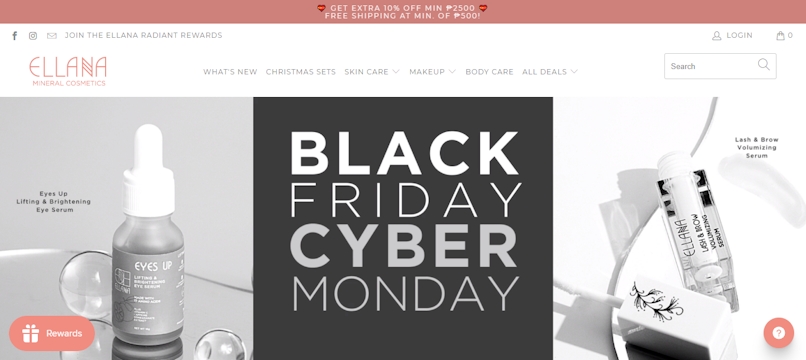 To solve these problems, Ellana adopted the Unicommerce supply chain technology. An integrated OMS that simplified sending and delivery and helped the company serve a wider customer base.
It also meant they could manage a live catalog count of over 1500 items. As a result, their fulfillment rate efficiency jumped to 99.99%! 
3. Kaporal: reducing the rates of unsold stock
There's nothing like being a victim of your success.
But that's precisely what happened to French denim retailer, Kaporal when an influx of orders meant stock dwindled and made response times far too long.
At the same time, Kaporal's inventory was spread across their stores, eCommerce, and wholesale.
With such disparate systems, delivery management was challenging — leading to customer complaints and loss of profits.
To fix this issue, Kaporal decided to use OneStock — an inventory management system with the option to ship from stores. This would make shopping much easier for customers while efficiently tracking stock levels.
With an order management process to help avoid product shortages, Kaporal now fulfills orders through one of their stores if there's an issue with warehoused stock.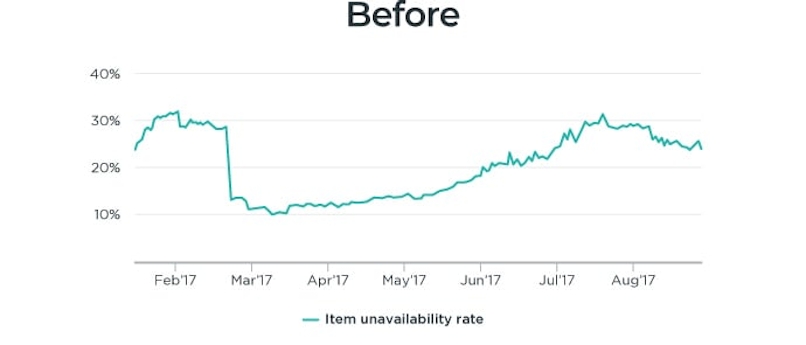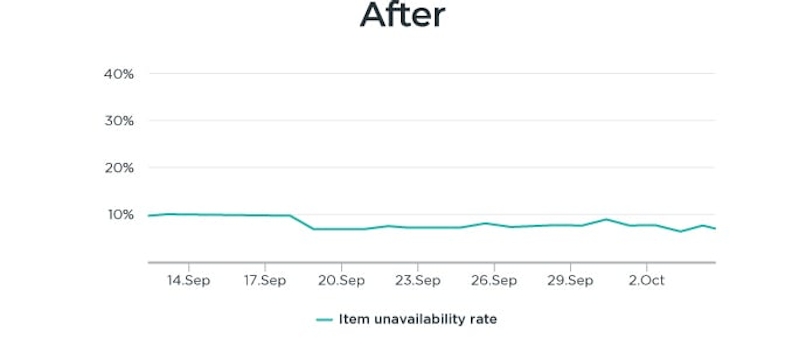 By implementing an order management process, Kaporal's product unavailability rate fell from 21 to 7 percent in a month!
5 tips to improve your OM process
Order management software doesn't exist in a vacuum. If you're considering moving to this system, you must consider the entire process, not just the OMS.
An effective OMS should include the following things. 
#1 Find an order tracking system
A sound customer order management system will track every aspect of an order—allowing you to determine where your company is losing money and what areas need improvement.
Another way to describe this is "visibility."
In other words, scan your entire supply chain to work out where there are problems swiftly.
With the ability to isolate those events, you can develop more efficient processes, saving you time and your business money.
Whether your OMS works within your supply chain or if you need third-party logistics providers.
#2 Automate as much as you can 
The Retail Industry Leaders Association states that leading retailers focus their supply chain success on three areas: fulfillment automation.
So free up time for more important tasks like growing your business by automating as much as possible.
Automating processes like customer relationship management will make your business more efficient. 
For instance, an effective OMS will give you inventory information, customer data, and more — including access to customized reports and dashboards.
After all, the point of an OMS is to automate your manual processes to reduce mistakes and save time — which leads to happy customers and your business saving more money and making more money.
#3 Set up a workflow for each order processing cycle step
If you understand your order processing cycle, you can automate each step, saving time and money.
But just what is an order processing cycle?
Let's dive into the sending order process cycle as an example. That's the step between you sending the customer's order and them getting it. 
You have different workflow options for this step:
 Sending directly to the customer.
Consolidate an order with other orders going to locations near the customers, reducing costs and minimizing the total number of shipments.
ship multiple orders with the same courier 
It's also essential to have a tracking system so you and the customers know where the order is in the delivery process.
Late or lost deliveries are a surefire way to upset customers.
That's where Circuit for Teams can help you plan and track fast routes and minimize demanding customers coming to you with complaints.
The final step is to follow up with the customer, checking on any questions about the product or just to make sure the item was delivered on time and in one piece.
Giving customers accurate information at every stage of the delivery process helps boost customer satisfaction.
The 2022 Omnichannel Retail Report also reported that 55% of consumers say fast sending is essential.
That's one example of understanding the workflow in a specific piece of the order management puzzle.
#4 Document best practices 
An internal document with best practices for your order management process will help onboard new employees and create a living document to be followed by everyone in the organization.
Go through the order management process, and document what works and doesn't for others in your company.
Here are some examples of what you can include as best practices:
Order fulfillment procedures (known as "Picking, Packing, and Shipping"). 
Policies around PCI-compliant payment gateways.
Steps for the post-sale experience with customers.
#5 Work with other systems
Order management is not the only component of your business. Your order management system should integrate with other methods and partners. 
For instance, you may want to consider an OMS that integrates across the following:
global marketplaces
accounting systems
third-party marketing or sales
point-of-sale systems (POS)
enterprise resource planning (ERP) 
customer relationship management (CRM)
Most of all, you need minimal delays and zero information loss.
Doing so will help make tracking inventory levels, staffing levels, delivery progress, and managing customers easier. It should also be easy to integrate without changing your entire operation to use it.
What is the best order management software?
When searching for the right customer order management software for your business, it's worth hunting around. A free trial is one way to do that, as well as an understanding of the top features.
Here's our top order management software system roundup, including free trials or demos, key features, and a summary of their best attributes.
1. Shopify Plus — best for fast set-up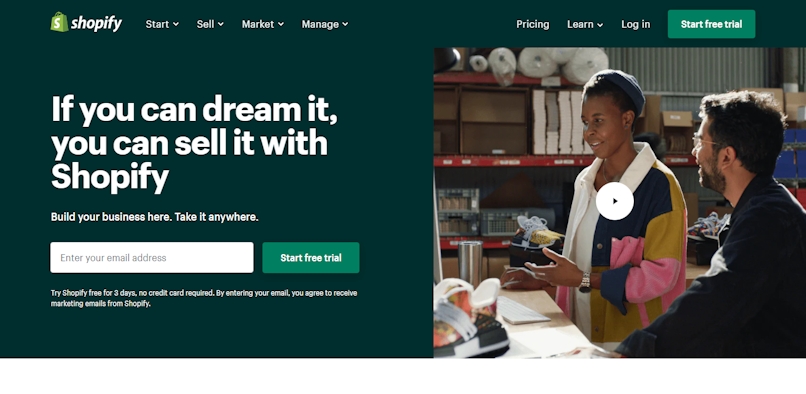 You've likely heard of Shopify, the eCommerce platform built for scaling brands.
Using Shopify Plus, retailers can process orders in-store through the website (including international customers) and track order information on one dashboard.
Shopify OMS also includes the Shopify Fulfillment Network, a third-party logistics solution.
It integrates with the Shopify OMS and gives you inventory information, including stock levels at each fulfillment center. 
With a stated upfront cost of $2000/month, Shopify Plus makes a lot of promises to automate your selling process. That includes:
Managing your wholesale and D2C business from one store.
Easy migration of customer, product, and order data into your Shopify store.
Delivery of localized shopping experiences with multiple stores, currencies, and languages.
Customized checkout with advanced discounts and sending rates.
Up to 18% higher conversion with Shop Pay and a 60% faster checkout.
Shopify OMS also integrates with existing systems like an ERP or CRM, Quickbooks, and more.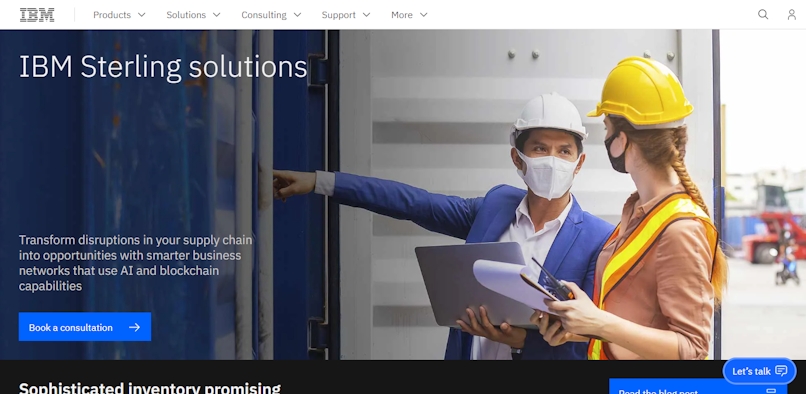 The IBM Sterling Order Management System promises a 170% Return On Investment in three years by minimizing your business costs.
As discussed in the case study above, Sterling gives you centralized, real-time visibility into your inventory, orders, and fulfillment and lets you manage the entire order management process across your network.
Here's else what you get with the IBM Sterling system:
Real-time inventory management to track on-hand and future inventory.
Simplify processing, authorization, and settlement of payments.
In-store product and inventory search.
Curbside pickup, buy online, pick up in-store, and ship from store functionality. 
Cross-channel returns, exchanges, and reverse logistics.
Configurable, automated order workflows.
A unified dashboard where you can modify, cancel, track, and monitor orders in real-time across channels and the business.
When it comes to customer experience, your team will be able to find orders, and inventory and do fulfillment in real time.
Plus, you can serve customers in whichever channel they prefer – giving them a great customer experience wherever they shop.
You can also scale your operations with Sterling Order Management Essentials, which is perfect if you're just starting out.
If you're wondering whether the IBM system is right for your business, walk through the Sterling Order Management benefits calculator.
You can also book a consultation with an IBM expert to get more information on Sterling Order Management.
3. Unicommerce — best for marketplace sellers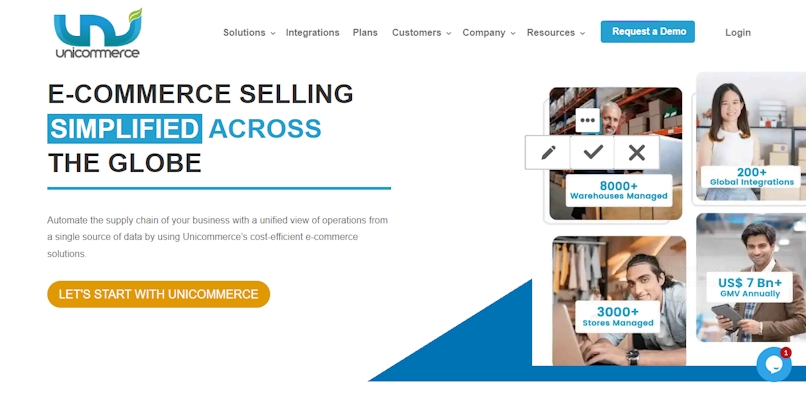 Unicommerce promises to help your business "fulfill orders quickly with multichannel order management software."
Designed for multichannel retail businesses, Unicommerce lets you manage orders and purchases in bulk over multiple channels, including offline stores, online marketplaces, and carts.
This order management software is pre-integrated with leading marketplaces and cart solutions. For starters:
Amazon Flex
Flipkart
Shopify
Magento
Lazada
eBay
and more
Unicommece already has these plugged into the system, so you can share live inventory with all these portals.
This integration also promises to help your business fill in the gaps between inventory, sales, sending returns, accounting, and more.
Here's what else Unicommerce will deliver:
A paperless way to manage warehouse operations
Less reliance on manual processes
Workforce cost savings
Simplify eCommerce selling
Start your own D2C business
If you like the sound of that, schedule a free demo with Unicommerce Order Management consultants.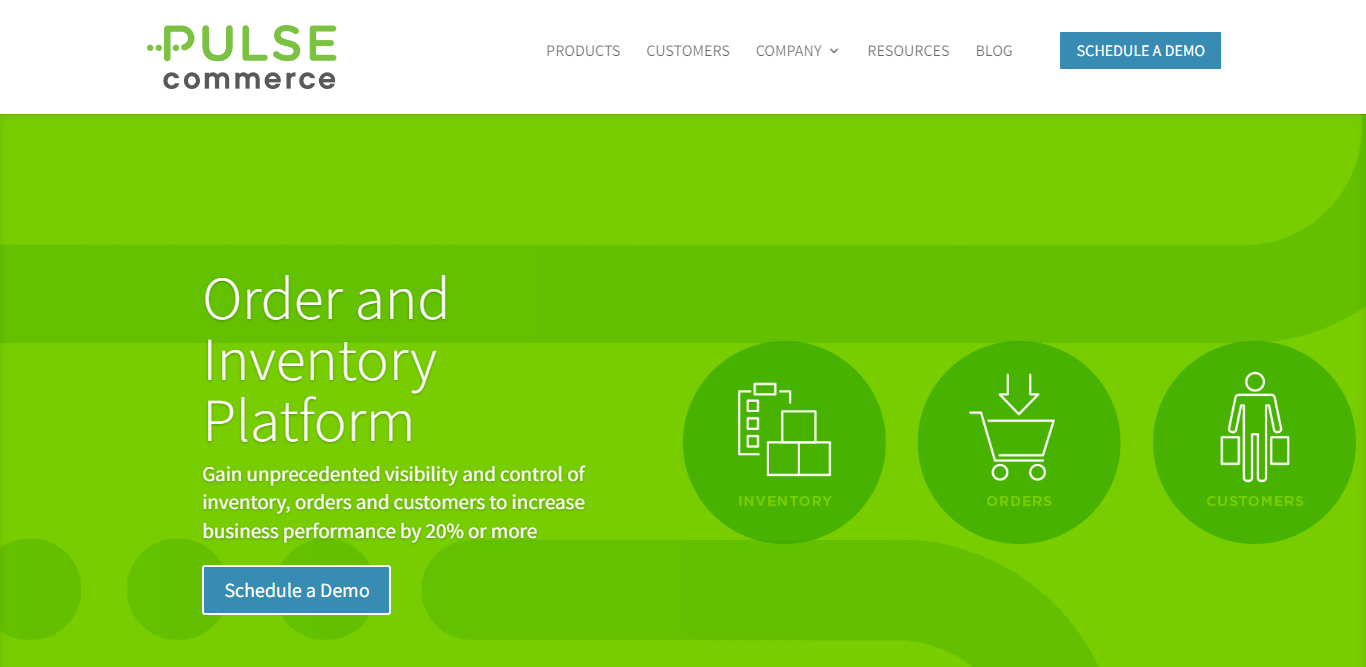 Pulse has an ​​Enterprise Order and Inventory Platform that it promises will increase your business performance by at least 20%
Here are the highlights of what Pulse offers:
The real-time finding of orders, inventory, and fulfillment across enterprise systems.
The fast order capture, turnaround, and approval.
Visibility into customer and order history.
Accurate orders across multiple channels.
Measure growth in process and orders.
Multi-location inventory allocation and tracking.
Advanced courier integration.
Order splitting and partial shipments.
Ship-from store, store pickup, and drop-ship vendors.
Pulse also promises to help with customer satisfaction and loyalty by giving you a complete view of each customer.
That includes effective order capture, as well as any modification and cancellation. It has order details, the status of order lookup, and the ability to process returns, refunds, credits, and exchanges. 
It also has a standalone point-of-sale system that lets you find the customer and inventory across all sales channels online and offline.
As for integration, Pulse offers design and support integration with ERP, eCommerce, inventory and fulfillment centers, CRM, POS, and more.
They'll walk you through a free system demo if you feel Puls is the OEM for you.
5. Brightpearl — best retail operating system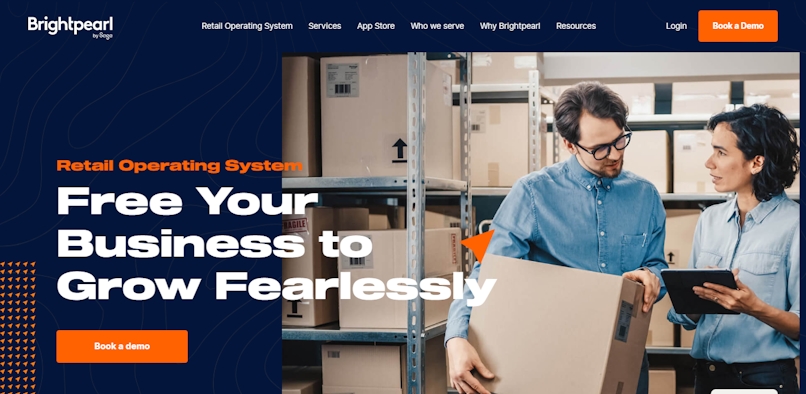 Brightpearl offers a manual system, a standalone order management system, or an enterprise resource planning system. But they boast about their Retail Operating System (ROS).
The Brightpearl ROS automates and streamlines back office operations, including inventory and order management, warehousing, fulfillment and sending purchasing, accounting, and more.
Here's what you will get with Brightpearl:
Plug-and-play integration, including connection to Shopify, Amazon, Magento, and eBay.
Integration with other tech tools, apps, or platforms like accounting, payment, and sending services.
Inventory planning, with forecasts based on sales history and seasonality, as well as recommendations to replenish stock to meet forecasted demand.
An automation engine that allows you to set up automation rules. That includes order fulfillment tasks, multichannel order routing, order splitting, picking the correct warehouse, and more.
If you're wondering about pricing, Brightpearl allows you to get a quote when they outline all the costs involved.
They promise that you will never pay for more than you need, and as your business grows and the order volume goes up, your cost per order will go down.
They also allow you to add as many users as you want without paying extra when your team grows.
Customer order management conclusion
Order management is one of the critical processes of a business, and an effective order management system will make your business more effective and efficient
 It should also increase customer satisfaction and drive more profits.
While Circuit for Teams is not an order management system, it can support your order management workflow by helping you make the last mile of delivery more efficient and profitable.