13 minute read
A Complete Guide to Shipping Logistics in 2023
Meeting customer expectations is how you can stay profitable. Here, we look at how you can improve your customers' experiences with better delivery performance.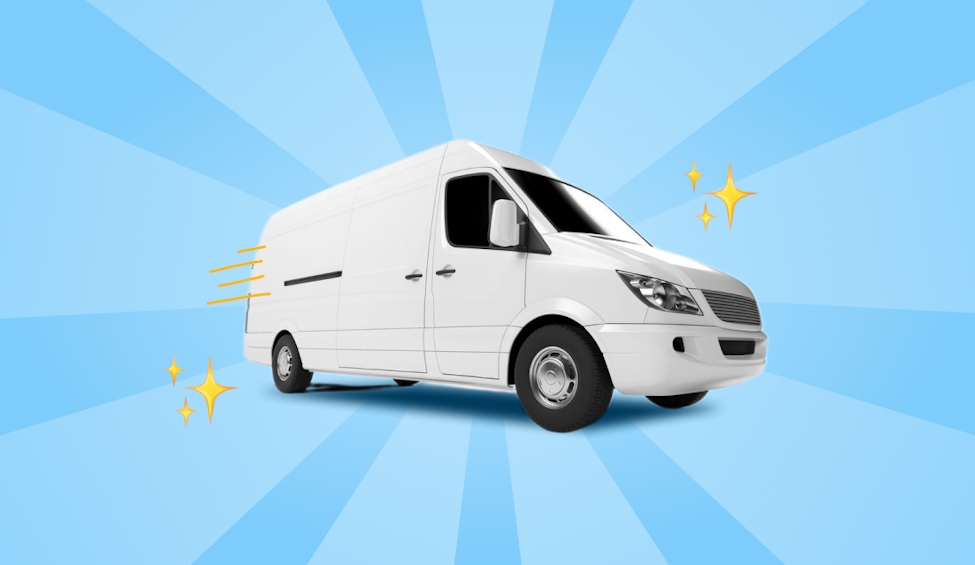 To run a successful business and stay competitive, you have to be aware of changing customer expectations and trends.
So, what's the trend now? What are customers looking for?
Free and fast delivery is the trend! Nobody wants to wait days, let alone weeks, for their orders to arrive. In fact, 65% of customers would pay more for faster deliveries.
According to our research, 72.5% of people say that a poor delivery would stop them from recommending a retailer to family and friends. Showing how the quality of the delivery experience directly impacts your bottom line.
Since meeting customer expectations is how you can stay profitable as a business, you need a better delivery system.
How can you do this? It might be time to look at your shipping logistics and make some changes. In this post, we'll look at how you can improve your customers' experiences with better delivery performance.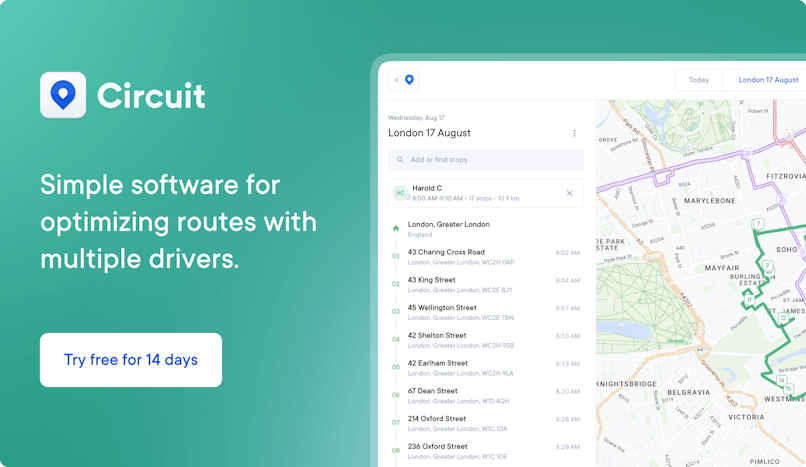 What are shipping logistics?
Does shipping logistics sound like a fancy term? Well, it's simply the systems and strategies used to manage how finished goods and merchandise are transported through the supply chain — from manufacturers to customers.
Let's look at the definitions of shipping and logistics. These terms are often used interchangeably, but they actually differ in scope.
Shipping is pretty self-explanatory. It's the physical movement of your goods from one place to another. So, anything involved in that process — like managing documentation, tracking and handling, and setting up delivery times — is part of shipping.
On the other hand, logistics refers to the overall systems of managing how you get, store, and transport resources to their final destinations. It's made up of several smaller areas of operation, including shipping.
One isn't more important than the other. Moving products from point A to point B needs both. Successfully managing both areas can help you reduce costs, meet customer demands, and improve efficiency.
Suppose you have a manufacturing business with logistics processes in place to purchase, transport, and store raw materials until they're used. You'll rely on logistics to coordinate the timely delivery of resources like goods, equipment, and inventory.
At the same time, companies rely on shipping to get finished products to customers.
What are the 3 types of logistics?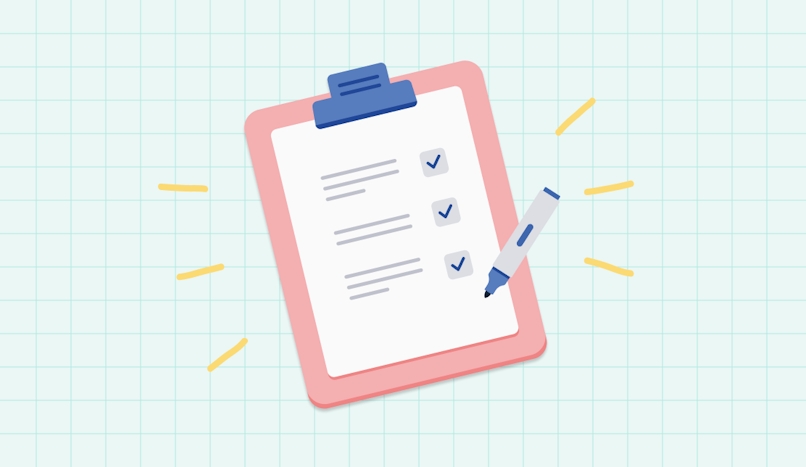 There are three types of logistics — inbound logistics, outbound logistics, and reverse logistics — and each has a place in logistics management.
So, what's logistics management then? It's overseeing supply chain processes from beginning to end.
In other words, it's planning and implementing operations to get your goods and services from their point of origin all the way to your customers.
Here's a bit more about each type of logistics.
#1 Inbound logisticsInbound logistics
Getting your products from their point of origin to its destination can be a huge stumbling block without outbound logistics. Simply put, inbound logistics is the process of doing this. The products are then received at a warehouse (in this case, you), a fulfillment center, or even a retail business.
Inbound logistics can look very different from industry to industry. Here are some common activities you'll see when it comes to your inbound logistics:
Sourcing and acquisition: This can involve looking for and vetting potential vendors to buy your raw materials or products from, asking for price quotes, and negotiating with suppliers.
Purchasing: Purchasing can be tricky, especially for businesses that work with perishable goods. If you don't order enough, you can't meet the demand for your product. If you order too much, the cost of your storage increases and there's also the chance of spoiled goods. You need to put your orders in at the right time so your company has the right quantity for production at the time of delivery.
Transportation management: This involves selecting the type of shipping you need for incoming supplies, contacting carriers, and working with vendors to reduce freight costs. You might use a transportation management system (TMS) to help you plan, implement, and optimize shipping and receiving goods. This also helps you make sure that your shipments have proper documentation and comply with federal and Customs requirements.
Tracking: This can involve checking your details and documentation of incoming orders and managing the progress and schedule of your shipments.
Receiving: This includes making sure your deliveries match the order. Which might be done by following processes in place or the physical inspection of your goods. The receiving team verifies the quantity and condition of the inventory against the purchase order and confirms acceptance of the shipment.
Handling: This involves handling your received goods, moving them within the warehouse, and storing them in assigned locations for later use.
Storing and warehousing: This is making sure your supplies are stored in logical locations for easy retrieval and that the right storage conditions are met.
Distribution: This can mean delivering materials and other resources to different departments within your company.
#2 Outbound logistics
Outbound logistics refers to the systems in place to transport finished products to the end-user or customer. It can involve moving your goods from a fulfillment center or warehouse and delivering them to your final destination.
Some aspects of outbound logistics include order fulfillment, packing, shipping, delivery, and customer service.
For retailers or e-commerce companies, in particular, inbound logistics deal with product procurement and storage. While outbound logistics focus on distribution, order fulfillment, and delivery.
Below are some activities under outbound logistics:
Warehouse management: Companies keep inventories to meet customer demand. So, outbound logistics make sure that your products are organized, stored in the right conditions, and delivered when you need them. There's usually an overlap of inbound and outbound logistics in warehouse management, but outbound logistics deal with delivering finished products.
Inventory management: Inventory management is a systematic approach to identifying how and where to store your inventories so it's easier for you to fill orders, pick orders, and pack them out for delivery. It also makes sure you maintain the quality of your products by preventing damage, theft, or spoilage.
Shipping: This refers to the modes and methods of transporting your goods through roadway, rail, marine, air, and intermodal. There's also freight shipping, which includes air freight and ocean freight.
Delivery: This makes sure your orders have the correct items and quantities and that your deliveries are made on time. At this stage, some companies prefer outsourcing parts of the service, like last-mile delivery.
#3 Reverse logistics
With your products sent, you must have a way to return them., Reverse logistics is the processes that your company follows when customers return or exchange products.
It can involve both inbound and outbound logistics, like giving your customers return labels, processing refunds, and shipping another product during an exchange.
So, when the merchandise arrives back at your warehouse, you might examine it and then restock with the available inventory. In case of defects, your goods might be sent for repair and refurbishment — or even recycled.
What processes are included in shipping logistics?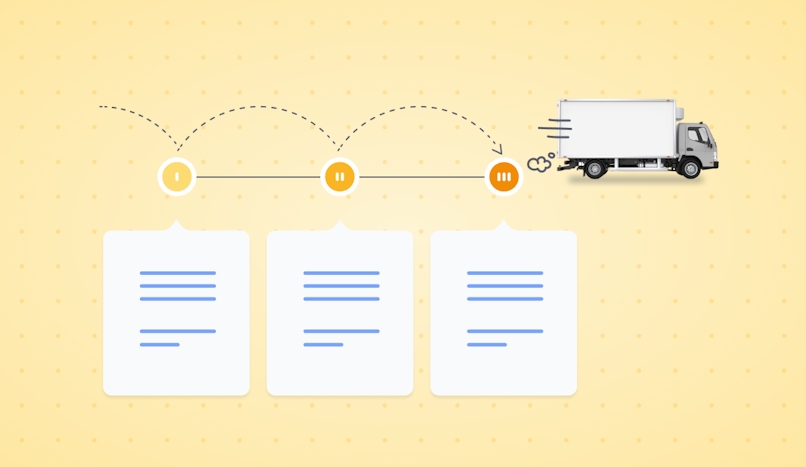 To recap, shipping logistics are the systems that your company or industry uses to successfully deliver products to your final destination.
In this context, it's a specific kind of logistics that guides the movement of your products and other resources.
Here are some of the most common shipping logistics activities:
Procurement: This can include sourcing your products and buying supplies from vendors. Procurement for many businesses in the shipping industry means you have the proper freight shipping tracking in place.
Storing and warehousing: When orders arrive, the receiving team accepts, inspects, and stores your supplies in the correct location. They also make sure that the right storage conditions are met. Some companies might use inventory tracking software to optimize when and how much inventory has arrived at the warehouse.
Order processing: When an order comes in, the shipping team enters it into the system. Your products are then picked, packaged, labeled, and sorted by freight providers and shipping services.
Customs brokerage and tariff calculation: If you import and export goods, this is when you typically work with Customs brokers to meet federal requirements. You'll also need to calculate import tariffs and Customs fees for shipments so you can advise your customer.
Intermodal freight planning and freight forwarding: This stage involves planning and coordinating with possibly multiple carriers on how to transport your shipments from one place to another. Often, shipments need more than one method of delivery — by truckloads, rail, air, and even ocean transport.
Scheduling shipping: You might need to implement a system to help automate and optimize when your shipments go out. Scheduling shipping includes comparing shipping quotes and services of different carriers, scheduling the shipments, and tracking them through delivery.
Air freight monitoring: This involves tracking the location and monitoring the condition of your air freight in real-time. Air freight monitoring allows you to take immediate action and protect themselves in case of loss, theft, or mishandling.
Transportation management and shipping services: This is the end-to-end oversight of your logistics operations. You typically have an operations manager who supervises and manages the drivers, warehouse shippers and receivers, and other parts of the logistics services offered by the company.
Shipping logistics activities can vary for each company. This list certainly doesn't cover all that goes on in the shipping industry. But it should be enough to get you started.
Some businesses outsource a part or all of their supply chain management to logistics providers.
These companies — also known as third-party logistics providers — specialize in services like warehouse management, order fulfillment, and shipping orders.
Logistics providers take over your warehousing, distribution, and freight transportation. And while it may not work for all businesses, some benefits of outsourcing include cost savings, an increase in efficiency, and an increase in customer satisfaction.
How to improve your shipping logistics
Here are some actions you can take to improve your shipping logistics:
Build strong relationships with suppliers. This approach can lead to better terms over time, which can save you money. Having good relationships with your vendors can also lead to reduced delivery mistakes because they understand your business better.
Combine deliveries. When you can, combine your shipments since less-than-load (LTL) freights have higher shipping costs and longer delivery times. If you don't have enough to make full truckloads, consider working with a third-party logistics provider that can combine your loads with other shippers.
Distribute your inventory. To meet customer demands for fast shipping, you may need a distributed inventory model. This means you may need to set up product staging at distribution centers. It may also mean you need to store your products and sort shipments closer to your customers in more than one fulfillment center.
Implement a warehouse management system. If you don't have one already, take a look at the available warehouse management system (WMS) software on the market. It can help you manage and streamline tasks like receiving, inventory management, picking, and more. Some WMS also provide reports for real-time insights into your operations.
Develop a partnership with freight providers and carriers. What's a better way to learn the ins and outs of freight shipping and delivery than working closely with your freight providers and carriers? Develop a rapport, and with the right partnership, you may learn ways to streamline your order fulfillment, shipping, and delivery. Maybe you'll find out that instead of working with multiple carriers, you only need one or two providers to cover all of your shipping needs.
Why shipping logistics is critical to consider within your business
It's critical to make shipping logistics a priority within your business as it can offer many opportunities to reduce your expenses and meet ever-increasing customer expectations.
Fast and free delivery is now the expectation. So, you should start looking at delivery as a competitive advantage because it has become a factor that affects the customer experience.
In fact, in one survey, 76% of respondents said fast shipping was a top characteristic of a positive experience with an online brand or retailer.
Customers also want speed and visibility when it comes to getting their purchases. Almost 92% of customers surveyed agreed that knowing their order would arrive when they expected it was a key factor in their online purchases.
Last-mile logistics can be slow and expensive because each delivery needs individual handling as it goes to a single address.
Not to mention, addresses can be spread outside of town or packed within a city center where movement and parking are difficult. According to one report, last-mile services account for 41% of overall supply chain costs. That's a large sum for you to consider.
You know, the last-mile delivery is the most costly and inefficient part of delivery. So, one logistics solution you might want to look at is optimizing your route planning.
Route planning software like Circuit for Teams can help simplify your delivery operation by making it easy to optimize multi-driver routes, keep customers updated, and get proof of delivery.
Optimize your shipping logistics with Circuit for Teams route planning software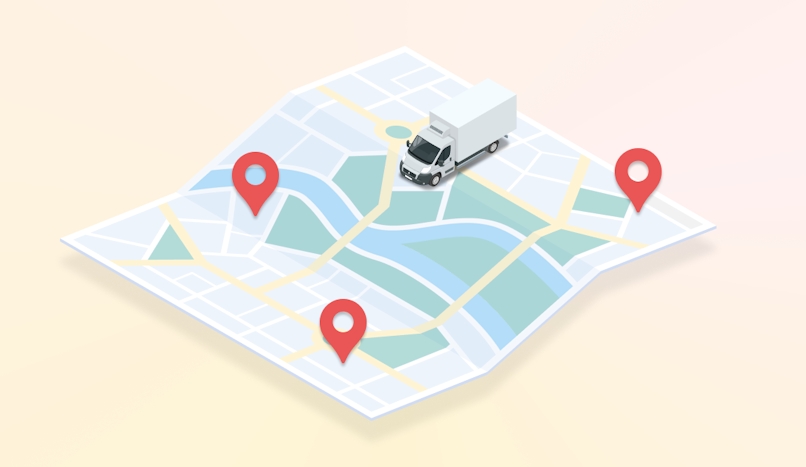 In this era of convenience, having the best products isn't always enough to beat your competitors. You also need to figure out how to get products to your customers quickly.
But don't forget that you also need to make sure that your customer's order has the correct items and quantities. And that their packages don't get lost or damaged in transit (in which case, you'll have to cover the cost, which means an additional expense for you).
So, how can you optimize your shipping logistics? The answer is Circuit for Teams routing software. You can save hours with automated route planning plus the advantage of cool features that we'll discuss below.
Manage multiple routes
When you have multiple drivers to manage, you may need to spend a lot of time planning their routes if you're doing it manually. And nobody loves that headache.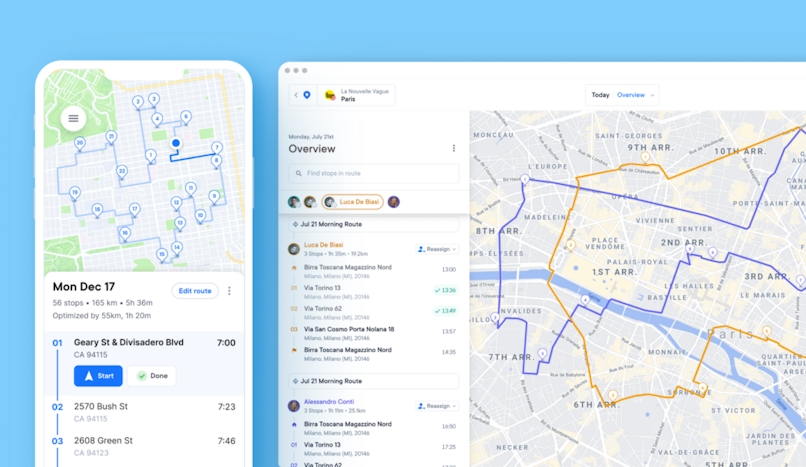 While you're doing that, your drivers are also sitting there — waiting — instead of getting started with their deliveries.
Time is money. When you can save time, you're already saving money.
With Circuit for Teams, you can automate route planning. All you have to do is open the web app, quickly add a list of drivers and deliveries, and you'll get the fastest routes possible for each driver — which you can send directly to your driver's app.
You also have the option of printing the optimized routes in case your drivers use them to load the vehicle. Simply select "print manifest" from the route overview, check the print preview, choose print, and it's ready to share with the team.
Track deliveries
Part of your job is to make sure that your deliveries arrive on time. It's good for business, and you want to make your clients happy.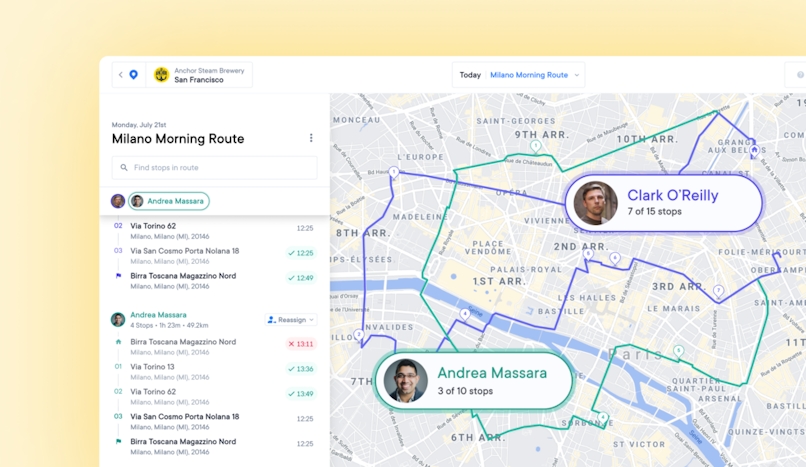 You also want to know if your drivers are falling behind with their deliveries so you can offer assistance. You might be able to coordinate and get help from other drivers who are ahead of schedule.
How can you do all of that without the constant back and forth with drivers?
Emailing, texting, and calling everyone isn't efficient and takes everybody away from the task they're supposed to be doing.
With Circuit for Teams, you have access to real-time information and an accurate estimated time of arrival for each location — so you'll always know where your drivers are.
And every completed stop has a signature and photo proof of delivery that you can see on your end.
Easily keep customers up to date
You're busy, and so are your customers.
No one wants to sit around waiting for deliveries. Some customers may ask to be notified when their packages will arrive so they can be home to receive them.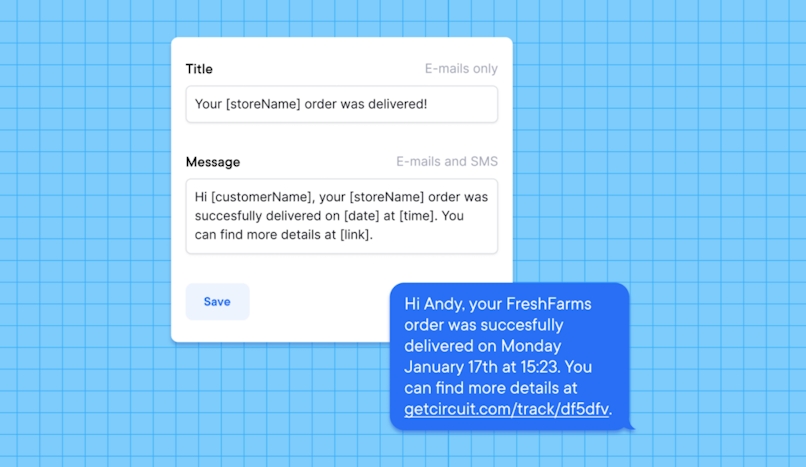 With Circuit for Teams, you can reduce the chances of missed deliveries by keeping your customers up to date with their orders' whereabouts.
On your optimized routes, you can add notes like "proof of delivery needed" or "customer wants to be notified through SMS" for each delivery.
Then, when you or your drivers are ready to send the notification to the customer, you can easily send customized messages through SMS, email, or both.
You can personalize the message however you see fit (you have the option to do so in any language). The best part is that you don't have to open any other app — just Circuit for Teams.
If that's all too much, know that you don't need to send personalized messages. You can still set up a notification; after your driver starts their route, the customer will get a message with general delivery information. The message can include an estimated delivery time and a link to Circuit's live tracking site so they can track its progress.
Save time for your drivers
With an optimized route, your drivers can complete their deliveries faster and easier.
Circuit for Teams is available for iOS and Android devices and your drivers can integrate it with their preferred navigation app, whether that's Google Maps, Waze, or Apple Maps.
Drivers can easily add instructions, comments, or notes for each package, too. They can also re-work the routes to account for canceled deliveries or delays due to traffic.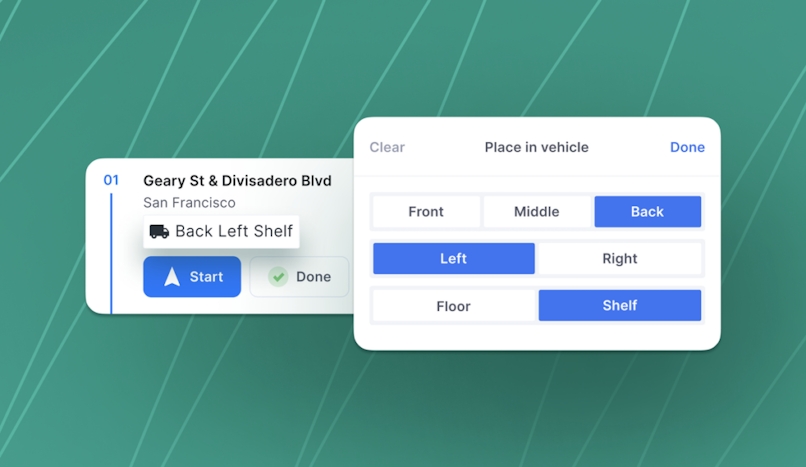 If you let your drivers load their vehicles and manage their own deliveries, they can use Circuit for Teams to plan and optimize their routes.
They can still use their favorite GPS — all they have to do is add the addresses and click "optimize." Then, the app creates the best possible route so customers get their deliveries on time or ahead of schedule.
You can track their progress through it all, while the customers are also kept in the loop about their packages. Everybody benefits, and everybody's happy.
Discover how Circuit for Teams software can drive your business and save you money
The way to run a successful company is to stay competitive and meet customers' demands.
This means making deliveries easy for both you and your drivers, which is why it's important to understand shipping logistics and find ways to improve. Building stronger relationships with suppliers is one way to improve, butone of the most effective ways to improve your shipping logistics is using effective management software.
That's where Circuit for Teams comes in. With our routing planning software, you can route, track, and manage your delivery options in just a few clicks — there's no learning curve and your delivery drivers will love it.
The app also lets you track deliveries, take photos for proof of delivery, and send personalized messages to customers. All of these features are what you're looking for to boost customer satisfaction.
The faster your drivers can make deliveries, the more hours your business saves each day.
Enjoy all the benefits of Circuit for Teams route planning software today with a free trial. You can also book a demo so we can show you how the app can help you save time and money.