7 minute read
What is Last-Mile Delivery? What Drivers Ought to Know
A guide with tips to help you finish work earlier as a courier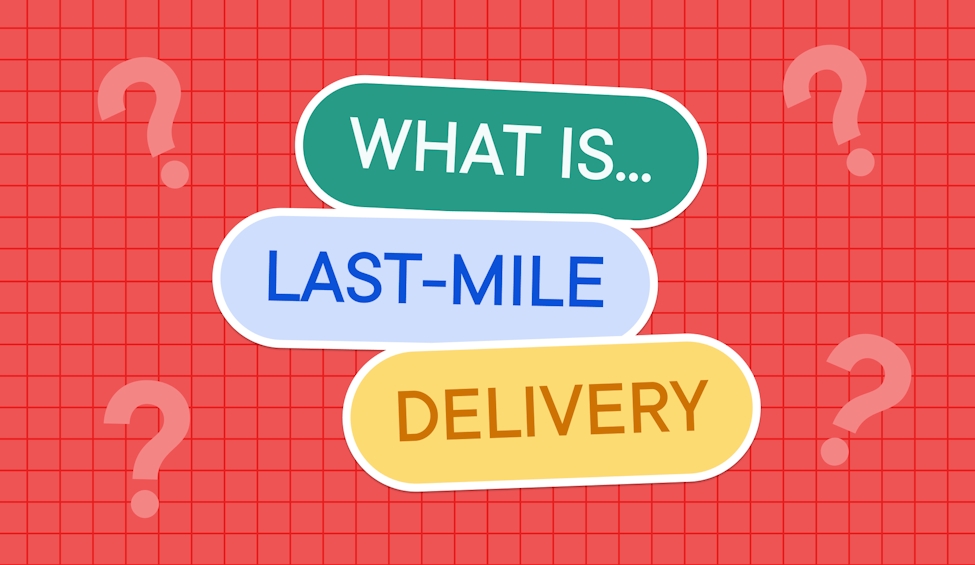 If you've spent any time as a courier, you've probably come across the term "last-mile delivery." What is last-mile delivery? And why does it matter?
You deliver the last mile to offices, shops, gyms, houses, and any other physical place – and while each step is important, understanding how to make your drops more efficient is the answer to getting your routes done faster.
What is last-mile delivery?
It's the final delivery stage where the goods from the warehouse, depot, or shop move to their final delivery destination. From a few blocks to 50 or 100 miles away.
Usually, last-mile deliveries are made up of small to medium packages or parcels. The goal is to get them to your customer as efficiently as you can.
As a driver, you might be wondering: OK, but what happens in the last-mile delivery and why should I care? In this article we're going to cover the challenges you may face, how to best prepare, and how the future of last-mile delivery could impact your job.
If you're struggling to finish your deliveries on time, or just want to get home earlier, we're here to help. – Circuit Route Planner can help you do that. Get your free trial now.
What is last-mile delivery? Let's break it down into steps.
A customer places an order into the system.
Their order arrives at the warehouse for delivery to your customer – here is where your last-mile delivery begins.
You'll be given a manifest that includes the order and customer address. This makes your route faster and easier to manage.
You scan the package for tracking, before loading it into your vehicle. This stops it from getting lost along the way!
Reach your stop, deliver the goods, and get proof of delivery (PoD) – usually a signature or photo of the package at the door. And your work is completed!
Couriers are vital to successful last-mile delivery.
Why are couriers so important?
Ok, so you already know this! But our research backs up that a poor delivery experience is likely to stop a customer from using that service again.
Your customer wants:
To know when their package will arrive;
confidence that they won't miss it; and
for their package to be delivered as fast as possible.
So for courier companies (such as Amazon, UPS, and FedEx), getting the last-mile delivery as smooth as possible is vital to reduce costs and have happier customers.
As a courier, optimizing your routes so that you have the time to deliver well is an essential part of this.
Planning your route is as simple as punching it into one of the many tools. You can use Circuit Route Planner, Road Warrior, Route4Me, and even Google Maps. All of these apps will allow you to add multiple stops.
With Circuit Route Planner you'll find the best way to plan your daily delivery route and get to finish work earlier. Don't believe us? Start your 14-day trial today.
What are the challenges you may face as a driver?
As a courier, you get to be your own boss – but that doesn't mean it's an easy job.
In cities and towns, you always run the risk of getting snarled up in traffic jams, not finding places to unload, or struggling to find ways around banned streets.
No matter your route, you may also need a bathroom break, get lost, run low or out of fuel, or be unable to find an address.
You've daily challenges to tackle when it comes to the many challenges of delivery. Let's go through some of those so that you can be prepare.
1. Vehicle breakdown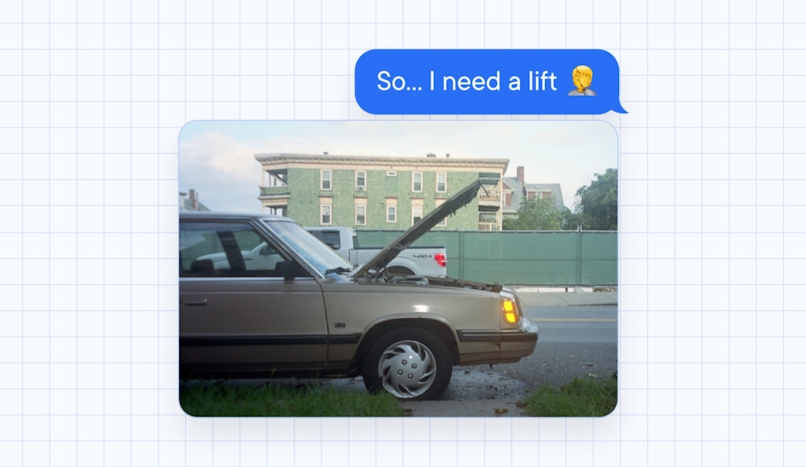 A car breakdown can be pretty stressful and scary, especially for younger drivers who are new to the road. But sometimes, you cannot stop this from happening.
Luckily, there are a few things you can do to reduce your chances:
Keep your engine oil topped up
Never miss a service
Drive efficiently
Remove unnecessary weight from your car
Deal with changes in your vehicle when driving, such as warning lights, or strange noises
These are simple steps you can take to help your car stay off the side of the road.
2. Bathroom breaks
If you want to get your routes done fast, remember to plan when you might need to pee. When you gotta go, you gotta go (and no, this doesn't include keeping a plastic bottle in your cab!)
The fact is, sometimes you may need to find a restroom. This wastes time – and we all know that time is money in the courier game.
Not sure if you can fit this into your day?
One way you can avoid this is by adding a stop at your home when you're planning your route, or at a public bathroom. There are some great apps to help you find them: here are three of the best bathroom finders available.
3. Running low or out of fuel
When your wage depends on keeping an eye on the clock, running out of fuel costs you time and money – we've all been there! These things happen to every courier.
A great way to avoid being in this situation is to double-check at the start or end of your working day if your vehicle has enough fuel – or plan ahead for garage stops on your route for that day.
4. Taking too long to make deliveries
Time is money – and time is your priority as a driver.
Reducing your time on the road will make your workday more manageable and your customers happy. Plus, there's always the chance of picking up more work, if getting home earlier isn't a priority for you.
Sounds good, right? Route planners (such as Circuit) can help you plan to finish all your deliveries quickly, on time, and spend less on fuel.
Ultimately, if you've knocked on the door and there is no sign of life, simply fail the delivery and move on.
5. Traffic jams and accidents
The fact is, accidents and traffic jams happen. And most of the time, it is beyond anyone's control. But route planners, along with your GPS, can help you with live turn-by-turn directions from one stop to another.
This means you can cover more stops, spend less time on the road, make your stops on time, and avoid being stuck when the unexpected hits the road.
One final point here: Just remember to take a drink, and an extra coat or set of warm clothes. You don't want to be caught out when you are stuck in a jam.
6. Getting lost
Whoever says they never got lost on the road is lying.
If you are new to a particular route or your first time driving, it pays off to plan out your route in advance. Mapping out the most accessible routes around your stops will help you avoid getting lost!
In short, a good route planner can solve many of these problems and help you make that last-mile delivery quick, convenient and simple.
We've covered just about everything you need to know as a delivery driver about last-mile delivery. Let's now have a look at some future trends.
What is last-mile delivery? The future of delivery
It's important to know how your role as a courier may change over time. Here's a glimpse of future delivery trends for you to keep an eye on:
Even faster order fulfilment – Same day delivery is already here but will become a reality for all businesses at some point.
Local in-house delivery – COVID 19 has sped this up with local businesses adapting to survive by adding local delivery and customers have loved it!
Insourcing deliveries – Instead of outsourcing their last-mile delivery operations, many retailers are handling things internally for better control.
Gig economy and crowdsourcing – Thanks to the likes of Airbnb, Amazon Flex, and Uber (to name a few), the gig economy is on the rise making same-day shipping cheaper through local couriers.
Urban warehouses – For some time now, Amazon, Walmart, IKEA, and Target have used urban warehousing to cut waste and make their supply chains more efficient. The ultimate goal? To reduce delivery time.
Automation of last-mile delivery – Thanks to last-mile software solutions, automation is taking over. We are one of them and we are here to help you find the best way to plan your daily delivery route, always!
Blockchain technology – While we're still a long way away from adoption, there is evidence to support that blockchain technology will become a crucial value proposition in the next ten years.
Artificial Intelligence (AI) – As more and more companies start to rely on big data to make the last mile delivery more efficient, AI could help analyze information even faster in the future.
Drones and robots – Amazon uses over 200,000 robots in its warehouses in the US. It's still early to tell, but maybe one day, drones and robots will start delivering customer orders. For now, all we can do is wait and see what the future brings.
What is last-mile delivery? Driving it home
We've covered just about everything you need to know about last-mile delivery as a courier. Here's a quick recap:
The last mile delivery covers the final 100(ish) miles in getting a package from the warehouse to your customer.
There are five steps in the process: Customer places an order > it arrives at the depot > you load your vehicle > it goes out for delivery > it gets to the customer
You need to plan before you leave to be as fast as possible.
Route optimization software will help. Circuit offers a 14-day trial. It's a simple and free way to get started on route planning.
Now that you know what last-mile delivery is, install Circuit for a free trial now and make delivery easy by saving an hour a day.