7 minute read
A Guide to Managing Backorders
If a customer orders an item that's out of stock, the item is on backorder. Read on to learn more about managing backorders.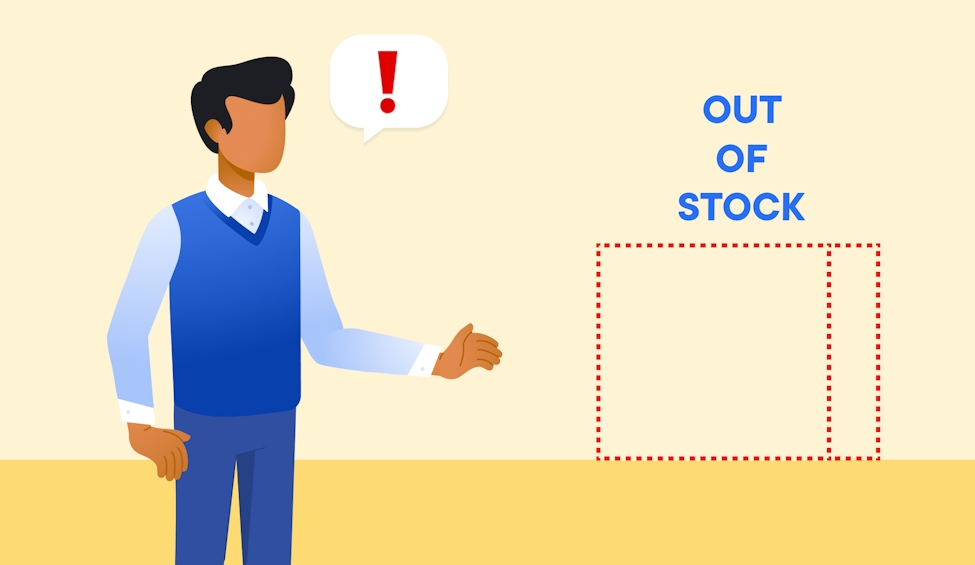 When a customer orders an item with a delayed delivery date due to temporary unavailability, that item is on backorder.
The item may have sold out faster than usual (lucky for you!), or the product supply may have been low. 
The product might also be in the manufacturing stage or low in stock — in which case, you'll need to place a purchase order for it.
Let's say a small coffee business in California has a shortage of coffee blends due to a delay in the production stage. 
A customer wants to order the espresso blend, but the website says it's unavailable. 
The business allows the customer to order the espresso blend with the guarantee to deliver it once the stock is replenished. 
In this case, the espresso blend is on backorder. 
Once the manufacturing process picks up the pace and the inventory is restocked, it'll be delivered to the customer (and if they haven't lost their mind already, they'll accept it). 
Can't imagine how they were getting anything done without their coffee!
If you own a business, learning to handle backorders is important. 
I'll discuss strategies to help you effectively manage backorders.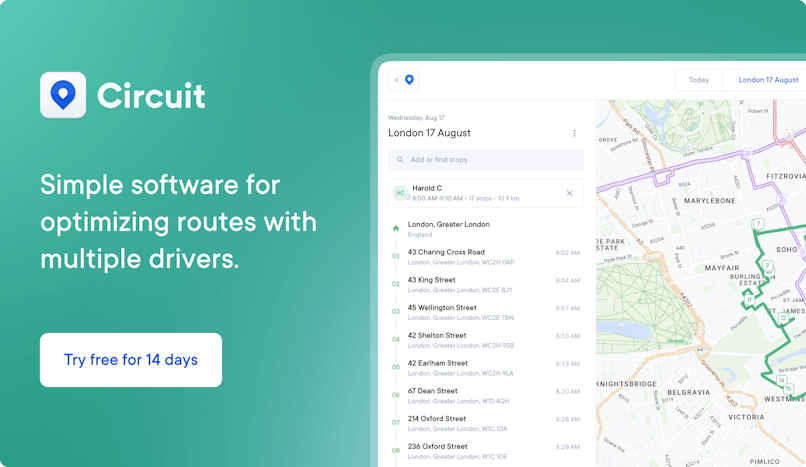 Why do backorders happen?
Before getting into how to manage backorders, you'll want to understand why backorders pop up.
Backorders happen for different reasons, such as the type of product, speed of the manufacturing process, and changes in demand. 
Unusual demand spike
When product demand increases unexpectedly, backorders are likely to happen. 
A sudden flood in sales could happen for a number of reasons. 
Your targeted marketing campaign may work more successfully than anticipated or an influencer like Kim Kardashian may promote your product. 
It could also be because of a sudden rise in the product's popularity or a seasonal factor that affected demand. 
Demand for toilet paper spiked 845% during the COVID-19 pandemic, as people indulged in panic buying. 
This created a backorder on toilet paper, forcing companies to develop new solutions to meet the massive demand.
Low safety stock
Safety stock is an additional quantity of an item kept in inventory in case the item sells out faster than expected. 
In other words, it's the extra stock kept on hand to avoid sales disruptions.
If your business runs out of inventory and your safety stock can't meet the demands of your customers, backorders will occur.
Using better inventory management systems and keeping the right amount of safety stock can help you avoid this problem. 
Each business's safety stock level differs. Calculate yours with the following formula:
[maximum daily use x maximum lead time] - [average daily use x average lead time] = safety stock
Let's say a small business sells candles. 
The maximum number of candles sold in one day is 200, whereas the average number of candles sold per day is 150. 
The number of days it takes to get candles from the manufacturer after placing a new order is 20 days. 
The average number of days to get the final product after placing an order is 10 days. 
[200 x 20] - [150 x 10] = 2,500
In this case, the average safety stock would be 2,500 candles.
Manufacturer or supplier problems
If your manufacturer or supplier fails to meet your order in a timely manner, you may run out of items. 
This interruption in the supply chain can create a scenario where backorders happen.
Manufacturer or supplier problems can happen for many reasons. 
For example, if they run out of raw materials or equipment needed to produce your order, they may not be able to deliver in time.
Or if the manufacturer or supplier suddenly shuts down for a period due to an accident or disaster, it may delay the production process. 
How long does a typical backorder take? 
How long a backorder takes depends on several things, such as the type of business, the products sold, the production process, and the causes for the delay. 
A backorder typically takes around 14 days. 
Despite high demand, you'll want a faster turnaround time since the customer already paid for the item. 
You may even need to boost the production process, shipping the items as soon as they're back in stock. 
Backorders are sometimes unavoidable. But as a business owner, keeping the turnaround time as short as possible is important.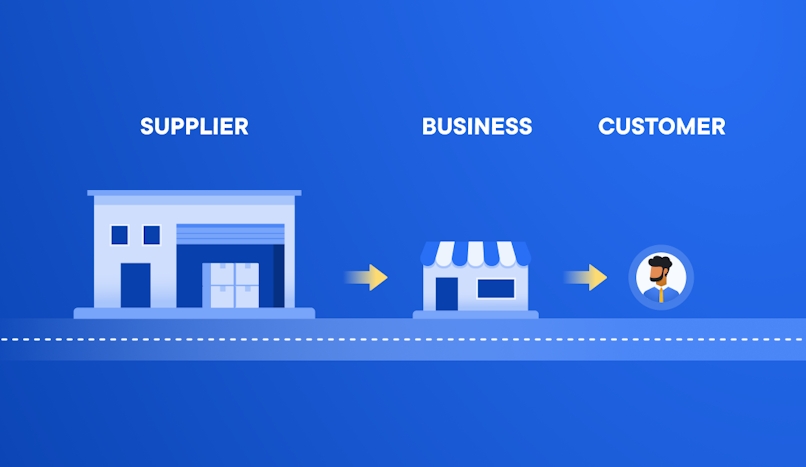 How to manage backorders
When backorders happen, managing those backorders in a smart manner is important. 
Customers may buy from you despite longer wait times if you handle your backorders well, rather than giving their business to your competitors.
Managing backorders can be challenging. But if you communicate with your customers, anticipate product demand, work with several suppliers or distributors, and offer incentives on backorders, you can streamline the order management process. 
1. Communicate with customers who purchased backordered items 
When you find out that certain items are on backorder, communicating with your customers who bought those items should be your priority. 
Send an email or text message to customers who ordered the backordered item and inform them about the delay right away. 
Give them an option to reply to your email or message.
If the customer hasn't responded to your email or text message in a couple of days, get a salesperson to contact them by making a phone call. 
Assume that the customer who didn't respond didn't check their inbox — it's better to inform them twice than not at all. 
Update your product page for the items that are on backorder. 
Any new customers who order these items should know there will be a delay in shipping.
Once your manufacturer or supplier lets you know when you'll receive the items, update your customers on their orders. 
2. Accurately forecast the arrival of products 
Forecasting the arrival of items on backorder can help you communicate this information with customers. 
It'll also help you inform new customers who may want to purchase out-of-stock products.
However, inventory forecasting can be challenging. 
And you don't want to make a mistake and disappoint your customers by delaying shipping a second time.
So, it's best to estimate the arrival once you have all the necessary information. 
If your products come from a manufacturer or supplier, for example, wait for them to give you details on the reason(s) for the backorder and real-time updates on the production process. 
If your business is involved in the production process, have a meeting with your team to determine the reasons for the delay and know when the items should be ready for shipment.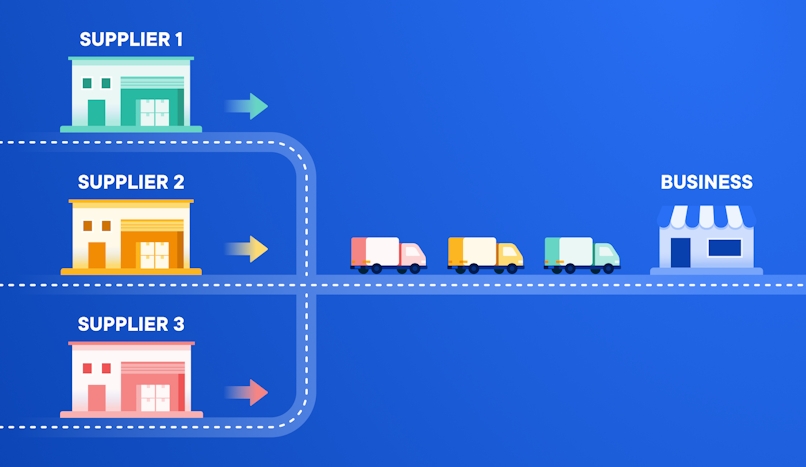 3. Diversify suppliers 
If a supply problem results in backorders more than twice, consider working with two or three suppliers or distributors who offer similar items. 
If one supplier can't meet your customer orders, you can depend on others to help with order fulfillment (with regular orders and backorders) and reduce customers' wait time. 
Let's say you make and sell customized cards and only work with one supplier for raw materials (like paper). 
If the supplier fails to deliver on time, your production process is delayed. 
This will result in backorders. 
But if you work with two or more suppliers, you can rely on others to deliver raw materials when one fails. 
Multisourcing can help you cut down on backorders. 
And if backorders do happen, you can fulfill them more quickly and efficiently by sourcing from multiple suppliers.
4. Anticipate product demand 
Forecasting product demand can help you manage your backorders better. 
Sometimes, it's easy to anticipate high demand. 
For instance, demand for winter wear will increase in the weeks leading up to winter. 
Demand for cards and gift items will be high during the holiday season. 
At other times, you may need to conduct an in-depth industry analysis to anticipate total market demand.
Either way, forecasting product demand can help you keep safety or buffer stock ready. 
You can forecast demand using metrics like inventory turnover rate. 
This can help you cut down on backorders for items, as you'll have more stock than usual. 
You'll have fewer backorders because you'll be able to fulfill more orders with your larger inventory.
5. Offer incentives for backorder purchases 
Backorder purchases mean a longer wait time for customers. 
If the same products are readily available at another retail store or eCommerce website, customers will buy from them instead of you. 
If you want your customers to buy from you despite longer order times, offer incentives on backordered products. 
Whether the backordered items are on a five- or ten-day delay, offering incentives can help make customers believe that buying products from you is worth the wait. 
Incentives can be anything from free shipping to gifts. 
Free shipping can positively influence customers' online buying decisions, making it a great incentive for backorder purchases. 
Similarly, you can improve customer engagement by offering small gifts on backordered items. 
Gift giving increases feelings of trust, leading to better customer retention.
6. Ship backordered items separately 
If a customer orders a few in-stock items and a few out-of-stock items with a backlog, deliver the available items to them on time. 
Don't wait for all items to be in stock to ship the products to the customer.
While this can cost you a few extra bucks since you'll be shipping two packages instead of one, it can help improve the customer experience. 
At least they'll have one item in their hands in the promised time frame. 
Use different types of shipping to help balance the cost. 
For instance, you can opt for economy shipping when shipping the in-stock items and use a faster shipping method on backordered items.
Shipping orders yourself? Circuit for Teams can help manage drivers and routes
How you handle backorders can make or break your brand image. 
A higher backorder rate suggests that your customers won't receive their orders in time. 
If you don't find a way to manage your backorders, you may not be able to fulfill your sales orders and meet customer expectations. 
This could result in unfulfilled expectations and negative customer experiences.
By effectively handling your backorders, you can retain customers and keep the cash flow coming into your business even when items aren't in stock.
And if you're shipping these orders yourself, you can use Circuit for Teams to streamline your delivery operations. 
With Circuit for Teams, you can plan delivery routes for multiple drivers, saving your business time and money. 
Circuit for Teams can also help you send automatic delivery updates to customers through push notifications and collect proof of delivery once the order is fulfilled.