15 minute read
What Is a Fulfillment Center and How Does It Help Your Business Grow?
Fulfillment centers are the backbone of the order fulfillment process. Learn about outsourcing your eCommerce fulfillment needs to a 3PL service.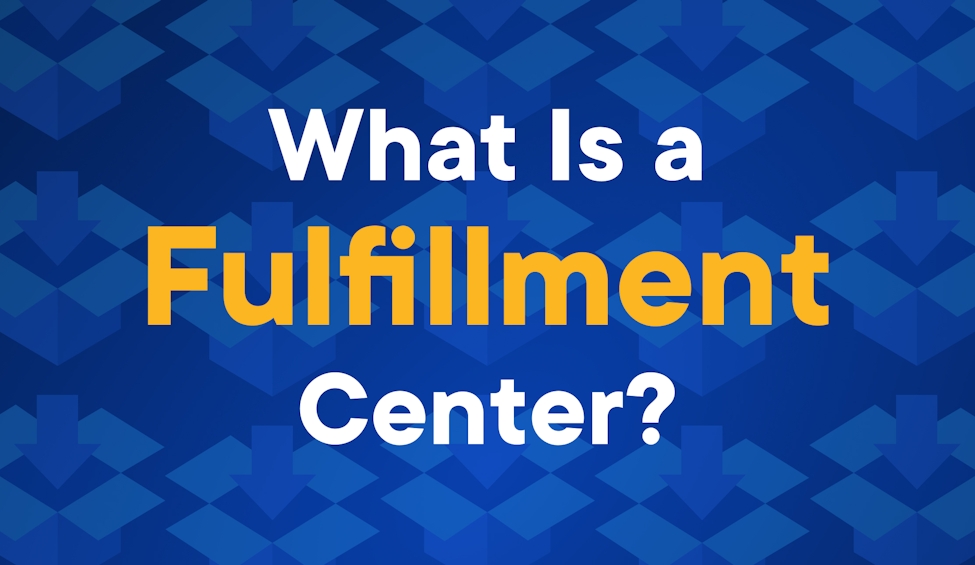 If you run a small business, manually receiving, recording, packaging, and shipping each order isn't the most efficient way to make money. 
As your business grows, storing, packing, and delivering each order in-house stops being practical and wastes time. 
What if I told you there's a way to get rid of the bulk of your fulfillment headaches and focus solely on improving your business?
Well, that's what you can expect by partnering with a fulfillment center. 
Initially considered a solution for large organizations, third-party logistics (3PL) providers are now key players for businesses of any size looking to scale. 
In fact, 37 percent of merchants plan to hire or change to a 3PL or fulfillment provider in the upcoming year.
How does the product make its way from your warehouse to the customer's home in a matter of days? 
Well, this is determined by your order fulfillment process. 
Here, I'll take a deep dive into how fulfillment centers work and how they can benefit your business.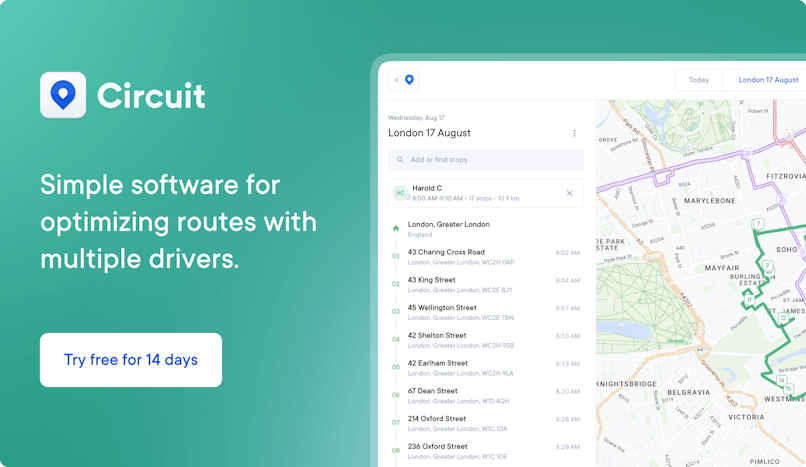 What is a fulfillment center?
Fulfillment centers are a crucial part of the supply chain. 
They act as a hub for all logistical processes getting your product from the supplier to the customer — removing the need for you to pack, address, and deliver each product yourself.
Basically, a fulfillment center is a huge warehouse where incoming orders are received and stored before they're shipped.
It's a busy and bustling space brimming with orders and people hurrying about to make sure everything goes smoothly. 
A fulfillment center offers third-party logistics (3PL) services to sellers, including receiving, processing, and fulfilling orders. 
Ultimately, a fulfillment center is a combination of storage facilities and logistics services.
A fulfillment center functions like a hub where online orders are stored and prepared before they're finally sent off to customers' locations. 
Here are some of the key activities a fulfillment center performs: 
Offering businesses necessary warehouse space
Managing the warehouse to make sure products are stored safely
Managing inventory 
Tracking business orders 
Picking and packing products 
Organizing and managing deliveries (including coordinating with third-party delivery services and tracking deliveries)
Managing returns and complaints 
If you're having trouble imagining what a fulfillment center looks like, here are a few elements you'll find at nearly all of them: 
Receiving docks: This is where inbound products are received, logged into inventory, and organized on shelves.
Shelving and pallets: This is where the center stores items awaiting fulfillment.
Packing stations: Here, the fulfillment team packs the products into boxes and adds shipping labels with the delivery information.
Outbound loading docks: This is where the workers place outbound packages that are dispatched through chosen delivery companies. Business-to-consumer (B2C) orders are sent to customers' homes. Business-to-business (B2B) orders are shipped to larger retailers. 
How is a fulfillment center different from a warehouse? 
When you first saw the term "fulfillment center," you probably assumed we meant a warehouse. 
But the two are somewhat different. 
In fact, people often use the terms "fulfillment center," "distribution center," and "warehouse" interchangeably. 
Here are some more ways to differentiate between warehouses and fulfillment centers.
They have varying purposes
While both are large buildings that store physical products for businesses, they serve different roles.
Simply put, the main purpose of warehouse space is to hold inventory. 
On the other hand, fulfillment centers help businesses offer a better customer experience by offering timely deliveries. 
The main purpose of a fulfillment center is to manage all the processes that take place, from when a customer makes a purchase to when it reaches the delivery address.
While the fulfillment center can consist of a warehouse to store inventory, it only addresses a small part of its functions. 
They store items for varying durations
Ideally, you shouldn't store inventory in a fulfillment center for a long time. 
You may have to pay a higher warehousing fee to store products in a fulfillment center over a long period. 
For example, Amazon charges a long-term storage fee for storing goods in the fulfillment center between 271 and 365 days.
As a seller, you should constantly be in touch with your 3PL fulfillment provider about current stock levels.
At a fulfillment center, the goal is to turn inventory over quickly and focus on making deliveries more efficient. 
This is why many fulfillment services offer same-day delivery options for select products if shipping rates allow. 
On the other hand, companies can store their unsold products in warehouses for a longer period. 
They have different facilities
Warehouses are large buildings or industrial spaces with containers, shelves, and storage bins for housing products. 
Since they're just used to store goods, they tend to be largely static. 
Activity takes place only when goods are brought in or sent out, as most warehouses don't offer additional services.
In contrast, fulfillment centers are usually bustling with activity. This is because of the large number of processes taking place at one time.
 A fulfillment warehouse usually has a large staff taking care of activities, from preparing shipping labels and inspecting and packing products to receiving goods and managing returns. 
Pickup frequency differs
Fulfillment centers start preparing orders for dispatch almost immediately after they're placed. 
This is essential to guarantee quick deliveries and meet customer expectations. 
In fact, 62 percent of shoppers expect free shipping orders to arrive in less than three business days, while 38 percent expect their products in less than two. 
To meet this demand, multiple delivery companies pick up shipments from fulfillment centers daily — sometimes several times in a single day.
Warehouses usually have fewer pickup schedules. 
This is because it's more cost-effective to send multiple products in one go, regardless of the customer's delivery expectations. 
Warehouses typically dispatch goods in bulk, as it's cheaper to ship freight. 
Delivery time isn't as quick when shipping from warehouses.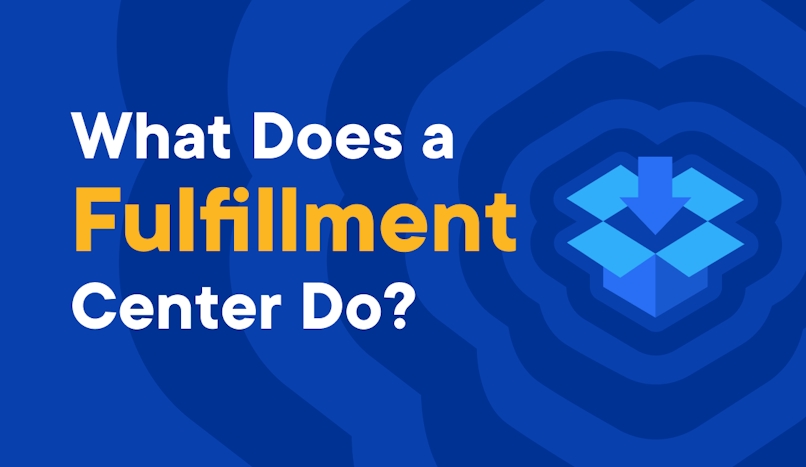 What does a fulfillment center do?
What a shopkeeper or retail assistant does in a brick-and-mortar store, fulfillment centers do for online shopping. 
When you're in a shop, the shopkeeper might get an item for you, bill it, put it in a bag, and hand it over. 
Fulfillment centers complete the same process: They pick a product from the warehouse, package it, and deliver it to a customer's doorstep. 
A fulfillment provider handles all fulfillment activities in one place.
Once a customer places an order through an eCommerce store, a series of actions take place at the fulfillment center.
The inventory is picked up, and products are packed into boxes and labeled for delivery to the buyer's address.
Some important processes carried out at a fulfillment center are:
Real-time inventory management
The seller places an order for a specific amount of product with the manufacturer. It's stored at the fulfillment center, where orders are processed and delivered. 
Sellers replenish the inventory for future orders based on real-time forecasting and sales trends.
Picking, kitting, and packing products
Once an order is placed on the seller's website, employees at the fulfillment center pick and package the items within the order. 
Kitting is a process where multiple products are grouped and packaged as a single unit. This helps trim shipping costs. 
Processing and fulfilling orders as they come in
As eCommerce orders come in, multiple processes prepare them for delivery. Inventory is updated, customer addresses checked, items packaged, labels pasted on packages, and packages are sent off to customers using third-party delivery services. 
Transportation coordination for deliveries
It's important to make sure that deliveries go out as scheduled and reach customers on time. Both fulfillment centers and online businesses selling products can benefit from routing software like Circuit for Teams.
How do fulfillment centers help your business grow?
As an eCommerce business owner, making big decisions about your company's future can be pretty stressful. 
At Circuit, we get it. 
But at some point, you'll need to decide if you want to keep your fulfillment process in-house or partner with a fulfillment solutions provider. 
If you're still confused about outsourcing fulfillment, here are some pros and cons to help you make up your mind. 
Let's start with the benefits of using a fulfillment center.
It allows you to focus on growing your company 
As an online store owner, you likely oversee many business-related tasks and manage sales on multiple marketplaces. 
By outsourcing fulfillment tasks to a 3PL provider, you can focus on the bigger picture and spend more time on product sourcing, business expansion, creative marketing, pricing, and meeting consumer expectations. 
It can be cost-effective
Fulfillment centers can negotiate better rates with shipping carriers because of the large volume they handle. 
This rate is often lower than what you'd pay a delivery partner if you used their services directly.
If you have high stock-keeping units (SKUs) and volume, you can partner with a 3PL provider with multiple fulfillment centers and warehouses. 
This can lower transportation costs and reduce travel time, as the product can be dispatched from the warehouse closest to the customer. 
Similarly, if the center is close to your manufacturer, you can cut costs on transporting products from the manufacturer to the fulfillment center. 
Moreover, this strategy can help reduce delays associated with regional supply chain snags.
By outsourcing order fulfillment, you can reduce fixed overhead costs like labor, equipment, and storage facility rent. 
Many fulfillment centers offer a variable cost model where you only pay for the services used.
It helps you scale up your offerings
As your business grows, you may have a tough time finding larger warehousing space. 
Warehouse management can also become increasingly tedious. 
When you work with a fulfillment partner, you can benefit from their existing resources and storage facilities to fulfill orders even when volumes rise. 
Third-party fulfillment companies can also help you expand your distribution area. They can give you access to new markets that you couldn't otherwise cater to due to your location or inability to manage shipping to certain countries or within expected timelines.
For example, companies like Plugable have been able to enter new markets using Fulfillment by Amazon (FBA). Instead of manually dealing with customs and local laws, the founder only needs to ship goods to the UK, and Amazon takes care of the rest.
It makes fulfillment more efficient
The staff at fulfillment centers are well-trained to manage inbound and outbound operations. 
They have the expertise and experience to handle the delivery and shipment of thousands of daily orders.
When you partner with a fulfillment company, it becomes responsible for dealing with any challenges relating to sales, restocks, or returned products while still managing quick turnaround times and maintaining costs.
Modern fulfillment centers are also equipped with advanced technology and machinery to automate many steps of the fulfillment process.
What are the downsides of using a fulfillment center? 
Sounds great, right?
Well, it can't all be rainbows and butterflies. 
While partnering with a fulfillment center has many advantages, there are also some potential drawbacks. 
It reduces your control over the fulfillment process
As an eCommerce business owner, you may have set up your entire business by yourself. 
This might make it hard to give up control of an important part of your business operations.
If you're outsourcing your fulfillment processes, be sure the provider is someone you can trust.
Consider the scenario where a customer receives a damaged product. 
It can be difficult to figure out whether you caused the problem or it happened during shipment. 
Having honest and open communication channels with your fulfillment partner can help avoid similar issues.
It results in a lack of personalization
Who doesn't like a handwritten note from the brand thanking them for their purchase? 
With 3PL, you can forget about such personal touches. 
A fulfillment center is concerned with packaging and shipping the correct orders on time, not aesthetic flourishes. 
They may not be able to add seasonal promotion brochures or include free gifts or holiday cards — making it hard for you to add a custom touch to orders. 
While this can reduce costs, it does have disadvantages.
Personalization is important for businesses and helps your customers feel valued. 
A recent survey by Mckinsey & Company found that 71 percent of consumers expect companies to give personalized interactions, and 76 percent get frustrated when this doesn't happen.
So, what can you do in this situation? Consider offering your customers a personalized experience in different ways.
You can reach out to customers with emails or text messages that address them by name, or offer targeted promotions like discount codes on their birthdays.
It can lead to potentially higher costs
In most cases, outsourcing fulfillment helps lower spending. But this can vary based on your order volume and needs. 
A fulfillment center offers a variety of services, and all of them come at a cost. These fees include:
Receiving fees for offloading products from the freight transportation provider to the warehouse
Warehousing fees based on the amount of space your inventory takes (this means you will have to pay more for excess inventory)
Pick-and-pack fees for taking units from storage shelves or bins and packing them for shipment
Shipping costs for delivering packages to customers at their chosen address
Account setup fees to cover the costs of account creation and software integration
A minimum monthly spend fee is also typically charged
Does this mean you shouldn't partner with a 3PL provider if it turns out to be more expensive? 
Well, it's not that simple.
Fulfillment centers offer many benefits, such as improving the customer experience, streamlining logistics, and allowing you to focus on scaling your company. 
You should look at the larger picture before making a decision about what's best for your business.
Fulfillment center example
The world's largest eCommerce company Amazon makes use of an intelligent bifurcated model to sort all of its deliveries. 
Amazon owns fulfillment centers of two kinds: sortable fulfillment centers and nonsortable fulfillment centers. 
Sortable fulfillment centers are around 800,000 square feet in size and used to sort and pack customer orders that have small items like books, toys, and housewares. 
Nonsortable fulfillment centers range from 600,000 to 1 million square feet and are used to ship bulky or larger-sized customer items, such as patio furniture, outdoor equipment, and rugs. 
Bifurcating orders by size allows Amazon to use different kinds of machinery and equipment in each fulfillment center. 
For example, the nonsortable centers can be supplied with bigger forklifts and special supervisors who have experience handling freight deliveries. 
This helps avoid confusion and makes the process of sorting, handling, and labeling orders more efficient.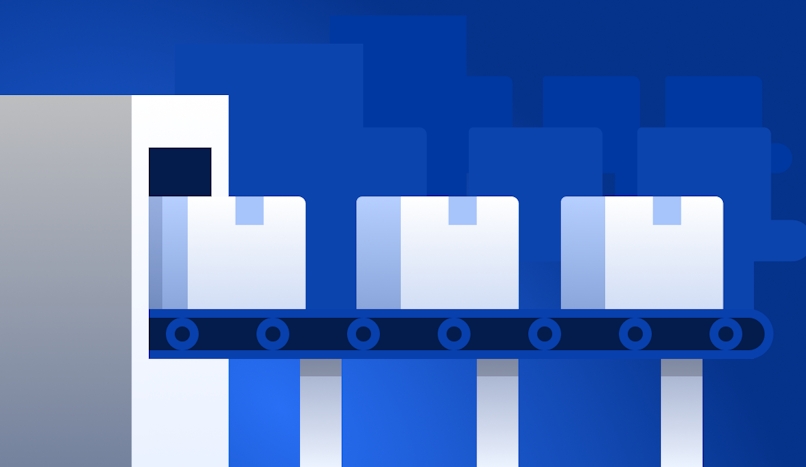 Steps of the order fulfillment process
Typically, a fulfillment operation looks like this: 
1. Receive order shipments
First, you need to get your inventory to the fulfillment center. This can happen in various ways, depending on how your business functions.
If you manufacture goods, you can ship the products to the fulfillment center by truck freight or a shipping company. 
If you resell goods manufactured by a third party, you can ask them to send the inventory directly to the fulfillment center. 
You can share the shipping details or purchase with your fulfillment partner, so they're prepared to receive your goods when they arrive.
Staff members will receive and sort your inventory once it reaches the fulfillment center.
They check the products using your shipment information and make sure the quantities are accurate and the stock isn't damaged. 
They'll inform you of any problems regarding the stock before proceeding.
2. Tag and store inventory
Next, the inventory is managed and organized using a tagging system so all SKUs are marked correctly. 
The type of system may vary depending on your partner company.
Your items move into storage once they're tagged and organized. 
Fulfillment centers are meant for fast turnovers and aren't designed for long-term storage.
Spend time studying demand and supply for different products to make sure the fulfillment center always has available stock to dispatch orders on time. 
Your fulfillment partner can share relevant data with you to help maintain this balance.
Some fulfillment centers offer additional features, like climate control or increased security. These can be helpful if you sell valuable or fragile products.
3. Process orders
Once the fulfillment center receives and sorts your inventory, it's time to process customer purchases. 
This includes order picking, sorting, packaging, labeling, and holding for shipping. 
You can accept and manage your orders using any preferred order-receiving system, or use an online portal offered by the fulfillment company for manual order entry. 
Some fulfillment centers also allow you to opt for customer service, where customers can place an order by email or phone.
4. Ship packages
Once an order is placed, it's time to start working on shipping it. This stage is also referred to as pick, pack, and ship.
Picking products means locating and retrieving the items from storage. 
The fulfillment center may keep a small quantity of stock close to the packing station to make the process more efficient. 
In some cases, kitting services may also be needed. 
This means combining many individual items into one unit for shipping, such as subscription boxes or makeup kits.
Center staff members will check the desired products against the order information and move them into the packaging stage.
The staff responsible for packing orders will re-check the products to make sure they are correct. 
Then, they place them into suitable packaging, ranging from large corrugated boxes to bubble mailers.
Next, relevant materials like order receipts and return labels are inserted into the packaging (along with the products). 
The order is now ready to ship.
Once the order is packaged and marked ready for delivery, the shipping partner can pick it up. 
Depending on the fulfillment and shipping company, pickup frequency can vary from daily to several times in a single day.
If you use a specific carrier or shipping method for orders, the fulfillment center staff will reach out to them. 
Otherwise, they'll rate-shop to find the lowest delivery rate that meets the delivery deadline.
Once the product is picked up, the fulfillment company updates the order status on the eCommerce platform or order management system. 
It's a good idea to set up automatic notifications about shipping information so customers can track their deliveries.
Although shipping may seem like a simple step in the fulfillment process, it's a crucial part of customer experience and avoiding delayed or missed orders. 
5. Manage returns
When people think of the fulfillment process, they usually picture getting a product from the seller to the customer. 
But what happens when a customer wants to return their order?
The customer might want to return the product for many reasons — maybe the size is wrong, the item didn't match the description, or they simply changed their mind. 
A reverse pickup request will be sent to the delivery partner, who brings the unwanted item back to the fulfillment center. 
The staff must now carry out quality checks to make sure it meets your return conditions. 
Next, the returned product is either returned to the inventory, sent back to the vendor, or discarded.
Some fulfillment centers charge a fee for restocking or processing returns. 
If you sell goods with a high return rate — such as apparel or footwear — make sure to consider this step of the fulfillment process before choosing a 3PL provider.
The role of fulfillment centers in the order fulfillment process 
There's no doubt that fulfillment centers play a significant role in the order fulfillment process. 
The whole idea of a fulfillment center is to situate all order fulfillment activities in one space to make the process faster and more efficient. 
What are the key parts of the order fulfillment process? 
Receiving inventory 
Storing inventory
Picking ordered items
Packaging
Organizing delivery 
Managing returns
As you know now, all of these processes take place within a fulfillment center. 
Fulfillment centers are involved in every stage — from storing and organizing inventory to creating a pleasant delivery experience for customers. 
ECommerce fulfillment has many moving parts that can be difficult for a business to handle independently. 
The fulfillment process is also demanding — it needs significant attention, time, expertise, and physical space to be performed properly.
Working with an order fulfillment service can be especially helpful if you want to scale quickly, sell products internationally, or don't have the resources to offer in-house fulfillment. 
Since fulfillment centers are at the heart of the order fulfillment process, investing in a good 3PL service can go a long way in taking your business to the next level.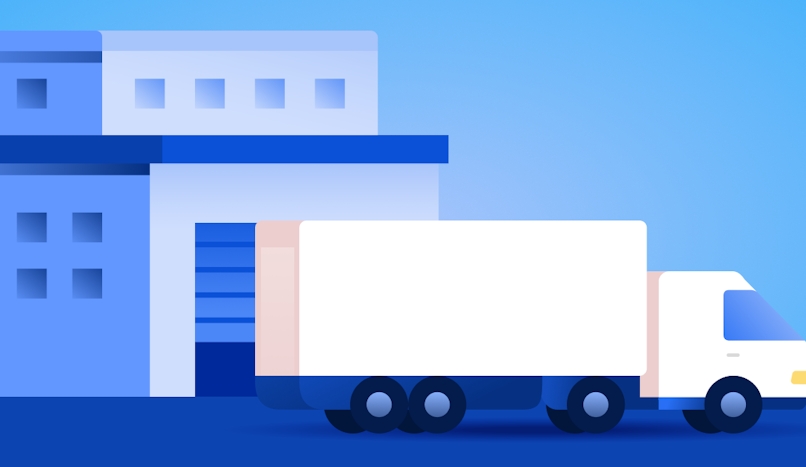 At what point does it make sense to use a fulfillment center?
If you're a small eCommerce company, you probably began with in-house fulfillment and handled inventory management, storage, processing, packaging, and delivery yourself. 
This makes sense when your business is still small and you want to cut costs by managing everything using your own staff and resources.
However, it can be increasingly difficult to handle everything yourself as your company grows. 
At some point, your orders will begin to increase and you simply won't have enough space or an efficient order fulfillment system to handle order volume. 
So, the best time to start thinking about working with a 3PL service is when inventory management and order fulfillment are becoming too cumbersome to handle on your own. 
Here's how to recognize if it's the right time to switch to a fulfillment center: 
Time spent on order fulfillment: If you find yourself spending most of your time processing customer orders and prepping them for delivery, you may want to consider outsourcing fulfillment to a 3PL company. You don't want to be in a place where you have more orders than you have time to actually process them. 
Negative customer feedback: If you've been receiving customer complaints about delivery delays or poorly packaged products, it could be because you are overextending yourself by doing something you no longer have time to do. Professional fulfillment services might be able to offer your customers a better delivery experience. 
If your company is receiving customer orders in high volumes and you constantly feel under the pump about fulfilling orders, working with a 3PL company can be ideal.
If you're looking for fulfillment services for your business needs, here are some options: 
For example, if you sell your products on Amazon, you can use Amazon Fulfillment Centers to receive, pack, ship, offer customer service, and handle returns for you. 
Fulfillment by Amazon (FBA) is Amazon's in-house order fulfillment company that allows retailers to subscribe to its services for a monthly fee. 
It can be a good idea to outsource your fulfillment processes to a well-established company until you can establish a strong supply chain of your own. 
Fulfillment center conclusion
When you're scaling up your business, manually packaging, labeling, and shipping your orders can be a challenging task. 
Fortunately, fulfillment centers can help with logistics by organizing shipping and packing processes. 
If you're interested in working with a 3PL provider to help with order fulfillment, you'll want to consider your order volume, inventory requirement, and budget.
 And while the fulfillment center focuses on getting packages out the door,  you can focus on growing your business.