6 minute read
The Cheapest Way to Ship Large Packages in 2023
Even though you're looking for cheap freight shipping, you still want your shipment to arrive safely and in one piece! Here's how to do so affordably.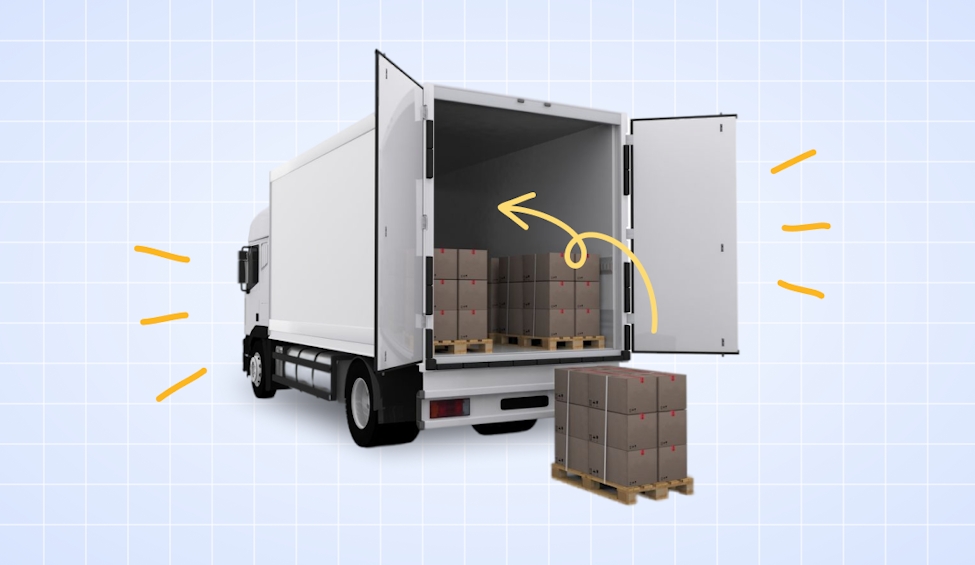 Want in on a little secret? One of the cheapest ways to ship large packages is with in-house delivery and help from route planning software like Circuit for Teams.
Wouldn't it be nice if all packages could be shipped through the standard post service?
As a business owner, you've probably come across your fair share of oversized or heavy items — and you know that shipping them can definitely be more complicated than shipping standard packages.
Even though you're looking for cheap freight shipping, you still want your shipment to arrive safely and in one piece!
In this article, we'll discuss freight shipping and how you can do so affordably and safely.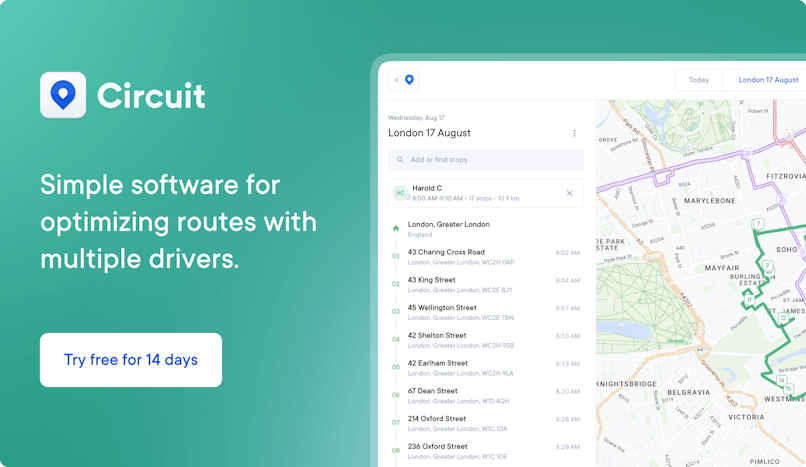 What's considered freight shipping?
How do you understand what freight shipping is? Well, let's first explain what freight is.
Freight are goods that are too large or heavy to ship through the traditional mail. Freight shipments are usually transported in bulk by truck, train, ship, or aircraft.
So, freight shipping is when you transport large merchandise, goods, and cargo by land, sea, or air.
Some common types of freight shipping include:
Less-than-truckload (LTL): Less-than-truckload, also known as less-than-load (LTL), is designed for relatively small loads or quantities of shipments — between 150 pounds and 15,000 pounds (which is small compared to the other types!). You must always check with the carrier as they each have their own rules and limits for the dimensions of LTL freight. With LTL, your freight carrier combines the loads of several customers to get the goods to their destinations.
Full truckload (FTL): Full truckload means you'll have a dedicated truck for a single shipment. Typically, loads weighing more than 15,000 pounds will use them. You may find this shipping mode can be costly. But your shipment will arrive faster with the bonus of reduced freight damage.
Partial truckload (PTL): Partial truckload is a hybrid between LTL and FTL. It can be more cost-effective than FTL because you don't have to pay for a dedicated trailer. It also lets you send larger loads than what's allowed in LTL. You can usually choose PTL if you're shipping 5,000 pounds to 38,000 pounds of goods.
Expedited: Expedited shipping makes sure that your goods are delivered faster than regular transit times. Your freight is most often transported by truck or air. Trucks carrying expedited shipments move directly from pickup to delivery with barely any stops along the way.
What affects freight shipping prices?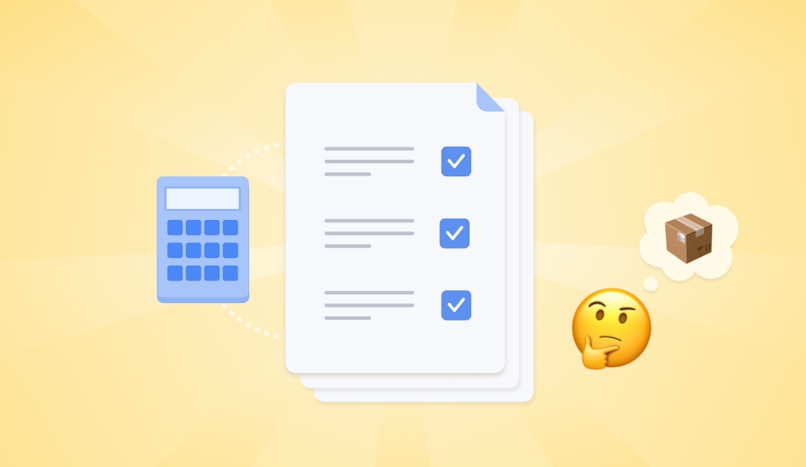 There's so much more to shipping than just the weight of the freight. Understanding freight shipping prices can be a huge stumbling block for many business owners. Don't get bogged down overthinking it, though. Here are some factors you'll need to consider:
Dimensional weight: This refers to your package's "theoretical" weight. Carriers like UPS, FedEx, and USPS will often calculate how much your package weighs based on how much space it occupies. They'll then charge the higher price between the actual or dimensional weights. So, if you're shipping a large box that's pretty light, make sure you get quotes from carriers for the exact cost.
Special services: You probably know this, but goods that need special handling — like perishables, fragile items, or hazardous materials — will cost you more.
Origin and destination of the package: Aside from size and weight, how far your shipment will have to travel also affects shipping rates—the farther the distance between your package's origin and its destination, the higher your shipping costs.
Shipping method: Your transport mode used to deliver your shipment affects its price, too.
What is freight class and how does it affect shipping cost?
Does freight pricing sound complicated? Don't worry; there are controls, such as freight classification, to help.
Freight classification gives you and your carrier a standardized and uniform pricing structure for freight shipping. It also simplifies many elements of the shipping process for different types of cargo.
You'll find more about the standard freight classification from the National Motor Freight Traffic Association (NMFTA) guidelines.
How to determine your freight class
Your given freight class is based on three factors; density and stowability, ease of handling, and liability.
Density and stowability: How easy your freight is to stow due to its size and weight.
Ease of handling: What kind of care your cargo needs when it's in transport.
Liability: The value of the items you send and how risky they are to transport. (Sending clothing will be safer than carbonated drinks)
So, how difficult or easy your item is to ship is what determines its weight class.
After your shipment's evaluation, it's typically grouped into one of the standard 18 freight classes. And your freight classification factors heavily on the shipping cost.
Class numbers are between 50 and 500. The higher the freight class, the more expensive your goods are to ship.
50 is the lowest class and so usually the least expensive. Shipment classified as 500 will cost you the most.
To figure out your freight class, you just need to contact your freight broker (more on that below). This freight class shipping calculator can also help.
The cheapest way to ship large packages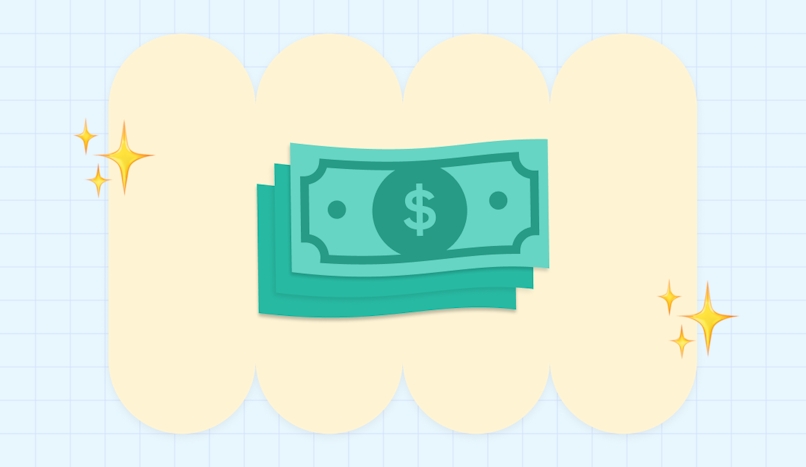 Have you calculated how much it'll cost to ship your freight — and it's making you wince? Don't worry.
Below are some of the cheapest ways to ship large packages.
Compare rates with freight brokers
A freight broker is an individual or company that acts as your intermediary between customers who have goods to transport and authorized shipping carriers.
In fact, they're responsible for facilitating most of the goods transported in North America. (Since most freight shippers don't have contracts with shipping companies.)
Freight brokers can help you find reliable freight companies with the best rates that you might not be aware of. They also generally offer competitive rates because of their strong relationships with carriers.
And freight brokers have more hands-on customer service. So they're a great option if you're new to shipping freight or an occasional shipper.
FreightPros, Redhawk Logistics, and Echo Global Logistics are just a few examples of freight brokers. You can do a quick online search to find a local freight broker near you.
Cheap freight shipping with FedEx, UPS, and DHL
One of the cheapest ways to send large packages is through freight shipping services. But it's also a good idea to check and compare prices with USPS, FedEx, and DHL.
You may get a lower price depending on the weight and class of your products. Or take advantage of faster services.
USPS: The United States Postal Service (USPS) has several shipping services and mail types. Plus some overnight shipping options. There are two ways to ship large packages with them:
You can use their flat-rate boxes for products weighing less than 70 pounds. USPS offers small, medium, and large flat rate boxes; the bigger the box, the higher your shipping price. Your packages are shipped through Priority Mail and typically delivered within one to three days. Flat-rate shipping with USPS is the cheapest option for sending this package weight.
Not all packages fit in a nice flat box. For this, USPS has Retail Ground shipping. The weight limit is still 70 pounds, and the price starts at $8.20 with the delivery time from two to eight days.
FedEx: FedEx also offers you a couple of heavy and oversized delivery services. FedEx Ground shipping has a weight limit of 150 pounds and a size of up to 108 inches in length and 165 inches in length plus girth. Your delivery time will be one to seven days.
You can use the FedEx rates tool to calculate your shipping cost.
If you're shipping pallets of heavy packages, though, you'll want to check out FedEx Freight. Your shipping cost is calculated by the overall weight and size of your pallet. FedEx also has a nice website setup where you can check the freight class for your shipment. You can also create a bill of lading (BOL) and get quotes for LTL freight shipping or air freight.
DHL: DHL is an excellent option for your international shipping because the company co-owns and partners with several different airlines around the world. DHL's Air Freight service offers same-day delivery and several other options, including Urgent Air Freight (one to two days) to Air Economy (five to seven days).
If you're looking to transport something valuable, DHL also offers special cargo handling, temperature-controlled environments, and day-definite international shipments.
In-house delivery with help from Circuit for Teams
In some cases, it might be even more cost-effective for your business to get its own delivery vehicles and manage deliveries with the help of routing software like Circuit for Teams — especially if you want to get last-mile delivery done right.
One of the advantages of in-house delivery is that you have complete control of the customer service experience. You can also change and personalize it to meet customer expectations as your business grows and evolves.
Learn more about optimizing in-house shipping with Circuit for Teams
If in-house delivery sounds right for your business, don't go at it alone.
Circuit for Teams routing software can help you simplify your delivery operation and save hours from route planning each day. You can optimize multiple driver routes, keep customers updated, and get proof of delivery.
Other features include monitoring your team's progress in real time. And you can customize delivery windows for customers who want specific time slots. Simply include the information and the app will make sure drivers arrive in time!
See how you can start route planning in less than five minutes. Start a free trial or book a demo today!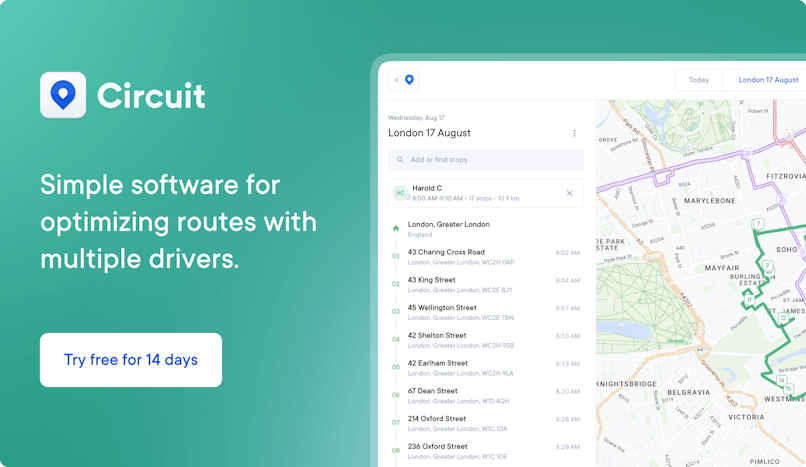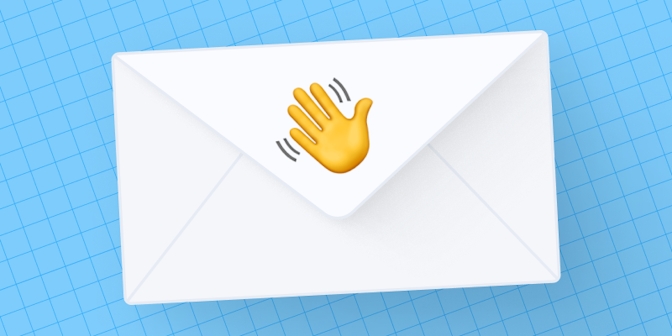 You made it this far!
Chances are you'll love our other stuff too. Get our newsletter for the latest on all things delivery.