8 minute read
The Shopify Local Delivery App: How it Compares to Circuit
In this guide, we'll compare and contrast the route optimization and delivery management features of the Shopify Local Delivery App with our own offering, Circuit.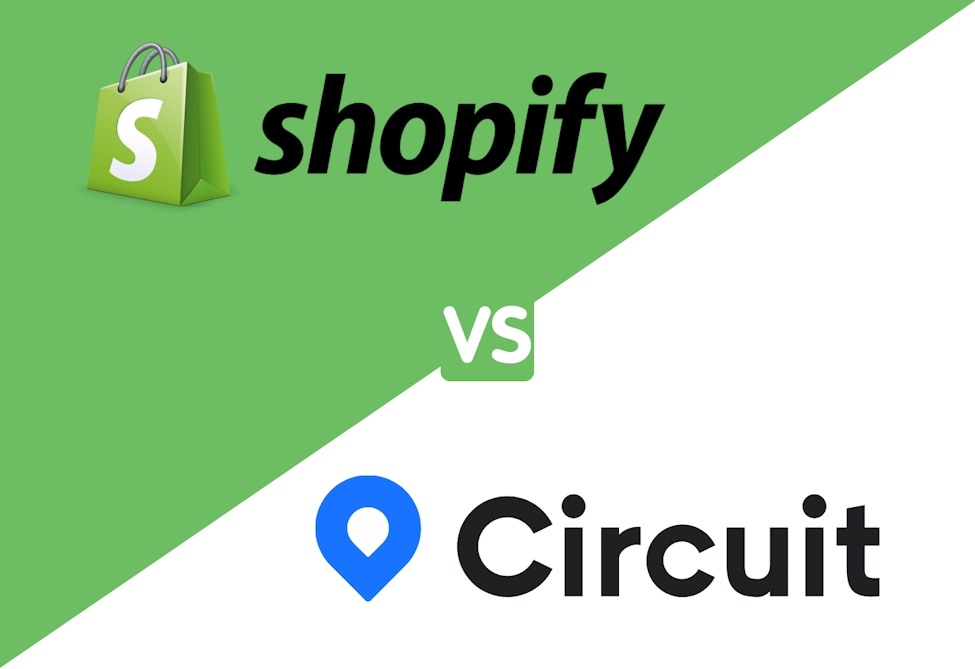 The COVID-19 pandemic has caused a rapid change in how local companies operate, because lockdown has forced business owners to think of new ways to reach customers. One of the major shifts has been retailers handling their own deliveries; taking online orders directly to people's doors.
We've seen this change first-hand, with many more independent businesses needing Circuit's help for better delivery management and route planning. And it seems like we're not the only ones to notice this trend, because Shopify just launched their own route optimization app, Shopify Local Delivery.
Competition keeps us on our toes, and that's definitely a good thing. In this guide, we'll be comparing and contrasting the Shopify Local Delivery App with our own offering, Circuit. We'll cover:
The benefits and limitations of Shopify Local Delivery
How Circuit compares to the Shopify Local Delivery App
Which types of businesses suit Shopify Local Delivery, and when Circuit is a better fit
If you need the ability to rapidly scale up delivery services, or if you need a simple solution for managing deliveries and optimizing routes, both Circuit and Shopify Local Delivery are options worth considering. This guide is designed to help you decide which solution makes the most sense for you.
Introducing the Shopify Local Delivery App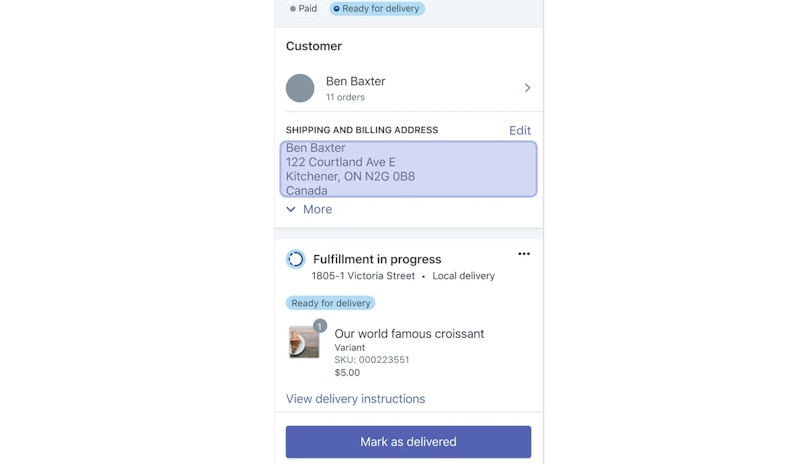 The Shopify Local Delivery App is designed to help Shopify store owners manage delivery lists, optimize the order of deliveries, and provide their customers with updated status reports about parcel deliveries.
On the face of it, many of these benefits seem to match Circuit's. However, there are plenty of important differences between the two tools that we'll investigate in this guide.
The Benefits and Limitations of the Shopify Local Delivery App
Three Unique Benefits of the Shopify Local Delivery App:
The app is native to Shopify: The Shopify Local Delivery App is made by Shopify, for Shopify. This means that if you currently run your eCommerce store on Shopify, the tool is built into your existing platform and can be integrated easily with your admin, processes, and staff.


It's free to use: Shopify Local Delivery is free for all Shopify merchants who are eligible to use the app. This means if you have 20 or fewer locations (i.e. warehouses or stores), have custom checkouts disabled, and have multiple location inventory enabled, you can start right away.


You can customize email notifications: If you're familiar with Liquid, Shopify's templating code language, you can customize local delivery notifications, and also customize the order confirmations for customers that choose the local delivery option at checkout.
If you'd like more information about the nuts-and-bolts of how the Shopify Local Delivery App works, you can find details on the Shopify help center or the Shopify app store.
Five Limitations of Shopify Local Delivery:
Limited to Shopify: If your store runs on WooCommerce, BigCommerce, Magento — or any other eCommerce platform — the Shopify Local Delivery App won't be useful for your business. You'll need to use a third-party tool like Circuit to manage delivery lists and optimize routes.


Only suitable for companies with one driver: The app can sort a list of addresses neatly into one optimal route order, but it can't split the master list between different drivers. So, the dispatcher would need to do this manually before the app optimizes each route.Not only is this a time-consuming process, but it's difficult for a human to do this daily without making errors — e.g. missing stops, duplicating stops between drivers, or other mistakes.


No customer interaction: Drivers can update the status of a delivery, either to mark as delivered or mark as attempted (i.e. failed), but the notes left on the app are not available for the end recipient to view. This is in contrast to Circuit, where drivers and recipients can both leave visible notes for each other — and the driver can also share their proof-of-delivery photo.


Limited to Shop Pay: Shopify Local Delivery can't be used with any other accelerated payment method other than Shop Pay, meaning that customers can't choose Shopify Local Delivery if they wish to pay with PayPal, Apple Pay, Amazon Pay, or Google Pay. They simply won't be able to select local delivery at checkout if they use these payment methods.


Maximum of 100 delivery stops: This might be plenty for the smaller retailers, but if you want to scale up deliveries while keeping your routes optimized, the app won't be able to help anymore.
Shopify has also warned their Shopify Plus members (enterprise-level users) that adding Shopify Local Delivery to their checkout can cause problems with their customized checkout templates.
How Circuit Compares to the Shopify Local Delivery App
The Shopify Local Delivery App is a really useful option for small Shopify merchants with one delivery driver, provided none of the above limitations get in the way. The route optimization is simple and solid, and the delivery notifications keep recipients in the loop about the general status of their order.
In contrast, Circuit is better for businesses that employ more than one driver for running deliveries, and/or with a larger inventory of items that need to be delivered daily. And if you also have specific delivery requirements (e.g. a parcel needs to be delivered before 12pm), Circuit is probably a better fit.
Circuit's delivery management app might suit you better in these particular cases, because:
Circuit can take your exported list of deliveries, and divide it automatically between multiple drivers — calculating the optimal route for each driver without the store owner having to manually figure out which packages should go in which delivery truck.

Note: If a dispatcher has to spend an hour every morning working out where packages should go, they've already lost much of the efficiency gained by using a route planner. Plus, this complex manual process lends itself to human error, while an algorithm would get it right every time. Circuit offers the best of both worlds, because it automatically calculates routes, but the dispatcher can make adjustments afterwards if needed (e.g. if one delivery becomes a priority).


If there are stops that need to be made in certain time slots in the day, Circuit will always take that into account and calculate the optimal route around those deliveries, so the recipients get their package when they need it without the driver having to figure out ways to beat the clock.


Circuit can handle an unlimited number of deliveries in one single day, meaning there's no need to worry if you have more than 100 deliveries to make.
So, generally, if you have two or more delivery drivers, complex delivery requirements, and the potential for more than 100 deliveries per day, Circuit is relevant for you. At the same time, other factors make the Circuit app a superior option for any retailer — regardless of the complexity of their deliveries:
Driver tracking: Circuit provides route monitoring for the dispatcher, meaning you can see where your drivers are at any given time, and get real-time updates on where they are on their route.


Proof-of-delivery: With Circuit, you get signature capture and photo capture, so the driver can accept proof-of-delivery and your back-office has a permanent record.


Note sharing: When you use Circuit for your delivery management, the recipient can leave instruction notes which update in real-time. This means they can tell the driver to put the parcel in their backyard, or leave it with a neighbour if they don't answer the door.
At the time of writing, none of these three features are available on the Shopify Local Delivery App.
If you offer local delivery services and want a simple, cost-effective way to optimize routes, track deliveries, and update recipients, sign up for a free trial of Circuit.
How Small Businesses Have Used Circuit to Scale Local Delivery OperationSmall Businesses Have Used Circuit to Scale Local Delivery Operations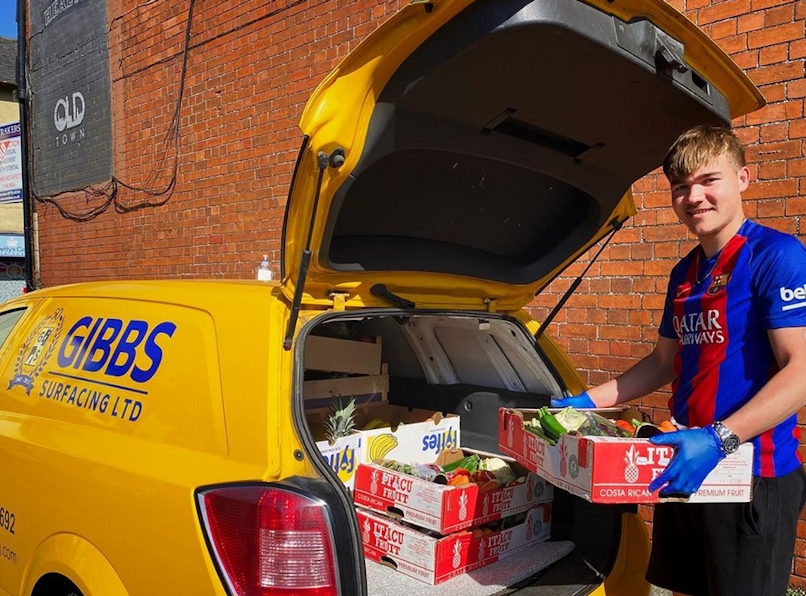 At the initial peak of COVID-19 — and during the resulting lockdowns — we saw many local organizations signing up for Circuit in order to scale their delivery services. Although they are relatively small organizations, they need more functionality than what Shopify Local Delivery can offer.
Coco Market:
Pilar Ordonez and Victoria Checchi, partners at Argentinian health food company, Coco Market, wanted to speed up their delivery management and get better at route planning — so they tried Circuit for Teams. The app saved them more than 5 hours per week in morning planning, and allowed Coco Market's drivers to complete their daily route 3 hours faster than before.
Circuit's route monitoring meant Pilar could track her delivery trucks and update customers on delivery times without interrupting the drivers on their route. And as Coco Market's eCommerce website sales tripled during the COVID-19 lockdowns, they were able to meet the increased demand without trouble.
The Core Juicery:
On the day that The Core Juicery switched from serving fresh juice in their cafe to delivering fruit and vegetable boxes, owner Kris got 300 orders for that week. Soon enough, they went from zero deliveries to 400 weekly deliveries. Kris uses Circuit to schedule deliveries for paying customers as well as for donation recipients such as hospital workers and at-risk residents.
Despite having multiple employees and volunteer drivers delivering various types of products to different customers, Circuit ensures that Kris's morning planning only takes 15-20 minutes.
Sanjhi Rasoi:
Sagar Dhaliwal has saved $3,500 in salary costs by using Circuit to optimize the food delivery service for his restaurant, Sanjhi Rasoi. He used Circuit's route duration metrics to switch his drivers from daily salaries to pay-per-hour, and proof-of-delivery confirmation (delivery photos) has prevented lost packages — meaning replacement meal deliveries are now down to zero. Sanjhi Rasoi can now deliver 1,000 hot meals per day to customers, with Sagar and his team comfortably managing the demand.
Further Examples:
And recently, we've also seen Woodbridge Emergency Response Group in the UK scaling from 600 food and medicine deliveries per week to 1,300, using route monitoring to track volunteer drivers and proof-of-delivery to confirm who receives life-saving medication.
Another example is The Chocolate Lab, based in California, who can now manage multiple delivery drivers doing 150 deliveries in a single day.
Summary: Shopify Local Delivery vs Circuit for Retail Deliveries
The Shopify Local Delivery App is a great tool for Shopify merchants who only have a few deliveries to make per day or per week — using one driver. If your ambition is to get an optimized list for better route planning, this mobile app is simple, quick, and easy to launch from your existing Shopify store.
However, even if you run a small operation like this, driver tracking, proof-of-delivery, and note sharing might be really useful. With Circuit, you get these features included. And for businesses who need more robust delivery management for complex inventories and multiple drivers, as well as route optimization for more stops, real-time updates, and route monitoring — Circuit is the solution that makes sense.
If you offer local delivery services and want a simple, cost-effective way to optimize routes, track deliveries, and update recipients, sign up for a free trial of Circuit.