6 minute read
How to Save Time & Money Using the Most Efficient Route Planner
In order to run an efficient delivery operation, you need to be able to optimize routes easily, and know that you're utilizing the fastest routes available.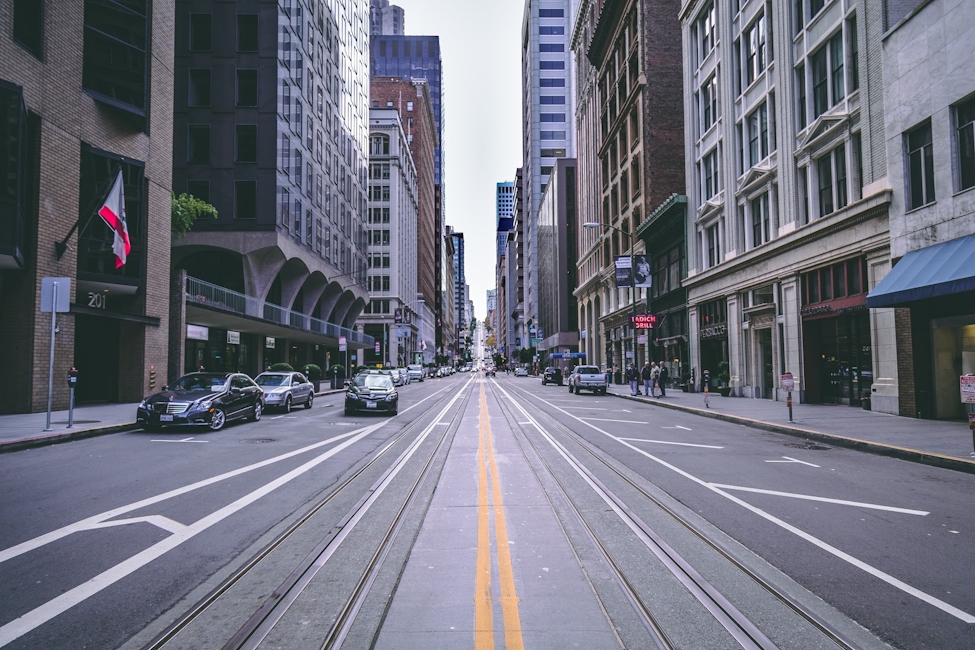 Planning the most efficient routes manually will take many hours away from your productivity, and it's hard enough when you have one delivery vehicle and a short list of deliveries. Add multiple drivers, complex routes, and time windows into the mix, and you're in trouble. This is impossible to accurately calculate without an advanced route planning tool.
Some delivery teams try to use free route planning apps (or even Google Maps), but these often fall short because they have a limit on the amount of routes or stops you can plan — or a cap on the number of drivers you can include.
When delivery teams suffer from inefficiency, it's usually due to two underlying issues:
Your route planning is taking far too long to manage at the start of every day;


Your routes are not as efficient as you want them to be, causing drivers to spend more time on the road and adding costs to your operation.
In order to run an efficient delivery operation, you need to be able to optimize routes easily, and know that they're really the fastest route available. And there are other things to consider when planning routes, such as priority stops, real-time changes, time constraints, and more.
In this post, we'll look at the typical bottlenecks for efficient route planning, and how you can use an automated route planner like Circuit to save time and money for your business.
The Bottlenecks in Route Planning and Delivery Management
Circuit started as a route planning app for drivers, and as we learned more about what our business customers needed, we developed Circuit for Teams to help delivery teams do more. As part of this process, our users told us about a number of operational bottlenecks, including:
1. Route Planning and Route Optimization
Whether you're a courier or a delivery company — or you're a small business like a restaurant, florist, bakery, or brewery — route planning and optimization can be a severe time drain. However, the problems often differ between these different types of companies. For example:
Business owners often spend hours every morning manually figuring out the best route for their delivery service. They might be using an app like Google Maps to figure out driving directions, handing out routes one-by-one based on city areas or staff schedules. This consumes a lot of time, and there are always mistakes in the calculation.Often, they will print out the resulting route plan and give it to their drivers, who will then have to input the addresses manually into their navigation app as they go.


Couriers and delivery companies often have some sort of tool to help them with route planning and optimization — sometimes a free one, and sometimes they pay for it. They suffer from limitations like a cap on the number of stops or routes, inability to optimize for multiple drivers, or a lack of integration with other delivery processes.
2. Managing and Customizing Routes in Real-Time
If there's anything that will throw your route planning out of whack, it's a last minute change to the game plan. Especially if you've figured it all out manually and printed out the itinerary. Last minute changes in route planning can occur for any number of reasons, including:
If you get a request from a major delivery company (e.g. Hermes, DHL, UPS) to prioritize a certain package after a customer complaint or error in the ordering process.


If a package legally needs to be signed for in person, but the recipient isn't at home to accept it (so you need to revisit the stop later in the day, or the following day).


If a delivery driver calls in sick, or has to leave work early due to personal reasons.


If a delivery driver prefers to run routes on one side of the city, and wants to swap their list with another member of the team.
These, and other unexpected events, can disrupt route planning. Not only does this make your process inefficient, but can leave recipients without the parcels that they're expecting. This harms customer satisfaction and adds stress to your support team who deal with the inquiries.
If you're looking for an efficient route planner with route optimization, route customization, proof of delivery, real-time driver tracking, and recipient updates, try Circuit for Teams. Get started right now with our free trial.
3. Navigating and Operating the Planned Delivery Routes
Planning delivery routes is one challenge to overcome, but actually operating those routes efficiently is another thing entirely. Delivery teams often struggle in the following ways:
Switching between the printout or the route planning app and their preferred navigational tool, or being forced to use a built-in navigation interface which isn't as user friendly (or accurate) as Google Maps, Waze, or Apple Maps.


Using multiple different systems for managing deliveries — for example, a separate proof of delivery system (or paper forms), messaging apps, and delivery lists.


Having no real-time visibility on drivers in the context of their planned route, meaning dispatch has to call or message drivers to find out where they are. Then, to relay information to customers manually — without accurate ETAs


Driving routes which aren't actually optimal, causing backtracking, overlaps, and delays.
By learning about these bottlenecks, we were able to build on Circuit's route planner app, developing a platform especially for the needs of delivery teams: Circuit for Teams. Beyond route optimization, it helps dispatchers and drivers operate routes more efficiently through built-in proof of delivery, recipient updates, accurate ETAs, and real-time driver tracking.
Introducing Circuit for Teams: Your Most Efficient Route Planner
If you're looking for simple route planning software, you can try the Circuit Route Planner. With this multi-stop route planner, you can optimize unlimited routes with up to 500 stops.
But bear in mind that if you need to plan optimal routes for multiple drivers, and if you need delivery management tools for efficient operations, Circuit for Teams is a better fit for you.
Circuit for Teams: Efficient Routing, Plus Much More
As a subscriber to Circuit for Teams, you get access to:
Route Planning for Multiple Drivers: You can build routes for multiple drivers in just a few minutes. All you need is a list of stops, and a list of drivers. Our algorithm will do the rest. Simply import your spreadsheet into the Circuit web app, and it will calculate the best way to distribute your routes, and make sure that each route is optimal. You can then share these routes with your drivers, who access it via their iOS or Android app.


Route Customization: You can easily swap routes between drivers, update routes, and add new stops while they're out and about. This means you can adapt to last minute changes, without disrupting the efficiency of your delivery operation.


undefined
Recipient Updates: With Circuit for Teams, you can send SMS and email notifications with an accurate ETA, meaning recipients are more likely to be home to accept the delivery. This makes delivery smoother, meaning you don't have to return another day.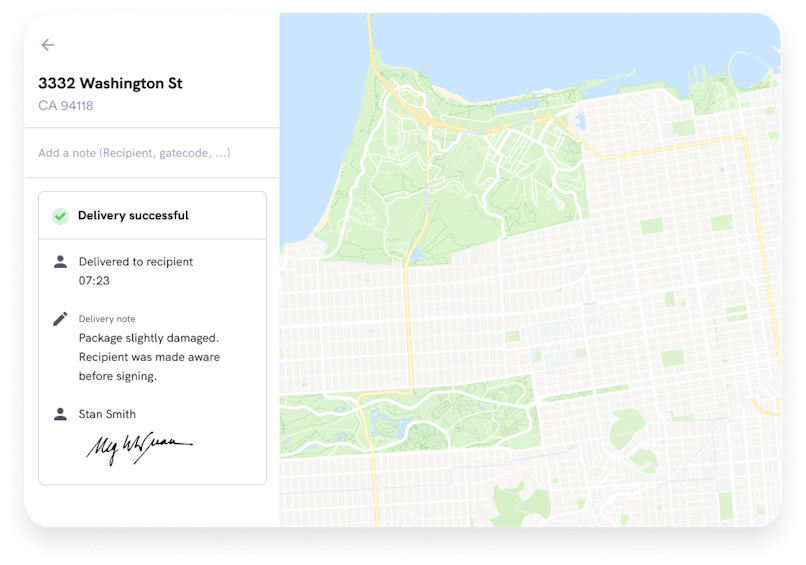 And this works closely together with our:
Proof of Delivery (POD) Functionality: Circuit offers photo capture and electronic signature capture, which are automatically uploaded to the cloud and accessible back at dispatch HQ. This means drivers are able to leave packages in safe places, and you can let recipients know exactly where their parcel is located without having to double-check.


Real-Time Driver Tracking: With Circuit, you can see your efficient route planning in action. Dispatchers can track drivers wherever they are, and know which stop is next.
Note: Coming soon to our Premium plan, you'll get access to multi-capacity vehicles, meaning you'll be able to specify the capacity of each vehicle in your fleet. This allows you to do efficient fleet-level route optimization — because you can customize the volume of packages in larger delivery vehicles versus smaller trucks and cars.
Final Thoughts: What You Need from Route Planning Software
In the end, an efficient route planner simply needs to create optimized routes with minimal manual effort, with each one actually being the shortest route (or fastest route). But the best route optimizers will also help you manage your deliveries more efficiently.
With Circuit for Teams, you can account for time constraints and priority stops, customize routes after they've been planned, and track the whole delivery process as it's occurring. Drivers are able to follow the optimized route in their own preferred GPS app, and do everything they need to do in one mobile app. This cuts down on the time they spend on the road, and means deliveries are completed more efficiently throughout the day.
If you're looking for an efficient route planner with route optimization, route customization, proof of delivery, real-time driver tracking, and recipient updates, try Circuit for Teams. Get started right now with our free trial.