8 minute read
Late Delivery: Costs and Prevention
Late deliveries can cost your business money and affect its reputation. Find out how you can avoid sending orders out late.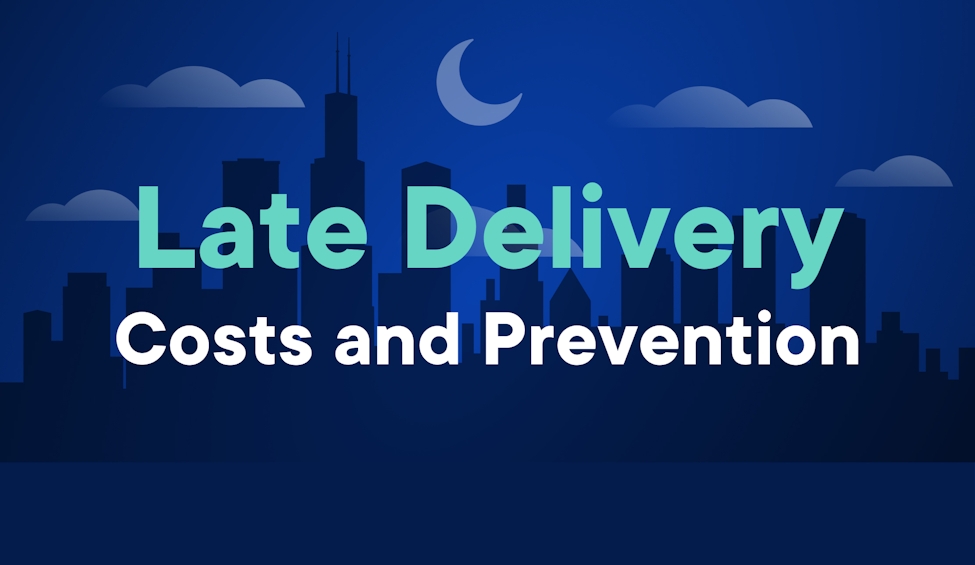 When it comes to late delivery, customer disappointment is inevitable. You can have the best products out there, but that doesn't stop complaints when an order arrives late.
Why is late delivery such a big deal?
Customers know exactly what they want—and at the very top of their lists are quick same-day and  next-day deliveries—expecting the window to be as short as possible.
In fact, 49 percent of shoppers said they're more likely to purchase online if eCommerce retailers offer same-day delivery.
Plus, 69 percent of customers are unlikely to shop with a particular retailer again ​​if their order doesn't arrive within two days of the promised delivery date.
.So what happens when you fail to make a delivery on time?
With late delivery, you basically miss an opportunity to delight your customers and turn them into repeat shoppers. Disappointing them can leave a lasting impact, resulting in the loss of future sales.
When customers get a poor delivery experience, you can bet their next step will be in the direction of your competition.
But there's more than just the loss of future sales to worry about.
When you make a late delivery, customers can claim refunds, or you might have to cover their shipping costs. That's more money out of your pocket.
Late deliveries can even make customers take their complaints to social media, and it's not good for businesses to have customers airing their grievances to the world. 
So let's get down to solutions. Delayed deliveries can be detrimental to business. The trick is learning the steps  you can take to prevent delays, and knowing what to do when they happen. 
First off, let's jump into the costs of late deliveries.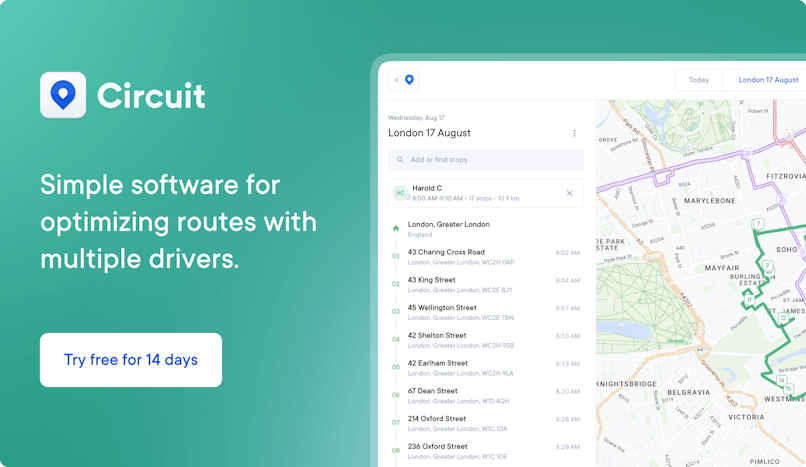 Reasons for late deliveries
Below are some common reasons why deliveries can get delayed: 
Unexpected events
Nobody wants to make late deliveries. But sometimes, when it comes to getting packages where they need to go, there are contributing factors beyond your control. 
Traffic, weather conditions, vehicle problems, the holiday season, and customs holdups can cause your supply chain to break down or an order to be delayed. 
Take these factors into account when you're promising a delivery date. Check out our post on delivery exceptions and how to deal with them. 
Inefficient warehousing
A poorly organized warehouse can result in a bigger time gap between receiving an order and dispatching it. 
If systems in the warehouse are disorganized, your workers might be left running from end to end trying to fulfill orders, and that means it's going to take longer for your drivers to get packages to customers. 
Learn about the most efficient warehouse layouts and see which could be right for you. 
Improper labeling
Improperly labeled packages can lead to failed deliveries and a lot of confusion.
If even one number is off on the shipping label, it can send a package miles from the intended customer. 
For this reason, it's a good idea to always have warehouse staff double-check that they've used the right label. 
Of course, incorrect labeling isn't always the fault of the business — sometimes, customers enter the wrong address when they're placing an order. 
Check out our post on understanding shipping labels and forms. 
Overcommitting
It's normal to want to do better than your competitors when it comes to shipping — but you shouldn't try to outshine the competition at the expense of failing to meet customer expectations.
Only guarantee delivery times you're confident you can meet. Make sure to discuss expected delivery times with your shipping carrier, and give a little leeway in how much time deliveries will take.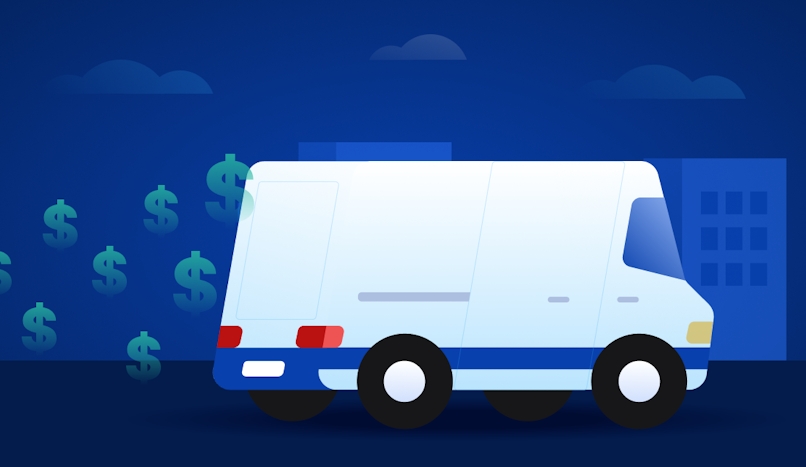 Late delivery costs to your business
There are many ways late deliveries can impact your business financially. I'll go into a few of these below:
Decreased customer retention 
Many customers who receive late deliveries won't hesitate to take their business elsewhere. 
Customer retention is a valuable metric that allows you to see how many customers are still purchasing from you at the end of a certain period. 
This is such an important aspect of business that there's a term for it — customer retention rate (CRR). It's the percentage of customers your business keeps over time, and I'll tell you why it's important to know your CRR.
One study found that in many instances customers who purchase from the same sources repeatedly spend as much as 38 percent more a year on average than customers who switch up their sources. 
Older customers typically buy more and do so more often, which means if you're only focusing on getting new customers but not satisfying existing ones, there's a problem.
Failing to deliver on customer expectations can lead to increased churn (the percentage of customers who've left). 
Around 58 percent of consumers said they'll switch companies because of poor customer service — and that includes late deliveries. 
Of course, customer retention depends on the quality of your products or services and how well you manage customer relationships. Shipping is part of a good quality retail experience, and it can impact the chances someone will become a loyal customer. 
(I've got more details on how a poor delivery experience impacts online customer behavior.) 
Fortunately, we can help you learn eight customer retention strategies for your delivery service. 
Decreased company reputation 
Customers aren't likely to take late deliveries lightly. In some instances, they may even take to social media to complain. 
Negative reviews online can discourage potential customers from purchasing your products or services. 
After all, people take online reviews pretty seriously and often make up their mind based on other customer experiences. 
A dissatisfied customer may not only write badly about you on social media, but they might also tell their friends and family about their experience. 
Based on research, 13 percent of customers tell 15 or more people if they have a negative experience with a business.
Your business's reputation is built on delivering on its promises. 
So if you promise your customers speedy delivery, you need to make sure you fulfill that promise to keep their trust, or the consequences could impact your business's reputation.
Learn how to accurately schedule deliveries to keep customers happy.  
Higher new customer acquisition cost 
Late deliveries can result in the loss of old customers. 
You'll need to spend money obtaining new customers when this happens, and according to research, the cost of obtaining new customers is six to seven times more expensive than keeping existing ones. 
The chances of even appealing to new customers is lower too. In fact, you only have a 5 to 20 percent chance of selling to a new customer.
There's a metric businesspeople use to understand the downsides of taking on new customers, and that's customer acquisition cost (CAC). It indicates the cost of drawing a new customer to the company. It includes marketing and sales costs. 
You'll need to invest money, time, and effort into convincing people to buy your product or service if you lose existing customers, and that's another huge reason it's important to meet customer expectations by delivering on time. 
Decreased customer lifetime value 
Customer lifetime value (CLV) is the estimated revenue your business could potentially get from a single customer during the length of your business relationship. 
Needless to say, CLV depends on how skillfully you can keep customers.
If you deliver orders late, customers are much less likely to keep purchasing from you and may even move on to other businesses that can guarantee timely deliveries. 
In fact, 13 percent of customers said they would never return to a company that was late in delivering their order.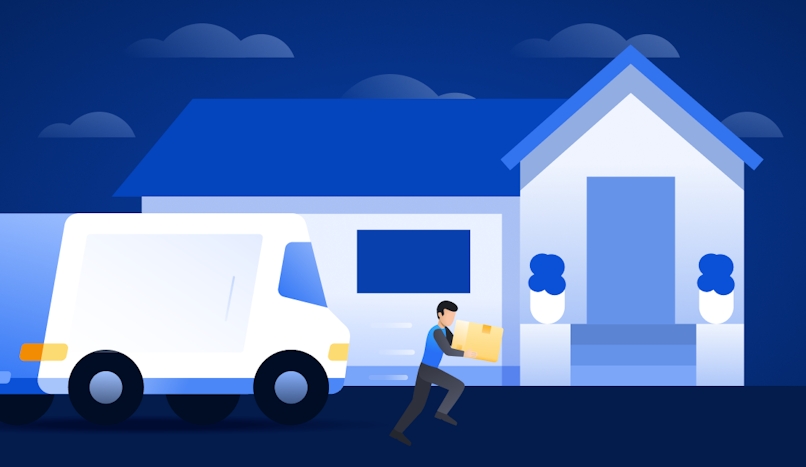 Tips to prevent late deliveries
There's a lot you can do to make sure you don't end up delivering orders late. Let's take a look at some solutions: 
Use route optimization software 
If you're delivering orders yourself, one thing you can do is invest in last-mile optimization software like Circuit for Teams. 
Circuit uses real-time traffic data to chart out the fastest routes for your delivery drivers. This reduces the time they spend on the road and gets them to their delivery addresses on time.
Here are some of the advantages you'll have working with Circuit: 
You can add a list of drivers and deliveries in a simple spreadsheet, and Circuit will find you the fastest route for multiple drivers. 
Circuit can save your drivers hours spent on the road stuck in traffic. 
You can add special instructions, comments, or notes to packages. 
Circuits lets you track your deliveries in real time. 
You'll have the option to notify customers with delivery updates and let them know if there are any issues or shipping delays.
Verify the accuracy of customer address info 
Make sure to verify the customer's address before sending out an order. 
You can do this at the order fulfillment stage by using digital integrations to verify customer addresses and other contact information. 
These services improve data collection methods on the checkout page and also digitally validate contact information against official postal sources, like the USPS and Royal Mail.
Monitor and adjust to delivery issues 
Monitor your deliveries and collect data on each late delivery. Doing this will help you investigate why delivery delays happen. 
Whether delivery exceptions are the cause or there are problems within the warehouse, the right data can help you figure out why orders are being delivered late.
For example, if your research shows you that most delays happen during the fulfillment stage, you might think about hiring a third-party logistics provider (3PL) to take care of fulfillment and deliveries.
A 3PL provider is an external company that takes care of storage, packaging, transportation, and delivery.
They can help make sure that orders are packaged and shipped out smoothly, giving your customers more reasons to purchase from you again. 
Plan for high order volumes
If you expect to receive a high volume of orders around the holiday season or at the launch of a new product, you can take steps to make sure you have distributed the workload efficiently so there are no delays. 
Capacity planning can include forecasting demand, understanding your current capacity, and hiring more workers or buying more goods to make sure you can fulfill your demand. 
You can plan in advance for this surge and allocate enough staff so that orders go out on time. 
Notify customers of estimated delivery times 
Keeping customers in the loop can help minimize failed delivery attempts. 
Sometimes, a customer needs to be home for their package to be successfully delivered. Often, you can improve your chances of on-time delivery by giving your customer an estimate of when their delivery will arrive. 
This will help them determine when they need to be home. 
Sending customers regular updates can help reduce unnecessary delays and save you from making additional trips to the same address, and notifications about delivery times can manage customer expectations too. 
Plus, they'll be less likely to call your customer center asking for updates.
Don't let late deliveries get in the way of business
Dealing with customers is no easy feat, and anything you can do to help your drivers deliver on time can go a long way in increasing customer satisfaction. 
As we talked about earlier, late deliveries can cost your business more than just money — which is why it's so important to do everything you can to avoid them. 
Feel free to use the tips above to help give your customers the best delivery experience possible.