4 minute read
How Much Can Your Team Save Making Deliveries in an EV?
Delivery drivers cover a lot of ground to complete their daily routes. How much money could they save if they switched from a gas vehicle to an EV?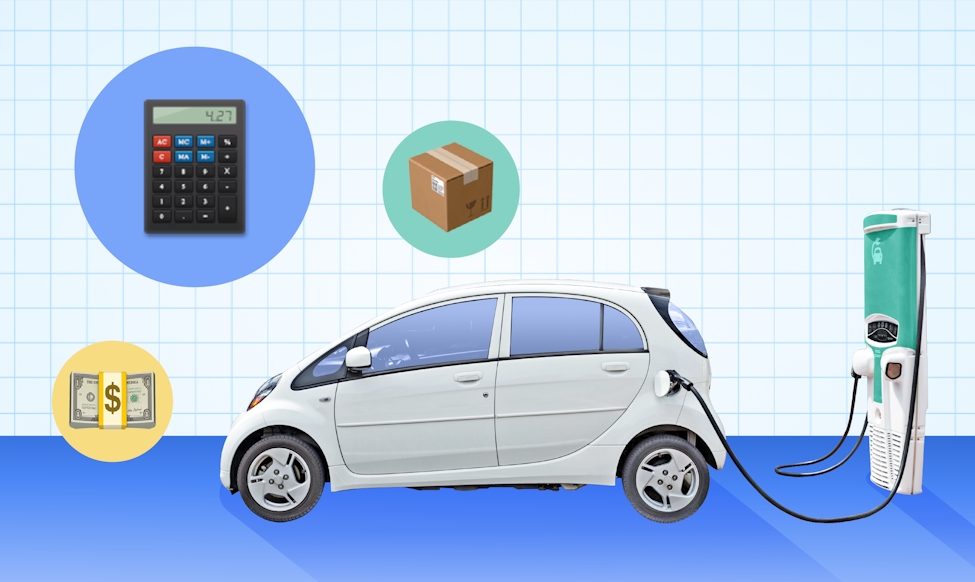 Calculate how much you can save making deliveries in an electric vehicle (EV) instead of a gas vehicle with our free tool.
As a dispatcher, you know that delivery drivers, and their cars, cover a lot of ground when completing daily routes. However, every extra mile driven uses more gas and cuts into earnings.
So how much money could delivery drivers save if they switched from a gas-powered vehicle to an electric vehicle (EV)?
Well, that depends on the EV car's make and model, price, and energy usage.
To find out, we studied electricity rates and gas prices in the US to calculate the difference between gas costs and potential EV savings.
We then created two calculators to help you determine how much your drivers could save by switching to EVs for deliveries and commutes.
Key takeaways
It costs an estimated 64% less to fuel an EV delivery vehicle compared to a gas-powered delivery vehicle.
EV delivery vehicles offer the most fueling savings in Wyoming (78%), Washington (77%), and Idaho (77%).
It costs an estimated 69% less to fuel an EV commuter vehicle compared to a gas-powered commuter vehicle.
EV commuter vehicles offer the most fueling savings in Wyoming (81%), Kentucky (81%), Oregon (80%), and Arkansas (80%).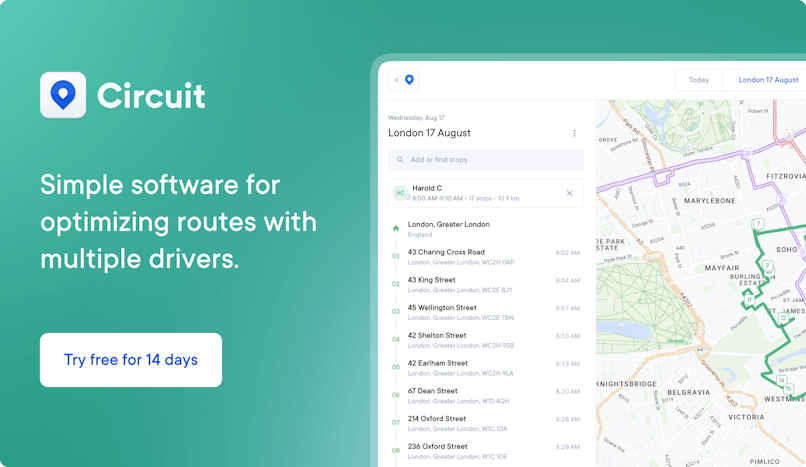 Going the electric last-mile
Deciding to make the switch to an EV is a big investment. But when you earn money by driving, it could pay off faster than expected.
 Determine exactly how much your drivers could save by switching to an EV using our free calculator. All you need to do is enter a driver's number of daily deliveries, the number of miles driven per delivery, current gas mileage, and where the delivery area is located:
While it may take a while for most people to pay off an EV investment, delivery teams might cover it quickly, depending on the daily mileage of their drivers.
This is especially true when gas prices experience sudden, steep hikes as they did in the US earlier in 2022. Even though they came back down, so many factors influence the cost of gas that it's never guaranteed. 
Aside from saving money, EVs also help the environment. With many consumers considering sustainability when deciding where to spend their money, touting an eco-friendly fleet could set your delivery team apart.
Lawmakers are taking action to preserve the environment as well, so converting from a gas-powered fleet to an electric one could put you ahead of changing laws.
Key takeaway: With heavy daily mileage, delivery teams can quickly make back the initial investment needed to upgrade to an EV fleet.
How efficient are new EVs?
If you decide to make the switch, there are many EV options to consider these days. Car companies have increased EV production across the board, giving drivers more gas-saving options than ever.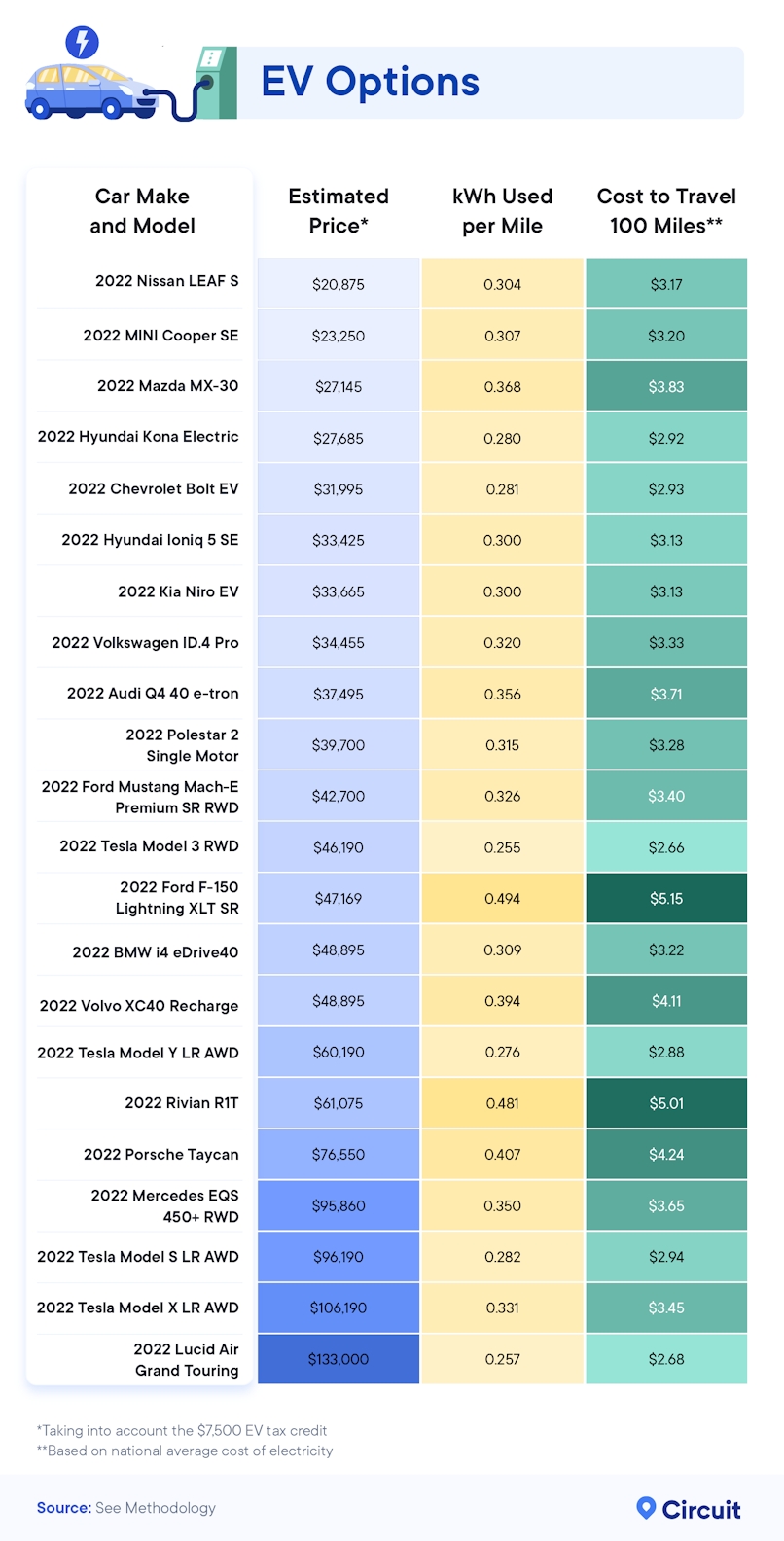 Our calculations showed the most cost-effective EV to be the Nissan Leaf, and the most electricity-efficient was the Tesla Model 3. But since neither offers much cargo room, those may be best for smaller or centrally-based delivery routes that let drivers make more daily trips.
Larger capacity EVs like the Hyundai Ioniq 5, Kia Niro EV, Audi Q4 40, and Volvo XC40 Recharge can fit more packages while still saving big on your cost per mile.
For even more interior space, consider taking advantage of the EV tax credit and upgrading to a fleet of electric vans. If that's still not enough capacity, some big rig semi trucks are going electric this year.
Key takeaway: EVs are available in almost every size and capacity range to meet the needs of your delivery drivers.
Cutting commute costs
Not just for delivery, EVs can also help employees save money on their commute. We created another calculator to compute EV savings for commuters, too:
With many companies demanding employees return to in-person work, now is an excellent time for commuters to switch to EVs.
The upgrade could be especially helpful for city commuters who face heavy traffic and lots of idling since an EV decreases your chances of getting stranded while also reducing emissions as you inch your way to work.
Key takeaway: Upgrading to an EV can save city commuters money, especially those who deal with heavy traffic.
Investing in electric
Of course, your profits rely on more than how many packages you deliver — they also depend on your delivery costs.
High-mileage drivers could find a quick return on your investment to upgrade to an EV fleet with each EV operation reducing costs by tens of thousands of dollars every year.
Along with increased profits, an EV fleet will also appeal to the eco-conscious consumer and increase the marketability of your service. With options ranging from sedans to pick-up trucks and big rigs, your team should have no problem finding vehicles with the right capacity for your deliveries.
Switching to EVs can help your delivery team save money, gain more customers, and protect the environment, making it well worth the investment.
Methodology 
For this study, we used state-level electricity and gasoline costs to calculate potential gas spending and EV savings. Additionally, we gathered data on new lines of EVs released along with their electricity efficiency. Savings by going electric on deliveries were calculated based on the electricity consumption of a delivery truck. Savings by going electric on commutes were calculated based on the electricity consumption of a sedan.
About Circuit for Teams
Circuit for Teams offers route planning software to help drivers and dispatchers optimize delivery routes. We strive to make the last-mile experience faster, easier, and less stressful. 
Fair Use Statement
Has your team been considering the switch to EV? Feel free to share this article with anyone you'd like. We just ask that you only do so for noncommercial purposes and provide a link to this page to give our authors their due credit.