8 minute read
What Is Crowdsourced Delivery? Benefits, Trends, and Examples
Learn about the benefits and find examples of crowdsourced delivery, a growing trend in the industry. Stay ahead of the curve with this article.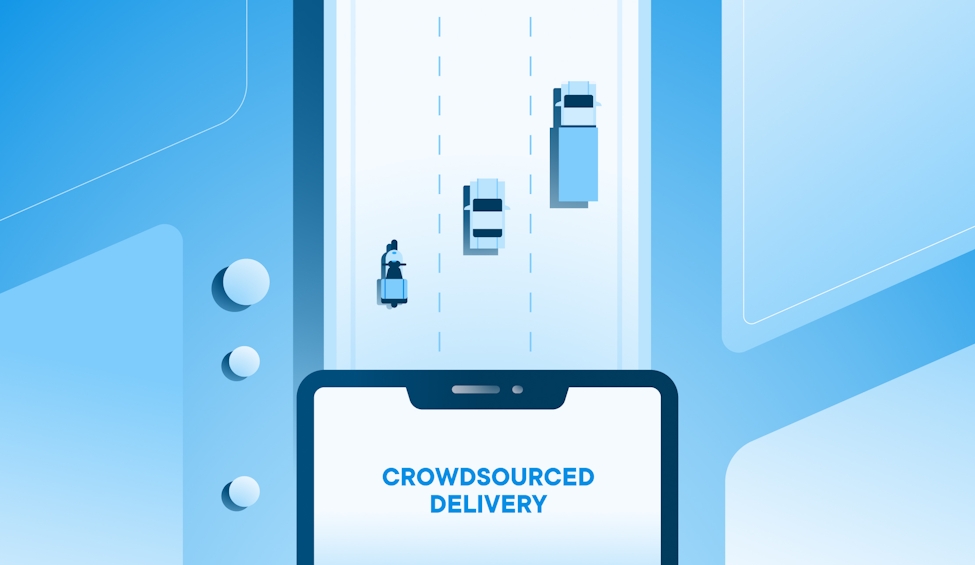 Let Circuit for Teams help you take advantage of crowdsourced delivery for your business.
Every year, hundreds of billions of packages are delivered around the world.
While many go through major delivery services like US USPS, and FedEx, there's a budding new way to get packages to customers.
We're talking about crowdsourced delivery services. These contracted carriers are all around you — delivering food, packages, and other products to customers.
And with same-day delivery now almost guaranteed thanks to these services, these third-party couriers are more important than ever.
But what is crowdsourced delivery? More importantly, how does it benefit you, and how can it fit into your business?
Throughout this article, we'll cover the basics of crowdsource delivery service, including what it is, the benefits and challenges of crowdsourced delivery, and how you can have a successful crowdsourced delivery service.
Key takeaways
The same-day delivery market is expected to grow to $26 billion by 2027.
On-demand and scheduled deliveries are a rapidly growing service.
Customers want their products fast, and crowdsourcing deliveries can help.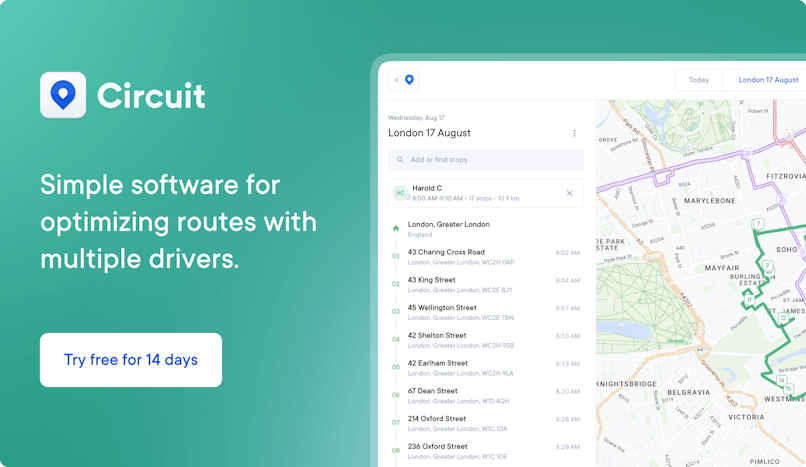 What is crowdsourced delivery?
Crowdsourced delivery — also known as crowd sending — is a new way to tackle same-day delivery and expedited sending  particularly with last-mile delivery.
Crowdsourced delivery services use local couriers (either contracted professionals or freelance drivers) to get packages to their final destination (the customer). 
Think of it as a DoorDash or Uber Eats delivery system for eCommerce businesses and retailers — only they deliver your products to customers instead of a McDonald's order.
Customers want their products sent and delivered fast (and ideally free), and crowdsourced delivery is a way for you to satisfy those needs.
Over 50 percent of Americans rely on delivery services. That's a big number of potential customers.
Not only is it important to make them happy, but you must go above and beyond to do it.
It only takes one bad delivery experience for a customer to stop buying from you — or worse, stop recommending you to others as a reliable service.
Customer satisfaction should always be a top priority for your business, and crowdsourcing deliveries might help.
Benefits of crowdsourced delivery
Crowdsourced delivery offers several benefits, including faster delivery times, increased customer satisfaction, and even savings.
Thanks to the availability of these contracted delivery drivers, deliveries can be as quick as you'd like.
A great example is Amazon Flex, which contracts drivers to deliver orders from distribution centers across the nation using their own vehicles.
Many crowdsourced delivery services even offer options for on-demand delivery and scheduled deliveries, letting customers set the time and day to get their packages.
Because customers can track in real time and get their orders when and as quickly as they want, this often translates to happier customers.
And a happy customer is a loyal one. The better you can serve your customer base, the more likely they'll buy from you again.
Using a crowdsourced delivery option might also be cheaper than a majorcourier for a startup.
Everything — including the pricing of your goods, the type of product sent  and the destination — factors into sending costs.
For example, lower-priced items may cost too much to ship for you to make any profit — especially if you offer free sending 
Larger items and packages can tack on extra charges and fees due to their size or weight, so sending with a majorcourier may not be ideal.
And transportation costs can pile up fast if you plan to do your own sending or delivery (think maintenance, fuel, and driver payroll).
The good news is that crowdsourced delivery can help with some of these expenses.
For example, contracted drivers often use their own vehicles.
This means you don't have to foot the bill for vehicle maintenance, gas prices, or vehicle insurance coverage.
However, you'll need to make sure the crowdsourced drivers you hire are reliable and friendly.
It's wise to weigh the pros and cons of using crowdsourced delivery. 
Depending on the size of your business, it might be wiser to build an in-house team of delivery drivers (more on that later).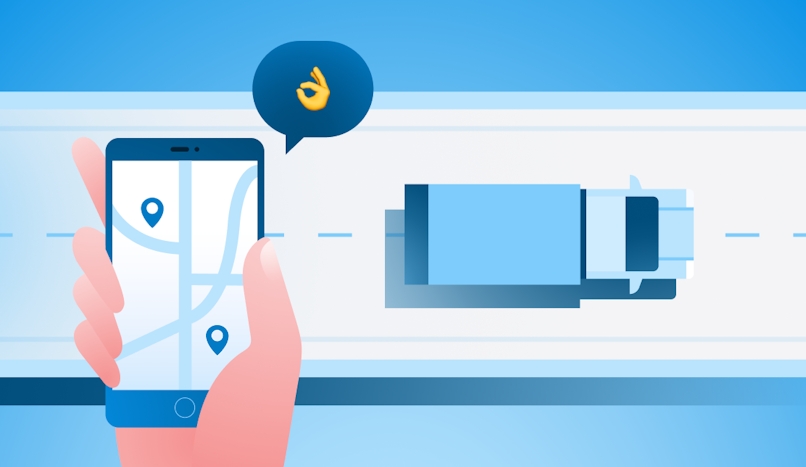 What types of businesses usually benefit from crowdsourced delivery? 
The food industry is the most common place you'll find crowdsourced delivery.
You might be familiar with apps like Uber Eats, Postmates, DoorDash, and GrubHub.
During the pandemic, these businesses exploded thanks to fast food and dine-in restaurant delivery options through delivery apps.
With restrictions in place, these services stepped in to keep many food businesses running.
But crowdsourced delivery really shined with sit-down and dine-in restaurants.
Many restaurants had to figure out how to survive during lockdown. 
Many crowdsourced delivery services not only stayed in business but thrived.
For example, Applebee's got into the delivery game early by partnering with DoorDash, and it's been working for them ever since.
Food delivery was a way for these restaurants to keep customers around by delivering their favorite menu items and alcoholic beverages.
If you've ever had groceries delivered, it was probably through a crowdsourced courier service.
Major chains, including Whole Foods and Walmart, use grocery delivery services to get on-site goods direct to customer drop-off in as little as one hour.
But the food industry isn't the only place you'll find companies successfully using crowdsourced delivery.
Contracted drivers often transport automotive parts for local delivery.
It's usually more beneficial for a shop owner to have someone drop off the part rather than send one of their own drivers.
In short, any business that needs to get products to customers who are relatively close by can benefit from using this form of delivery.
Challenges of crowdsourced delivery and potential solutions
Crowdsourced delivery isn't all roses and butterflies, however. We cover some challenges and potential solutions. 
Lack of brand recognition
Probably the biggest challenge with crowdsourced delivery is that it's usually handled by contractors and freelance drivers who may not do much to support your brand.
For example, your company's name probably won't be on the vehicle delivering the product — so there could be a disconnect between the seller and the shipper.
Your brand's image and reputation are also at stake.
Let's say a courier decides to act up and cause problems with a particular delivery.
They show up late, don't show up at all, mishandle and damage the customer's package, or are rude to the recipient.
Since the customer knows where they ordered from, it'll reflect on your business.
This may not bode well for your brand, and too many issues could lead to customer complaints or, worse, lost business.
Crowdsourced delivery services may also inaccurately represent your business or products.
For example, issues with apps like DoorDash and GrubHub incorrectly listing menu items and prices have caused serious problems for restaurants that use the services.
Solution: Take control
It's important that you or someone in your company vet your chosen driver or delivery service.
Make sure they're reputable, have the right attitude, and have reliable vehicles that won't break down in the next six months.
Also, make sure your packaging has your brand logo or name on it in some way.
It might be more cost-effective to ship a plain brown box, but your brand logo can add a professional find and feel to your package.
Customers will also know who sent your package just by looking at it, which is key to keeping customers engaged with your brand.
Read our post on choosing the best packaging for your small business products.
Potentially high costs
While using third-party crowdsourcing delivery may seem like the right choice, the last-mile delivery model can be a costly one.
Last-mile delivery accounts for upward of 50 percent of sending costs. 
This means delivery costs you'll have to eat unless you offload it to the customer (which won't work well).
On average, it'll cost you around $10 per delivery to get something into a customer's hands.
Doesn't sound like much, but it can add up over time and impact your bottom line.
Solution: Optimize your delivery processes
Deciding between a crowdsourced delivery service, major carriers, or hiring an in-house team comes down to what — and how — you want to ship your product.
Decide whether your products and packaging need special handling and note any additional fees.
A contracted delivery service may charge extra for special guidelines, but these fees may not be nearly as high as some from major carriers.
If you plan to hire your own team of drivers, plan their delivery routes in a way that gets them to their stops the fastest and saves your business hours each day.
With Circuit for Teams, your dispatchers can add special instructions (like white glove delivery), comments, and notes for each package (on top of route optimization), so your drivers handle each package with the care it deserves. 
Lack of gig workers
There might be shortages of couriers depending on your location.
In fact, some businesses have been impacted by a driver shortage since the start of the pandemic in 2020. 
This can be especially problematic when using a third-party crowdsourced delivery service if there aren't enough drivers to pick up orders.
If no one is around to pick up and deliver orders, those orders don't go anywhere — potentially pissing off customers. 
If you're not in a city with plenty of available drivers, you may run into problems getting your products out the door in the first place.
Solution: Consider an in-house team
In some cases, hiring drivers yourself (instead of going with a third party) might be more cost-efficient or productive.
You can build your own in-house delivery team the same way these crowdsourcing services work.
This can help alleviate the stress of dealing with third-party services and gives you the control to make sure you have someone ready to deliver at all times.
You'll need to learn the delivery area well, and your drivers need to be just as knowledgeable.
Circuit for Teams can help here since our software makes it easy to optimize routing for the fastest and most efficient delivery times.
Learning how to dispatch and manage drivers is also key to getting your products into customers' hands quickly and efficiently.
Trends in crowdsourced delivery
The crowdsourced delivery platform is evolving fast — and that's in no small part to the pandemic.
Since the shift to online ordering is here to stay, businesses and consumers alike want the speed and convenience of clicking on and getting goods as fast as possible.
The gig economy and gig workers have made this all possible with an open business model that allows companies to react quickly.
But it isn't just drivers making this happen. Technology is playing a big part in expanding the industry.
Companies are even using drones to get products to customers as soon as possible (Domino's Pizza is one company that's investing in drone delivery services).
This all involves logistics and metrics, data management, software, and warehouses.
Route optimization software like Circuit for Teams offers businesses efficient ways to offer fast delivery to customers.
With people placing more online orders, companies are now stocking products in multiple warehouses to make sure items get to their destinations quicker.
Target is a big example of how to do this right, using its warehouses as sending points for online orders instead of just distribution centers.
Amazon is a more well-known example. It has distribution centers and smaller warehouses in almost all major cities and urban areas.
And these warehouses are stocked with the most ordered and commonly bought items in the area for same-day or next-day delivery.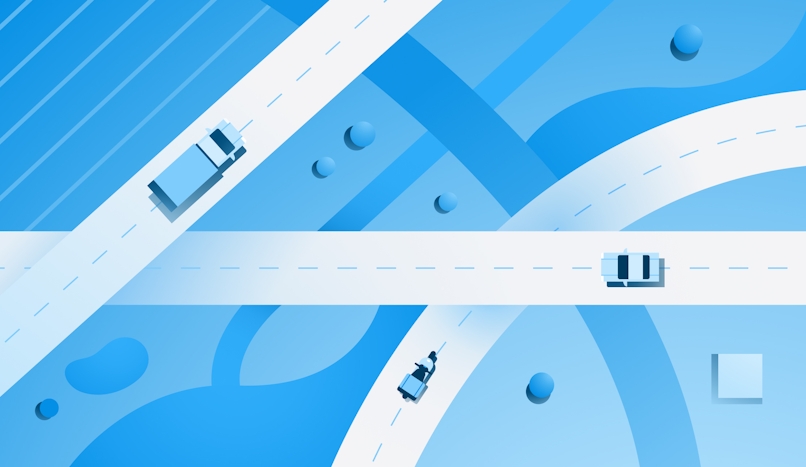 The future of crowdsourced delivery
There's no denying that crowdsourced delivery models and services are growing rapidly.
Consumers love the convenience and speed at which they get their items — and the technology to support same-day and one-day sending is growing fast enough to make sure it's here to stay.
The same-day delivery market is expected to grow to nearly $27 billion by 2027, and you bet companies and individuals will be capitalizing on this.
Amazon has already spearheaded this trend, adding free one-day delivery for Prime members in certain markets.
And they're doing this mostly with their crowdsourced delivery platform Flex, allowing them to get items out in a matter of hours.
However, you don't need to rely on crowdsourced delivery to get packages to customers fast. 
Circuit for Teams can help get your delivery game on point with the most optimized routes, dynamic ETAs, the ability to make changes to live routes, and customer notifications.