6 minute read
What Is Scheduled Delivery? (And How to Win Customers With It)
Here's everything you need to know about how and why you should offer scheduled delivery services to your customers.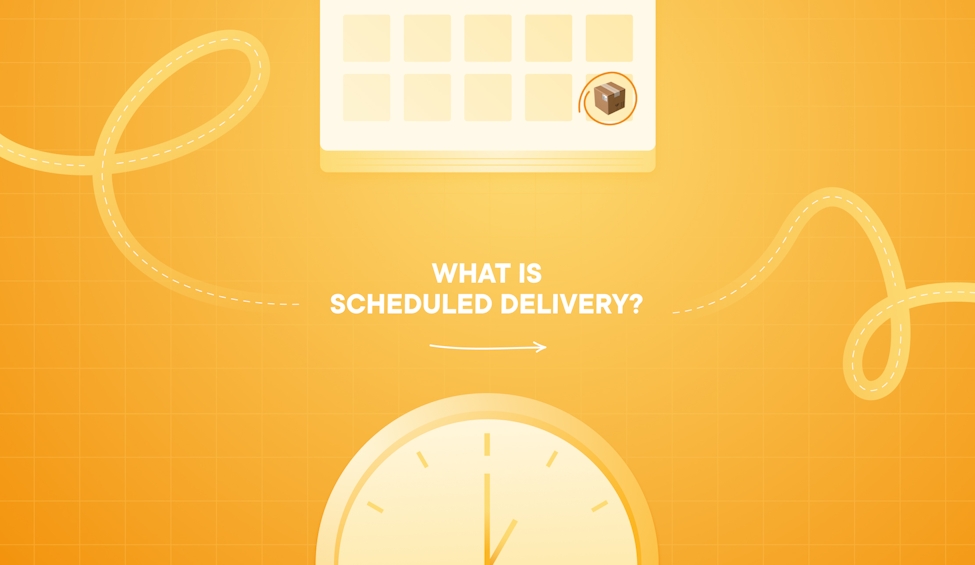 Scheduled deliveries lead to fewer disappointed customers. Manage drivers and deliveries with Circuit for Teams.
What's the one thing you want from any delivery process?
To avoid customer complaints. Whether you're selling clothes or marijuana, every successful business has customer satisfaction in mind.
The problem? Customers don't always know when to expect their package. Sometimes, you're left paying for a return that took too long to deliver.
Wouldn't it be great if you could let the customer choose their delivery date and time?
Well, it's possible with scheduled delivery.
It's type of order fulfillment that lets customers choose when and how they want to receive their order. 
Below, I'll explain how scheduled delivery works, what challenges to expect in using it, and how best to offer it to your customers.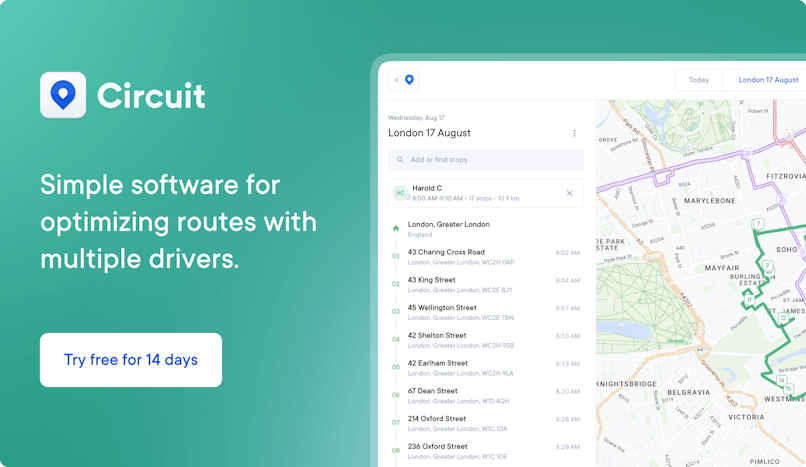 Why use scheduled delivery
Delivery practices are a big factor for customers considering where to make an online purchase. 
For example, 24 percent of online shoppers will abandon their purchase if the site doesn't indicate a delivery date.
While some companies allow customers to choose a general time delivery (like morning or evening), others may offer more precise time slots with one- or two-hour windows. 
This can improve a customer's delivery experience because they don't need to waste an entire day waiting for the order to arrive. 
An accurate delivery window also allows customers to plan their days better and make themselves available only within the expected time frame — encouraging customer satisfaction.
How scheduled delivery works
Not every customer wants instant deliveries. Some might be perfectly happy to wait the few days it takes for a package to arrive by standard delivery. 
But this doesn't mean they don't prefer convenience. 
The most inconvenient part of the delivery process for many customers isn't delivery windows — it's the sheer randomness of delivery arrivals. 
While businesses often send customers a notification about the date they can expect their delivery, it doesn't usually include information about what time their package might arrive. 
This means they're stuck waiting for their order to arrive. 
One of the best ways to offer a superior customer experience is to offer the convenience of scheduled deliveries. This allows customers to choose a time slot when they'd like their order. 
Popular delivery services like FedEx and Amazon offer scheduled deliveries.
But before you can offer this service to your customers, you should understand how scheduled delivery works. 
Let's take a look at the different steps involved in the process: 
Once a customer selects the item they want to order and enters their delivery address, they have the option to schedule their delivery on the checkout page. 
The company offers customers several delivery options and allows them to choose a specific delivery time slot. Customers might even see a calendar with available slots. 
Next, the customer sees options for available dates and time slots to receive their order. 
The customer then gets an email confirming the estimated delivery date and time they chose. 
If there's a delay due to shipping hold-ups or unforeseen circumstances, the customer will be updated about the setback.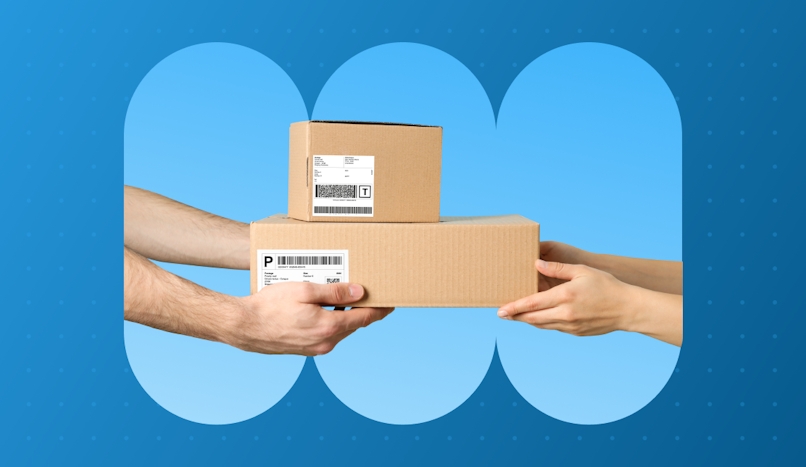 Why offer scheduled delivery to customers?
Here are some reasons to consider adding scheduled delivery services to your offerings. 
Exceed customer expectations 
When it comes to delivery services, customer expectations have never been higher. Around 60 percent of shoppers want their orders delivered within three hours of making a purchase. 
While making such quick deliveries as a small business might not be possible, letting customers schedule deliveries based on their convenience can really help you win brownie points. 
No matter which delivery options customers choose — same-day delivery or standard delivery — having the opportunity to pick a specific time slot means customers don't have to plan their entire day around receiving a delivery. 
Improve inventory management 
Scheduled deliveries allow you to forecast demand and sync your inventory with this demand. 
If you know the delivery needs to go out by a certain scheduled date, you have time to replenish your inventory to meet demand.
For example, if you know you have an order going out on Thursday at 5 pm, you can plan to replenish the inventory by then.
Compare this to customers wanting immediate delivery (within one to two hours) of a certain product. You don't have a chance to plan inventory when fulfilling these orders.
Better delivery schedule planning 
With scheduled deliveries, you can plan your deliveries better. How? 
Since the customer gives you a specific date and time when they want their order to arrive, you can plan that day's deliveries, routes, and workload accordingly. 
You can optimize delivery routes, assign deliveries in advance, and load delivery vehicles to full capacity. 
For example, consider a customer who works in an office from 9 to 5. With scheduled deliveries, they can ask for the delivery to arrive at 6 pm so they'll be home to receive it. 
Without scheduled delivery, the delivery person might visit their home at 3 pm only to have to come back later.
This can also help reduce costs because your drivers can make more deliveries in one trip rather than having to make multiple runs. This means you'll be spending less on fuel.
Challenges of scheduled deliveries
Managing scheduled deliveries doesn't come without its fair share of challenges. Here are some:
Delivery delays
Even with the best planning, delays can happen.
This is because a lot depends on factors that might be totally outside your delivery or eCommerce business's control. 
Unexpected events, poor weather conditions, roadblocks, national emergencies, or technical difficulties can often create unforeseen problems.
Delayed deliveries can mean customers receive their products late — leading them to complain or take their business elsewhere because you failed to meet their expectations. 
Last-minute orders or changes
If you offer automated scheduled deliveries, it's important to close slot options on your website once all the slots have been filled. 
If you don't, you might receive a last-minute order that you won't be able to fulfill because your delivery team has already left the warehouse. 
If a customer is expecting a certain product at their doorstep and you tell them you can't deliver it (despite having promised them), they're going to be annoyed. 
But you might also be annoyed at the customer if they have a last-minute cancellation — meaning there's a gap in your driver's schedule that you may not be able to fill. 
Manual scheduling can hurt efficiency
A manual delivery scheduling process — for example, you schedule deliveries with customers over the phone — can make it hard to scale and cause delays. 
This is especially true if you don't have enough employees to answer those calls. 
Ideally, you want to dedicate people and money to expanding your business, like increasing warehouse space, buying new vehicles, or investing in route optimization software. 
If your scheduled delivery process is manual, though, you might be focusing most of your time on reacting to customers rather than proactively meeting their needs and improving their delivery experience.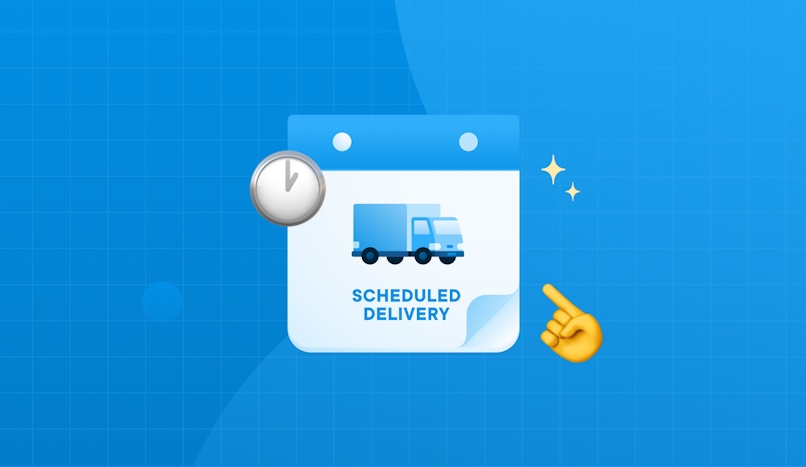 Communication tips for scheduled deliveries
Around 93 percent of customers want regular updates and notifications from retailers about their shipments. 
This stat tells us that customers prioritize communication about their orders above all else. 
So, letting customers know about their order's progress can help you manage their expectations and satisfy them by delivering their package on time. 
Here are a few helpful tips on improving customer communication: 
Send delivery notifications. Real-time updates reassure customers that their packages will arrive on time. It also helps build excitement and anticipation in the customer's mind about receiving their order. Make sure to include the tracking number so customers can check their order's delivery status. 
Use multiple channels. There are so many ways to communicate with your customers. You can send updates through text messages, emails, and even phone calls. 
Inform them about delays. If there are delays, immediately inform the customer and offer an alternate delivery date. Let them know they can check their order status using the tracking information you included. Help them understand the reason behind the delay and offer to compensate them in case of a serious hold-up. 
Ask them for feedback. This is the best way to let customers know that their thoughts are valuable to you. Send them a link to submit feedback, or have a customer care representative call them to ask about their customer experience. This can help solidify your image as a sensitive and caring business that's open to communication and feedback. 
Manage scheduled deliveries with Circuit for Teams
With scheduled deliveries, customers can plan their day and make better use of their time. 
They don't have to spend their entire day waiting for a package to arrive because they already know the shipment's scheduled delivery date and time slot. 
If you're handling your own last-mile deliveries, scheduled deliveries can be an enticing service offering. 
But scheduled deliveries can also benefit you. Organize your deliveries and work on route planning ahead of time to save valuable time and money. 
Circuit for Teams can help with delivery management. 
Our route optimization software lets you create and distribute routes for multiple drivers based on real-time data like traffic and construction. 
This means your delivery drivers can spend more time making scheduled deliveries and less time on the road.