9 minute read
Route Management Software: How It Improves Your Company's Bottom Line
In this post, we're going to look at real-life examples of small businesses using our route management software, Circuit, to improve their bottom line.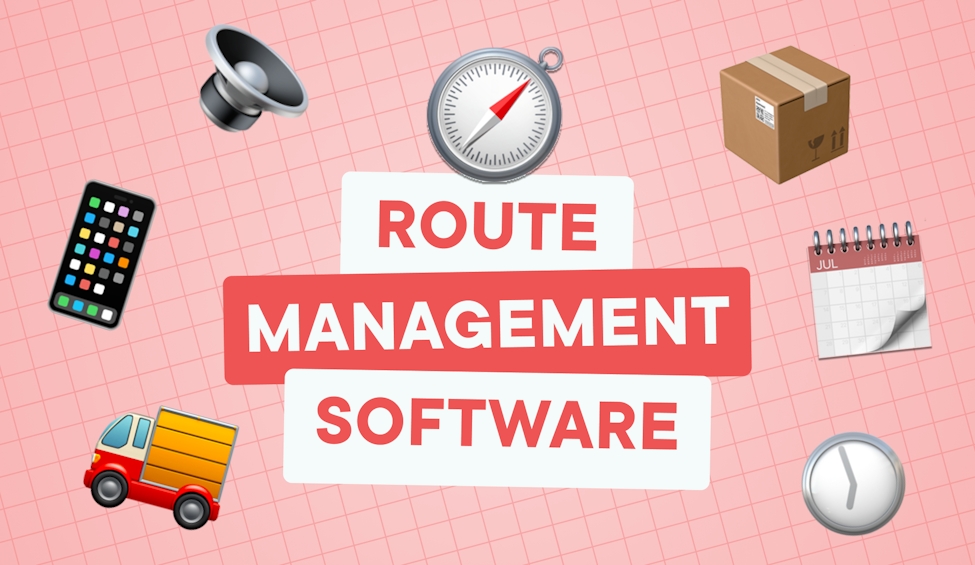 In the past year, more small businesses have added local delivery to the services they offer for various reasons, not all of which are related to COVID-19 lockdown restrictions. Some restaurants have opted out of services like Postmates, Uber Eats, and DoorDash because of high fees that cut deep into their bottom line.
Businesses outside of the restaurant industry have also moved away from using third-party delivery services. Instead, they're creating their own in-house delivery teams with the help of route planning software. This has let companies keep their doors open and retain employees during the COVID-19 stay-at-home orders.
Plus, an in-house delivery team allows companies to maintain the same level of customer service that they perfected in their brick-and-mortar locations, instead of outsourcing it to delivery drivers outside of their organization who might not have the same standards.
Finally, to cope with COVID-19, proactive B2B and wholesale businesses have added a direct-to-consumer (D2C) option to their webshop to help offset revenue losses by the majority of their distributors reducing orders.
As small businesses navigate a world altered by COVID-19 — where customers are more motivated to shop from home — offering local delivery is likely to remain a key part of running a profitable business.
In this post, we're going to look at real-life examples of small businesses using our route management software, Circuit, to improve their bottom line (i.e. reduce costs and increase revenue) — specifically focusing on creating the best delivery routes, monitoring driver progress, and utilizing proof-of-delivery.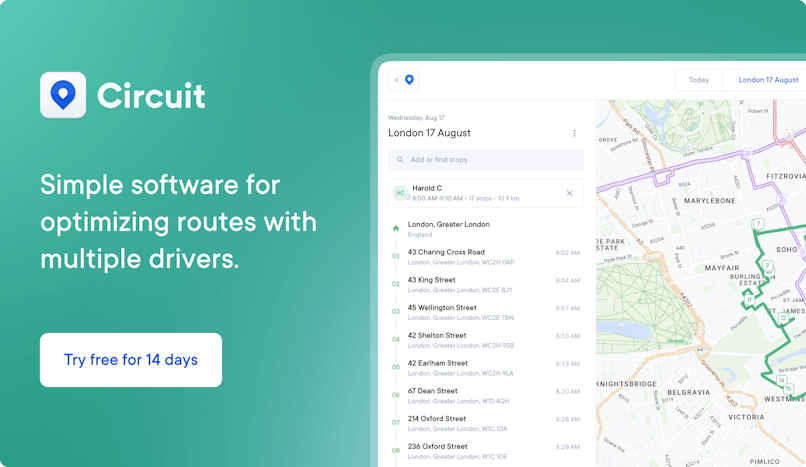 How route management software can help your business
At first glance, small business owners might think route management software is likely to be overkill for their needs — like it's something that's needed exclusively for enterprise-level fleet management and dispatchers, and not something that can benefit local businesses.
But based on conversations we've had with actual business owners, it's clear that using a route planning solution and delivery management system has increased profitability in at least three ways:
By optimizing delivery routes: Now, businesses can save on fuel costs and labor costs. Plus, they can make more deliveries in a given day.
By monitoring routes in progress: Route monitoring saves you time by making it easy to update a customer on the latest ETA of their order. This way, you don't have to call your drivers to get an update on their progress, saving you and your driver's time.
By capturing proof-of-delivery: Proof-of-delivery helps streamline communication between you, your delivery driver, and your customer. By using proof of delivery, you can have a customer sign for their delivery, or your driver can take a photo of where they left the package.
How optimizing delivery routes helps save you time and money
One of the biggest challenges of adding local delivery to your business is figuring out how to plan your deliveries. Most of the businesses we work with are currently seeing an increase in direct-to-consumer delivery, which means they're delivering to new addresses every day.
Because of this, they can't create one route and stick with it — they need a flexible way of handling deliveries to any address. This requires a route optimization tool.
Without route optimization, you're going to see your new delivery process cutting into your bottom line due to two specific reasons:
On the route planner side: Planning a route on your own takes time, and you're never completely sure if the route you planned is, in fact, the best route (i.e. there could be a quicker route that you're not seeing). The longer you spend planning an efficient route, the less time you're able to spend running your business.
On the delivery execution side: The less optimized the route, the longer the drive time of each route. If your drivers are hourly, then this means you're paying your drivers more per order. By creating an optimal route, you can increase your driver's bandwidth.
We've talked to several small businesses that have added local delivery, and nearly all of them first tried to optimize delivery routes without optimization software, and the results were always unsatisfactory.
What it's like optimizing multi-stop routes with Google Maps
To really understand the problem, we tried optimizing a multi-stop route with Google Maps.
Here's what we discovered.
First, free navigation tools, like Google Maps, don't actually optimize delivery routes. You can make routes faster by grouping stops together, but there's no optimization algorithm that finds the best route for your drivers. Plus, Google Maps can only handle ten stops at a time.
This makes using Google Maps both time-consuming and ineffective for planning routes. Business owners need to take their customer addresses out of Shopify (or whatever other eCommerce platforms they were using). Then they'd organize the routes based on zip code in a spreadsheet to try and get a head start on route planning. From there, they'd enter the addresses manually into Google Maps.
Depending on how many stops they had, this could have to be done multiple times (remember, Google Maps only allows 10 stops per route).
Save hours a day by using Circuit's route optimization software
It's easy to see why local businesses quickly realize that they need something more sophisticated than Google Maps to refine their delivery operations. Route planning on your own takes too long and is too inefficient to be a sustainable (let alone scalable) process.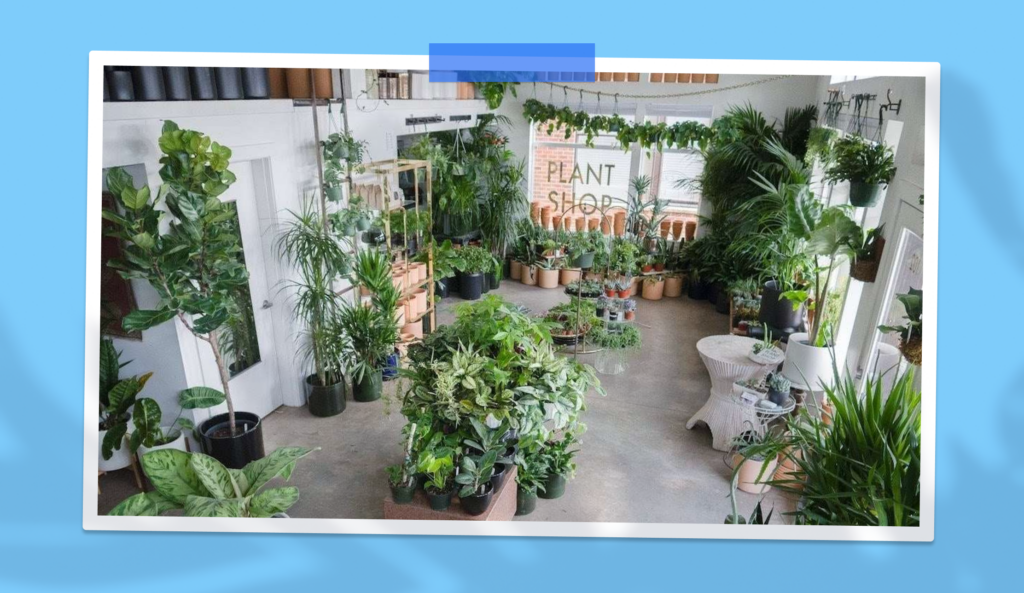 Ryan Tansey, co-owner of Plant Shop Seattle, was spending an hour each morning planning routes before he upgraded to route software. When he started using Circuit to optimize his routes, daily route planning took him less than 15 minutes each day.
That's 45 minutes saved every day or nearly 4 hours every week — and that's just factoring in the time saved via route planning. You're saving even more time when you consider how much faster your drivers are going to complete their stops.
Part of what makes route planning so time-consuming is handling all of the relevant information for your orders — customer name, address, and products purchased.
With Circuit, we set it up so you can download your customer orders out of your webshop as an Excel file (or CSV file) and then upload that file directly into Circuit.
But we also make manual entry quick and efficient by using the same auto-complete feature that Google Maps uses when you're typing in an address. This makes it easy for drivers to add last-minute delivery stops directly on their mobile device. Plus, the Circuit mobile app works with both iOS and Android operating systems.
The benefit of route monitoring in route management software
Route management software does more than optimize your daily routes. Businesses also benefit from route monitoring, which allows the team in HQ to track a driver's real-time progress along the route.
When we built our route monitoring feature, we knew we wanted to show where your driver was within the context of their whole route. GPS tracking isn't that helpful by itself when trying to figure out when a driver is going to complete a specific stop.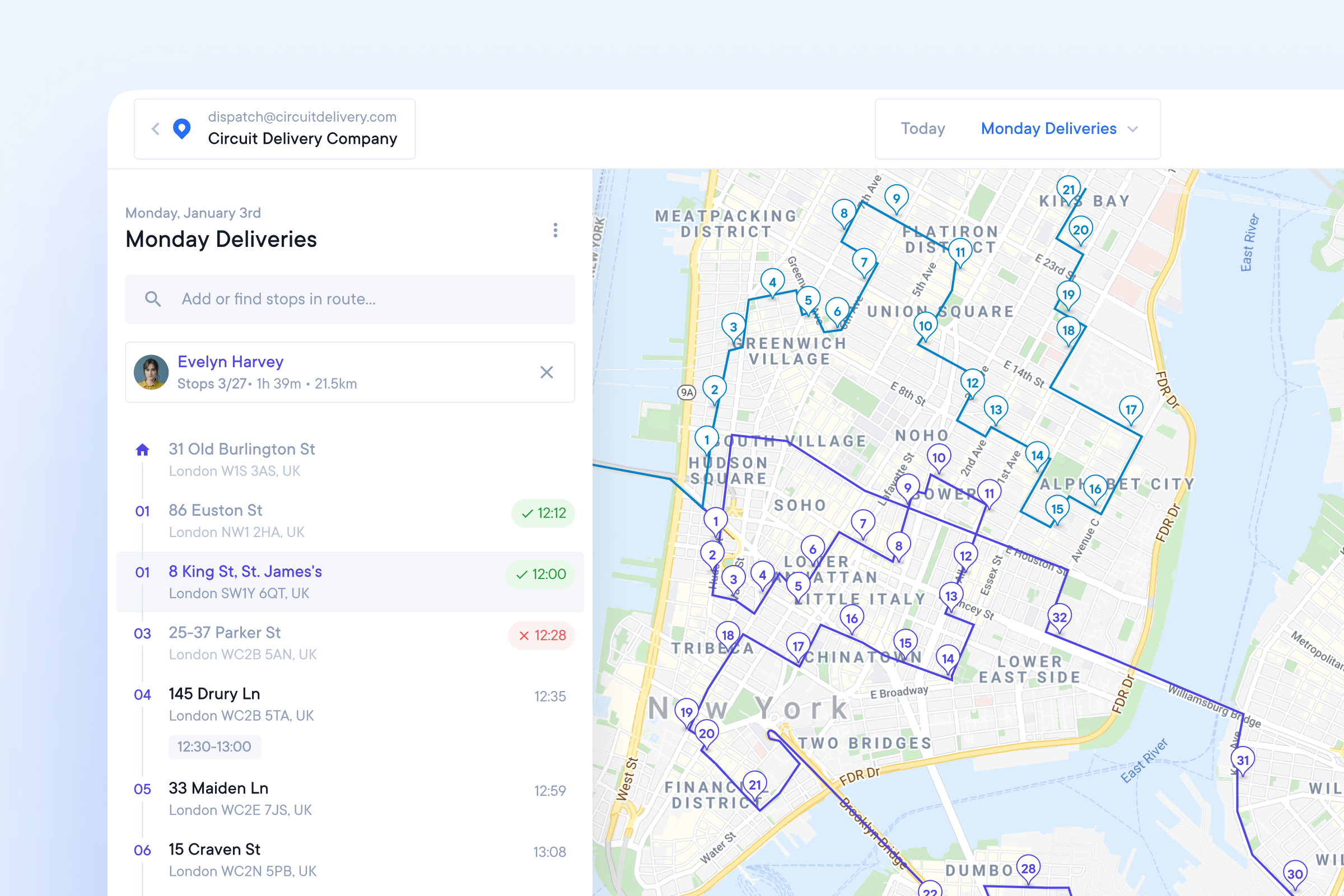 For example, even if you know the cross streets of where your driver currently is, you don't know if they've had to skip a stop or take a detour because of traffic. But by knowing where the driver is within the context of the route, you know which stop they just completed and where they're heading next.
This tool is helpful for a variety of reasons.
If a customer reaches out to your store and inquiries about their delivery, you don't have to take their information, hang up, and call the driver. Instead, you can save you and your driver time by looking at the route in progress on your desktop.
One of our customers, Pilar Ordonez, uses Circuit to help deliver health-food directly to her customers. Before Circuit, when a customer called inquiring about their ETA, Pilar had to reach out to the driver. The driver then had to pull over and update Pilar on where they were within the route.
From using Circuit to plan her company's daily route and using Circuit to monitor the route, Pilar estimates the company saves about 15 hours a week in payroll.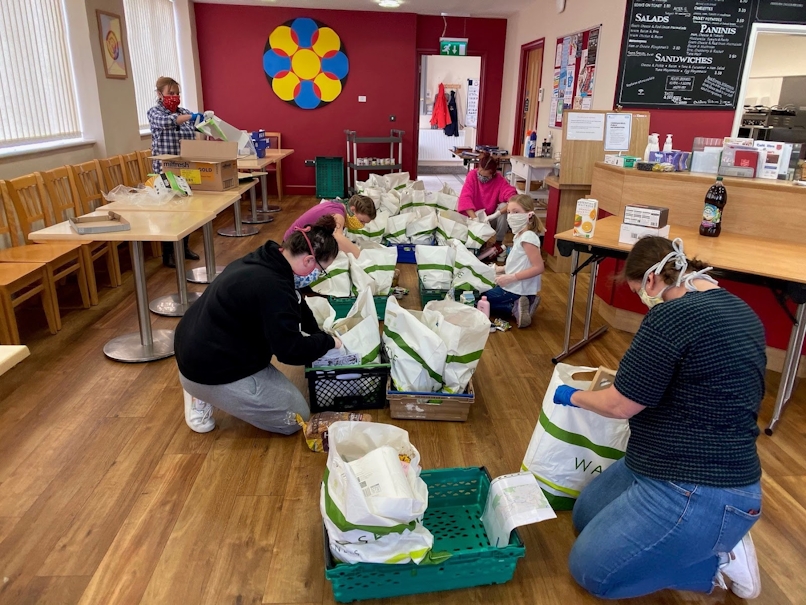 Route monitoring also helps businesses plan their day-to-day operations. For example, Oasis Hub Bath delivers free food parcels to the families in need within their community. They package up food, load up cars, and make deliveries.
But because the drivers make all their deliveries on one day, they need to come back for a second or third trip. By following the drivers' progress via route monitoring, the volunteers at Oasis Hub are able to prepare the next food parcel at the appropriate time.
Go one step further with automatic customer updates
At Circuit, we also offer what we call Product Recipient Info in our Recipient Plan. This helps you save more time because customers don't have to call your business to get a reliable ETA.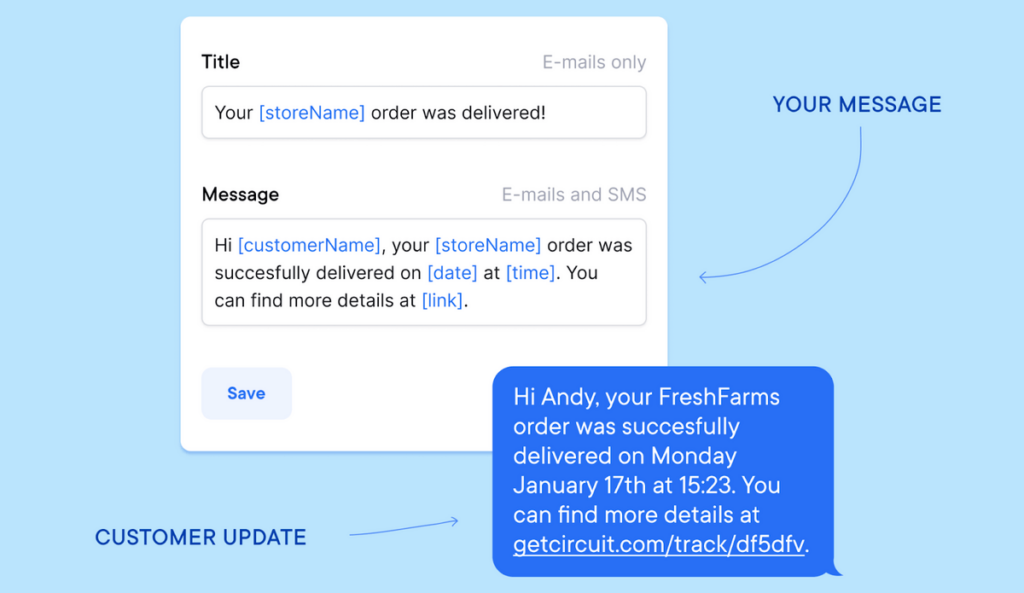 How it works: your customers get an email (or text) with an ETA for their delivery, plus a link to a dashboard. They can check the link whenever they want and get a live update of where the driver is within the context of the route.
How businesses are using proof of delivery to save money
Our Circuit mobile app lets drivers obtain proof of delivery. The customer can sign for the package with their finger on the driver's smartphone or, if you're focusing on contactless delivery, the driver can leave the package in a secure spot and snap a photo. The photo is automatically uploaded to Circuit for Teams, where you can review it back at HQ.
This way, if a customer calls and says they didn't get their delivery, you can reference the photo and direct the customer to where they can find their parcel.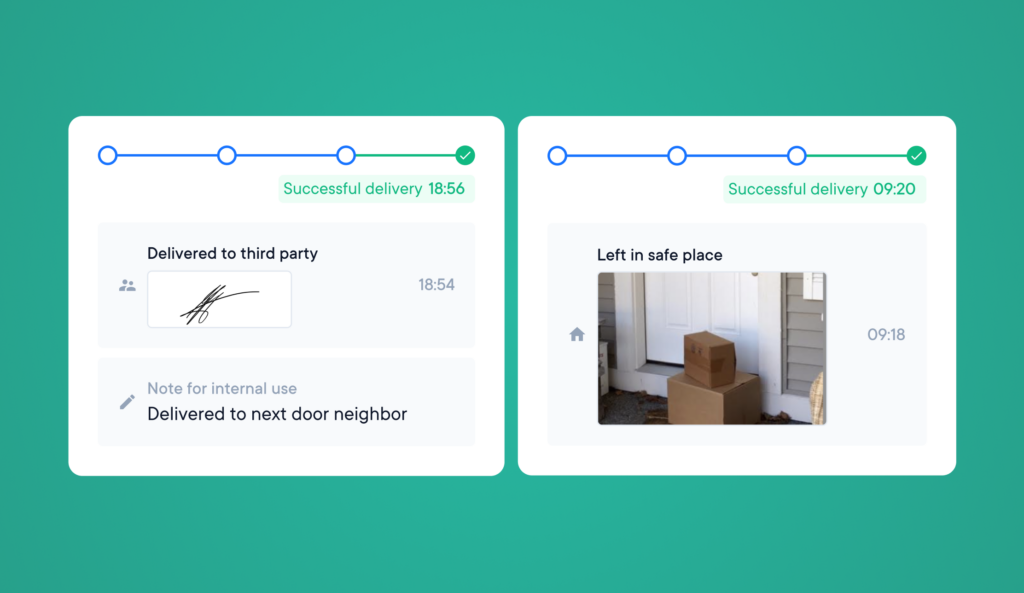 Our proof-of-delivery is a major win for Sanjhi Rasoi, an Indian restaurant in Brampton, Ontario. Sanjhi Rasoi offers a Tiffin service (hot, healthy meals delivered ready-to-eat).
Their business saw a huge increase during Ontario's stay-at-home orders, and sometimes there'd be customers calling claiming they didn't get their food. Before Circuit, there wasn't a way for the restaurant's owner, Sagar Dhaliwal, to confirm if the food had been delivered or not. To keep customer satisfaction high, if someone called and claimed they didn't get their food, he'd have his team prepare another food parcel and then schedule redelivery.
But once Sagar started using Circuit's proof of delivery feature, he was able to help the customer find their parcel, using the photos his drivers had taken for reference. Sanjhi Rasoi went from doing around 1 redelivery a day to zero redeliveries a day. That directly improved Sagar's bottom line, as he was not wasting money on sending out new meals.
And for Sanjhi Rasoi, that's just part of how a route management system has helped their bottom line.
In our interview with Sagar, he told us:
Circuit has taken a huge load off of us. I can easily do the job of 3 people — from overseeing the day-to-day operations to managing and optimizing our delivery routes while being a customer service manager — without taking on much more of a workload. All in all, Circuit has saved us at least $3,500 a month in additional salaries.
Final takeaway: Saving money by using route management software
Before we go, we want to leave you with one more example of a small business saving money by using route management software.
Before COVID-19, OK! Kombucha mainly sold kombucha to cafes and grocery stores. Once stay-at-home orders went into place, they decided to focus on developing their direct-to-consumer business.
They went from making 5-6 deliveries a week to 30 deliveries a day, because instead of delivering bulk orders to one location, they were delivering smaller, individual orders straight to customers.
The owners knew they needed a delivery process and route management tool to help them not spend all the money they were making on direct-to-consumer sales on labor and fuel costs.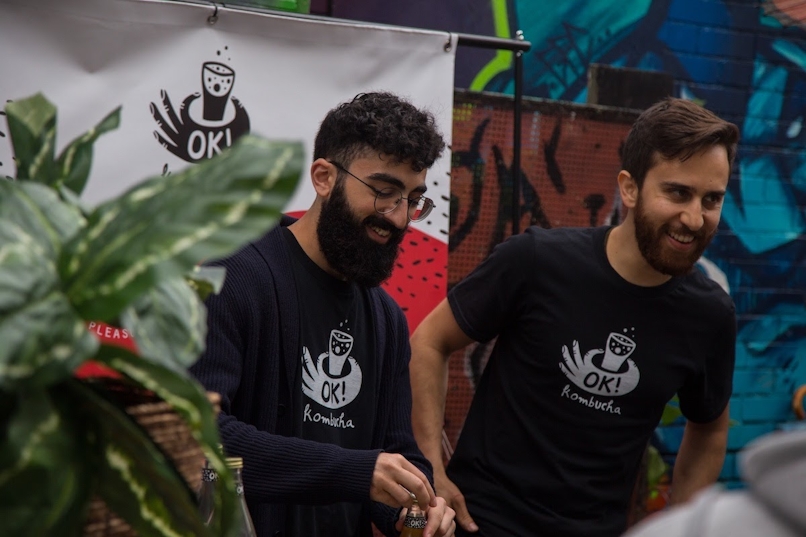 Before they started using Circuit, the process of making a delivery (from the moment they arrived at the customer's address to the moment they left) took them roughly 7 minutes. This is because they had to toggle back and forth through multiple apps to make a delivery.
They used Google Maps for navigation, and then Shopify for any other customer-specific notes (e.g. "don't knock, we have dogs!"), and then finally their text messaging app to let the customer know they'd arrived.
All of these things can be done through the Circuit mobile app (or even done automatically, such as letting the customer know you've arrived). Now, with using Circuit, the owners can complete a stop in 2 minutes, saving 5 minutes per stop per day equals saving roughly 12.5 hours a week in labor costs.
Plus, the owners at OK! Kombucha now have a trainable (and scalable) system that lets them hire employees to make deliveries, freeing up their time and energy to focus on growing their business.
The last thing you want is to spend a chunk of your week being a delivery manager and route planner. You want to run your business and use delivery as an option to boost revenue, not drain your payroll. If you use a team of drivers or riders and need a simple, cost-effective way to make deliveries more efficient, sign up for a free trial of Circuit.