4 minute read
How Oasis Hub Bath Delivered Meals to Families in Need During COVID-19
Oasis Hub Bath delivers healthy meals to families in need during COVID-19. Read about how they use Circuit's route planning software to help them deliver meals quickly and efficiently.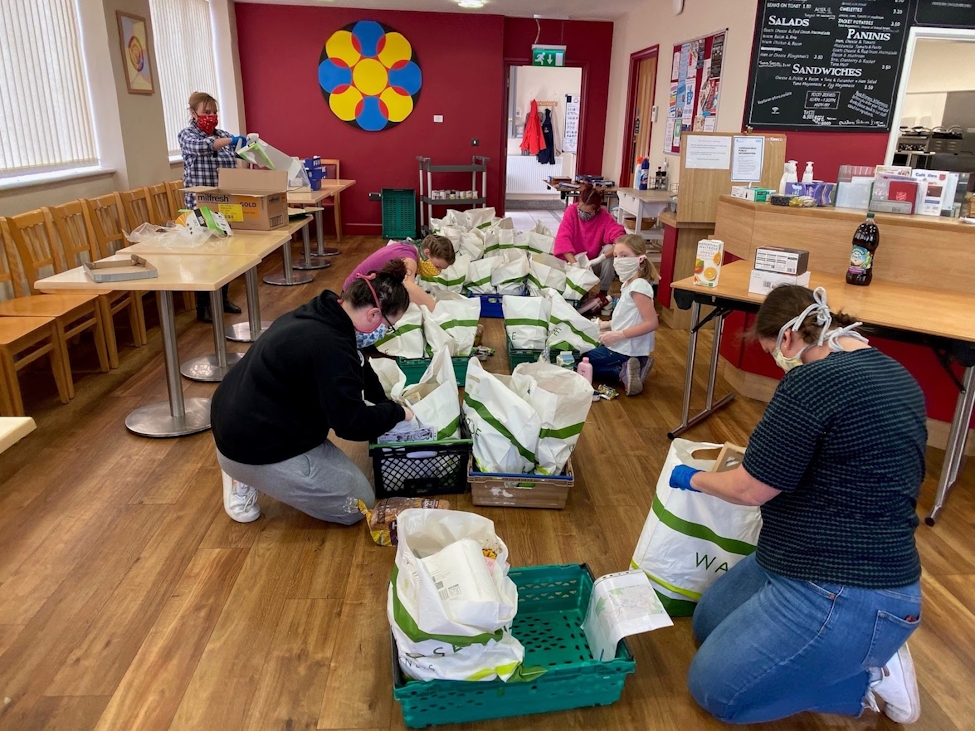 Before COVID-19, Oasis Hub Bath participated in the Make Lunch charity program, serving free and healthy meals to school children on holiday. Once a week, around ninety kids would come to Oasis Bath, play a few games, participate in group activities, and get a free, hot meal.
In the UK, over 1.5 million children receive free meals through their schools. Families that rely on those free meals often struggle to give nutritional alternatives during the 13 weeks of school holidays. Make Lunch programs work against this holiday hunger by giving hot, healthy meals to school children at no cost to the families.
But as COVID-19 spread and stay-at-home orders were put into place, families couldn't come and gather as they once did. To better assist her community Elayne, the administrator at Oasis Hub Bath, and a team of volunteers put together a food package project to deliver enough food to feed a family three meals for three days.
Elayne and the team pooled various resources to make this idea a reality: They secured food — at a significantly discounted price — from Fareshare South West. They used the Salvation Army's facilities to store the food. Plus, Waitrose donated bags to help Elayne and her team transport the food parcels.
Using this group effort, including over 30 local volunteers who help pack and deliver the food, Oasis Bath has been able to supply 40 families with food parcels each week.
But going from a venue-oriented charity to a charity that delivers directly to its community also required a different type of support.
Oasis Bath needed a way to deliver its food packages to families, plus it needed to turn its volunteers into professional delivery drivers who could complete routes safely and efficiently.
Not using Circuit for Teams? If you manage a team of drivers and want a simple, cost-effective way to keep track of them (while making their routes more efficient), sign up for a free trial of Circuit for Teams.
How Oasis Bath Uses Circuit for Teams to Make their Weekly Deliveries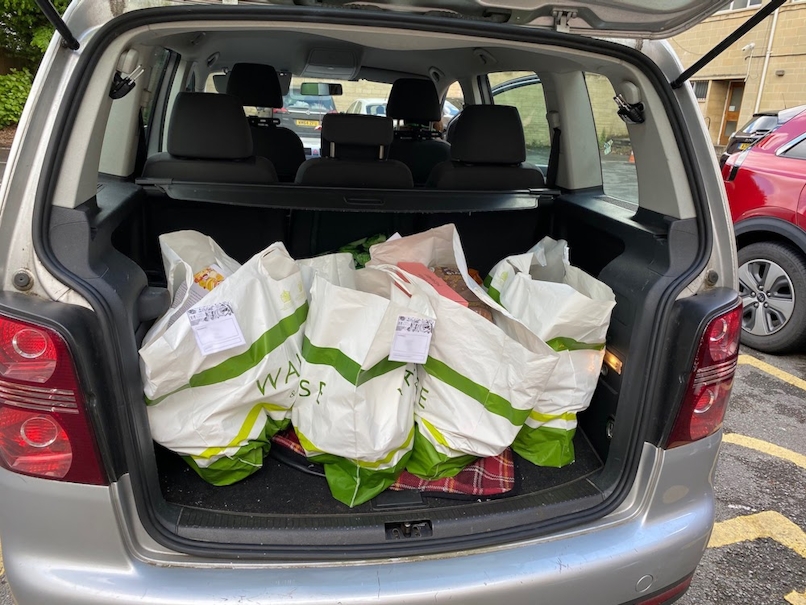 Elayne and the team at Oasis Bath work to make sure the food packages are ready to be delivered every week. Since every family gets enough food for nine meals per family member, volunteers have to consider each family's size they're delivering to. Plus, it isn't necessarily the same families every week.
Aware of resources and their volunteers' time commitment, Elayne and her team wanted to create efficient processes wherever possible. They knew that handling these local deliveries was uncharted territory, and they needed a solution to help them create a process.
Elayne's direct supervisor, Jo Dolby, had heard about Circuit for Teams from another church within the Oasis community.
With Circuit for Teams, Elayne imports the week's addresses into the Circuit for Teams app on her desktop with an Excel spreadsheet, and then Circuit for Teams creates a fully optimized route.
That route is then pushed to the drivers' smartphones using a specific app. The drivers follow optimized routes while using their preferred navigation system (such as Google Maps or Waze). And since there are several volunteer drivers, Circuit divides the work up evenly across multiple people.
Using Circuit for Teams to deliver our food parcels has been a huge help for us.I'm not sure how we would have planned these routes and made these deliveries to our community without Circuit for Teams.
Oasis Bath operates this food package project off of donations and volunteer assistance. The drivers aren't paid and they have even refused to be compensated for the gas they use. By using Circuit for Teams, Elayne can make sure her team of volunteers is driving on optimized routes so they can complete their deliveries as quickly (and easily) as possible.
As of now, most drivers complete their routes within half an hour.
Plus, Elayne really likes the Circuit for Teams route monitoring feature. She can look at her desktop to see exactly where drivers are within the context of the route they're currently completing. This feature is valuable to Elayne for two reasons.
First, with route monitoring, she can know where her drivers are, in case an incident occurs, such as a delay or an accident.
Second, Oasis Bath is often dealing with perishable food and items that need to stay cold. "The route monitoring feature is great," Elayne said.
We can see how close the drivers are to returning back to pick up additional orders and we can get the next food parcel ready.
Oasis Hub Bath: Going Forward
The original plan was for Oasis to stop doing food package deliveries by the end of July 2020. However, they have received additional funding and kept delivering meals up to August.
Whether they're keeping package delivery as part of their service or switching back to serving hot meals out of their church isn't written in stone.
But if making local food package deliveries remains a part of their organization, using Circuit for Teams to optimize and monitor routes will continue to be a major benefit for the good work they're doing.
Not using Circuit for Teams? If you manage a team of drivers and want a simple, cost-effective way to keep track of them (while making their routes more efficient), sign up for a free trial of Circuit for Teams..