12 minute read
How to Choose the Best Route Optimization Software
Choosing the right route optimization software is vital. You want a great tool to help your drivers work faster, saving them time and frustration. Here's how.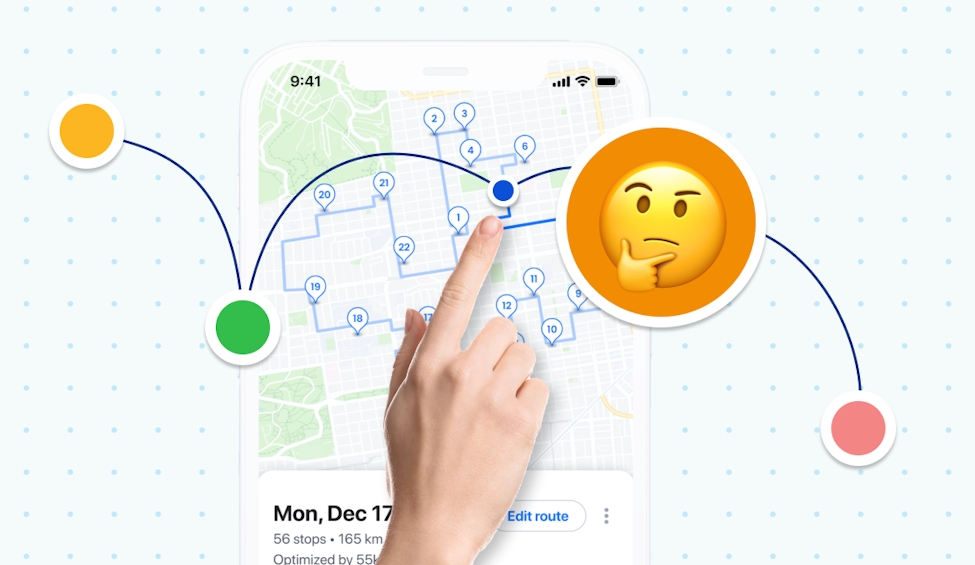 If you're already running a delivery service or are thinking about it, you've probably heard about route optimization software.
Whether you're a retail store owner shipping products to customers or have your own delivery company, your drivers are the face of your business, handling the last-mile delivery that gets your goods into customers' hands.
Their success is your success.
But managing a crew of drivers can also be overwhelming — and that's putting it lightly.
The larger your team, the more complicated your job gets as a dispatcher. Sometimes, keeping track of all of your drivers can feel like playing a game of whack-a-mole. As soon as one problem is solved, another one arises.
You want to give your drivers the tools they need to get deliveries done easily, quickly, and independently, with as little intervention from your side as possible.
Choosing the right route optimization software is vital. You want a great tool to help your drivers work faster and smarter, saving them time and frustration. The result: A happier, more efficient team that gets the job done.
As the dispatcher in charge, you can also use this kind of tool to stay connected with your team. It makes your job easier when you can automatically track delivery updates and driver locations.
Sounds great, right?
Well, only if you know which route management tool to choose. Below, we'll unpack some of the most common questions about how to choose the best route optimization software so that you get more time.
What is route optimization software?
Route optimization software plans the sequence of stops a delivery driver makes, charting out the quickest and most convenient path.
If you or a driver needs to add or delete stops, the tool automatically reroutes them as needed. By strategically planning the order of stops, this technology saves drivers time and helps them avoid hassles like doubling back to the same area twice to fulfill deliveries.
As a dispatcher, you can use route optimization software to chart speedy routes for your whole fleet.
You can also use it to track drivers and deliveries, confirming that orders have been fulfilled — for example, with proof of delivery features (like a picture of the package left on the customer's doorstep). This makes it easy to manage your team's performance. Plus, you get peace of mind with physical proof that each order is fulfilled.
You can also use cutting-edge route management software with other delivery management apps and tools, like GPS tracking technology. The benefit of this is that you or your drivers can choose their preferred navigation tool. Plus, your drivers can adapt routes in real time based on factors like traffic jams.
Benefits of optimized routes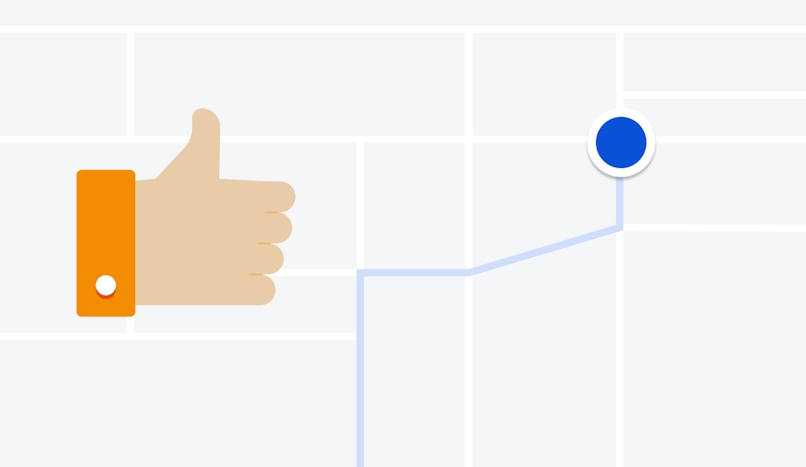 If you're a dispatcher, you're the go-to person for all of your drivers and their many needs.
Can't find a package? Having issues with the vehicle? You're the one they call. The more drivers on your team, the more routes you have to manage and the more complicated it gets.
You can use smart route management tools to automate the basic parts of your job, like deciding which deliveries to prioritize.
You'll then have the time and energy to put out those surprise dumpster fires as they arise (somehow always on a Monday morning, right?).
If you want to help prevent problems in the first place, a route planning tool can also improve oversight of your team.
The problem is that many of these modern tools are too complicated and not user-friendly enough for practical use.
Why?
They're created with the customer's needs in mind, not the driver's. Worse, they're not made for the industry that you're in. As the dispatcher, you want to select a tool that's made for multistop drivers.
Here's how the right route optimization software can help:
Save time. Before route optimization technology, dispatchers planned routes using spreadsheets, whiteboards, and other low-tech tools. Talk about a waste of time. Route optimization software makes it fast and easy to map out the most efficient routes for your team. You can even import spreadsheets and plan your drivers' stops in minutes.
Simplify your business operations. Routing and rerouting drivers takes up valuable hours in your day. That's time you'd probably rather spend doing something else. By automating this job, you can streamline everyday operations as a dispatcher and focus on more important tasks.
Get more out of your drivers. Better-organized deliveries are faster, which lets you get more out of your fleet. A single driver can get more done in a day when they have an optimal route. On top of that, you'll have a more motivated team when you give them tools that make their jobs easier.
Support your team. Your drivers play a major role in your company, making sure goods are delivered safely and on time. Route optimization software includes lots of perks to simplify a driver's job, such as delivery notes and delivery time windows for priority deliveries.
Boost your reputation. Giving driver benefits like a user-friendly route optimization tool shows you care about your team. This can also be an asset when hiring drivers, allowing you to secure top talent.
Improve customer satisfaction. Giving your drivers the tools they need to get their jobs done quickly and correctly means they will be more accurate and timely. The result? Happier customers. Plus, features like proof of delivery give everyone peace of mind and limit your liability.
Cut costs. If you streamline your operations with routing software, you can save time, and reduce your operational costs. Plus, route optimization can cut your fuel costs by minimizing the risk of hassles like drivers doubling back to make deliveries.
Minimize risk. Route planner features like proof of delivery and driver tracking can help reduce the likelihood of lost packages. Meanwhile, hands-free technology can help cut the risk of driver accidents.
Every dispatcher's job is unique, and it's up to you to determine how best to leverage route optimization software.
These are just some of the possible advantages. Test-driving a comprehensive tool using a free trial can give you a better idea of how this technology makes your job easier.
How to choose the best route optimization software
The right route optimization technology can simplify delivery management and driver oversight, making your life as a dispatcher easier.
Each route optimization software is very different when it comes to user-friendliness, functionality, and cost.
What is the best routing software for you?
When you research route management tools, you'll find many platforms to choose from, like Route4Me, OptimoRoute, WorkWave Route Manager, and Routific.
Knowing which one is right for you can be tough. There are a number of factors and features to consider as you shop around.
Ready to take the leap? Here are the key characteristics to look for in the best delivery route planning solutions.
Total number of drivers
It's obvious that whether your team includes two people or 20, you want to keep an eye on all of your drivers.
Having a single route optimization tool that covers the whole team is the easiest solution.
Before you start thinking about what that is, keep in mind that your team may grow, so look for a scalable solution that can cover additional drivers as needed.
With a comprehensive route optimization tool, you can get real-time data on each of your driver's routes.
This includes an overview of the stops they have to make, their progress on their route, and even current location tracking. If a driver is rerouted (for example, because a delivery is added), the route will update for you and the driver.
Compatibility
Any routing management tool you use must be compatible with your computer and mobile phone operating system (iOS or Android).
If you plan to use a mobile app, check how much storage space the software will need on your phone. Also, be aware that you may need to update your phone's OS for the best performance.
If you do decide to spring for a route management tool, make sure that it's also compatible with any other technologies you use for driver management.
This could include your customer relationship management (CRM) tools, mapping software, and spreadsheets. If you work in Excel, you don't want to find that your new routing tool doesn't let you import spreadsheets, for example.
Real-time tracking
In the past, route optimization just charted out the optimal route for each driver — and left it at that.
Modern tools take it a step further.
Using GPS and mobile technology to give constant updates about driver routes in real time. You can see the progress made with each delivery and the driver's location.
Real-time tracking is also useful in case of last-minute route changes. For example, most route optimization software links to mapping tools like Google Maps or Waze.
If a driver sees a traffic jam ahead, this means that they can reroute. As the dispatcher, it's useful to have this data in real time so you're always in the know — your team doesn't even have to think about updating you.
Recipient notifications
Whatever type of goods your team delivers, you want to make sure your customers are satisfied.
This means keeping them in the loop at every stage.
Recipient notifications are one way to guarantee a great delivery experience. It's where you can send your customers an email or SMS notification when their goods have been dropped off, bringing them valuable peace of mind.
If you opt for a more advanced tool, your drivers can send proof of delivery, as well. This could include a photo of the package along with a note (like "package left at garage door").
This also makes it easy for the customer to track down their package when they get home, saving them time and frustration — and you from customer phone calls and complaints.
User-friendly app for drivers
When you do choose a tool for your organization, you need to make sure that it's convenient for your drivers.
Make sure the app is user-friendly and that they can download it to their mobile devices.
This guarantees it will give them the most important route information in the palm of their hand, where they can easily check it throughout their delivery day.
Once you've chosen a route optimization software, introduce it to your team.
Think about: Do drivers need to have a certain operating system? Does their mobile device need to be updated? Will they need other tools to integrate with the app, like mapping software?
Set your team up for success by giving them all the details upfront.
Delivery notes
Any delivery driver is going to be thrilled that you're making their jobs easier with apps that are easy to use and with features that save them time.
Delivery notes are one example.
This feature helps your delivery services team stay organized, as they can make and keep track of essential information about packages. For example, if the customer has asked for an item to be dropped off with a neighbor, the driver can note this in the app.
In addition, these notes can usually be held in your route optimization software and easily distributed across your delivery team. Which helps the next driver to visit that address and prevents the customer from repeating themselves.
Route optimization software that allows for Excel (or other spreadsheet) integration makes leaving delivery notes especially easy.
As the dispatcher, you can compile the essential data needed for delivery — such as customer name, address, and delivery notes — in a document and then upload it into the route manager.
Giving your driver all the information they need.
Delivery time windows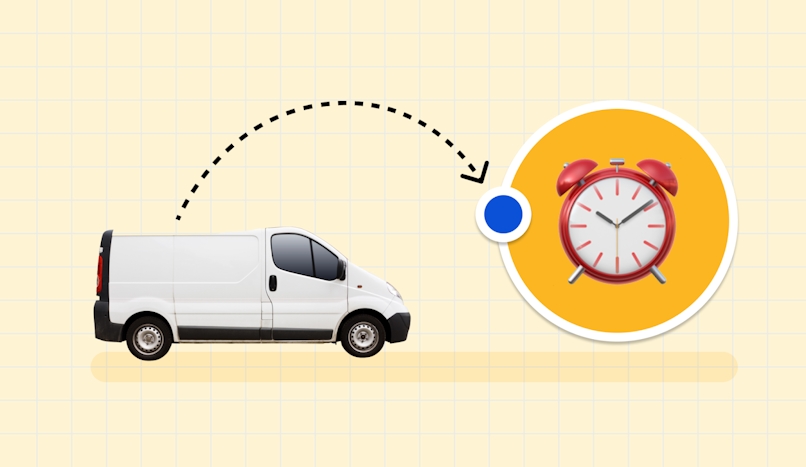 Using a route planner to get delivery time windows is a surefire way to improve your customer satisfaction.
To generate time windows for delivery, you just need to add and optimize your stops in the software. By accurately scheduling deliveries, you can give customers an estimated time of arrival (ETA).
This feature is particularly important for packages that need to be delivered in person.
If your team handles valuable goods, for example, you might need a customer's signature on delivery for security reasons.
Delivery time windows simplify the handover, saving both customers and drivers time and hassle, and making your operation more efficient.
Delivery priorities
For most dispatchers, a single driver on your team may deliver over 100 packages per day.
If you've ever struggled to order these deliveries, you know you have to consider certain priorities. For example, some goods, like legal documents or food, might be time-sensitive. In other cases, a customer may have paid for rush delivery (such as 24-hour service).
It's important that drivers know which packages deserve the VIP treatment.
A route optimization app will allow you to designate those priority deliveries and plan the relevant driver's route accordingly, making sure those are the packages that get dropped off first.
Package finder
In the delivery business, there's nothing more frustrating for customers — or more damaging to your company's reputation — than lost packages.
The Circuit for Teams app has a package finder to help your drivers identify where goods are in their vehicle, minimizing the risk of this worst-case scenario.
Your team can use route planning software to specify where a package is located in their vehicle. Then, when they reach the designated stop, quickly locate the necessary goods.
Proof of delivery
For most dispatchers, you are ultimately in charge of — and responsible for — your entire team of drivers.
The challenge that most people face, when they have 100s of couriers to manage, is not not knowing whether their drivers have successfully delivered them..
But, proof of delivery lets you know they are fulfilling their duties. This feature also helps protect the liability of drivers and yourself, as their supervisor, by giving you a tangible confirmation of delivery.
When customers have the peace of mind that proof of delivery offers, they're more likely to repeat their business.
Circuit for Teams lets drivers get a customer's signature when a package is handed over or to take and save a photo of the package when it's dropped off. The package recipient's name and relevant ePOD (a signature or photo) are synced and saved for every stop on the driver's route.
Hands-free functionality
If you'd prefer your drivers to concentrate on the road, hands-free functionality lets drivers do this.
Circuit for Teams has a voice address entry feature, which can minimize risk and increase safety on the road, as your drivers can always keep their hands on the wheel and their eyes on the road.
And even minor accidents can be problematic for your fleet.
First, there is your drivers' safety to consider. Second, accidents can derail the delivery day, resulting in delays that interfere with customer satisfaction. Finally, accidents can be costly and increase administrative burden. As the dispatcher, you might be responsible for filling out the insurance paperwork, for instance.
Clear pricing
You obviously want to make sure your team has the tools they need to thrive. But, as a dispatcher, you also need to keep an eye on overhead costs.
Read the fine print about pricing before signing on the dotted line for any route optimization tool. A transparent pricing model will make sure you don't get surprised by extra costs.
What's the solution?
Look for tiered pricing models that can accommodate different needs and be scaled up, allowing you to adapt as your team grows.
Circuit for Teams offers three plans to fit different business needs. You can try an unlimited version for free during your trial. If you decide to go ahead, you can get a monthly subscription that you can cancel at any time. So you only pay for a product that you're actually using.
Free trial and / or demo
Sure, as a dispatcher, you have to be confident in any tool you bring into your organization.
You might wonder: Is it user-friendly? Does it deliver on all the features it promises? Will it really make day-to-day life easier for your drivers?
The best way to make sure you're getting what you need is with a free trial.
This is important if you're springing for a paid version. While you can get a sense of an app's functionality using a free version, these no-cost models lack the full features of advanced versions. A good routing optimization service will generally offer a no-obligation trial period so you can try all the features hands-on.
How much does route optimization software cost?
If a tool can make your job easier and less stressful, of course you want to take advantage of it — but you probably don't want to pay big bucks for it.
The good news is that you can find effective vehicle routing software at great prices. This means you can still improve operational efficiency without significantly raising overhead costs.
There are many cost-effective software as a service (SaaS) tools available to support your delivery business needs.
Circuit for Teams is one option. The fair pricing model scales as you grow and is adaptable to a diversity of business types, from courier services to e-commerce retailers.
With Circuit, you can choose from three tiers of service: Dispatch, Recipient, or Premium. The most basic model (Dispatch) allows you to create and allocate routes, live-track route progress, and import spreadsheets — all for just $40 per driver per month. You can upgrade to more advanced plans for additional functionality, like recipient email or SMS notification and data export services.
Best of all, you can use a free trial to confirm which model is right for you. Plus, you can cancel your subscription at any time or, if your business grows and you want higher-level features, you can go up a tier. Circuit doesn't lock you into contracts with confusing fine print. This way, you only pay for a product you truly need.
Simple and affordable route optimization software from Circuit
Managing a team of drivers isn't always easy.
In addition to making sure your team gets their deliveries done on time, you're the point of contact for all things urgent, from lost packages to fender benders.
A multistop route optimization tool can automate the tedious task of finding the most efficient routes so you can save your energy for the more complicated parts of delivery operations.
Circuit route planning software gives you an accessible and affordable solution for dispatchers and fleet managers who want to improve operational efficiency. Circuit for Teams is available for Android and iOS devices and checks all the boxes above on what to look for in a route planner. Plus, this technology is designed with drivers in mind so you can be sure you're also giving your team a user-friendly tool.
You can get the real dish on Circuit for Teams by taking a look at existing customer success stories.
The best way to see if this tool is for you? Schedule a free trial. This will give you an opportunity to discover the advantages of Circuit for yourself — with zero obligation or commitment needed. Get started with Circuit.