10 minute read
How to Start a Milk Delivery Service in 7 Steps
Learn all about starting a milk delivery business — everything from engaging with suppliers to making your business grow over time.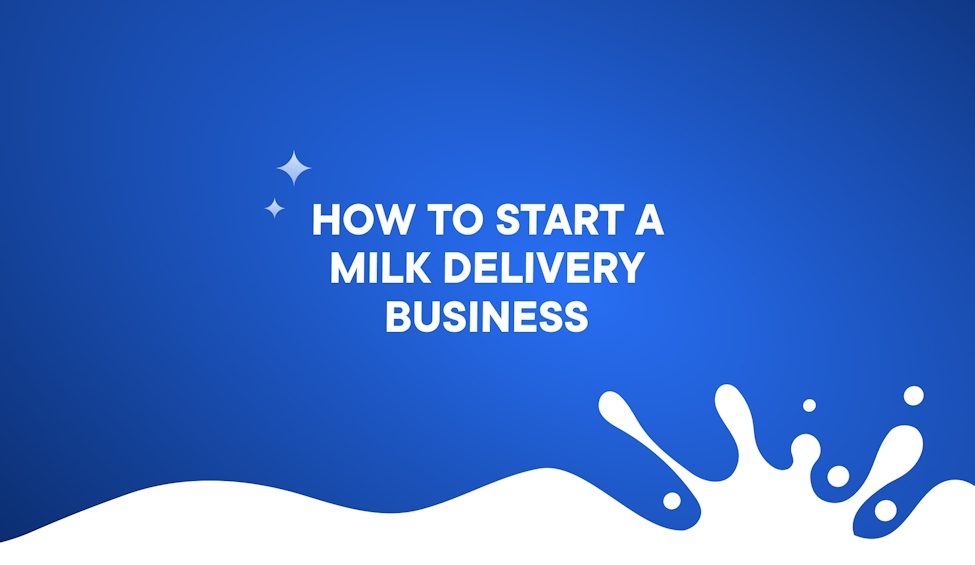 The story of milk and the milkman is a fascinating one. 
In the 1920s, fresh milk was delivered daily to doorsteps in glass bottles to help prevent spoilage. 
The service grew through the 1930s and 1940s as electric refrigeration made home storage easier.     
By 1963, almost 30% of all milk consumed in the US was home delivered, based on data from the US Department of Agriculture (USDA).  
But the dairy aisle at grocery stores changed things. 
By 1976, most people bought their milk from neighborhood stores, and just under 7% of milk sales were still delivered to homes. 
By 2005, that number fell to just 0.4%. 
But the story doesn't end there. 
In fact, milk delivery is making a comeback. 
Demand for milk delivery surged during the COVID-19 pandemic, and they haven't gone down since. 
And in 2022, the US Department of Agriculture (USDA) estimates production will be up by 1.5 million pounds over 2021.
What was once a dying trade is now a niche business opportunity with high growth potential. 
Research suggests the global dairy products market size — valued at over $480 billion in 2021 — is likely to cross $640 billion by 2030.
I will show you how to start a farm-fresh milk delivery business and what you can do to make it successful.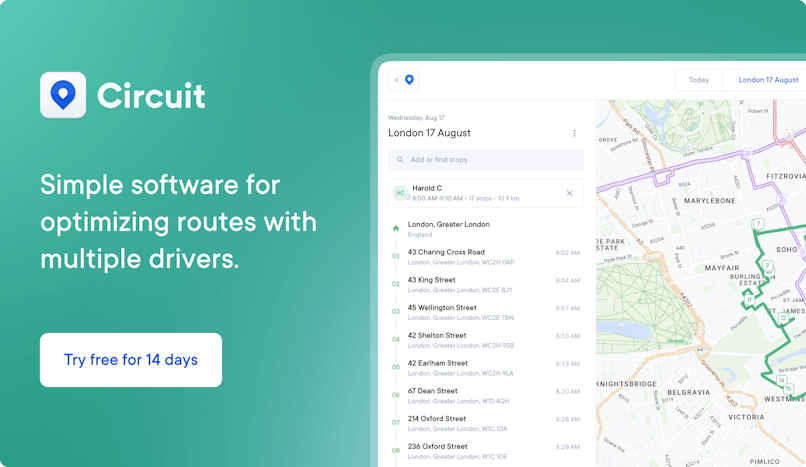 About the best milk delivery businesses today
Milk in glass bottles was first sold in the US in 1879. 
Until then, milk was transported and delivered by whatever means available — tin cans, wooden barrels, jugs, kegs, and even buckets.
The glass bottle was a much better option in terms of hygiene and taste. 
Curiously, the revival of home milk delivery in the US began in 2014 with a group called Drink Milk in Glass Bottles. 
The company began as a reaction to growing market demand for local and healthier milk delivered to households.  
The idea behind the business is that while there's nothing against drinking milk from a carton or plastic jug, the experience of drinking it from a glass bottle is unique. 
The argument is that glass bottles represent local dairies and freshness — unlike processed milk with a six-month shelf life. 
Drink Milk in Glass Bottles has become a movement among local milk suppliers and consumers — across more than 38 locations across the US, Canada, and Mexico. 
Other companies like Manhattan Milk are tapping into the nostalgia of the milkman to offer white-glove deliveries across New York, San Francisco, and London. 
From big players like Oberweis Dairy to mom-and-pop shops like Cow Belle, entrepreneurs are stepping up to meet the surging demand for bottled milk deliveries across the US.
Thinking of starting your own milk delivery business? 
It's relatively easy to get set up with. 
With demand for fresh, local milk surging, you can cash in on the trend. 
Read on to learn how to start your own milk delivery service.
How to start a milk delivery service
For first-time entrepreneurs, the second coming of the milkman (or milk lady, in a lot of cases) represents a solid business opportunity. 
Starting a milk delivery business may only involve a small truck, a willing supplier, and a couple of people willing to work for you.  
In this section, I go step by step into all that's needed to start a successful milk home delivery business. 
From legally forming your business to finding the first customers to making your business grow, I cover all aspects.  
Follow these tips to start churning a profit.
Step 1: Determine your target market 
Finding the right pockets of demand is the first step in building any new business. 
While milk was once largely delivered to people's homes in the past, offices and schools have fast become a new delivery destination for companies like Manhattan Milk. 
The trend is to promote healthier eating habits and help visitors meet recommended dietary allowances for calcium. 
Research existing players and market trends in your area to determine your target market and have a sense of how much demand there is. 
Also, determine the area you want to service. 
Since milk typically has a short shelf life, the farms need to be located closer to your target market. 
You don't want the milk to spoil before you can even deliver it.
Orders are usually concentrated over a relatively small area in urban settings because of population density. 
But they are likely spread out across a much wider area in the suburbs and countryside.
And each scenario will have different requirements in terms of serviceability. 
For instance, you might be able to deliver milk using electric scooters or motorcycles in a metropolitan area.  
At the same time, you may need several drivers covering multiple routes with delivery vans in more rural communities. 
Ideally, concentrate on an area or segment of the population where there isn't a lot of competition. 
You can even think of focusing on an area covering one or more school districts or a particular commercial district.  
A good idea would be to make sure there is sufficient demand spread across a variety of customer types (residential and commercial) in your chosen target market. 
Also, be flexible enough to offer multiple delivery options.
Having a steady customer base as the starting-off point can help you scale your business over time.
Step 2: Legally form your business 
The process of legally forming and registering your business can seem complicated, but it doesn't have to be. 
Prepare a business plan. This is a detailed document that lays out your target market, business objectives, management plan, and financial projections. Use it to describe your management hierarchy and the unique experiences and skills of your key team members. Learn what to include in your delivery service business plan. 
Choose your business structure. The options are sole proprietorship, general partnership, limited partnership, limited liability partnership, limited liability company (LLC), and corporation. The choice depends on both the type and size of the business you're planning to form. Learn more about the different business structures.
Choose your business name. Your business name should clearly convey what your business is about and the values it stands for. There are four ways to protect your business name: registering it as an entity name, trademarking it, getting a doing business as (DBA), and getting a domain name. These steps are necessary to prevent another business from using your name. 
Register your business. Your business structure and location will determine how you need to legally register your business. Check with your town, city, or county clerk's office for details of your particular jurisdiction. For most small businesses, the process involves little more than registering your business name with state and local governments. Learn more about registering your business.
Get a business operating license. You might need business operating licenses from both state and local authorities. Depending on where you are, they can be applied together or separately. You'll need to register your business in multiple states and municipalities if you're planning to operate across state lines. Learn more about the different licenses and permits you might need.
Get tax IDs. You'll need federal and state tax IDs for your business. The federal tax ID is called the Employee Identification Number (EIN). You'll need this number if you're applying for a loan or looking to hire employees. As long as you're liable to pay state taxes, you'll also need a state tax ID. Learn more about how to get federal and state tax ID numbers.
Open a business bank account. This is typically separate from your personal bank account. Your business bank account will be used for collecting revenue, making business expenses, managing profits, and fulfilling local, state, and federal tax obligations. Learn more about opening a business bank account. 
Get business insurance. You'll need business insurance coverage to protect your business. You may need general liability insurance and workers' compensation insurance for your employees. Learn more about getting business insurance.
Step 3: Determine your milk suppliers or milk offerings 
Unless you have your own dairy farm with a few dozen Jersey cows hidden away somewhere, you'll need to work with a supplier. 
The milk delivery business in the US has two models of operation. 
One is large companies with their own farms making deliveries of milk and other fresh dairy products. 
The second is businesses that work with one or several local suppliers to deliver milk under their own brand name. 
If you don't have your own farm, you'll most likely go with the second model. 
There are several factors to keep in mind while working with suppliers:
Quality: The quality of milk is, of course, important. Nothing short of the very best and freshest milk is likely to satisfy your customers. 
Quantity: Smaller farms may not be able to meet your requirements on their own if you've got a lot of business. That means you may have to work with more than one supplier to meet demand. 
Distance: How close your suppliers are from your business location is a factor that can impact transportation costs and profit margins. The farther the supplier is, the more you'll pay for gas and labor. 
Time: Customers prefer home delivery services with a reasonably short farm-to-front door time. That's because milk left unrefrigerated for more than two hours is considered unsafe to drink.
Customers deserve to be spoiled for choice with varieties of milk — everything from raw milk, whole milk, skimmed milk, fat-free milk, chocolate milk … the list goes on. 
You can work with suppliers to deliver additional high-quality dairy and farm items through a grocery delivery service, like: 
Cream
Butter
Cheese
Yogurt
Ice cream
Eggs
Fresh vegetables
Grass-fed meat
Combining multiple products in your milk run can help you get more customers and venture into new markets.
Step 4: Get milk delivery vehicles and supplies 
Delivery vehicles can range from bicycles to scooters and pickup trucks to full-fledged refrigerated milk vans. 
And the costs associated with each of these choices will vary wildly. 
Your choice will depend on a variety of factors. 
Besides where your business is located, you should consider how much money you have to spend on a delivery vehicle and supplies.
If you're starting your milk delivery business with savings, really, you should spread out your initial delivery vehicle purchases over the first few months or weeks. 
You'll have more room to expand your team as orders multiply and you hire more drivers to make deliveries.   
Make sure all your delivery vehicles have clear signage with your business name, telephone number, and website. 
You'll also need a whole host of other supplies to start, beginning with milk bottles. 
These can be big branding tools. 
Having a unique bottle shape and design can help build brand identification and separate your business from the competition. 
Learn some tips for designing your marketing materials. 
Other supplies you may need include: 
Uniforms
Transport baskets
Milk boxes
Porch boxes
Other miscellaneous items
Make sure to have enough supplies in stock to meet occasional periods of shortages. 
Check out our post on managing backorders.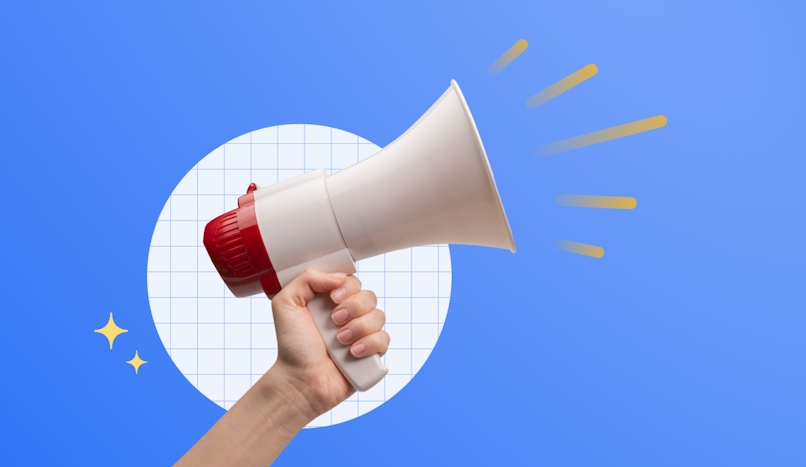 Step 5: Market your business and get customers 
The retro-novelty of a milk delivery business is enough to spark a million marketing ideas. 
This is the step that'll make your business, so give it all you've got. 
Here are a few tips to get customer attention: 
Shout your brand. Advertise your business by putting up flyers across your target area and in local newspapers if possible. Enlist the help of friends and family to spread the word around. Talk to people around your community to familiarize people with your brand and highlight the local family farms you're working with. Use word of mouth to create a buzz around your business. 
Get on the internet. A lot of your orders may come from online, so you'll need a decent website ready to accept payments. Spend a part of your ad budget on search engine optimization (SEO) marketing to get new customers. It's also a good idea to have business pages on popular social media platforms like Facebook and Instagram because that's where a lot of prospective customers hang out. 
Get reviewed. Milk is unlike any other food item. Convince your target audience by making a point of asking your first customers to write an honest review of your products. Display them prominently on your website and social media pages. 
Your marketing requirements will change as your business begins to grow. But the tips above can help get your business off the ground.
Step 6: Manage your income and expenses 
The milk delivery business may well be fluid, but keeping track of finances is not. 
As sales mount and money begins pouring in, you'll need to spend a good deal of time and energy in accounting and bookkeeping.
Fortunately, these processes are no longer as tedious as they once were. 
These basic tips can help make managing your income and expenses easier:
Maintain logs. Make a habit of keeping track of every aspect of your business, including driver routes, the number of deliveries, new orders, fuel costs, and daily expenses. This can help you keep track of revenue and expenses. 
Use accounting software. The accounting process for businesses has become almost entirely automated. You can use free software to manage things like invoicing, filing receipts, and handling accounts receivable and payable. 
Keep an eye on taxes. All US businesses, excluding partnerships, need to file an annual income tax return. You may also need to pay other federal and state business taxes. Use your accounting software to easily make the calculations. 
You can look at upgrading to paid software or hiring an accountant as your business grows. 
Step 7: Grow your milk delivery business 
Once you've got into a steady stride with your milk delivery business, it's time to think bigger. 
To keep your business growing, you'll want to keep ahead of the competition, find new markets and customers, and innovate your processes.
Here are a few ways to keep the ball rolling higher:
Create partnerships. Consider partnering with local businesses and community programs to help develop traction with your target market. For example, think of tying up with a local school, college, sporting team, or even a hospital. 
Keep networking. Expand your business horizons by signing up with entrepreneur networks, local chambers of commerce, and trade shows. These are activities that can help increase your brand visibility and bring you opportunities to expand into new markets. 
Reward your customers. Show your customers how much you value them by starting a points system, cash back promotion, or referral program. Incentives like these can promote referrals and drive new customers your way.
Invest in technology. Optimizing your delivery routes and driver schedules can help you cut back on costs and reach more customers. For example, routing software like Circuit for Teams can help you manage delivery crews better while keeping customers in the loop about expected delivery times.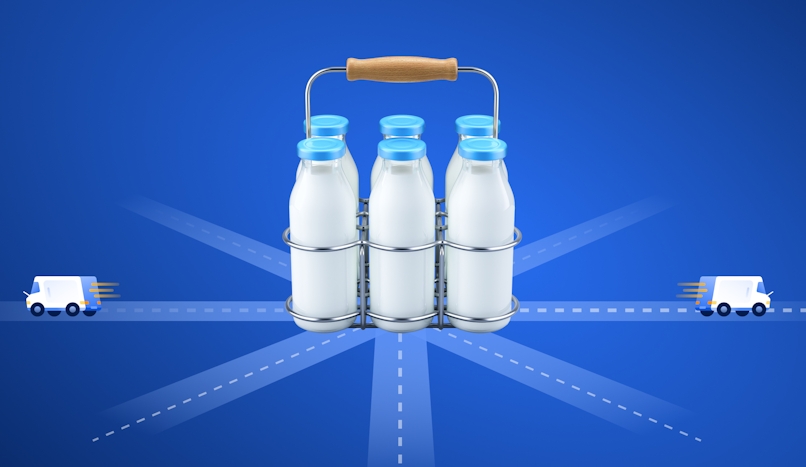 Circuit for Teams can help optimize your milk delivery routes
Technology can make a big impact on efficiency and profitability. 
That is especially true for a milk delivery business that needs to go the extra mile to service customers.  
(Learn how Bobcaygeon Brewing Co went out of their way to deliver to customers during the pandemic.)
Circuit for Teams is a great example of technology that can make tangible differences from the get-go.  
Our routing software can help you schedule delivery routes for multiple drivers at the same time. 
All it needs is a list of drivers and stops to come up with optimized routes to keep your delivery operations on time and help your team cover more deliveries in a shorter span.  
Circuit will also keep your customers notified about when they can expect their fresh milk.