8 minute read
How to Track a USPS Package (Even Without Your Tracking Number)
USPS gives tracking for many items, making it simple to follow the trail of your mail. Here's a complete guide on how to do that.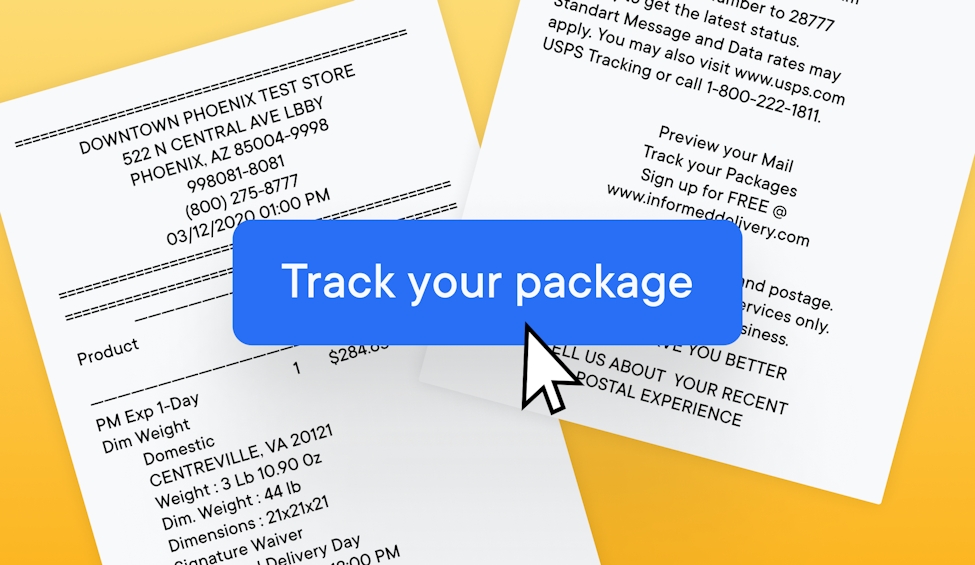 It can be so frustrating when you're waiting for a package and you don't know where it is. But don't worry, with this simple guide you'll be able to track your USPS package every step of the way.
When you 're expecting a USPS package in the mail, you want to be sure you'll know when it will arrive. 
But what if you've sent a package and misplaced the tracking number? Or maybe you're waiting for a package and want to know where it is every step of the way? No worries! There are several ways to track your USPS package – with or without a tracking number.
In this blog post, we'll walk you through them. So read on, and stay one step ahead!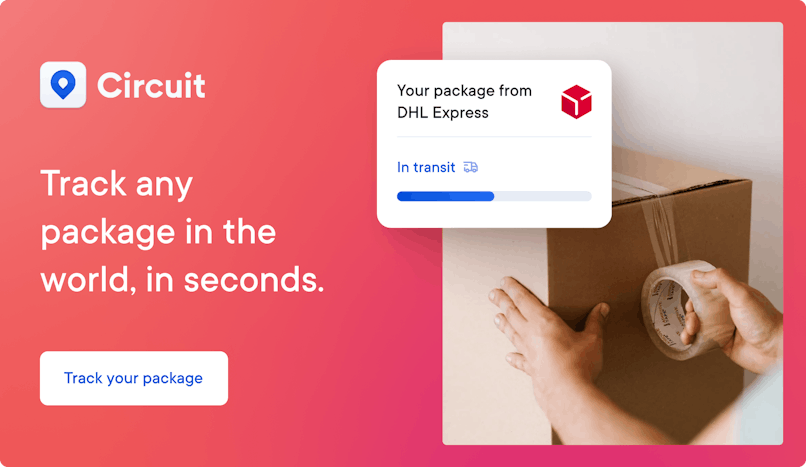 What package tracking is and why it is important
Trusting your valuable envelope or package to a mail delivery service can be stressful. You pay to get it delivered, and you want to know that it arrived safely. Considering the USPS delivers over 140 billion pieces of mail a year, there's a chance your parcel may get off track or even lost.
Choosing a service that includes package tracking can help ease your worries and allow you to follow the trail of the parcel. The tracking service is available for most mail sent domestically and for some international mail. 
It gives you end-to-end item tracking. You simply enter the tracking number and you'll get the most recent status of the package. You may also get information on whether the item was delivered, or whether delivery was attempted. You'll get the date and time of the delivery and the location - your mailbox, the reception desk at your business, etc. 
You don't pay any more for tracking If the service includes it. Once you pay the postage, you get the ability to track your mail. 
What items can be tracked by USPS?
Whether you're sending an envelope or a package, not all USPS services include package tracking. Some services cost extra for tracking, such as the commercial mailing service USPS Marketing Mail.
Here are the services that include USPS package tracking:
Priority Mail 
Priority Mail Express
First-Class Package Service
USPS Retail Ground (tracking for packages only)
Media Mail (tracking for packages only)
First-Class Mail is an affordable service that does not include end-to-end tracking. However, you can pay for the extra service of tracking information. In the case of international mail, tracking is included with many, but not all, international mailing services. Some destinations have restrictions on tracking.
How to find your USPS tracking number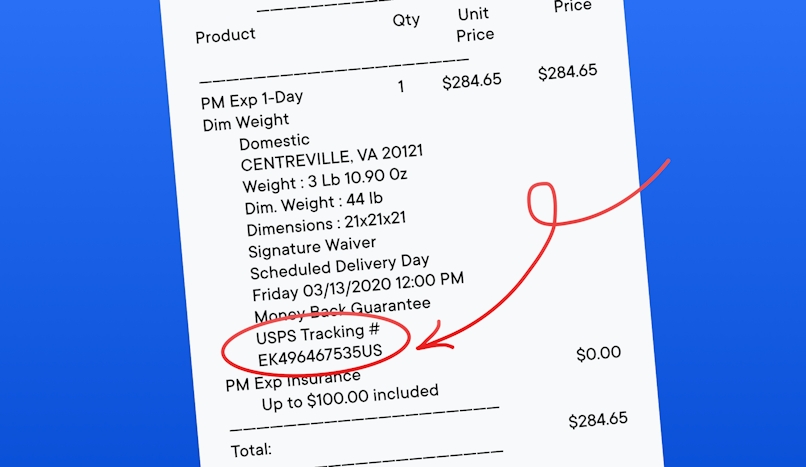 To track your package, you'll need the USPS tracking number. There are several places you can find your number, depending on how you paid for or sent the mail:
The shipping or sales receipt you received at the post office when you sent the item, or from an online retailer.
The sales receipt or e-receipt from a USPS self-serve kiosk.
The online label record if you purchased the item through Click-N-Ship.
The receipt for insurance, if you chose to purchase some.
An email confirmation if you shipped using USPS.com.
The bottom portion of the USPS tracking label, which peels off.
Postcards, and items sent by First-Class mail or USPS Marketing Mail may not have a tracking number. In those instances, if you want to track the package, you have to add the extra service of tracking, or mail it with a different service. 
The important thing to remember is that you need the tracking number, so save your information. If you don't have a receipt, you should have an electronic copy of the number on your USPS account. USPS online service agents and those at the Post Offices can't recover lost tracking numbers.
What does your USPS tracking number look like? 
Although international tracking numbers are different, most of the numbers look like this:
9400 1000 0000 0000 0000 00
If you've forgotten how you sent the item, or want to see the expected delivery, you can enter the USPS Tracking number and look up "Product Information." This gives you the type of mail class you chose, and the progress of your package. If your item has a status of "Alert," a delay could have occurred because of weather or other natural disaster or event. 
What if you lost your USPS tracking number? You won't have much success tracking your package without a number, unless you set up an Informed Delivery account.
Let's look at how to do that.
How to track a USPS package without tracking number 
Since you need a number to track a package, and USPS agents can't help you recover a tracking number, you're out of luck if you lose it. If the package doesn't arrive, you can file a Missing Mail search request. To do that, you need the mailer's address and the recipient's address, the date of mailing, and a description of the package. 
The best way to track a package without tracking number is by setting up a USPS Informed Delivery Account. It allows you to digitally preview your mail, manage package deliveries, and track your packages. Best of all, it doesn't cost anything.
Here's how to do it:
Set up a USPS account.
Go to the Sign Up for Free section of Informed Delivery at USPS.
Enter your address to determine if it is eligible for Informed Delivery.
If your address is eligible, login to your usps.com account and select "Informed Delivery" in the top right of your profile page.
Select "Enroll" and scroll down to the Informed Delivery box under "Account Management." 
Select the appropriate boxes to agree to the terms and conditions and certify your address, then select "Enroll in Informed Delivery" to continue.
Complete the identity verification questions, if you didn't when setting up your account.
Then you'll be able to:
Track packages. Use informed delivery to check the delivery status of packages, including when they're scheduled to arrive.
Check on incoming mail and packages on the secure, online dashboard.
View grayscale images of the exterior, address side of letter-sized mail that is scheduled to arrive.
Leave delivery instructions if you won't be home to accept a package.
Schedule a package to be redelivered if you missed a delivery.
Set up email and/or text notifications to track the delivery status of your packages.
If you're the person waiting for the mail, and you don't have a tracking number, then ask the person who sent the mail to provide you with the number. That will allow you to track the package until it arrives at your home.
How to send a package from USPS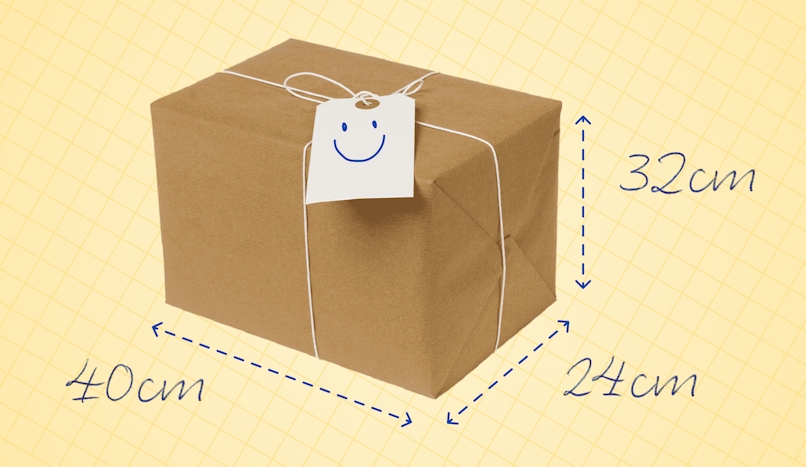 By now you know that the United States Postal Service ( USPS ) is a fantastic way to ship your packages. Here are some tips on how they work:
Choose the box, making sure your item will fit safely. A standard size helps avoid fees due to packages that can't run through the USPS machines. 
Tape the box closed and ensure it is flat on all sides. Reinforce the closed flaps with packing tape.
Print the shipping label or write the addresses with a permanent marker. The delivery address is written in the center of the package and your (return) address goes in the top left corner. 
If you're uncertain about shipping, visit a post office where you can choose which service you want. Be sure to check that you get USPS tracking with your parcel. You can also use a self-serve kiosk.
Postage will be calculated and applied and your package will be sent.
It's even easier with an online account with USPS. Then you purchase printing services online and print the label for your package as well as the tracking label. 
How to track a USPS package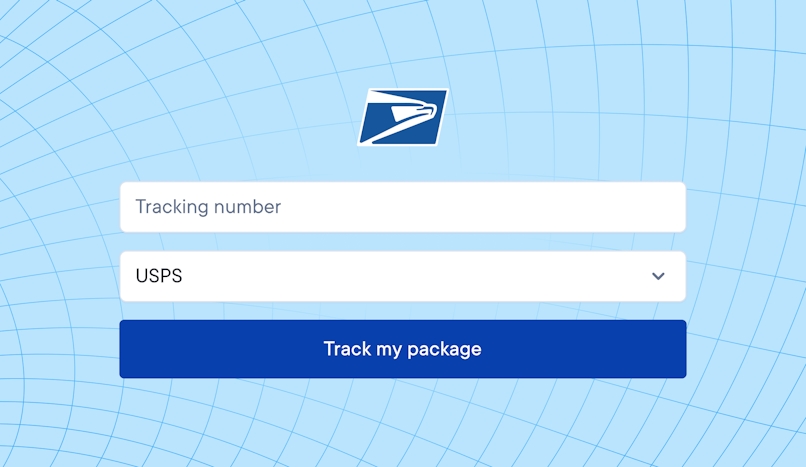 It's easy to track your package once you have your tracking number. You simply enter the tracking number into the USPS Tracking page. 
You'll get the current status of an item along with other tracking information:
delivery and/or attempted delivery information 
date and time of delivery
delivery location of the item 
Or, for the easiest way to track your USPS package, download the Circuit Package Tracker app (available for Android or iOs).
Circuit Package Tracker has a handy map view that shows you exactly where your package is, or you can follow the trail of the package from start to finish. Use it to do a simple search to track packages from anywhere in the world. 
USPS ships mail to more than 190 countries worldwide, so the Circuit Package Tracker will find your package anywhere in the world, including the USA, UK, Europe, Australia, Canada and South America. 
Notifications make it easy to get updates on your package. Circuit Package Tracker lets you customize your alerts. Receive a notification instantly when there are any changes to your delivery. You can set it to get notifications for all updates, or choose to get only important changes.
Circuit Package Tracker will give you instant USPS tracking reports. It also gives you real-time information on your package, such as confirmation that it's moving on its route. It works for more than USPS too, including UPS, FedEx, DHL, Royal Mail, and Canada Post. It can even auto-detect your shipping provider if necessary.
How to make a USPS lost package claim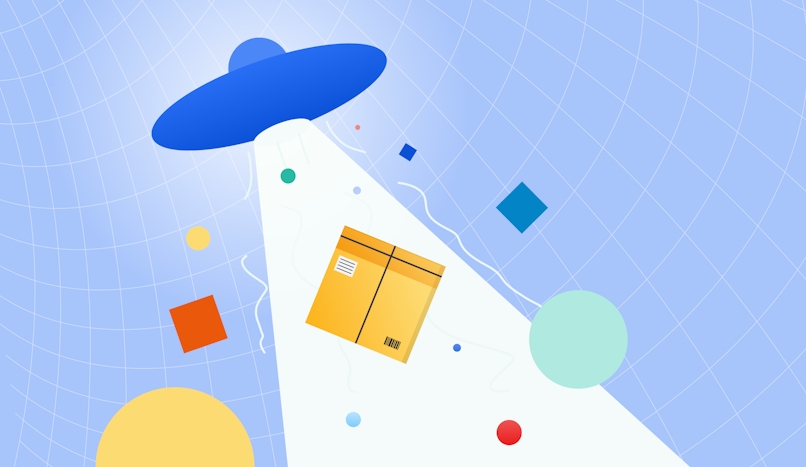 It's important to note that just because you can track your package, it doesn't mean it will be delivered faster. It also doesn't mean it's guaranteed to arrive. If it doesn't reach its destination, you may have to make a USPS lost package claim.
Here are some steps to take if you think your package has been lost:
Visit  Find Missing Mail on USPS.com.
Submit a Missing Mail search request at MissingMail.USPS.com. 
File a claim if you have insured the parcel.
Visit your local Post Office for assistance in filling out a Missing Mail request.
USPS tracking FAQs
Can you track a USPS package by address?
A USPS package has to be tracked using the tracking number, not the address to which it was sent. However, with the Informed Delivery service added to your USPS account, you can track packages you send as well as those sent to your address.
Can you track a package by name?
By setting up an Informed Delivery service with your USPS account, you can track your packages. Another option is to use the USPS Tracking Number included when you mail a parcel. You can't track a package with a name.
Conclusion: How to Track a USPS Package
When you send a package in the mail, it's a bonus to have the ability to follow its trail and find out when it's delivered. USPS Tracking Service allows you to do that.
But if you don't have a tracking number, it can be tricky. With our helpful tips like setting up an Informed Delivery Account, you can follow your package even without a tracking number.
And if you use the Circuit Package Tracker app, you'll find it even simpler to keep an eye on your valuable mail, anywhere in the world.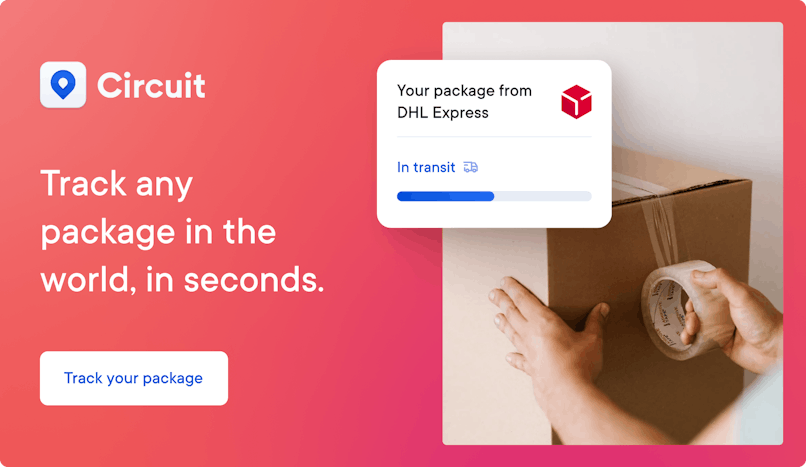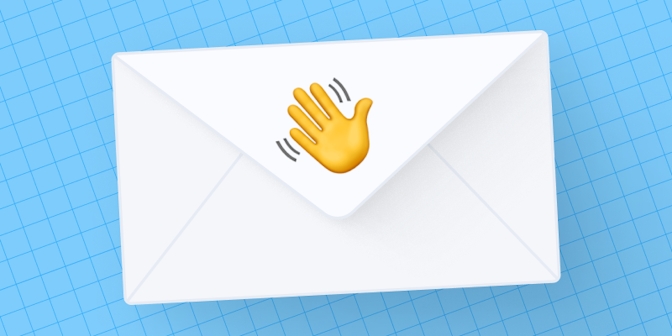 You made it this far!
Chances are you'll love our other stuff too. Get our newsletter for the latest on all things delivery.