9 minute read
ECommerce Logistics: Everything You Need to Know
ECommerce logistics directly impacts the customers of your eCommerce business. Learn how to improve key challenges of your process.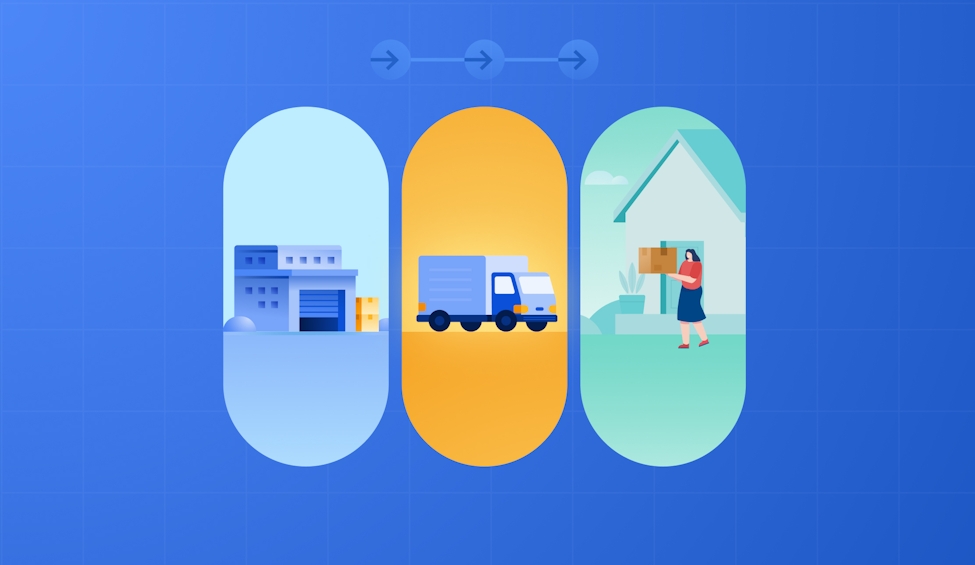 As any eCommerce business owner knows, having an online business is about a lot more than having a pretty website. 
From shipping orders on time to managing returns and leasing warehouse space, there are a lot of moving pieces.
The logistics process is one of the most critical components of running a successful eCommerce business. 
Logistics directly affects so many aspects of your business, including shipping times, customer satisfaction, and brand recognition. 
In this post, I'll discuss the eCommerce logistics process, the challenges you may face, and some tips to help you improve your processes.
Key takeaways
ECommerce logistics refers to the process of delivering orders to customers, including inventory management, order fulfillment, warehousing, packing and shipping, and reverse logistics.
A streamlined and effective eCommerce logistics process is important to avoid late orders, unhappy customers, and bad reviews.
ECommerce logistics involves managing the inventory, choosing the right warehouse location, and staffing them properly to ensure prompt delivery to customers.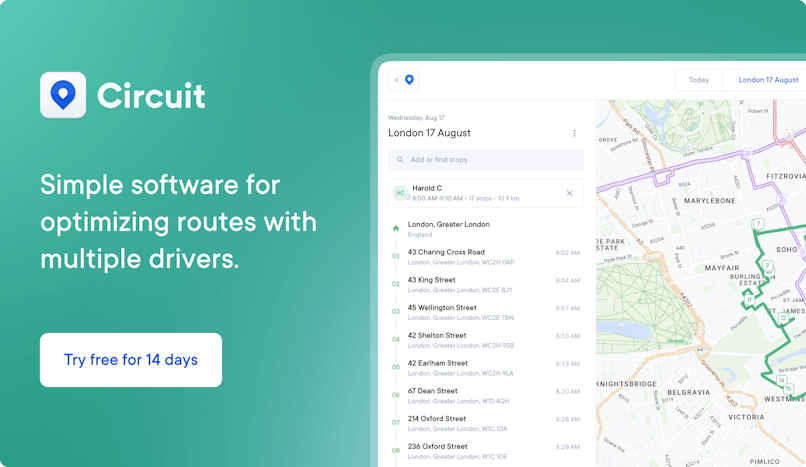 What is eCommerce logistics?
ECommerce logistics is the process of getting orders to customers, including packing and delivering orders and maintaining the proper inventory in the proper places. 
ECommerce logistics can also include reverse logistics, which includes processing returns.
A streamlined and effective eCommerce process is important for your business. 
If one part of the process goes wrong, it can lead to late orders, unhappy customers, and bad reviews.
Don't take our word for it: Let customers tell you themselves.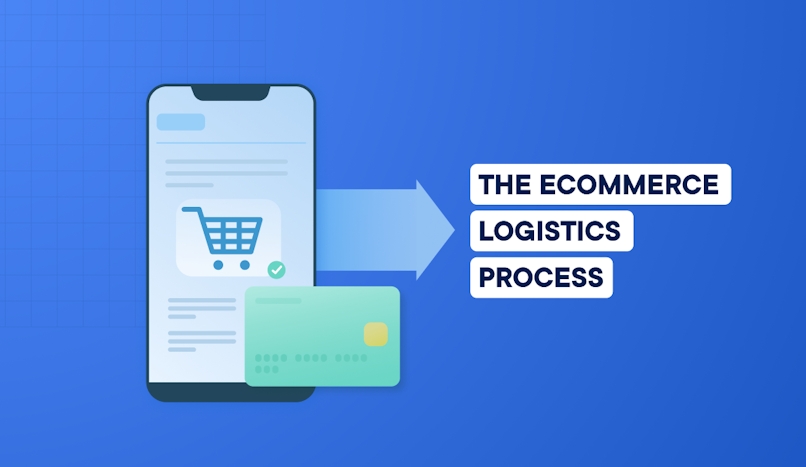 The eCommerce logistics process in 5 steps
We can break the eCommerce logistics process into five key steps. They are:
Order fulfillment
Inventory management
Warehousing
Packing and shipping
Reverse logistics
1. Order fulfillment 
Order fulfillment refers to the process of getting orders and sending them out the door. 
For example, let's say your online store gets a clothing order. 
To complete order fulfillment, you might pick the items the customer ordered from your warehouse, pack them together, and give them to the proper shipping carriers. 
(More about packing and shipping later.)
Customers want to get their orders on time, and order fulfillment is how you meet that demand. 
So, what happens if you slack in the eCommerce fulfillment process?
You may face late delivery times, incorrect orders, or low-quality shipments. 
Nobody likes it when a package they expected last week finally shows up on their doorstep, tattered at the corners and containing the wrong item.
They might even take to social media to complain (yikes). 
2. Inventory management 
Have you ever ordered something online only to discover it was on backorder? 
You likely had to wait weeks for your order to ship. 😩
This was likely due to poor inventory management.
Inventory management is the science of determining how much product to keep on hand at any given time. 
It also includes keeping track of inventory and knowing the inventory's location.
Bad inventory management can lead to situations like the one above, where your store doesn't have enough product to fulfill orders. 
On the other hand, poor inventory management can also mean having too much product that won't sell.
You must consider the cost of your inventory, the predictability of your demand, how much inventory you typically have on hand, and how often you replenish inventory to get inventory management just right. 
Luckily, we can help. Check out our top tips for tracking inventory in 2023. 
3. Warehousing 
Warehousing, or warehouse management, refers to how and where you store products before shipping them to customers. 
ECommerce brands often rely on warehouses to store their products, so picking the right ones and staffing them are huge parts of the eCommerce logistics process. 
You'll have to consider the warehouse location and how much space you need. 
For example, warehouses near distribution centers can cut down on total transit time.
(Learn about micro-fulfillment centers and how they can help with last-mile delivery.)
Proper warehousing can make a big difference in getting orders out on time. 
If you don't have space for your stock or don't know where your stock is, you'll impact how soon eCommerce orders get to customers. 
The longer it takes customers to get their orders, the less happy they'll be. And unhappy customers are less likely to order again.
We have a handy guide on the most efficient warehouse layouts to help your business. 
4. Packing and shipping 
Packing and shipping orders is a crucial part of the eCommerce logistics process. 
It might seem simple, but it's really anything but. 
There are a lot of moving parts to packing and shipping, and it's vital to get them right to meet online shoppers' expectations.
Your workers must include all the correct products when packing an order, in addition to any personalized materials. 
Maybe your company always wraps items in pink tissue paper or includes a branded sticker. 
These kinds of personalizations can enhance your brand's appearance, but they should be uniform across orders.
Packers also need to pack the items using the proper materials. 
This means choosing the right container (shipping envelope or box) and including any bubble wrap or additional materials, if necessary. 
(Check out our post on choosing the best packaging for your small business products.)
Then, the packer needs to attach the shipping label. 
Part of the shipping process is getting the package to the correct carrier. 
You'll typically use one main carrier, such as USPS, UPS, or FedEx, depending on your location and their pricing.
Looking to make shipping easier and cheaper? 
Circuit for Teams can reduce your in-house delivery costs by 20 percent while streamlining the delivery process. 
Create shipping routes, send automatic notifications to customers, and collect proof of delivery all in one place.
5. Reverse logistics 
Returning online purchases is a natural part of the eCommerce process. 
As much as we wish everyone loved everything they ordered online, it's just not the case. 
Managing returns is known as reverse logistics in eCommerce. 
A simple and trustworthy returns process can help you keep customers and entice them to order from you again. 
You may offer an easy-to-print shipping label or a QR code for customers to scan at the post office.
Alternatively, if you have a brick-and-mortar store, you can let customers return online orders in person. 
You can also partner with a third-party company to offer returns through popular stores like Staples and CVS.
Read our returns management 101 guide for more information. We explain how to get the most out of your returns policy. 
Key types of eCommerce logistics management
There are three key types of logistic management for eCommerce businesses. 
Let's break down what each type means so you can decide which is right for your business.
In-house logistics 
In-house logistics is when you cover all parts of the eCommerce logistics process yourself. 
Yes, you may rent space in a warehouse, but you have your own team that stores products, handles returns, and ships customer orders.
You can partner with a mail carrier like DHL to fulfill the shipping part of logistics. 
Or you can manage deliveries on your own. 
The biggest example of a company that handles (most of) its own shipping is Amazon, which has 30,000 branded vehicles and 20,000 branded trailers.
You'll need the right tools to handle shipping yourself.
Circuit for Teams can save hours of planning deliveries by helping you plan routes, track deliveries, and interact with customers.
New features even let you edit routes in real time or offer your customers dynamic or fixed delivery windows for the ultimate convenience.
Plus, you can use Circuit for Teams with eCommerce platforms like Shopify and Zapier.
Third-party logistics 
When you use a third-party logistics service, you offload the brunt of the eCommerce logistics process to another company. 
Your business still sells the goods, but a third-party logistics provider (3PL) handles the actual packing and shipping. 
This can save you time. 
Of course, you'll have to shell out some cash for a third-party logistics partner, but outsourcing can be cost-effective for some eCommerce businesses.
Dropshipping 
Dropshipping is the most hands-off of the three logistics solutions. 
Essentially, dropshippers act as the middleperson between manufacturers (or wholesale suppliers) and the customer. 
You never have to touch or even store your inventory. In fact, you don't even stock it or own it. 
You simply pass it on from one party to the next. 
This practice is the opposite of direct-to-consumer (D2C) brands, which sell products directly to customers.
Dropshipping involves very low overhead or upfront investment because you don't have to purchase inventory or warehouse space, and you don't have to pay employees. 
But it also has small profit margins because you're selling products from other retailers. These companies have their profit margin built into the price, so dropshippers have to add to the sales cost to make a profit.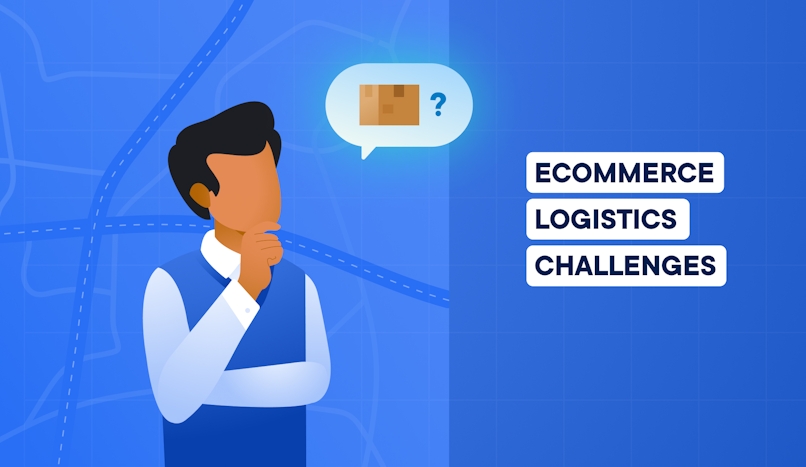 ECommerce logistics challenges
Of course, you may run into challenges during the eCommerce logistics process. 
Here are some of the most common challenges eCommerce companies might encounter:
Controlling shipping costs. Shipping can become a huge cost, especially if you offer customers free or cheap shipping. One way to address this is by offering multiple shipping options, including a cheaper but slower option for customers who don't mind waiting a bit to get their package. Then, you can make money on shipping costs from customers who pay for express or more premium shipping (like white glove delivery).
International sales and shipping. You'll likely encounter more costs (such as import fees and taxes) if you choose to ship internationally. You'll also have to make sure your orders clear customs. You can pass some of these costs onto your customers, but it's important to be as upfront as possible. Customers might be discouraged to see their cart's cost increase once they get to the shipping phase of ordering and may choose a competitor with lower shipping costs.
Making shipping errors. Little errors like incorrect addresses or package weights can add up. What first seems like a small problem can snowball into an unhappy customer or a poor review. Reduce errors by using order management software. For example, Circuit for Teams allows you to edit incorrect addresses before sending routes to drivers, so you can easily solve these errors.
Scaling your business. Is your business outgrowing its current logistics processes? Of course, you want to meet your customers' demands, but you also don't want to scale prematurely. Some third-party services specialize in dynamic logistics, allowing you to increase or decrease your supply chain to meet demand without losing money.
Tips for improving your eCommerce logistics strategy
Here are some of our best tips for improving your business's eCommerce logistics strategy:
Choose a 3PL if you plan to use one
Find a 3PL as soon as possible if you don't plan on covering all aspects of the eCommerce logistics process. 
Interview companies and compare their rates and offerings. Some logistics services might offer new technology or expertise or help you break into new geographic marketplaces.
Lean into automation
Automation sounds like one of those buzzwords that's easy to ignore, but we highly recommend not skipping over this one. 
Automating parts of your logistics process can mean automatically sending orders from your eCommerce platform to your packing team, or automatically replenishing certain inventory when it goes below a given threshold. 
Or you can lean way into automation with third-party logistics companies using robots to pick and pack orders.
Prioritize fast shipping
Shipping can cost you a lot of money. 
But your online business has to compete with companies offering free same-day shipping (we're looking at you, Amazon). 
You can work with a third-party vendor that handles last-mile delivery or the final delivery of the package to the end customer. 
Or handle it yourself with Circuit for Teams. 
Our software helps promote quick shipping by optimizing the fastest routes for you and your drivers. 
Say goodbye to drawing on maps and stressing over spreadsheets. You can count on Circuit for Teams to give you the easiest and most efficient routes.
Diversify your offerings
You probably got into the online retail market to sell a specific kind of goods, but with the global supply chain being a bit messy, it's important not to put all your eggs in one basket. 
If you sell cotton products, but cotton is suddenly in short demand, you'll be left without a leg to stand on. 
Have a backup plan and diversify your offerings.
Optimize your in-house shipping process with Circuit for Teams
Having a reliable eCommerce logistics process can take your business to new heights. 
And bringing shipping and delivery in-house can help you streamline the logistics process, save money, and meet customer demands. 
If you're interested in last-mile delivery, Circuit for Teams can help. 
Our delivery management system allows you to manage your team of drivers seamlessly. 
Simply add your list of deliveries into Circuit for Teams, and you'll get the quickest and easiest routes for your team of drivers. 
You can tag priority deliveries to make sure they arrive first and on time. 
Plus, customers can track their orders with the software and get real-time updates, like when their package is at their front steps.