6 minute read
Instacart Delivery Drivers: How Much They Make and How to Apply
As an Instacart delivery driver, you complete a customer's grocery store order and deliver it to them. Here's what you'll earn.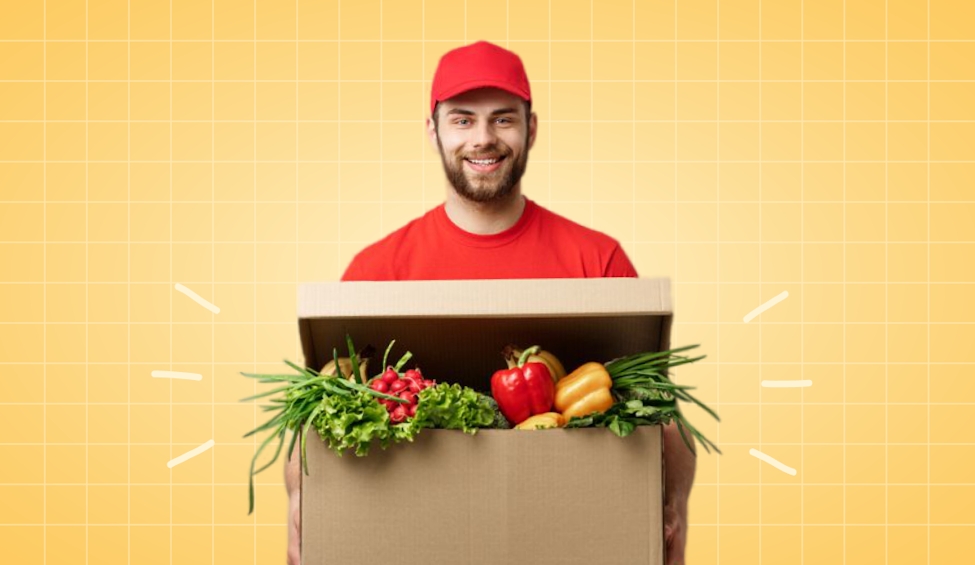 In 2022, delivery drivers don't suffer from a shortage of options. From DoorDash to Amazon Flex, gig workers can use an ever-growing number of apps to boost their income.
In fact, it's estimated that online food delivery will be worth $339,257m this year. That's a lot of hungry people to feed—and a lot of drivers needed to do that!
But where's the best place to start?
Well, if you're looking for a grocery delivery job that offers maximum flexibility and allows you to be your own boss, a gig with Instacart is a great way to make money. 
As a full-service shopper for the grocery delivery app, you'll put together orders in the store and deliver them to the customer.
You can decide when you want to work, how many hours you want to work, and what orders you want to take. Plus, you'll get the satisfaction of making someone's day a little bit easier by doing their grocery shopping for them.
Another reason to consider Instacart? A grocery delivery gig is generally more laid-back than hauling packages, which can involve handling costly goods and other valuables.
Of course, you still want to take care when delivering groceries — your customers don't want spilled milk and broken eggs. 
But there's less stress when handling produce than when handling, say, legal documents, jewelry, or expensive tech products.
Overall, it all sounds pretty good, right? Flexibility + minimal stress + extra cash = an awesome side hustle in the gig economy. 
Types of Instacart shoppers
Before talking about money, it's important to note that there are two types of Instacart shoppers. Your duties (and earnings) will vary depending on the role you want.
Full-service Instacart shoppers 
When you think about working for Instacart, you probably imagine a full-service shopper (this is considered an independent contractor role).
You're responsible for choosing the customer's items at the store and fulfilling their order (or "batch" in Instacart lingo) according to what they've selected in the Instacart shopper app. Once the batch is ready, you deliver it to the customer's designated address.
Multiple factors determine the pay for a full-service shopper.
First, there's the size of your batch (how many items are in the order). This is known as the batch incentive and can increase if an order includes very heavy or bulky goods.
Then, there's the distance you have to drive from the store to the customer's address to complete the delivery. This is calculated as a mileage reimbursement and added to your base pay (the batch incentive).
Instacart has demand-based pricing similar to ride-share services like Uber and Lyft. Meaning that if you're delivering during peak hours when there's significant customer demand, you'll earn more than the standard fair.
Finally, full-service Instacart shoppers may get tips from customers. This can increase your earnings significantly on top of the base pay.
In-store Instacart shoppers 
Not interested in driving to make deliveries? No problem. Instacart offers an alternative with its in-store shopper role. In this case, you won't do any delivery driving — you're more like an on-site personal shopper.
You'll solely be responsible for fulfilling customers' orders in the grocery store by picking the requested items and batching them. A driver will then pick up the order and complete the last-mile delivery.
In-store shoppers aren't independent contractors like full-service drivers, though. They're part-time employees with regularly assigned shifts and earn an hourly wage. That hourly wage will depend on details like your location and should be outlined in your job offer letter.
In-store shoppers can work up to 29 hours per week, which can add up to decent earnings. However, you can't boost your earnings with tips since you won't have a customer-facing role.
How much do Instacart shoppers make?
Here's the thing: There's no single number we can name when it comes to Instacart shopper earnings. The exact amount will vary according to details like where you live. Big cities with higher demand can mean you'll earn more.
Your pay will also depend on how many hours per week you work. It goes without saying, if you treat the gig as a full-time job and work 40-plus hours per week, you'll make more than you would if you treat it as a part-time job.
Tips are also an unknown factor. If you throw every bag of groceries into the back of your car and drop off a bag of broken bottles and spilled cereal, your customers probably won't be too happy. This means fewer tips (and, possibly, a short-lived job).
That said, you can get a general idea of what you can earn as an Instacart shopper by looking at some national salary averages. Here's a quick breakdown of what Instacart delivery drivers get in the United States versus Canada.
Instacart full-service shopper salaries in the United States 
As an instacart shopper in the U.S, you can earn an average of $13.88 per hour, according to Indeed. The range of pay varies from $7.25 to $24.60, however, which reflects the many factors that can influence earnings (as described above).
Instacart full-service shopper salaries in Canada 
According to Indeed, the national average for Canadian Instacart shoppers is pretty much on par with that of American Instacart shoppers at $15.75 per hour. That translates to about $12.41 USD per hour.
Expenses to keep in mind when working for Instacart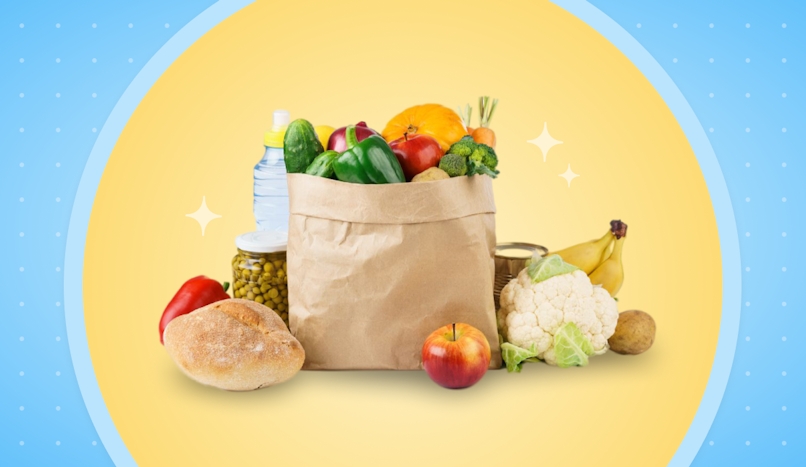 Keep in mind that you'll have some personal expenses if you take a gig as a delivery driver, including:
How do Instacart drivers get paid?
Both in-store and full-service shoppers are paid once per week. Payments are made to a checking or savings account through direct deposit.
You can also use Instant Cashout if you're a full-service shopper. This allows you to transfer earnings directly to a debit card and can be handy if you want to get your money faster.
You'll have to complete at least five batches before you're eligible to use Instant Cashout for the first time. After that, you can cash out your earnings up to five times per day, up to a daily limit of $3,000.
Do Instacart shoppers get tips? 
Instacart employees who work as in-store shoppers can't earn tips. However, full-service shoppers may get tips from happy customers, which can be a great way to add to your overall earnings.
How to become an Instacart driver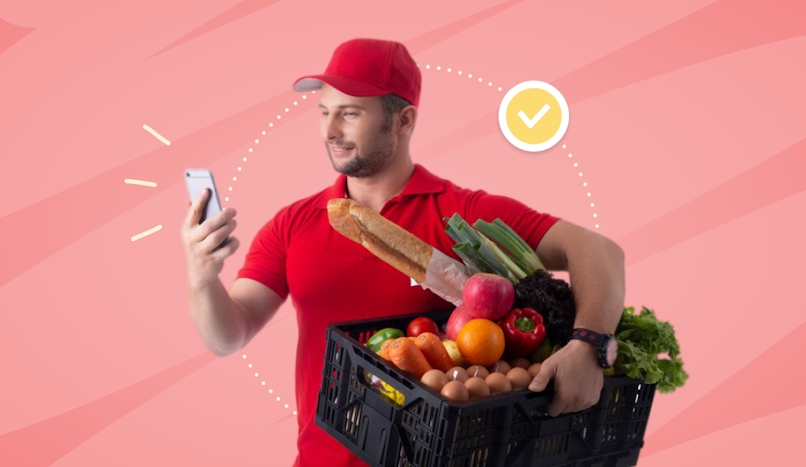 Are you interested in joining Instacart's ranks of delivery drivers? You'll need to meet a few basic requirements first. Here's a quick rundown:
You must meet the minimum age requirement of 18.
You must have your own car or regular access to a car.
You must have a smartphone that's compatible with the Instacart app (either an Android 5.0 or newer or an iPhone iOS 6s or newer).
You should be able to lift at least 50 pounds without help.
You need to have a valid driver's license.
You can sign up to join Instacart through their dedicated website. You'll have to include basic details like your name, address, and cellphone number. You'll also have to pass a background check before you're approved to shop.
How to deliver Instacart orders faster and easier with Circuit Route Planner
Working as an Instacart driver has many perks. It's pretty low-stress and you can enjoy flexible hours that allow you to set your own schedule.
Want to make the most of your grocery delivery service job and make sure the hours you're putting in are worth it financially? Speedy work can help you maximize your earnings. If you can get the batch to the customer's door on time and intact, you might be able to make extra money with tips.
Circuit Route Planner is here to help. You'll be able to chart the fastest route from the store to the customer, making sure you get their grocery order to them as fast as possible.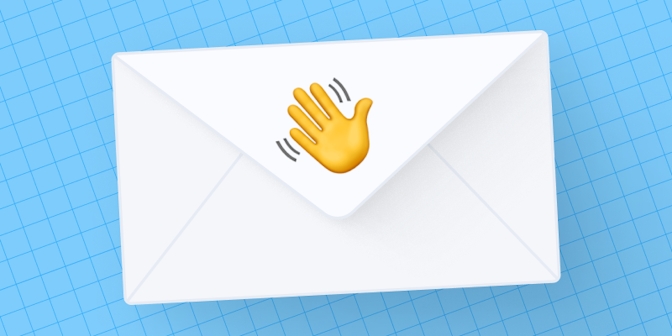 You made it this far!
Chances are you'll love our other stuff too. Get our newsletter for the latest on all things delivery.