25 minute read
Routific Competitors: 10 Alternatives for Your Delivery Route Planning
Explore 10 alternatives to Routific for your delivery route planning needs. Compare features and pricing to find the best option for your business.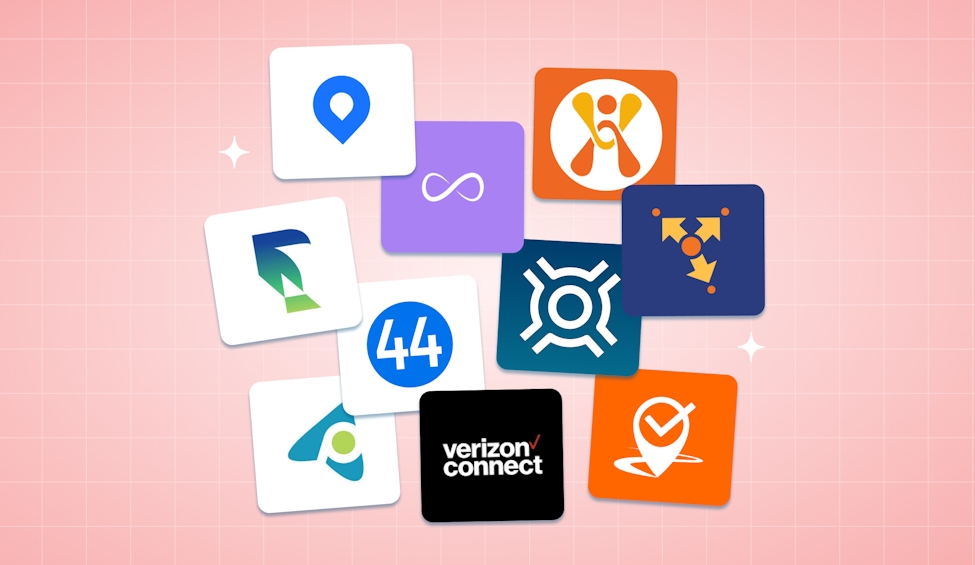 Key takeaways
Important features to look for when considering an alternative delivery route planning tool to Routific include optimized routes, real-time route monitoring, order tracking, and proof of delivery.
Circuit for Teams, Onfleet, OptimoRoute, and Route4Me are top alternatives to Routific.
Reviews for these top alternatives generally praise features like ease of use, optimization capabilities, integration with GPS devices, and customization options.
Delivery teams unsatisfied with Routific's route planning tool still need many core features — such as route optimization and proof of delivery (POD) — even if they've decided to move to a different platform.
But what will change is how your dispatchers and delivery drivers integrate those core features into your overall delivery operations. 
So, when evaluating Routific alternatives, we recommend asking these four questions:
Does the route planning tool create optimized routes for single drivers and multidriver teams?
Does the tool offer your dispatcher real-time route monitoring?
Are your customers given order tracking and a method to contact their driver?
Can your drivers collect proof of delivery on their smartphones, capturing a signature or taking a photo of where they safely left the product?
Some companies are moving away from Routific because they need a driver management service that incorporates the features above, plus more first-mile delivery functionality, such as integration with a logistics platform. 
This post will cover ten Routific competitors, highlighting their key features, the costs, and how they might integrate with your current delivery process. Our list includes the following:
Circuit for Teams
Onfleet
Tookan
OnTime 360
OptimoRoute
Route4Me
Verizon Connect
Project44
Geopointe
Track-POD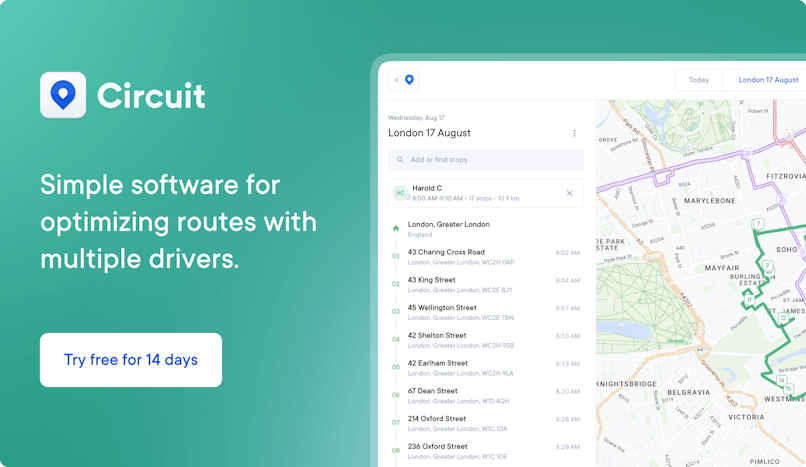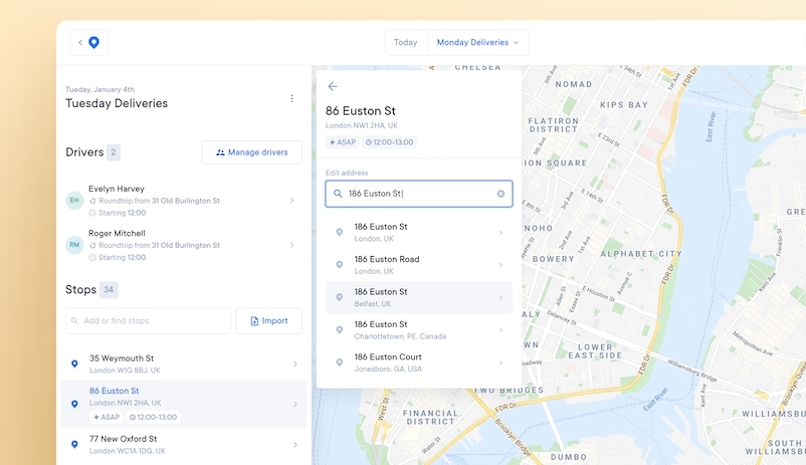 With Circuit for Teams, we made a route planning tool that covered the key components of managing a successful last-mile delivery team while keeping the interface easy to use and intuitive.
We wanted to offer delivery teams something better than the clunky, outdated screens of competing platforms — without sacrificing the functionality they need.
Whether they're a delivery business, an artisan chocolatier in Canada, a bread company in Edinburgh, or a local brewery in Ontario, our customers agree on Circuit's ease of use. 
Delivery teams can sign up and use our platform to create optimized routes on day one.
Plus, using Circuit for Teams helps delivery businesses increase profitability by cutting labor costs, guaranteeing successful first-attempt delivery, and reducing fuel costs through highly optimized routes.
And our new updates to the Circuit for Teams software can make your job easier. Recent features include:
Edit routes in real time
Copy stops between routes
Select stops to be first or last on a route
Choose dynamic/fixed delivery windows for customer ETAs
Easily manage multiple depots
Edit optimized routes based on real-time data
Copy, view, and share proof of delivery documents
Seamless integration with popular eCommerce platforms
Include customer service details on tracking links
View dynamic stop status icons for real-time monitoring 
So, when it comes to comparing Circuit for Teams and Routific, there are a few differences to consider.
Circuit for Teams is really easy to use, which is great for small businesses where one person might have to handle multiple roles, including route planning and delivery management. 
Although the routing optimization software isn't the most advanced on the market, Circuit for Teams is an excellent option for most last-mile delivery companies.
On the other hand, Routific is a basic platform that could work well for small businesses with elementary route planning needs. 
It offers route monitoring, customer updates, and proof of delivery, which is a plus. 
However, Circuit for Teams stands out with its advanced proof of delivery options, including photo capture, which isn't available in Routific.
Overall, if you're just starting and need something simple, Routific could be a good choice. 
But if you're looking for a more robust platform you can use to grow your delivery business, Circuit for Teams might be the way to go.
Below, we give a walk-through of what it looks like to use Circuit — from planning routes and dispatching to completing deliveries and collecting proof of delivery.
Importing addresses into Circuit for Teams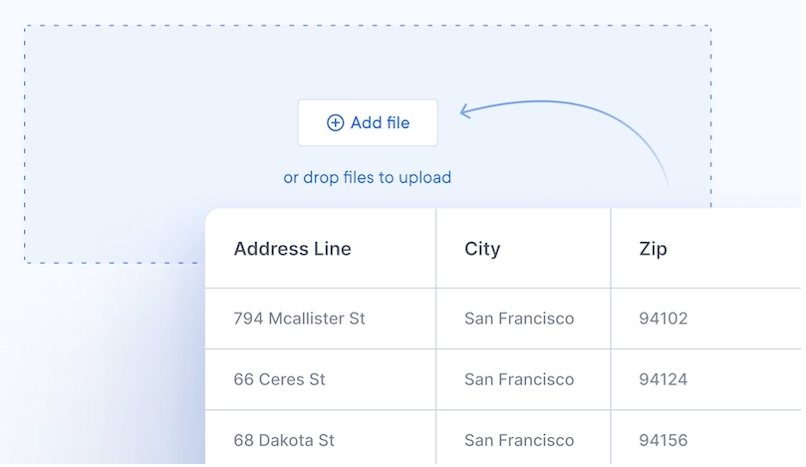 Circuit uses a simple CSV or Excel file uploading tool where you can upload CSV, XLSX sheets, and other popular formats. 
For more information, we have a section on arranging your customer addresses in a spreadsheet before importing them into Circuit for the best results.
Dispatchers can also manually add routes to Circuit for Teams. 
This is helpful if a team member entered a customer's address incorrectly at your company's point of sale (POS) or if a customer calls before your driver starts their route needing to request a change of address.
Drivers can also add or delete stops on their smartphones as their routes progress. 
Drivers sometimes need to re-optimize the route based on unforeseen obstacles, such as canceled stops or traffic delays. 
Your driver can use the Circuit smartphone app to delete or add a stop and click "re-optimize route" based on the new list of addresses.
Route optimization with Circuit for Teams
Circuit's route optimization software works with major navigational tools like Google Maps, Waze, and Apple Maps. 
Your delivery driver uses their preferred navigation app, but now they follow optimized routes created by Circuit. And you can optimize routes easily for one or multiple drivers.
Note: The Circuit for Teams app works with Android and iOS devices.
With Circuit, our algorithm works in two ways:
Without parameters. This lets Circuit create the fastest route possible without considering any other factors.
With parameters. This tells Circuit which parameters to consider when making an optimized route, such as priority stops, time constraints, and vehicle capacity.
How do priority stops work in Circuit for Teams? You select a priority stop when you need to hit specific stops first. 
If you have more than one stop listed as a priority, Circuit treats all priority stops as equally urgent to help create the fastest route possible.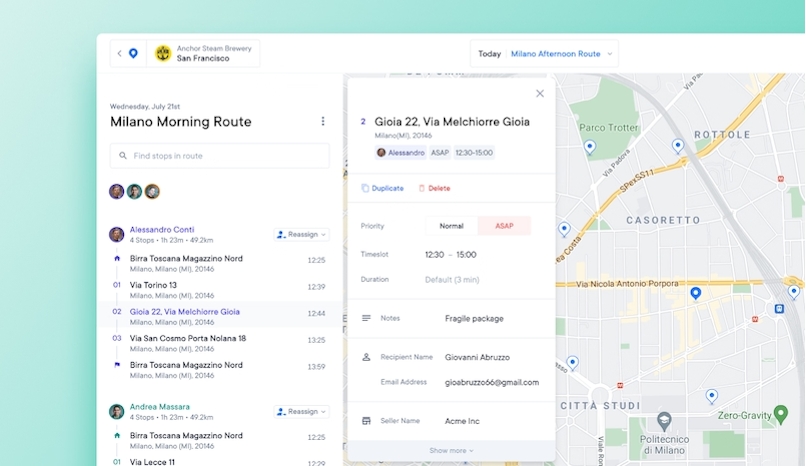 How do time constraints work in Circuit for Teams? You can set up time constraints to help segment your deliveries by morning, afternoon, or any other time frame.
How does vehicle capacity work in Circuit for Teams? You can use our vehicle capacity feature to create an even more optimized route by determining the number of packages each vehicle can hold per route.
Finally, Circuit for Teams route optimization gives ETAs for every stop. To increase the accuracy of ETAs, we recommend setting an estimated time spent per stop. 
This allows time for your driver to park their vehicle, find the customer's package, leave it at the customer's front door, and collect proof of delivery.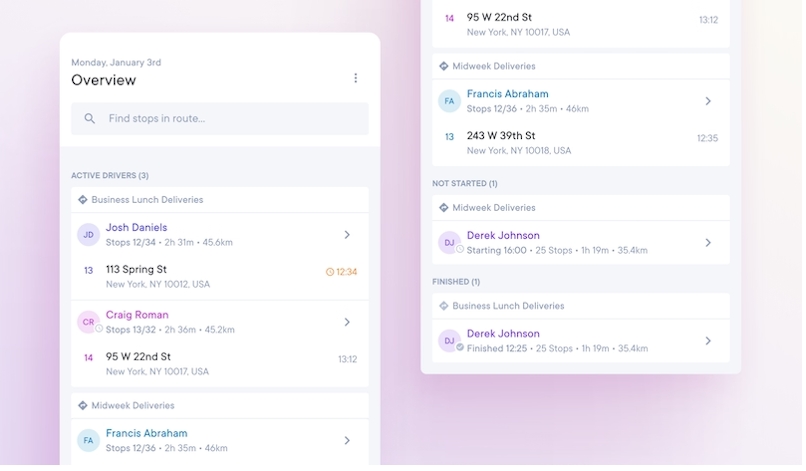 As you continue to use Circuit, the time it takes for your drivers to complete their stops should significantly decrease. 
In one app, we streamline separate delivery processes — package notes, routing, and customer information.
For example, after using Circuit for Teams, the owners of OK! Kombucha, a beverage wholesaler, reduced their time per stop from around seven minutes to about two minutes — saving them roughly 12.5 hours a week in labor costs.
Route monitoring and order tracking
Routine monitoring services commonly tell dispatchers where drivers are in relation to cross streets, such as Harding and 29th Street.
This is straightforward GPS tracking. The problem is that where the driver is geographically doesn't always correspond to where the driver is within their route.
If a customer calls dispatch to ask about the status of an order, you don't want to put that customer on hold to reach out to your driver and find out what stop they're going to next. 
Instead, you want to look at your dispatch screen and give your customer a quick, accurate update.
So, we made sure our route monitoring feature tells you where your driver is within the context of the route — such as which stop they just completed and where they're going next.
Circuit for Teams also sends customer notifications as an SMS, email, or both. This message goes out to all customers when the driver begins their route. 
In the message, the customer gets a link to a tracking dashboard to view route progress in real time.
You can also add customer service details to each customer's tracking information, creating a better delivery experience.
Details you can attach to tracking links include:
Dynamic estimated time of delivery
Delivery status
Space for the customer to add delivery instructions
Customer service email and/or phone number
Sender name and address
Proof of delivery information
Shareable tracking link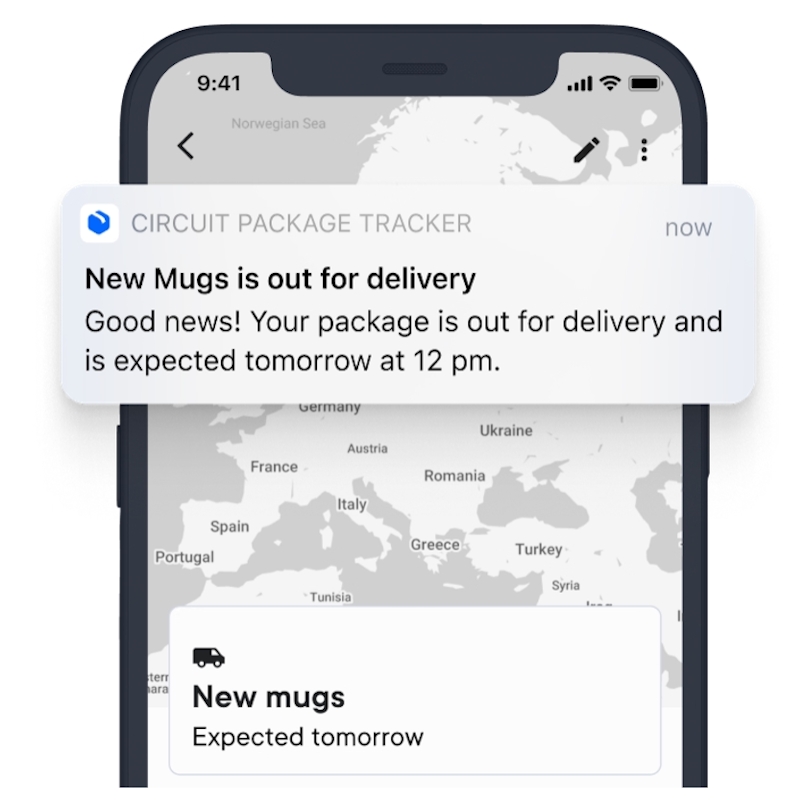 As the delivery driver gets closer to a stop, Circuit for Teams sends a final notification, giving the customer a more specific time window. 
At this time, the customer can leave notes for the driver, such as instructions on where to park, the gate code, and more.
Capturing proof of delivery (POD)
With Circuit for Teams, your delivery drivers can collect proof of delivery in two ways. 
First, drivers can use their smartphones to collect signatures from customers. The customer uses their finger to sign their name directly on the driver's smartphone.
Second, the driver can take a photo of where they left the package. This is when customers aren't home, and the driver wants to document where they left the package.
Don't need POD?
No problem! With recent updates to the Circuit for Teams features, POD requirements can now be enabled or disabled for particular stops. 
When POD is unnecessary, drivers can forgo POD collection, which allows them to save significant time throughout the course of their route.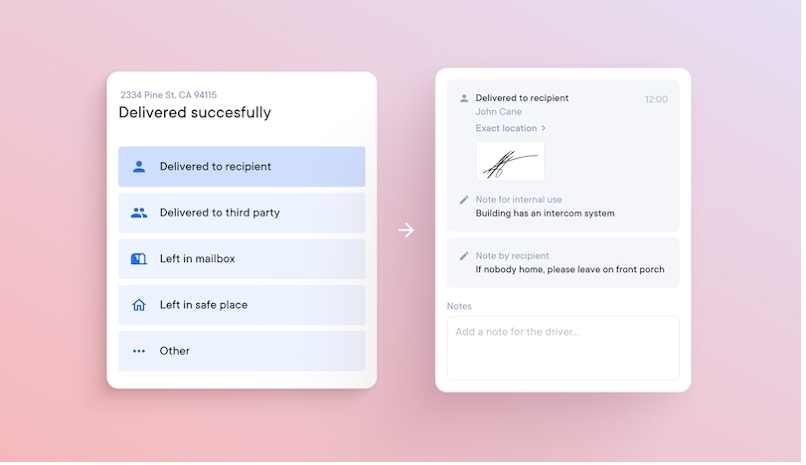 The Circuit for Teams app captures all delivery proof your drivers snap as notes for the specific stop to share with the dispatcher and customer.
Let's say a customer gets their package delivered when they're at work. When they come home, they don't see their package. 
Instead of calling dispatch to figure out where the driver left their package, they can check their email notification and see a photo.
Circuit for Teams pricing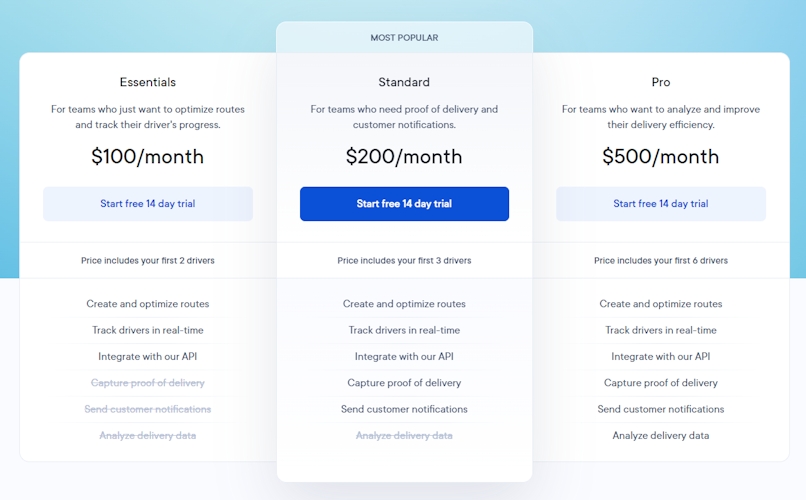 Circuit for Teams has three plans: Essentials, Standard, and Pro.
Plan pricing and features
Each plan has a monthly flat fee covering:
A range of features depending on your chosen plan
Unlimited dispatcher and admin roles for all plans
Your first two, three, or six drivers are free, depending on your plan
You can add and remove drivers from your plan at the touch of a button — making sure you only pay for the drivers you need. Learn more about what each pricing plan includes.
Circuit for Teams customer feedback
Customers who've used Circuit for Teams praise the software for its ability to map out multiple routes and stops, as well as its seamless operation on the road when integrated with Google Maps. 
Users also appreciate that customers can see real-time updates on their delivery progress and track drivers in real time. 
However, some customers note that the cost of the software, which starts at $100 per month, might be too high for some businesses. 
Despite the cost, customers appreciate Circuit's ease of use and recommend it as a reliable tool for routing and delivery management.
2. Onfleet — best for large delivery teams

Whereas Routific is mainly for small businesses, Onfleet's delivery management tool is an economical option for large teams that don't deal in a high volume of monthly deliveries. 
This is due to Onfleet's flat-rate pricing tier.
How it works: Your business pays a flat monthly rate and gets a specific number of deliveries. 
We will detail Onfleet's pricing structure later, but first, let's cover the features Onfleet offers delivery teams:
Launch. $500 per month for 2,000 tasks. Plus, you get unlimited users, live ETAs of routes in progress, route optimization, and can collect proof of delivery.
Scale. $1,150 per month for 5,000 tasks. You get everything from the Launch plan plus barcode scanning, age verification, and access to historical analytics.
Enterprise. Custom pricing. You get everything from the first two plans, advanced route optimization, private label recipient tracking, multibrand support, and more.
Onfleet pricing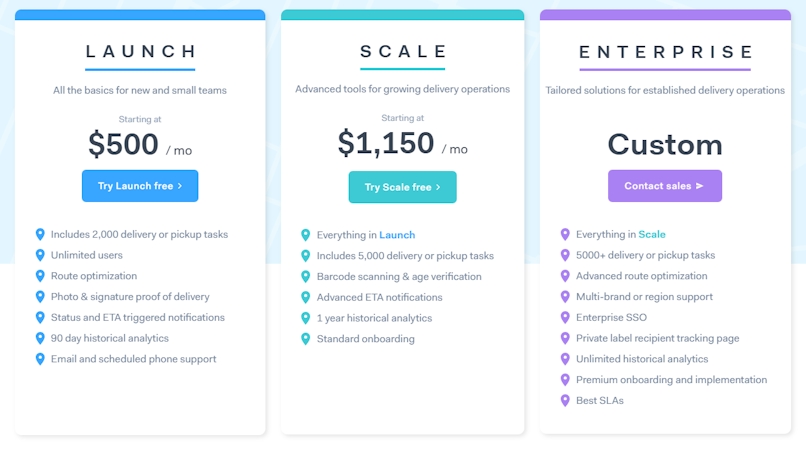 Onfleet charges a flat monthly rate but limits the number of tasks (stops) your delivery team can complete each month.
This is a different approach than Routific and other Routific competitors, who charge per driver and put no limit on the number of stops you can make per month. 
Depending on the number of vehicles and your average monthly volume, Onfleet's pricing model may or may not be in your favor.
If you're a small business leaving Routific because you need to scan barcodes, you might want Onfleet's Scale plan, which is $1,150 per month with 5,000 tasks. 
However, your delivery team is limited to an average of 250 deliveries per day.
Depending on the size of your delivery team and the number of deliveries your drivers make per month, Onfleet might be a good alternative to Routific.
Onfleet customer feedback
Onfleet has received mostly positive reviews from customers, with several highlighting the software's ease of use for dispatchers and drivers. 
Users say onboarding drivers is easy, and the app's optimization capabilities are also excellent. 
However, reviewers mention some cons, including the software's inability to sync offline and its tendency to lag when updating. 
There are also concerns about the lack of mobile support for dispatchers and the high price point of the software. 
Despite these issues, many customers find Onfleet to be a great tool for improving logistics and tracking driver progress and location. 
3. Tookan — best for on-demand delivery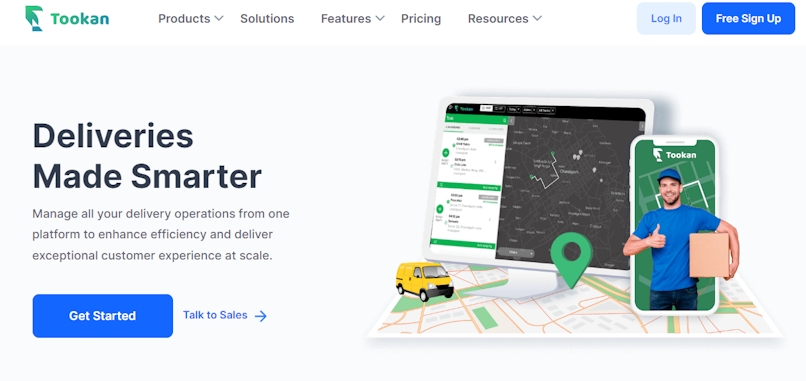 Tookan is an order management platform that offers route optimization and route tracking but also services catered toward on-demand delivery courier companies.
For example, Tookan lets you:
Create waybills. With a waybill, you can create orders for your drivers that tell them where they're going and who they're delivering to. Plus, Tookan's waybills come with barcodes that your drivers can scan when they pick up a package and drop it off.
Geofence specific areas. Create operational areas to organize your drivers by availability or preference. This is a feature for delivery teams made up of independent couriers.
Fulfillment automation. This feature benefits the health care industry or any delivery service where drivers have a surplus of goods in their delivery vehicles. A customer places an order, which is automatically sent to the driver nearest them with stock.
Tookan is part of a larger company called Jungleworks, which has platforms for contractors, individuals wanting to rent out cars or homes, and drone delivery services.
Tookan differs from Routific because it caters to more self-service, on-demand courier companies managing dozens of contractors or clients.
Tookan pricing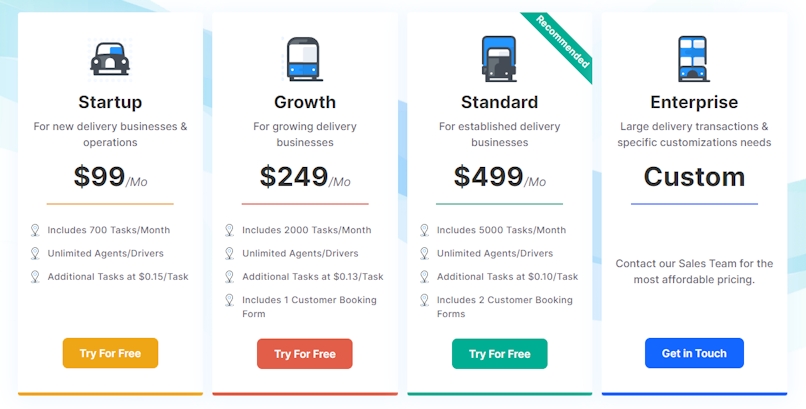 Tookan's pricing is similar to Onfleet in that it's a per-month rate with unlimited drivers but limited deliveries. 
However, unlike Onfleet and other Routific competitors, what changes from plan to plan isn't Tookan's features but how many monthly deliveries you can make.
Tookan bases its pricing on stages of a company's growth — from the early stages of growth to a standard courier company. 
Here's how many deliveries you can make per month and the pricing per plan:
Startup. $99 per month for 700 deliveries
Growth. $249 per month for 2,000 deliveries
Standard. $499 per month for 5,000 deliveries
Enterprise. Custom pricing for over 5,000 deliveries
Note: These prices are an annual commitment. If you use Tookan on a month-to-month basis, rates are higher.
Tookan customer feedback
Tookan has received mixed reviews. 
Some customers praise the software for its friendly and reliable interface, suitable pricing, and friendly, reliable interface. 
However, some find it difficult to customize the software for specific regions. Other users feel it's only suitable for small companies with limited operations. 
Delivery and routing are considered positives, but the software is generally seen as expensive, and the company is difficult to get in touch with for customer support.
4. OnTime 360 — best for automated delivery

OnTime 360 offers integration with QuickBooks (helpful for courier companies trying to view the cost of delivery with the cost of their services), a cloud-based system for collecting invoices, waybills, and bills of lading.
Some things worth noting:
With OnTime 360, the dispatcher needs to complete all route optimization. Drivers can't re-optimize their routes but need to call dispatch to do it and push the new route back to them, which could be an issue if the driver doesn't have access to the internet.
The route optimization included in OnTime 360's basic plan doesn't include common features like time windows and priority stops. You can add those features to the basic plan by buying advanced credits.
However, OnTime 360 has some unique features that set it apart from services like Routific:
You can set it up so that when a vehicle hits a certain mileage, the software flags it for a preventative maintenance check. This helps catch any potential mechanical issues and could be helpful for large teams dealing with dozens of courier trucks.
OnTime 360 lets drivers update their availability from the mobile app. This is a good feature for businesses outsourcing deliveries to independent contractors. Drivers can log on or off based on their availability, making it easier for dispatch to see who can take orders.
OnTime 360 pricing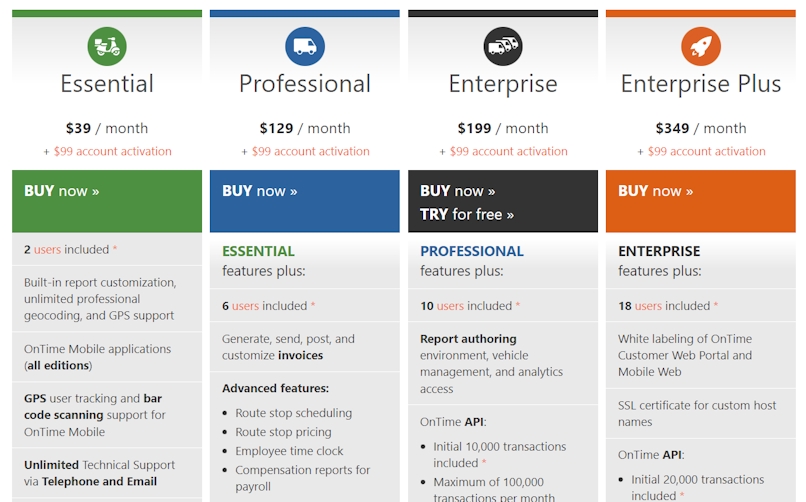 OnTime 360 pricing has four plans:
Essential. $39 per month for two users. This plan gives you route optimization, delivery tracking, and more. But it's limited to two users (see our note below for more information) and misses out on valuable features like driver scheduling and delivery vehicle management.
Professional. $129 per month for six users. The Professional plan includes everything in the Essential plan plus four more users. You also get extra features, such as a time clock for couriers and integration with QuickBooks.
Enterprise. $199 per month for ten users. The Enterprise plan includes everything from the Professional plan, but now you get ten users. Plus, this plan comes with preventive vehicle management maintenance scheduling and barcode label generation.
Enterprise Plus. $349 per month for 18 users. The Enterprise Plus plan has 18 users and has advanced features, such as white label templates, extended 90-day audits on delivery analytics, and no limits on API transactions.
Note about users: OnTime 360 defines a user as an employee or contractor logged into the OnTime account. This means if your driver is using OnTime 360's optimized route offline, they won't count as a user.
However, OnTime 360 doesn't offer advanced route optimization features (such as priority stops or time constraints) with any plans. 
You'll need to purchase those features for $0.15 per advanced optimization to add to your account.
That can add up, especially if you're a business like one of our customers in Argentina, who needs the first half of her day's deliveries done by a specific time. 
Plus, it's easier when using a tool like Circuit for Teams that includes advanced optimization features in every plan — because you don't have to worry about running out at an inconvenient time.
OnTime 360 customer feedback
Reviews for OnTime 360 praise the software's ability to automate delivery processes and save dispatchers time. 
Customers also appreciate the company's support, and the app's range of features that can be customized to fit specific projects. 
Integrated GPS tracking and a user-friendly front-end web portal are mentioned as positives. 
In the cons, some users have found certain aspects of the software, such as programming route stops or routing for drivers, to be confusing or in need of improvement. 
Additionally, while OnTime 360 is generally considered affordable, some note that paying per user can become costly. 
Overall, users seem to appreciate the platform's capabilities and ease of use for dispatching drivers and managing orders.
5. OptimoRoute — best for downloadable routes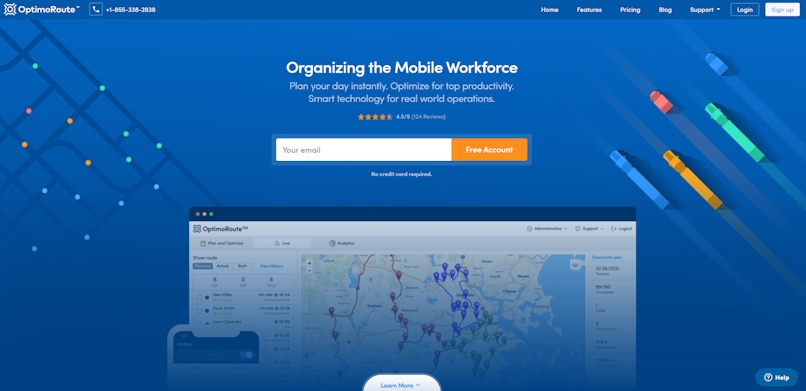 OptimoRoute is similar to Routific in some areas (it offers route optimization, route monitoring, and customer updates) but less sophisticated in others — for example, it doesn't offer proof of delivery, a staple feature.
The main difference with OptimoRoute is that you can download optimized routes to Garmin TomTom or Navigon GPS devices. 
If you're a delivery team that relies on TomTom or Navigon — and don't need a proof-of-delivery app built into your route planning tool — OptimoRoute might be worth considering.
OptimoRoute pricing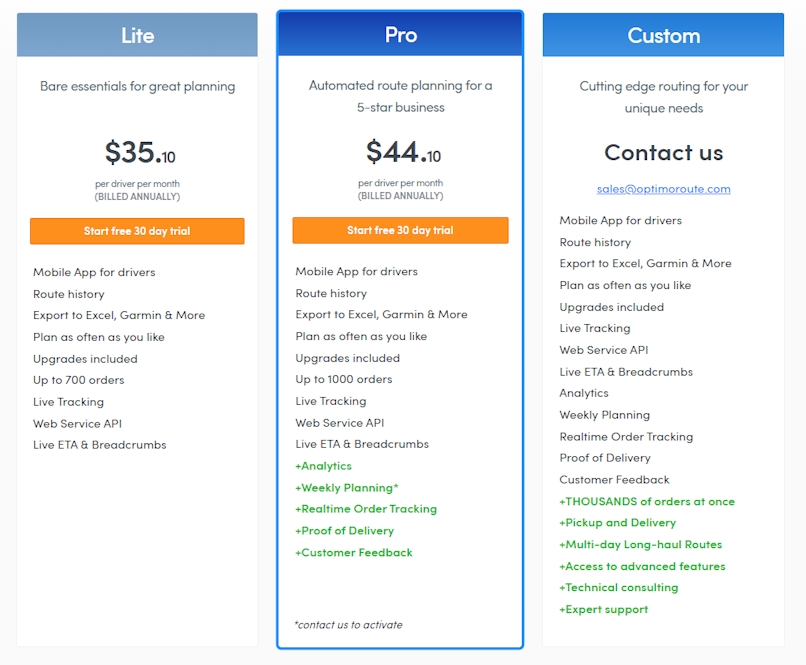 OptimoRoute uses a per-driver, per-month pricing model broken into three plans:
Lite. You can create a route of 700 orders at once, but this plan doesn't include route monitoring or proof of delivery.
Pro. You can plan a route with 1,000 orders at once, but it doesn't include pickup or multiday long-haul routes.
Custom. Your delivery team gets all of OptimoRoute's features and can plan thousands of orders at once.
OptimoRoute customer feedback
OptimoRoute is well-liked for its clean user interface and easy-to-use features that can scale with the size of an organization. 
Customers say the software is dependable and has a positive impact on the delivery process. 
OptimoRoute is known for offering excellent customer service, even during the free trial period to make sure the software works for users before they pay. 
There are just a few negatives. 
The price per user is a common complaint among reviewers, and the route stops could be more strategically updated to optimize the delivery process. 
Some reviewers also mention that OptimoRoute needs to add a "cancel delivery midroute" feature, and the route stops aren't always in order.
6. Route4Me — best for customizable deliveries
If you're looking for an alternative to Routific because you need something built more for field service technicians, you might be interested in Route4Me.
Due to its marketplace catalog, Route4Me offers significant customization, making it a tool worth considering for teams needing to do more than deliver packages.
For example, with Route4Me, you can:
Monitor driver behavior and supervise vehicle speed, braking patterns, and which drivers made their predicted travel times. You can export this data into an analytics dashboard to grade the performance of couriers.
Use geofencing to set up parameters around your customer's location. Set up geographic zones to notify a customer when the driver is nearby, choosing parameters like ten miles away or 30 minutes away.
Route4Me pricing

Route4Me offers three tiers:
Route Management. This tier manages routes but doesn't offer critical features, such as route optimization. This tier isn't a route planning tool, as it's more of a way to connect couriers and dispatchers.
(Your delivery drivers would still need a tool like Circuit to help them optimize their route and collect proof of delivery.)
Route Optimization. In this tier, you get route optimization but only for single-person routes.
Route Optimization Plus. This gives you all the typical features of route planning software.
All three plans have a per-month fee.
Route4Me customer feedback
Route4Me has positive reviews for its ease of use, integration with Waze and Google Maps, and efficient routing. 
Customers appreciate the ability to monitor several drivers through the app and the software's smart zone and optimized routes features. 
However, some report issues with incorrect addresses and the software lagging in the afternoon. 
Customers have also expressed concerns about the high cost per user and the need to purchase each feature separately. 
Overall feedback indicates that Route4Me's support team and the software's ability to optimize routes have been helpful to many businesses.
7. Verizon Connect — best for API-integrated delivery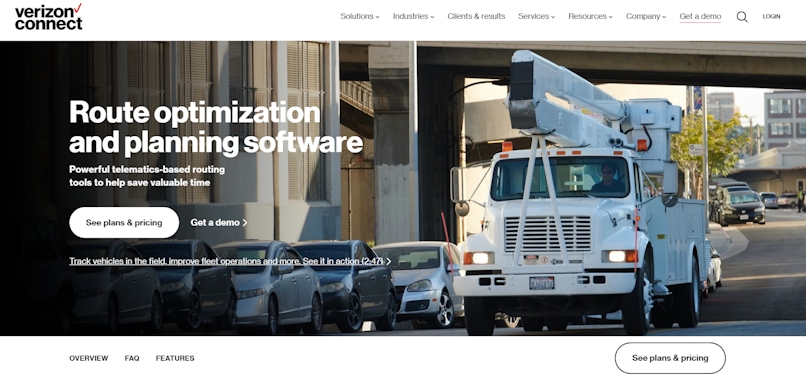 Verizon Connect is for larger teams like construction transport and long-distance trucking companies, supporting large delivery areas and more API integrations. 
This delivery management platform helps businesses create logical territories considering available resources and customers' needs.
For example, with Verizon Connect, you can:
Manage a massive field of operations with many customers, workers, and work locations.
Optimize routing based on advanced factors like sales volume, seasonal variations, customer preferences, employee workloads, vehicle attributes, driver availability, and depot locations.
Find cost-efficient routes that reduce miles on field service and delivery drivers' trips.
On the other hand, Routific's features benefit small businesses that operate within a limited area. 
Routific is generally less expensive than Verizon Connect because it's for less complex delivery companies that handle local delivery, like food and beverage delivery.
Verizon Connect pricing
Verizon Connect uses a subscription-based pricing model, starting at $23.50 per vehicle per month. 
The company keeps a tight lip on its exact pricing structure, so you'll need to sign up for a sales demo to get an accurate estimate for your specific needs.
Verizon Connect customer feedback
Verizon Connect has mixed customer reviews. 
On the plus side, customers appreciate the user-friendly interface and the ability to set up reports that relate to their business. 
Also, the map view is good, and it includes both satellite and map views. 
But quite a few customers have complained that after their contracts were signed, support became nonexistent, and the product was noncompliant. 
Reviewers highlight the software's overall lack of features, confusing tracking services, and issues with integrating other software as major cons. 
Tracking is also sometimes glitchy and not updated in real time, and the app doesn't show all your vehicles at the same time.
8. Project44 — best for supply chain visibility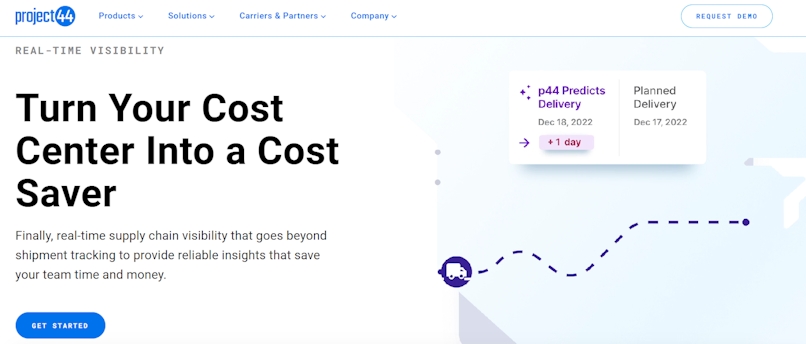 While Routific can support larger delivery businesses, Project44 takes transportation visibility to a new level, and that's what this platform focuses on — end-to-end supply chain visibility. 
It's for large-scale, high-level transportation operations. 
For example, Routific delivery management software is for road vehicles, like delivery trucks and vans. But Project44 can help you manage different types of transport vehicles — from air to ocean to rail.
Project44 also has robust API integration options. 
These features make it a great choice for midsize and larger businesses that need comprehensive route-planning solutions. Routific is simpler, making it better suited for small businesses with less complex needs.
Project44 pricing
When looking at Project44 as an alternative to Routific, you'll likely want to explore the Convey solution for last-mile delivery management. 
But like all the company's high-tech software solutions, this requires you to schedule a demo and start the customization process to get pricing information. 
Project44 is a customized platform. They don't specialize in a one-size-fits-all platform like Routific; instead, they cater to the unique needs of each customer.
Project44 customer feedback
According to customer reviews, the Project44 platform is easy to use and its staff offers great onboarding support. 
Users like that the software offers notifications for specific alerts, improving their ability to operate proactively in customer relationship management. 
They also say Project44's tracking insights and predictions improve their businesses' visibility and planning processes, but they point out that these features are not real-time yet. 
Some users have found Project44's implementation and integration process to be difficult and time-consuming. 
Despite this, many users find Project44 to be a great solution for supply chain visibility, with an intuitive user interface, accurate information, and expert resources available for customer support.
9. Geopointe — best for Salesforce geoanalytics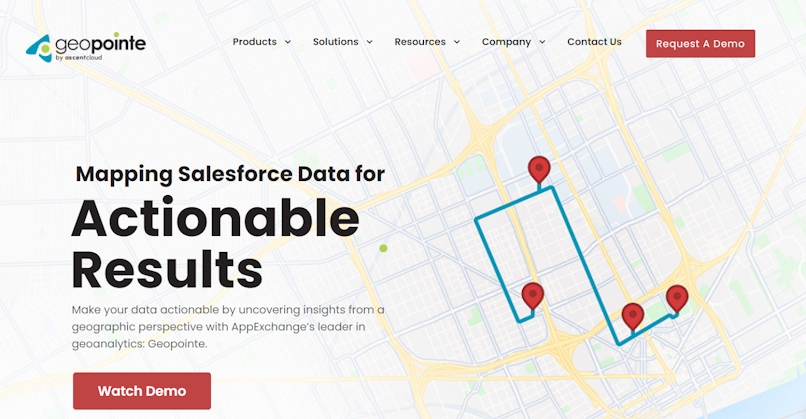 Geopointe is a geoanalytic SaaS tool with an optional route planning feature, making it a viable alternative to Routific. 
The platform integrates with Salesforce, so if you use the Salesforce CRM for your business, Geopointe could be a great option.
The add-on Geopointe Route Planner offers advanced route optimization features ideal for dispatchers regularly visiting their Salesforce accounts. 
Combining your Salesforce data with Geopointe's high-tech geoanalytics allows you to manage entire territories, perform geographic searches of eCommerce sales data, and make other geolocation-based decisions for your sales and delivery operations.
On the other hand, Routific helps delivery companies optimize and manage routes, no matter which CRM or other business management software they use. 
It lacks the robust geotracking and sales integration capabilities found in Geopointe's location-based technology suite, but Routific still fulfills the routing optimization needs of most small to midsize couriers.
Geopointe pricing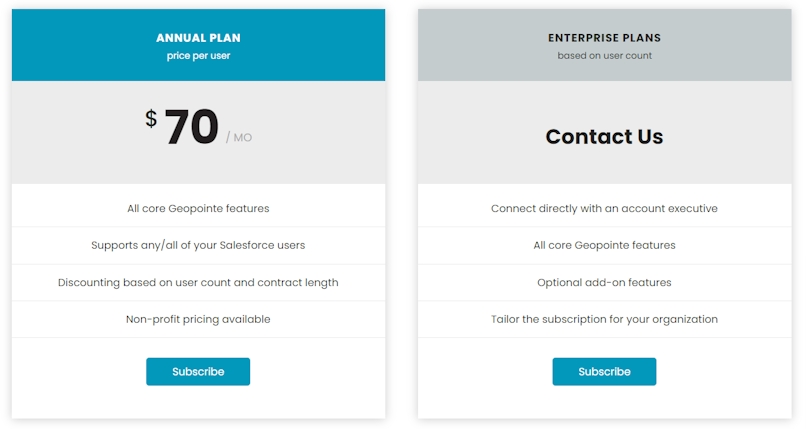 Geopointe has only two plan levels: the Annual and Enterprise plans. 
Using the add-on Geopointe Route Planner requires the second-tier Enterprise plan. There's also a minimum purchase requirement of three licenses.
The Annual plan costs $70 per month per user, making the minimum three-license plan $210 per month.
The Enterprise plan is priced based on your user or license count and any add-on features you choose, such as the Route Planner. Because the pricing is tailored to each customer, you should schedule a demo for details.
Geopointe customer feedback
Customers say Geopointe is a powerful application. 
Users love Geopointe's ability to run radius reports that are far above what they've used in other systems, Geopointe's exceptional customer support, and the competitive pricing model. 
On the negative side, some users dislike that the Geopointe software can be a storage hog, depending on how it's set up. 
Its filters can be a little slow to render, and Geopointe's mobile versus desktop experiences are similar to each other, but not totally equal.
Customers still appreciate that Geopointe makes it easy to see every aspect of their delivery business, track drivers, and plan stops based on the most efficient route. 
10. Track-POD — best for advanced optimization
Track-POD route planning software is for midsize to large businesses wanting a comprehensive solution for route optimization. 
With advanced features like vehicle loading plans, driver statistics, and advanced analytics, it can help large-scale teams save time and resources. 
Routific doesn't offer sophisticated routing optimization and customizable options in Track-POD's route planning suite. 
On the other hand, Routific has a simpler interface and intuitive driver app, making these tools quicker to use even though their functionality is less high-tech than Track-POD. 
Track-POD's advanced analytics and data history allow deeper insights into route efficiency and driver performance.
Get a wide range of customization options that meet enterprise-level delivery operations.
Track-POD pricing

Track-POD offers a free seven-day trial for three drivers, who can test the software's features through the Advanced Plus plan. 
After the free trial, your delivery company pays a flat rate every month or every year and gets a specific number of drivers/vehicles OR deliveries/tasks, depending on which payment plan you choose. 
We outline Track-POD's pricing structure for its four service tiers:
Standard. $29 per month per driver, billed annually ($35 if billed monthly), for up to 3,000 orders per month. You can manage orders, track drivers, and perform basic route planning. (Under the equivalent S plan, you can pay per order — $285 a month per 1,500 orders).
Advanced. $49 per month per driver, billed annually ($59 if billed monthly), for up to 6,000 orders per month. You get everything from the Standard plan, advanced route optimization features, ETA notifications, branded customer emails, and driver statistics. (The equivalent M plan costs $500 a month per 3,000 orders).
Advanced Plus. $69 per month per driver, billed annually ($79 if billed monthly), for an unlimited number of orders. You get everything from the first two plans plus full geofencing capabilities. (Under the L plan, you can pay $900 a month per 6,000 orders).
Enterprise. Custom rate per month per driver, billed annually, for an unlimited number of orders. The Enterprise plan gives you all the previous features, unlimited analytics capabilities and premium support options. (Under the XL plan, it's $1,400 a month per 12,000 orders).
Track-POD customer feedback
Track-POD's customers praise the app for its ease of use, helpful customer support, and ability to visualize and manage capacity/timings within their businesses. 
The software also offers live driver tracking and vehicle checks, giving businesses greater visibility of their teams.
While some users mention issues with historical live driver tracking and network latency, customers are overall satisfied with the app's ability to streamline their delivery operations.
Did you find your next route planner?
Your reasons for considering Routific competitors can vary — based on your industry type and your required level of sophistication. 
However, what's likely to remain constant are the four core functional elements of any quality route planning tool:
Route optimization
Route monitoring
Order tracking
Proof of delivery
Here's a summary of how the features of all these software services stack up: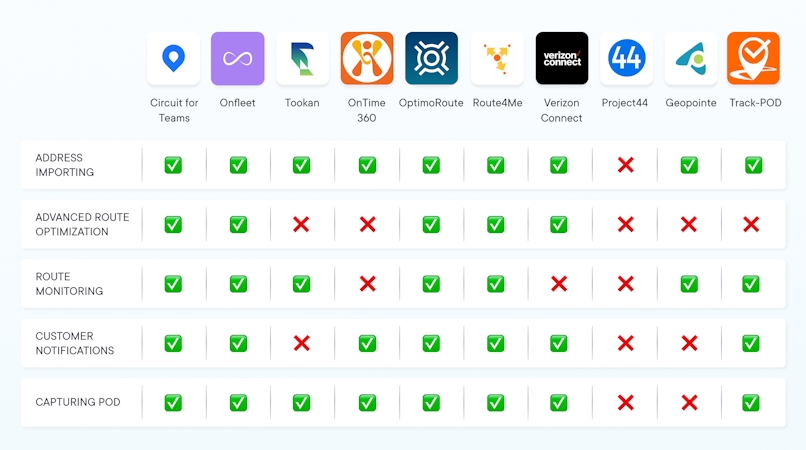 To help you choose the delivery route planning solution that best fits your business, let's compare the pricing models and features of the four most popular solutions on this list: Circuit for Teams, Onfleet, OptimoRoute, and Route4Me.
Circuit for Teams offers flexibility in adding or removing drivers with a monthly flat fee and free drivers included depending on the chosen plan. 
Onfleet charges a flat monthly rate with a specific number of deliveries based on the plan.
OptimoRoute uses a per-driver, per-month pricing model with increasing order capacity and features. 
Route4Me offers three plan tiers with a per-month fee and has customization options beyond basic route planning.
Ultimately, the best pricing option for your team depends on the number of drivers, deliveries, and desired features for your delivery management tool.
Circuit for Teams started as a route optimization software used by couriers to plan their multistop routes. 
Since then, we've listened to our customers — delivery drivers, local delivery businesses, and larger courier companies — to build an easy-to-use, intuitive route planning tool.
The best thing? Start your free trial of Circuit for Teams today and discover if it's the right route planner for your delivery team.