12 minute read
The Best Medical Delivery Software in 2024
Explore top medical delivery software of 2024! Streamline logistics, enhance efficiency, and improve patient care with the industry's finest solutions.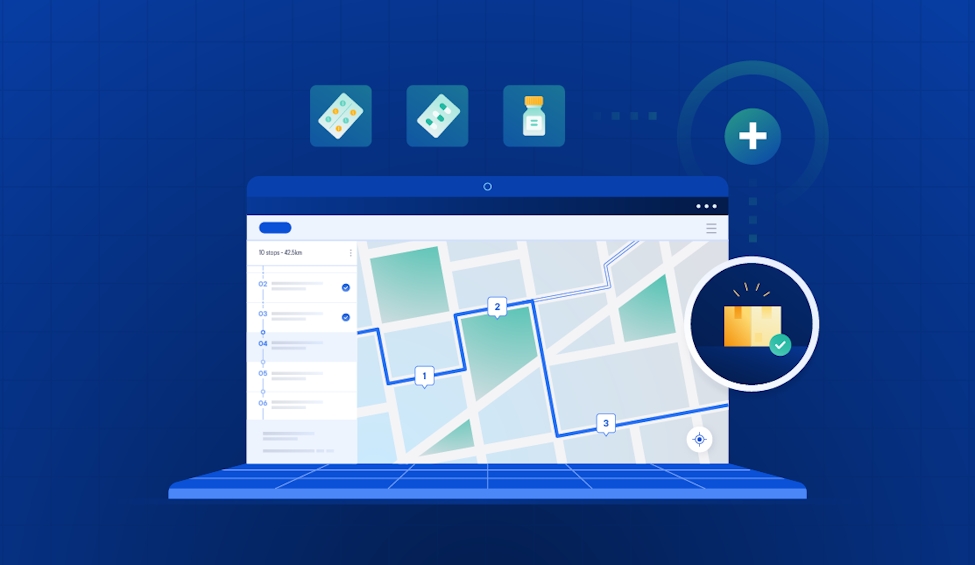 Elevate your medical delivery operations with the proven efficiency of Circuit for Teams.
In an industry where precision and reliability can make all the difference, choosing the right medical delivery software is crucial. Our comprehensive evaluation of the market's leading solutions is driven by research and unbiased analysis. 
We've sifted through the multitude of options, identifying those that truly stand out in terms of functionality, user experience, and their ability to meet the stringent demands of the health care industry. 
Key takeaways
Implement software with robust route optimization features to enhance the efficiency and security of your medical deliveries.
Invest in medical delivery software with dependable real-time tracking capabilities for the punctuality and safety of your shipments.
Prioritize software that offers customization options to easily adapt to the evolving demands of medical delivery services.
Your software should include comprehensive proof of delivery options to uphold the highest standards of accuracy and accountability.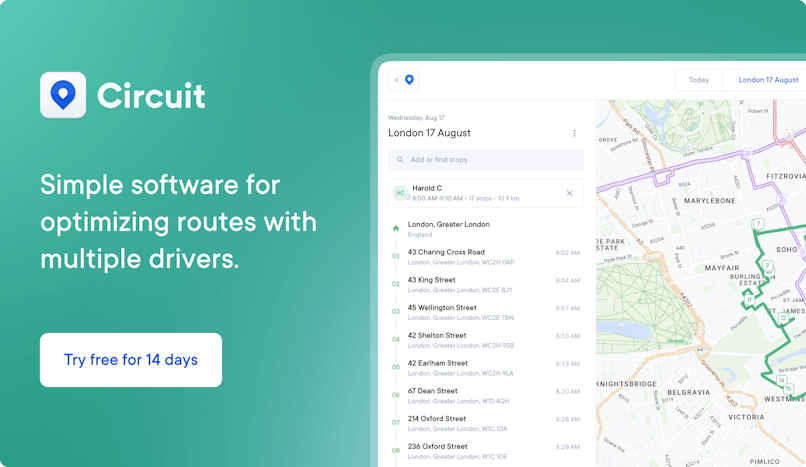 The 5 best medical delivery software
What makes the best medical delivery software?
The best medical delivery software seamlessly integrates with the unique demands of the health care industry. It prioritizes real-time tracking and reliable route optimization for the timely delivery of sensitive medical supplies. 
Features like proof of delivery and barcode scanning are essential for maintaining the integrity of pharmaceuticals. The software must offer flexible and customizable solutions to cater to the dynamic needs of health care providers and make surecritical shipments are prioritized effectively. 
Additionally, a user-friendly interface for both delivery drivers and management staff is crucial for streamlining workflows and enhancing overall efficiency in medical delivery operations.
The best medical delivery software at a glance 
The best medical delivery software for efficiency
For medical delivery, efficiency isn't just about speed; it's about precision, reliability, and the smart allocation of resources. The best software in this category doesn't just get healthcare items from point A to B; it optimizes the journey every step of the way, so that medical supplies and pharmaceuticals are delivered swiftly, securely, and in a cost-effective manner. 
Effective software transforms complex logistics into a streamlined process, saving valuable time and resources while maintaining the high standards essential to the health care industry.
Circuit For Teams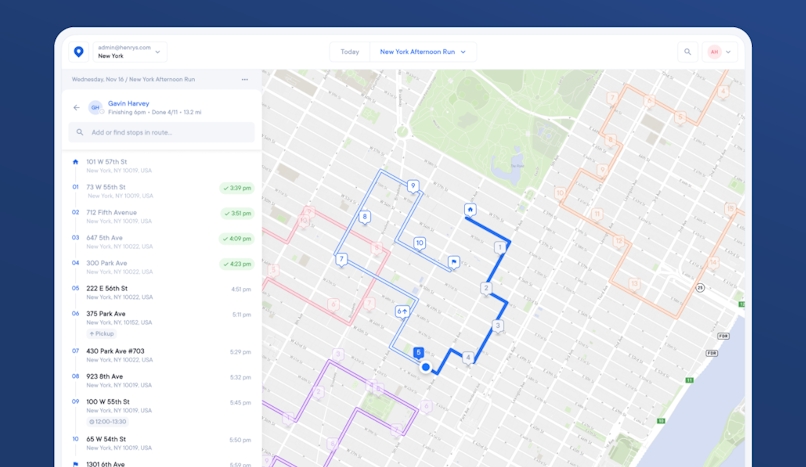 Circuit for Teams stands out for its efficiency in managing medical delivery routes. It simplifies the complexity of route planning, so that medical supplies and pharmaceuticals reach their destinations swiftly and securely. 
Real-time tracking and ETA notifications keep all stakeholders informed, guaranteeing that critical deliveries are made on time. The inclusion of barcode scanning bolsters security and traceability, crucial for sensitive medical items.
Circuit for Teams pros:
Multistop route planning saves time and resources
Real-time tracking enhances transparency and reliability
Barcode scanning offers increased security and traceability of deliveries 
Customer review:

Circuit for Teams cons:
There may be a learning curve for new users to fully utilize all features
Pricing could be a consideration for smaller operations
Customer review:

Circuit for Teams pricing: 
Circuit for Teams offers a trio of pricing tiers tailored to meet the diverse needs of different team scales and functionalities:
Essentials Plan: Priced at $100 monthly, this plan caters to teams seeking fundamental route optimization and monitoring of driver progress. It accommodates the initial two drivers with an added charge for each additional driver.
Key features:
Route creation and optimization
Real-time driver tracking
Standard Plan: At $200 per month, this plan is designed for teams in need of proof of delivery and the ability to send notifications to customers. It covers the first three drivers with an extra fee for each additional driver and encompasses all attributes of the Essentials Plan, plus:
Key features:
Proof of delivery capture
Customer notification capabilities
Pro Plan: At $500 per month, this plan is tailored for teams focused on analyzing and elevating their delivery efficiency. It includes the first six drivers with an incremental fee per additional driver and all the advantages of the Standard Plan, along with unrestricted access to delivery history.
Additional driver costs for each plan are as follows:
Essentials: $40 per additional driver
Standard: $60 per additional driver
Pro: $80 per additional driver
These plans are meticulously designed to serve businesses of all sizes, from fledgling startups to expansive corporations, offering an economical solution for all. Circuit for Teams is dedicated to refining the delivery process, bolstering team synergy, and amplifying overall profitability. For the most updated and precise pricing details, kindly refer to the Circuit for Teams Pricing page.
The best medical delivery software for reliability
In the medical delivery sector, reliability isn't just a feature; it's the foundation. The top software in this category doesn't only promise to deliver; it makes sure  every delivery is made with utmost precision and care. It's about building a trust system where health care providers can rest assured that their critical supplies will reach their destination safely and on time. 
This category's leader isn't just software; it's a reliable partner, so that every delivery, no matter how urgent or sensitive, is handled with the highest degree of accountability and professionalism.
Onfleet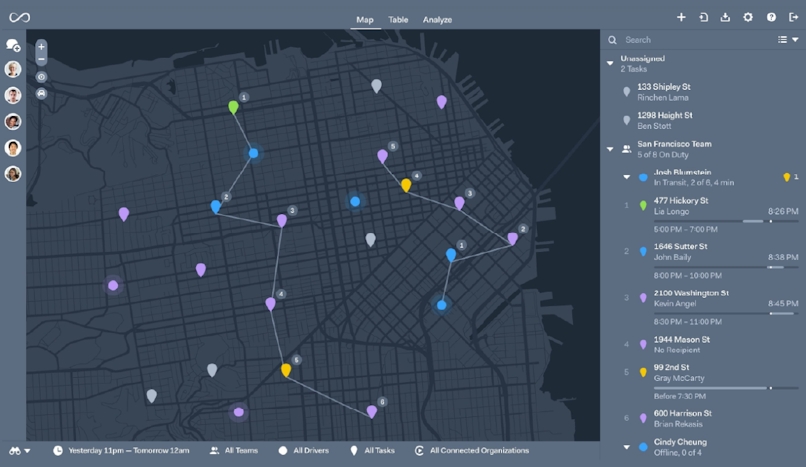 In the critical arena of medical delivery, reliability is non-negotiable. Onfleet stands as a paragon of dependability, offering real-time tracking and proof of delivery features that are indispensable for the safe and timely transportation of urgent medical supplies. 
Designed for healthcare providers and medical courier services, Onfleet makes sure that sensitive shipments are handled with the utmost accountability and precision.
Onfleet pros:
Exceptional real-time tracking for precise delivery updates
Robust proof of delivery system, enhancing accountability
Intuitive user interface for streamlined operations
Customer review:

Onfleet cons:
Pricing may be a consideration for smaller operations
You may need additional time for customization in the initial setup
Customer review:

Onfleet pricing: 
LAUNCH Plan: With a starting rate of $550 monthly, this plan is tailored for emerging and smaller-scale teams. Included in this plan are:
Access to 2,000 tasks for delivery or pickup
Unlimited users
Route optimization tools
Photo and signature proof of delivery
Notifications based on status and estimated arrival times
90-day analytics
Email and scheduled call support
SCALE Plan: For growing delivery services, the SCALE plan begins at $1,265 per month, building on the LAUNCH offerings with:
A task capacity increase to 5,000 deliveries or pickups
Barcode scanning and age verification tools
Advanced ETA notifications
Customizable task completion settings
Analytics for a full year
Standard onboarding support
ENTERPRISE Plan: Custom-tailored pricing accommodates large-scale delivery ecosystems, enhancing the SCALE plan with:
Task limits tailored to your needs, beyond 5,000
Advanced route optimization
Support for multiple brands or territories
Enterprise-level Single Sign-On (SSO)
A personalized recipient tracking page
Unlimited historical data analytics
Priority onboarding and implementation support
Enhanced Service Level Agreements (SLAs)
Onfleet's structured pricing plans are designed to support a spectrum of business sizes, from startups to major corporations, to offer compatibility with various growth stages and operational complexities. For the most current pricing details, visit the Onfleet pricing page.
The best medical delivery software for flexibility
In the fast-paced and ever-changing environment of health care logistics, flexibility is key. The leading software in this field offers nimble and adaptable solutions that can pivot as quickly as the needs of the healthcare industry do. It allows medical delivery operations to be customized and scaled, catering to the diverse and evolving needs of pharmacies, hospitals, and clinics. 
The best software for flexibility understands that in medical delivery, one size does not fit all; it offers the tools that enable medical couriers to adjust and respond with efficiency to whatever the day brings.
Route4Me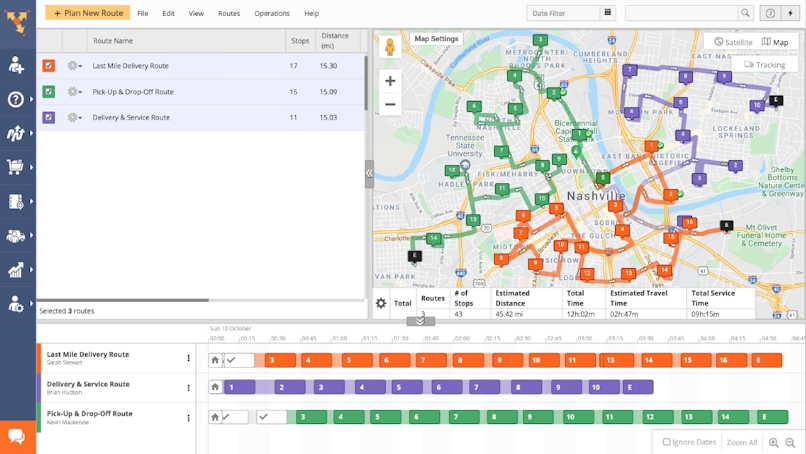 Route4Me stands as a beacon of adaptability in the medical delivery software space. Tailored for the health care industry, its dynamic routing engine accommodates the unpredictable demands of medical deliveries. With robust GPS tracking, Route4Me not only assures the integrity of sensitive medical items but also their punctual arrival at health care facilities.
Route4Me pros:
Adaptable scheduling perfect for the varying needs of health care deliveries
Comprehensive GPS tracking that maintains the high integrity expected in medical logistics 
Customer review: 

Route4Me cons:
Some users may find the feature set overwhelming at first
The pricing model may be a stretch for smaller operations
Customer review: 

Route4Me pricing:
Route4Me introduces several pricing plans, each structured to meet a spectrum of operational demands:
Route Management Plan: At $199 per month, this plan offers:
Comprehensive business management tools
Enhanced team collaboration support
App integration for streamlined workflows
Real-time insights into business metrics
Live map tracking of team members
Route Optimization Plan: Priced at $249 monthly, this package includes:
All the Route Management features
Automated optimization for individual routes
Route Optimization Plus Plan: For $349 a month, you'll get:
All the benefits of the Route Optimization plan
Capability to automatically optimize routes for multiple drivers
Inclusion of business rules for personalized routing
This pricing accommodates teams of up to 10 members. For teams larger than this, there's an additional charge of $69 per month for each additional member. To explore whether Route4Me fits your needs, they offer a 7-day trial at no cost and without the need for a credit card.
Always refer to the Route4Me pricing page for the latest pricing information.
The best medical delivery software for accuracy
Accuracy in medical delivery software transcends mere precision in logistics; every delivery must align with the strict standards and regulations of the healthcare industry. 
The top software in this category stands out for its meticulous attention to detail, from the correct handling of sensitive pharmaceuticals to the punctuality of deliveries. It's a tool that leaves no room for error, offering features like electronic proof of delivery and real-time driver monitoring to maintain the highest level of service integrity. 
For health care providers, it's not just a software solution; it's a safeguard for their reputation and patients' health.
Track-POD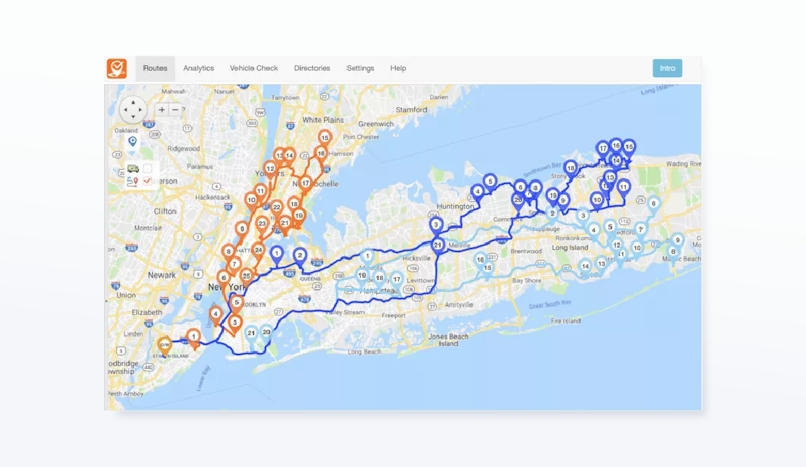 Track-POD emerges as a front-runner when precision is paramount. This cloud-based delivery software is engineered for the health care sector, where every detail matters. 
Its electronic proof of delivery system not only offers accountability for the delivery of pharmaceuticals and medical supplies but also aids in maintaining a transparent supply chain. Real-time driver performance monitoring is another critical feature, upholding the highest service standards within medical courier services.
Track-POD pros:
Rigorous proof of delivery features, securing the chain of custody for medical items
Driver monitoring capabilities that guarantee adherence to delivery protocols
Customer review: 

Track-POD cons:
Advanced features may demand a certain level of tech proficiency for optimal use
You may need technical assistance for integration with existing systems
Customer review: 

Track-POD pricing: 
Standard Plan: At $29 per driver/vehicle each month when billed annually or $35 on a month-to-month basis, this plan is tailored for smaller businesses or those just starting with delivery software.
Advanced Plan: This plan costs $49 per driver/vehicle per month with annual billing or $59 if you prefer month-to-month. It's positioned as the most popular choice, striking a balance between cost and features offered.
Advanced Plus Plan: For $69 per driver/vehicle monthly (billed annually) or $79 month-to-month, this plan offers more value, including additional features beyond the Advanced Plan.
Enterprise Plan: The pricing is customized, so it would vary based on the specific needs and scale of the business. This is typically for large businesses with extensive delivery management needs.
For up-to-date information on all of the features offered, check out the Track-POD pricing page. 
The best medical delivery software for customization
When it comes to the healthcare industry, the ability to tailor delivery operations is crucial. The leading medical delivery software in this realm stands out for its deep customization features, enabling precise prioritization and scheduling to meet the critical needs of patients and providers. 
This platform is designed for those who need a system that adapts to the unique challenges of medical logistics, offering the flexibility to adjust delivery parameters in real-time so that the most urgent medical items are always delivered with priority.
OptimoRoute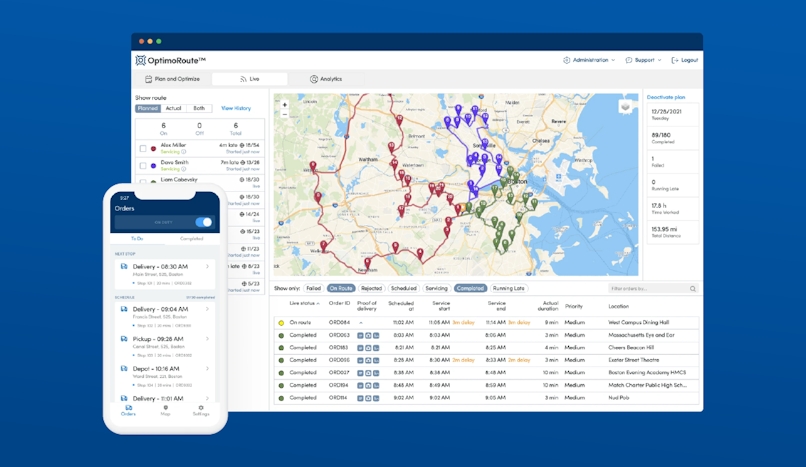 OptimoRoute delivers unparalleled customization for the medical delivery sector. It empowers healthcare logistics with the ability to prioritize urgent shipments, so that the most critical items are delivered first. With its sophisticated real-time tracking, medical professionals and patients alike can monitor the transit of healthcare items with confidence.
OptimoRoute pros:
Advanced customization options for delivery priorities
Comprehensive real-time tracking enhancing delivery transparency
Customer review: 

OptimoRoute cons:
You many need  initial configuration to fully leverage custom features
Complex features might need user training
Customer review: 

OptimoRoute pricing: 
Lite Plan: At $35.10 per driver per month (billed annually), this plan includes the basics for planning, such as a mobile app for drivers, live tracking, and support for up to 700 orders​​.
Pro Plan: Priced at $44.10 per driver per month (billed annually), the Pro plan builds on the Lite offerings with additional features like analytics, weekly planning, and proof of delivery, catering to businesses with up to 1000 orders​​.
Custom Plan: OptimoRoute offers a Custom plan, which offers advanced features for businesses with unique needs. Pricing is tailored based on the specific needs, and it includes all Pro features plus capabilities for managing thousands of orders at once, technical consulting, and expert support​​.
Each plan comes with a free 30-day trial, allowing businesses to explore the software's features before committing to a purchase. This tiered pricing structure is designed to accommodate businesses of all sizes, from small health care clinics to large hospitals, so that every organization can find a suitable option to optimize their delivery workflow. For more information, visit the OptimoRoute pricing page. 
Which is the best medical delivery software overall?
Circuit for Teams emerges as the top choice for medical delivery software due to its comprehensive feature set, which includes real-time tracking, efficient route optimization, and secure proof of delivery. 
Its user-friendly mobile app facilitates on-the-go updates and barcode scanning for accuracy and efficiency. Circuit's flexible API integration streamlines operations within the health care industry's complex supply chain, making it an ideal solution for the timely and reliable delivery of medical supplies.
Enhance your delivery process with Circuit
In conclusion, Circuit for Teams stands as a transformative force in the delivery business, particularly suited for pharmacy delivery and other medical courier needs. Its on-demand services, paired with a robust management system, streamline the last mile delivery, so that pharmaceuticals reach their destination efficiently and reliably.
The driver app, available on Android and iOS, empowers delivery drivers with automation tools that simplify their routes and tasks. This level of automation, along with real-time tracking, means that Circuit for Teams is at the forefront of optimizing courier companies' operations.
As the demand for faster, more efficient delivery services grows, Circuit for Teams remains a pivotal solution in the delivery app space, bolstering the crucial final steps of the supply chain with innovation and precision.
For those looking to elevate their delivery business, Circuit for Teams offers seamless integration into your current processes, promising a significant boost in productivity and customer satisfaction.
Take the step to enhance your delivery process today. Sign up for Circuit and experience the benefits of a streamlined, tech-forward delivery management system.