7 minute read
How to Become a DoorDash Driver
Learn how to become a DoorDash driver, how much a dasher makes, food delivery driver requirements, and more with this guide.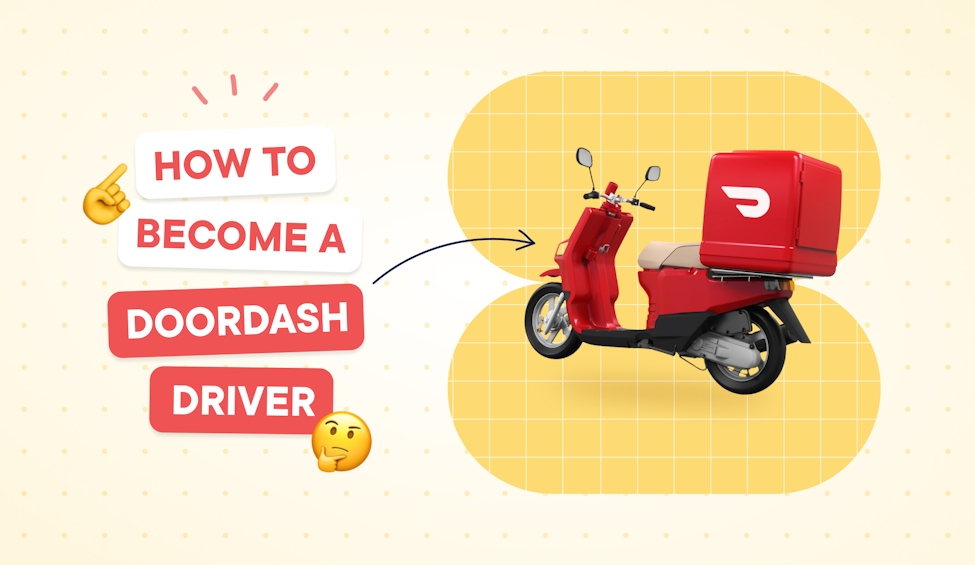 Up your Dasher game with Circuit Route Planner to optimize your routes, cut down on your delivery times, and make more money.
People are busy and want things delivered quickly and right to their doors, so it's no surprise food delivery is so popular these days.
In 2021, the US food delivery industry had a market value of $21.2 billion.
DoorDash had the largest share of users, with 58% of the market share for online food delivery services. It even had the most sales, reaching a total revenue of $2.9 billion in 2020.
The good news for you? Job opportunities!
DoorDash is a great gig for a lot of people. 
You can work full-time or part-time as an independent contractor. 
It's a flexible job that allows you to set your own hours and earn extra money. It's perfect for people looking for a side hustle, students who have classes, and even parents with school-aged kids. 
Plus, it's a great way to meet new people and explore new areas. 
Whether you're in Los Angeles, New York City, or any of the more than 7,000 cities across the United States (including Washington, D.C., and Puerto Rico), Canada, Australia, and Japan, you'll get to know your city (and the best places to eat!) because you'll pick up and drop off some delicious food.
Being a food delivery driver certainly has its perks. For example, you get to choose your own hours and listen to your own music while you work.
But there are also some downsides to the job. 
For instance, you have to pay your own taxes, and you're responsible for wear and tear on your car. Plus, you may have to deal with difficult customers who want their food delivered right now (though that isn't the norm). 
Overall, being a food delivery driver is a great way to earn some extra cash. That's why so many drivers choose DoorDash delivery as a main gig — they can't get enough.
So take advantage of the rise of the gig economy and food delivery services to start a solid side hustle.
I've put together these tips to help you to become a successful DoorDash driver, too.
Requirements to be a DoorDash driver
Ready to Dash now?
Hold on there … let's tackle the basics first.
The first step to becoming a DoorDash driver is to check if you meet their requirements. While anyone can create a driver account, you need to meet some basic criteria to start Dashing.
You'll need to meet these DoorDash driver requirements:
Must be 18 years or older
Need access to a reliable vehicle or another approved mode of transportation, like a car, scooter, or bicycle (in select cities)
Have a driver's license number or Social Security number (only in the US)
Have proof of auto insurance (if you're using a car) 
Consent to a background check
Have a clean driving record (your background check includes a motor vehicles check)
If you don't meet these requirements, it's not the end of the world! There are other food delivery services like Uber Eats and even package delivery services that could be worth a shot. 
7 steps to become a DoorDash driver
Just because you've gone over the requirements and confirmed you're good to go as a DoorDash delivery driver, doesn't mean that you can instantly start making money. 
1. First, you must complete the sign-up process on the DoorDash website. Enter your ZIP or postal code and follow the prompts on the page, or click the red "Sign Up" button on the top-right corner.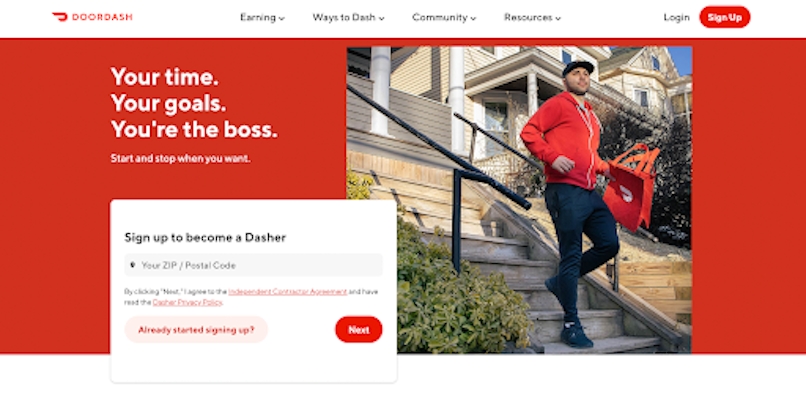 2. Enter your name, phone number, and a password on the next pages, then click "Sign Up" to continue.
3. Next, you'll pick your vehicle type, enter your valid driver's license info, and confirm you have an active auto insurance policy.
4. When you continue to the next page, you'll enter some more personal info (birthday and Social Security number) and consent to a background check. 
5. Check through the disclosures and accept the authorization message. You can also choose to get a free copy of your background check report.
6. Finally, you'll need to download the DoorDash app. You'll use the Dasher app to pick up orders once you're approved. 
7. After downloading the app, it's time to wait until you hear back.
The sign-up process takes only a few minutes, and most Dashers can start earning within days. The approval time is usually 5 to 10 business days.
Once accepted, you'll have access to tools and tutorials to guide you through the DoorDash app and delivery process. 
Use the Dasher app to see food orders in your area. You can then accept the orders and schedule your shifts.
Once you accept an order, you're ready for pickup and drop-off! 
Drive to the restaurant, collect the food, and pay with the DoorDash Red Card (prepaid credit card) if the Dasher app prompts you. 
Next, it's time to drop off the order to the customer by following the instructions in the app.
Done! You've made your first food delivery!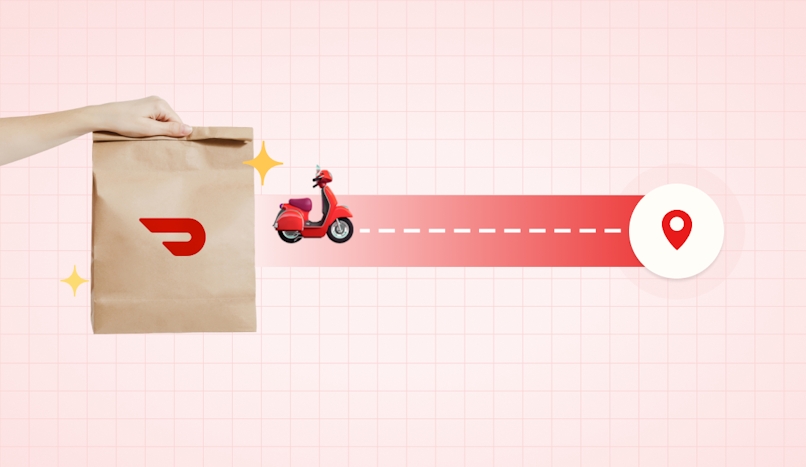 DoorDash driver FAQs
You've got questions — and we've got answers.
Below are some frequently asked questions about being a DoorDash driver.
How much does a beginner DoorDash driver make? 
Most DoorDash drivers make between $15 and $25 an hour, on average.
Dashers are paid weekly through direct deposit to their personal bank account (savings or checking), or you can take advantage of no-fee daily deposits with DasherDirect (US only). 
Dashers in the US and Canada can also withdraw their earnings once daily with Fast Pay for $1.99 per transfer — great if you need money fast!
What's included in the DoorDash pay rate? 
Your pay rate as a DoorDash delivery driver includes the base pay plus customer tips (you keep 100%) and any promotions. 
Promotions are a way to make extra money for making certain deliveries at certain times.
New dashers may also have access to promotions like Guaranteed Earning Incentives. 
For example, if you complete the required number of deliveries in the specified time frame, you'll get at least the guaranteed amount. 
Here's an example from the DoorDash website: "Earn at least $2,750 in total earnings for your first 400 deliveries as a new Dasher if you complete those 400 deliveries in your first 90 days."
You can check your earnings in the Dasher driver app under Earnings.
Is it worth it to be DoorDash driver? 
DoorDash is a great way to make extra money, especially if you're looking for a flexible gig. 
You can choose when and where you work, and you can cash out your earnings whenever you want.
There are a lot of gig economy jobs, like grocery delivery with Instacart or Shipt, courier package delivery with Amazon Flex, and ride-sharing with apps like Lyft and Uber. 
So, take the time to compare pay, sign-up bonuses, and job satisfaction ratings to decide what's best for you.
You can also research DoorDash competitors like Uber Eats, Postmates, and Grubhub. 
One plus to DoorDash compared to other food delivery apps is that it holds the majority of the food delivery market. 
However, if you want to expand your side hustle and make extra money, you might consider driving for multiple food delivery apps at the same time. 
As an independent contractor, you're your own boss.
Does DoorDash pay gas costs? 
Being responsible for your taxes and vehicle-related expenses like fuel and maintenance is one challenge when you're an independent contractor.
And with gas prices so high, gas costs are a valid concern.
Unfortunately, DoorDash doesn't pay for gas. 
So, you'll be responsible for all your vehicle and fuel costs. Lucky for you, we have a great article on saving money on fuel — check it out!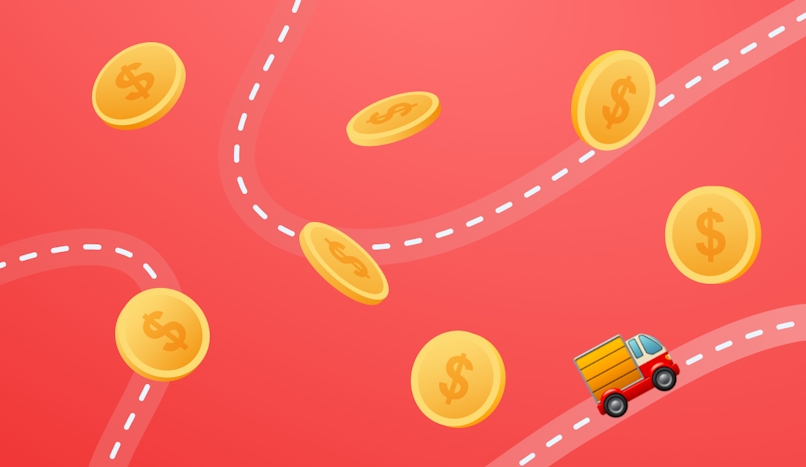 How can you make DoorDash deliveries faster?
You can do a few things to make your DoorDash deliveries faster.
Use a bike or scooter if you're in a bike-friendly city. This can help you avoid traffic and get to your destination faster.
If you're using a car, use a fuel-efficient vehicle. This can help you save money on gas.
Be polite, professional, and helpful when interacting with customers. Since you keep 100% of your customer tips, giving excellent customer service is in your best interest. Plus, it's just the right thing to do.
Work during peak hours. You'll make peak pay during peak times. Check the Dasher app to see when demand is high in your area.
DoorDash offers a great opportunity to make extra money on your own schedule. By following these tips, you can make your DoorDash deliveries faster and earn more money.
Get ready to dash with DoorDash
Maybe you're considering becoming a food delivery driver with DoorDash and hoping to get more information to make your choice.
In this article, we've explored everything you need to know to get started as a DoorDash driver.
We've looked at the perks (make your own hours, be your own boss) and even the challenges (wear and tear on your vehicle, paying for gas).
We talked about how much DoorDash drivers are paid (around $15 to $25 an hour) and what you need to become a Dasher.
We answered questions like:
How do I apply to be a DoorDash driver?
What is the pickup/drop-off process like?
Is it worth it to become a Dasher?
Does DoorDash pay for my gas?
How do I make more money as a dasher?
So, there you have it, everything you need to know about becoming a DoorDash driver! 
Just remember to stay safe on the roads, be patient with customers, and resist the temptation to taste the food!
With all that information, we hope it's a little easier to decide if becoming a food delivery driver with DoorDash is right for you.
Happy dashing!