7 minute read
How to Find an On-Demand Courier Delivery App
On-demand courier delivery apps are like Uber for courier services, allowing on-demand deliveries within the hour. This guide highlights the top services.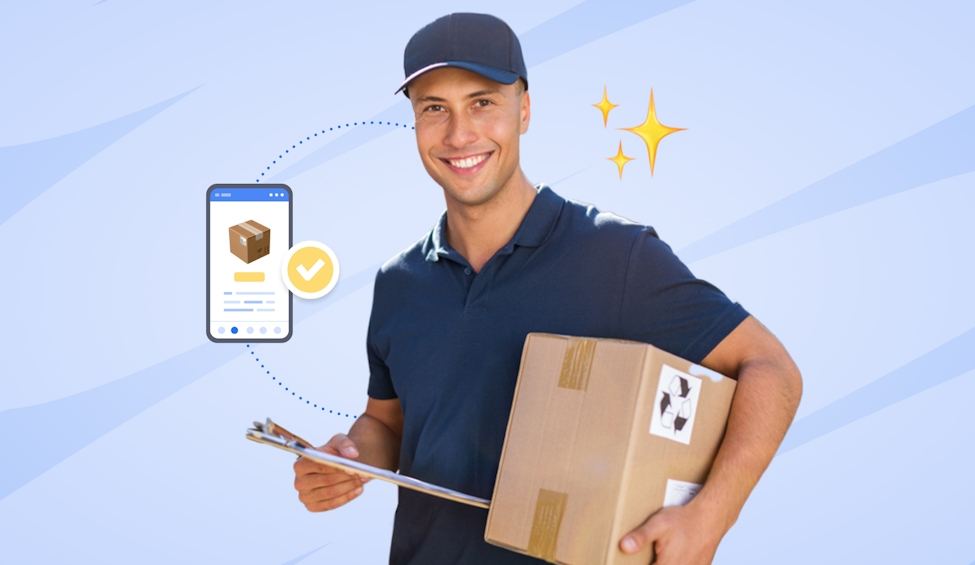 The popularity of on-demand courier delivery apps is growing. If you sign up to drive for one of these apps, download Circuit Route Planner to make the gig easier.
If you're looking for a regular delivery driving gig, you might consider signing up to work for an on-demand courier delivery app.
These apps are in high demand, as modern consumers are all about instant gratification. We want our pizza delivered hot at 2 a.m. and our groceries left on our doorstep without having to go to the store. We want it all and we want it now! 
That's where on-demand courier services enter the picture.
These courier services are different from traditional providers like FedEx, USPS, or even UPS because of their on-demand attitude. Some promise delivery of goods within the hour, for example.
Such services also stand out because of their reliance on apps. There are many apps on the market, covering everything from package and document delivery to food delivery. As a driver, knowing which one to work for can be tough.
Which on-demand courier delivery apps are the best? This article gives you the details, explaining what to look for in a courier app and some of the best options for drivers looking for a great gig.
What is on-demand delivery service?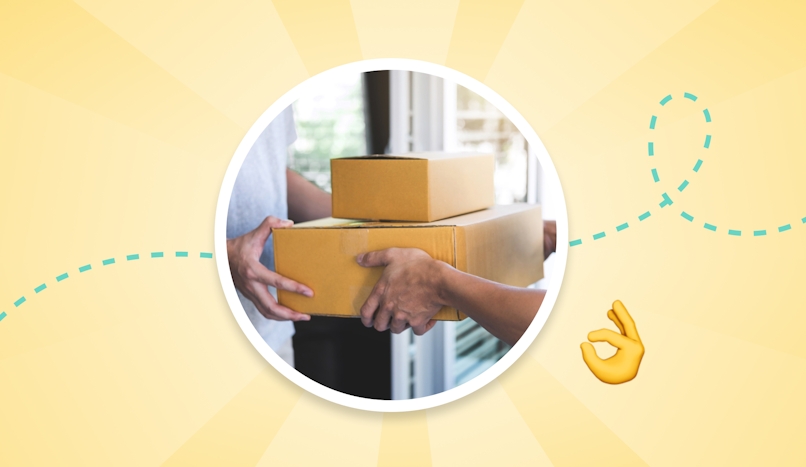 An on-demand delivery service allows people to get packages and papers delivered almost immediately, usually within the hour. 
It's sort of like Uber for couriers — there are some packages a person just can't wait for (just like that pizza).
Customers request delivery service through an app, scheduling pickup and drop-off. They then pay through the app, for example, by using a credit or debit card, cutting out the need to deal with hassles like stamps. 
(When's the last time you visited the post office?)
On-demand courier services are all about the "right now" and convenience — the customer never has to leave their home or business. 
Don't get it confused with traditional shipping service providers. 
While they may offer expedited service, like overnight or 48-hour delivery, these services are only available with a significant upcharge.
Suppose a person wants to get their prescription medication delivered to their doorstep. It's a medical product, so it's important that they get their goods fast.
The person can't wait for overnight or 48-hour shipping. In this case, an on-demand delivery app is the perfect solution.
The benefits of on-demand delivery service 
On-demand courier delivery apps are used not only by regular customers but also by plenty of businesses. 
For example, a law firm may have time-sensitive documents that need signatures from the firm to the client (and back again) within an hour.
But courier delivery services cover more than just papers. 
Depending on the business model, you can deliver anything from groceries to pharmacy purchases.
In addition to fast delivery, on-demand courier services come with some perks.
Convenience: A delivery app can schedule pickups and drop-offs directly to and from a customer's home or business. They don't even have to step a foot outside or visit a package shipping center. For busy people, this is a big plus.
Straightforward process: With a delivery app, your customers don't need to deal with figuring out details like pricing and where to drop off their package. The app has everything they need.
Streamlined payment: Most courier service apps link to some kind of digital payment gateway or allow customers to pay using methods like a credit card. They can complete their whole transaction — from ordering to paying — through the app. This also makes things easy for drivers, who don't have to stress about handling cash or making change.
Features to look for in an on-demand courier delivery app
If you're interested in on-demand courier delivery apps, it's smart to learn about the different features they offer. 
This will help you choose an app with all the functionality you expect to be able to do your job well. It will also make your job easier when you're deciding which app to drive for.
Here are some of the most important features to consider.
User-friendliness: The user interface should be streamlined and straightforward, making it easy to add delivery and drop-off addresses. Ideally, the app will have integrated payment options for a better user experience. When it comes to technology, you also want to consider compatibility with your mobile phone (like iOS or Android).
Customer service: Especially when it comes to delivery goods, dedicated customer service is a big asset. What if a delivery is late, lost, or stolen? An app that has its own customer service team makes sure customers have somewhere to turn — so drivers don't have to deal with these issues (or angry customers) themselves.
Insurance: Here's another thing that can bring peace of mind to courier app users. Some on-demand delivery services offer built-in insurance for goods up to a certain amount (say $100 or $250). And for an extra fee, they can upgrade to more insurance coverage. Other apps don't have built-in insurance, offering optional coverage or none at all. Insurance can bring delivery drivers peace of mind, as they know the goods they haul are covered.
Real-time tracking: A more advanced courier service app will offer real-time tracking, allowing users to check where their delivery is and get an ETA at any time. Customers can also get push notifications alerting them when you are close, making the whole package delivery process a breeze. This can also bring drivers peace of mind: For example, if a package requires a customer's signature, the odds are higher that the customer will be home if they know when to expect their goods.
Area coverage: Mobile applications for on-demand courier services are still relatively new. This means they might not yet be an option in all areas. Double-check whether a service is available in your town before downloading. Unfortunately, this can be a limiting factor when it comes to what app you drive for.
The best on-demand courier delivery apps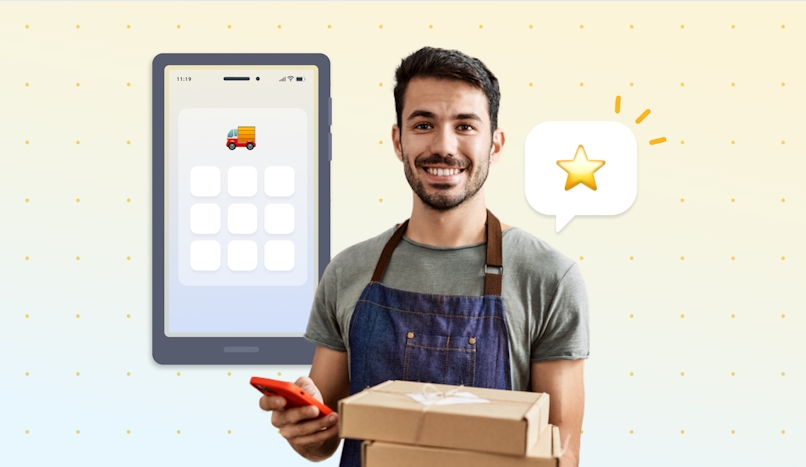 Given how convenient on-demand courier delivery apps are, it should come as no surprise there are plenty of options for delivery drivers to check out. 
Which one is right for you? Here are a few of our top picks.
Roadie — best for comprehensive service area coverage 
Roadie is a same-day delivery platform that delivers to more than 20,000 ZIP codes across the United States (talk about coverage!), giving it the largest same-day courier service coverage in the country. 
Odds are good that Roadie is in your area.
The app provides door-to-door delivery at reasonable rates, cheaper than the average pricey courier services. Package tracking is possible in real time for added peace of mind. 
Plus, every delivery is automatically insured for up to $100, with insurance protection of up to $10,000 possible.
Pros:
Real-time tracking of deliveries, making it easy to catch customers when they're home
Automatic insurance for packages, reducing driver liability
Wide coverage area, increasing the odds of regular jobs
Cons:
Lack of hands-on customer service
Complicated interface
Takes some time to learn
GoShare — best for drivers who want benefits 
GoShare brands themselves as "Your Friend With a Truck." The app is user-friendly, and provides customers with a free estimate through the app before scheduling a pickup time and location. Customers can then track their delivery's progress and pay through the app.
GoShare stands out for their range of delivery vehicles, including box trucks, cargo vans, pickup trucks, and simple courier vehicles for small items. Drivers can use their own vehicles and tailor their services. For example, if you have a truck, you can move larger goods. 
Pros:
Comprehensive cargo and liability insurance, bringing drivers peace of mind
Driver benefits include discounts on health care and vehicle maintenance
Impressive portfolio of customers, from CostCo to Pepsi and Tesla
Cons:
Limited coverage area
Strict vehicle requirements (year 2000 or newer, no salvage titles) 
Complicated customer service
Senpex Courier — best for experienced delivery drivers 
Senpex is another expert in last-mile delivery that has an on-demand app. They optimize their routes for quick deliveries and give customers instant quotes — who doesn't want transparent pricing?
Senpex also boasts an in-house logistics solution and easy-to-use API, making for a user-friendly experience for drivers and customers alike. The app also offers free package protection of up to $250 automatically included on all orders. 
Pros:
Dedicated customer service team, so you don't have to deal with angry customers
Automatic insurance protection for added peace of mind
Cons:
Limited service coverage area, which can make it hard to find jobs
Glitches on some phones like iOS 12 with the app
Requires at least two years of driving experience (not great for newbies)
Glovo — best for nonvaluable deliveries 
Glovo is an on-demand delivery app that delivers groceries, restaurant food, pharmacy items, and more. This app has even gone global and is in multiple countries — from Ghana to Morocco and Slovenia.
The app is easy to download from the Apple App Store or Google Play Store and compatible with iPhone and Android devices. There doesn't seem to be any kind of automatic insurance protection, so this app might be best for non-valuable goods.
Pros:
User-friendly app interface
Diverse goods can be delivered
Cons:
No automatic insurance
Lack of customer service
Not available in the U.S.
Delivering yourself? Here's how Circuit Route Planner can help
If you decide to work for one of the delivery businesses above, you want to make the most of the opportunity. 
Translation: You want to earn as much money as you can!
Making speedy deliveries can improve customer satisfaction and help you stand out from the crowd. Circuit Route Planner can help you cut down on delivery times by mapping the fastest delivery routes for you.
Simply download the app, add the delivery addresses you need to hit, and let Circuit find the fastest path for you. 
Circuit takes into account all kinds of details, from traffic patterns to one-way streets, speed limits, and more, using an algorithm to find the best path from point A to point B.
The Circuit app for drivers also has other perks that can help make your delivery job easier, like the ability to set delivery time windows, collect proof of delivery (like a customer signature), and record delivery notes.