6 minute read
Walmart Delivery Drivers: How Much They Make and How to Apply
If you're looking for a consistent delivery job with plenty of demand a job as a Spark delivery driver might be for you. Find out how.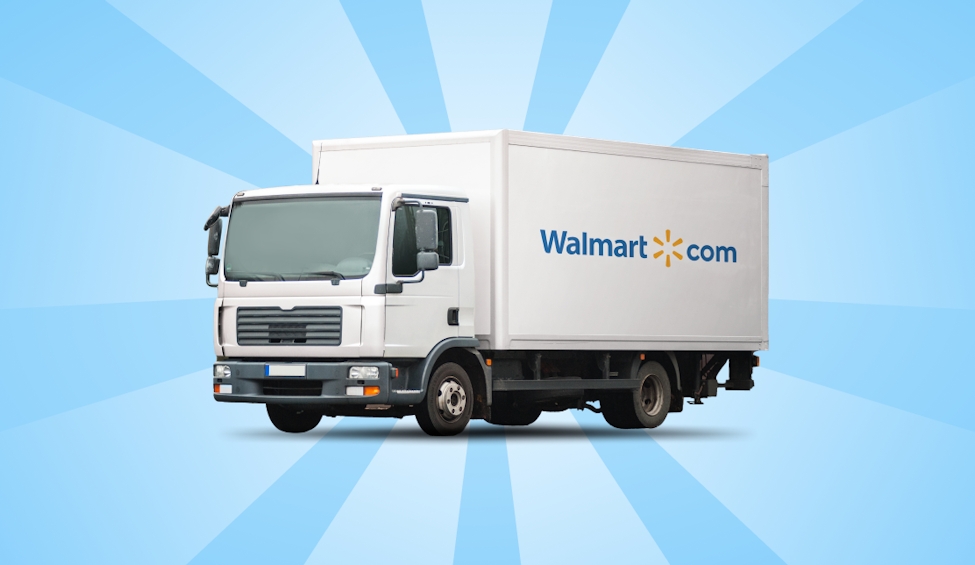 Walmart Inc. is one of the biggest retailers in the U.S., selling everything from electronics to groceries. It was only a matter of time before Walmart got into the delivery game. 
Enter Spark Driver, a grocery pickup and delivery service that allows customers to have their food brought to their doorsteps.
If you're looking for a consistent delivery job with plenty of demand — and the promise of big earnings — a job as a Spark delivery driver might be for you! 
This is an easy side hustle that you can pick up as a part-time gig alongside your studies or another job. You can also do it full time, if you prefer.
Working as a Spark Driver offers a lot of flexibility. You can control when, where, and how much you drive. 
Plus, you can work from the comfort of your own car, blasting music as loud as you want. Sounds good, right?
Before applying to be a Spark Driver, you probably want to know what you can expect to earn with this delivery job. 
This article covers Walmart delivery driver salaries and includes tips on how to get a Spark job.
How much do Walmart delivery drivers make?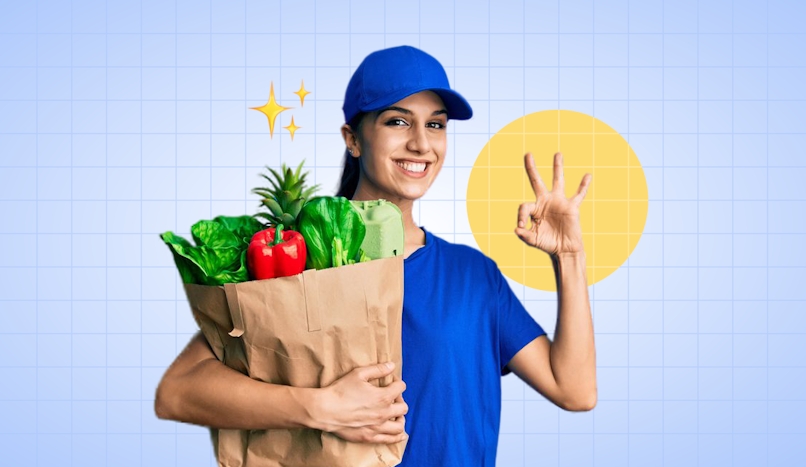 The competition is fierce when it comes to delivery jobs, from more traditional courier jobs like UPS to gigs like Instacart and DoorDash. It's important to compare your potential earnings before deciding on a delivery job.
So, how much do Walmart delivery drivers earn? 
Here's the quick answer: The national average wage of a Walmart delivery driver is $18.88 per hour.
Now, for the long answer: There's no way to know exactly how much you'll earn as a Walmart delivery driver. 
Why not? Multiple factors can influence your net earnings, from your location to how many hours you work.
The driver salary range is huge, with drivers at the lower end earning $7.25 per hour and those at the higher end earning $40.95 per hour. 
In general, drivers in big cities will have more demand and more opportunities to earn more money.
Some top-paying cities for delivery professionals include New York, Denver, and Chicago.
While big-city driving can be lucrative, keep in mind that it can also be more challenging. You'll deal with hazards like traffic jams and inconveniences like finding street parking.
Tips are another factor that can influence a Walmart Spark Driver's annual pay. Tips vary according to the customer base and your level of service, so it's hard to know just how much they'll boost your overall salary.
What is a Walmart Spark Driver? 
The Walmart delivery program is relatively new, so it's no surprise if you've never heard of it. Known as Spark Driver, Walmart's delivery program allows you to earn money by taking care of other people's grocery shopping needs.
As a Spark Driver, you'll be responsible for doing a customer's shopping and delivering their order to their doorstep. 
How does it work? Here's a quick breakdown:
A customer places their order online through Walmart's website. They pay for the order and delivery online, as well.
Walmart's Spark Driver app assigns a driver (like you!) to the order. You'll get a notification on your phone when the order comes in.
You can accept the delivery order (or not!). If you accept the order, you then fulfill it from start to finish, getting the products and completing last-mile delivery to get them to the customer.
To become a Spark Driver, you'll need a smartphone that's compatible with the Spark home delivery app and your own vehicle. There are a few other requirements, which we'll get into below.
Do Walmart Spark delivery drivers get benefits? 
Spark Drivers are independent contractors, not employees of Walmart. 
This means that you can't expect the incentives you'd get as a Walmart employee, like health insurance, retirement planning, vacation days, or sick days.
Yes, it's kind of a drag. 
That said, as an independent contractor, you get the benefits of freedom and flexibility. You can decide when you want to work, doing night or day delivery, and how much you want to work. 
Want to stay in bed and watch Netflix all day? Need to get to your child's first recital? Want to have lunch with a friend? Not a problem. You don't have to drive that day — nobody is forcing you.
The flexibility of a Spark Driver gig also makes it the perfect side hustle. If you're studying or have a regular day job, you can drive for Spark in your off-hours to earn some extra cash.
Do Walmart delivery drivers get tips? 
Spark Drivers get paid on a per-delivery basis through an app called Branch. You can get tips from customers on top of the per-delivery fee (your base pay). These can substantially increase your earnings.
Customers can add a pre-delivery tip when they make their grocery order online. They can also send a tip after you've fulfilled their delivery — or give you a cash tip in person when you drop off the delivery. 
The best bit? Drivers keep 100% of their tips.
How are Walmart delivery drivers paid? 
Walmart Spark delivery drivers are paid through Branch Wallet every Tuesday. This app allows you to receive money electronically, which you can then save in the app or transfer to your bank account.
You can keep track of your weekly earnings through the Spark app. Click the Earnings tab in the app to see how much you've made that week, so you'll know what to expect in your Branch Wallet on payday.
Note: Tips may not appear in the Earnings tab until 48 hours after completion or, in the case of post-delivery tips, 14 days after.
How to become a Walmart Spark delivery driver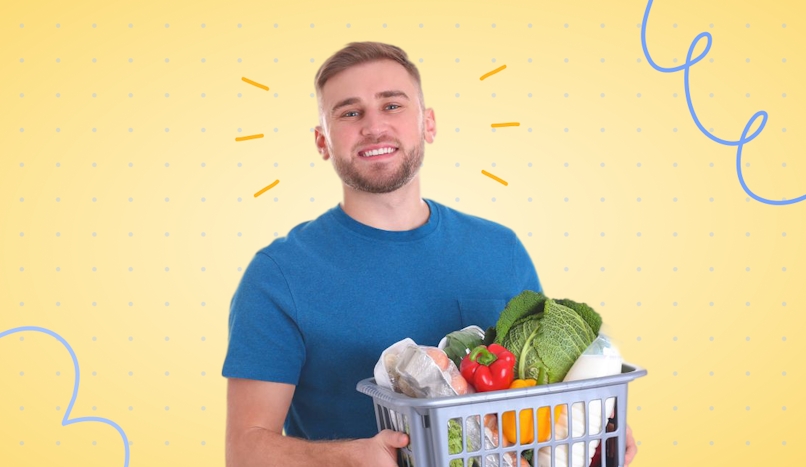 Signing up to be a Spark Driver is pretty easy. 
You don't need to have any fancy educational credentials or experience as a delivery driver. All you need is a reliable vehicle, a valid driver's license, proof of auto insurance, and a smartphone so you can use the app.
Visit the Spark Driver careers page to apply for a job. You'll see a list of states and regions where Spark delivery is available and drivers are needed. Scroll through and, hopefully, you'll find your hometown on the list!
Once you click on your designated region, you'll be taken directly to the application page. Here's a peek at what that looks like: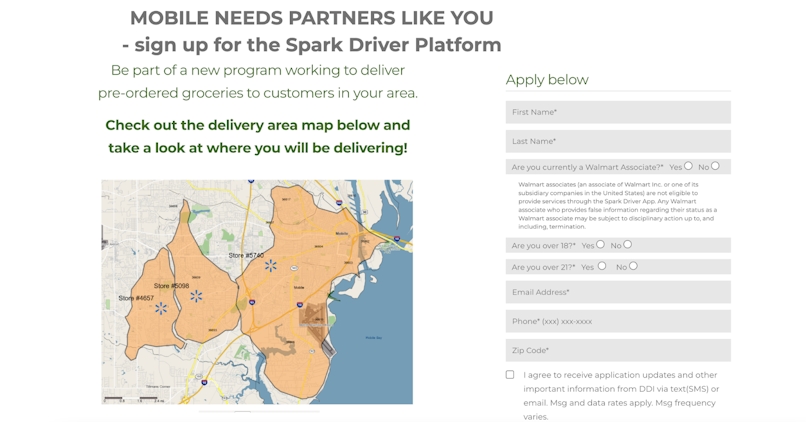 There's an area delivery map included, so you'll know exactly how far you may have to drive to do the job. The various Walmart store locations are also highlighted (with the blue Walmart spark logo).
To apply, you must give some basic information, including your full name, age, and contact information. Keep in mind that you must be at least 18 years of age to drive. 
If you're of legal drinking age, you'll also be able to shop and deliver orders containing alcohol, which is why Walmart asks you to specify your age.
Walmart Spark Driver requirements 
While it's pretty easy to become a Spark Driver, you still need to meet Walmart's basic requirements. 
Here's a quick recap of the minimum requirements:
Minimum age 18 (21 for alcohol deliveries)
Reliable vehicle
Proof of auto insurance
Logically, you'll also need a valid driver's license and a smartphone for using the app. 
If you want to have fun on the job, we recommend a solid Spotify playlist. Driving is a lot more fun when you've got good tunes, right?
There are a few other essentials you might want to make your delivery job even easier, like insulated bags for keeping frozen products chilled, drink carriers, and comfortable walking shoes.
Another must-have for any delivery driver? Circuit Route Planner. Circuit will give you the fastest route to follow, making sure you can make your deliveries faster (which can also mean more tips).
How to deliver for Walmart faster and easier
If you live in an area that doesn't have a lot of restaurants, delivery work for companies like DoorDash, Postmates, or Uber Eats might be hard to come by. 
If there's a Walmart in your area, a Spark delivery driver gig can be a great way to earn extra cash.
You can make the most of your Walmart grocery delivery gig with Circuit Route Planner. Circuit helps you cut delivery times by charting the fastest route. Faster food delivery means happier customers, which means more money for you! Try free now.