13 minute read
Best Multidrop Route Planners: An In-Depth Guide
If you take too long to fit in all your stops, it can cost you precious time. Here's more on why using a multidrop route planner is crucial.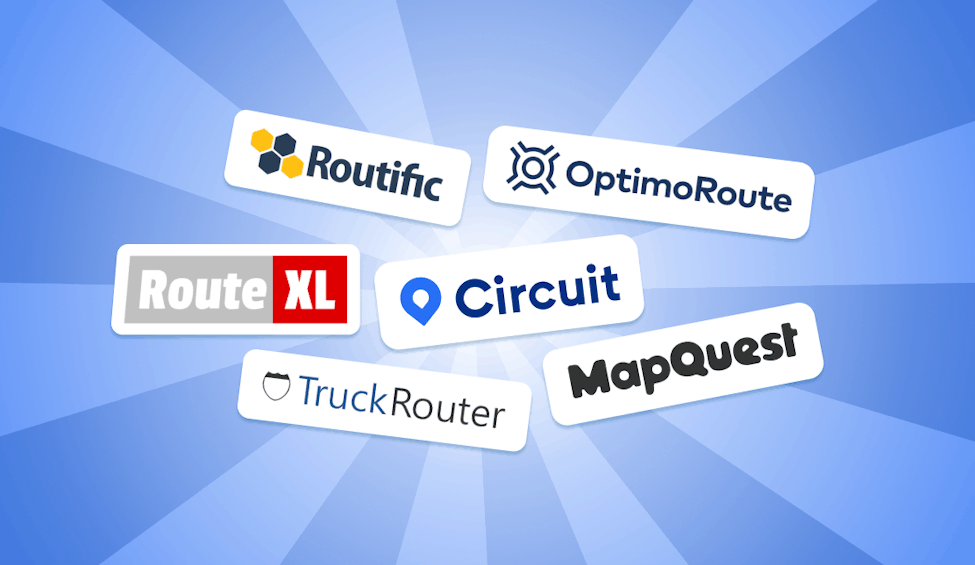 Do you want to skip the read and get right to our top pick? The best multidrop route planner for most couriers is Circuit.
As a delivery driver or courier, your job is always changing.
Every day, there are new people to meet, packages to deliver, and routes to map. No two workdays are the same, which keeps things interesting — plus, you don't have to sit at a desk.
As enjoyable as it is to not stare at a screen all day, keeping up with your always-changing delivery route can be tough. Plus, you've got to deal with unpredictable traffic, sometimes cranky customers, and the inevitable need for bathroom breaks. Enough said. Nobody's job is perfect, right?
The thing is, all those hassles drain your time and energy.
Even if you love your job, you don't want to add hours to your workday because of things like traffic jams or back-tracking to deliver missed packages. The bottom line is: The sooner you get through your routes, the sooner you can grab more jobs and make more money or just kick back on the couch.
The right multidrop route planners are designed to help — using cutting-edge technology to plan your stops strategically. If you take too long to fit in all your stops or struggle to find addresses, it can cost you precious time. That's why using a multidrop route planner is crucial.
Package finder functions, delivery notes, and delivery time window features make route planners an essential addition to any driver's kit.
Long story short, this tech tool can make your job easier. Best of all, it doesn't have to cost a lot (or anything at all, depending on the tool you choose).
Read on to find out more.
Benefits of a good multidrop planner
What is a route planner and why can't you just use Google Maps or something similar?
The problem with Google Maps is that while it can get you from point A to point B, it doesn't necessarily mean you'll be on the fastest route. You also can't map out more than nine stops or add notes or set priority deliveries.
Not to mention you'll need to already be familiar with the area — potentially causing you to backtrack and preventing you from taking on more jobs.
The good news is that a route planner doesn't just pinpoint your stops on a map. It uses fancy algorithms and geographic information to prioritize your stops logically, planning your entire day's route in a way that makes sense and saves time.
You can add all of your stops (even bathroom break locations!), and have a ready-made route to follow.
In addition, you can link your route planner to mapping software — making it easy to find addresses, search alternate routes, and get real-time intel on current potential setbacks to your route, like traffic jams.
On top of this, the best multidrop route planners give you ways to work faster and finish earlier:
Finish work faster. A more organized route is also a faster route — and speed is an asset that every courier and delivery driver values. When you don't have to double-back to make stops or sit in traffic, you save time. You can then go home early and enjoy your well-earned downtime or pick up another gig and increase your delivery driver earnings.
Reduce stress. Delivery drivers and couriers face some common hurdles that are an unavoidable part of the job. What if you get stuck in traffic? What if you need a bathroom? What if that dog that always tries to attack you is there? A route planner takes care of these hurdles by giving you up-to-date location information and routing suggestions.
Work smarter. Some delivery route planners have advanced functionality so you can do things like add package notes and prioritize VIP stops, avoiding customers complaining about late deliveries, or set a reminder to call a customer before their delivery (to check if the customer is home, for instance).
Save on gas. If you picked up a delivery job to earn extra cash — you don't want to spend it all on gas. Ask any delivery driver and they can probably tell you the price per gallon down to the cent. By removing hurdles like the need to double back, you can cut gas use and save your hard-earned money.
9 features you want in a multidrop route planner
In recent years, people have come to realize just how important couriers and delivery drivers are. The problem? The job definitely hasn't got any easier. People are ordering more than in the past, porch piracy is on the rise, and gas prices are up.
The right technology can help make your job easier and more enjoyable again.
A multidrop route planner can save valuable time and help address everyday problems like lost packages and traffic jams.
Before you run out and grab the first tech tool you find, hit pause: Not all route planners are created equal.
There are loads of route planners designed for different types of pros, from truck drivers to salespeople.
As a delivery driver, you need one that's made for delivery management, not for another purpose (such as planning road trips). Efficiency is key with a route planner, so here are a few things you need to look for when comparing multidrop route planners.
A free app for your device
You don't need to spend big bucks to get a good multistop route planner.
There are mobile apps you can get for free. Just download the app you want from your chosen app store. Look for an option that's supported by your mobile device's operating system (iPhone iOS or Android). With an app, you'll then have all the info you need to plan speedy routes in the palm of your hand — literally.
Some of the best free route planners also offer premium options with additional functionality.
Like Circuit Route Planner, where you can upgrade to a premium version to get unlimited stops. You can start with a free trial of up to 10 stops first to see if the tool works for you.
Compatibility with multiple operating systems and softwares
If you're looking for a user-friendly route planner, make sure that it's compatible with other tools you use as a delivery driver or courier. Like GPS. If you use Apple Maps, Google Maps, Waze, or other mapping software.
Whichever app you choose, make sure it's compatible with the tech you're already using. You don't want to waste time learning a new tool just to find out you can't use it with your current setup.
Note: Read the fine print in the app store. Most apps tell you what type of technology you need — look for words like "Requires iOS 13.0 or later." Also, check the app's size. How much space will it take up on your phone, and do you have the necessary space available? You don't want to delete your fun apps like social media and games just to make room for work apps.
Add, delete, and optimize multiple stops
As a delivery driver, you have a constantly changing workload. One day you could have 100 stops, or another over 250.
This means you need a simple, easy way to plan your route on the daily. This is where a route planner is incredibly valuable. A great route planner allows you to easily add and delete stops and will reorder them automatically so you're always on the fastest route. You can also adjust your route manually and then get updated delivery times based on the new info.
Let's say you learn through the app that there's heavy traffic on a given street. You can adjust your route to avoid this roadblock so it doesn't slow you down. And if you've missed a delivery? No problem. You can add the stop and come back to it later.
Delivery notes
Delivery notes help you stay organized, making your job easier.
For example, you might note if a package is meant to be dropped off at a certain part of the house or left with a neighbor. It's also important to note if a package needs a signature or photo proof of delivery. Forget these details, and you might end up dealing with customer complaints.
Delivery notes can also influence route planning. Let's say you're supposed to call a customer 30 minutes before a delivery to make sure they're home to get the package. If you call and they aren't available for drop-off, you can re-route your path and revisit later when they're home.
Set delivery priorities
As a delivery driver or courier, you handle all types of goods, some of them breakable or delicate.
Unlike general package delivery, if you have to deliver something that can spoil, like groceries, you'll need to prioritize that order.
A good route planner will let you set and schedule these kinds of priorities, marking essential stops to make sure they're done first.
Sometimes, a customer will ask for faster delivery, creating a time crunch (every delivery driver's favorite, right?). If a customer paid more for early delivery, it's up to you to keep that promise in the last-mile delivery. Making sure you map out the most efficient route will ensure these orders get the requested VIP treatment.
Set delivery time windows
Delivery time windows make life easier for everyone — drivers, their employers, and the customers.
Unlike Google Maps, you can plan out your entire day with a great route planner and give customers an estimated time for when they can expect their packages. They can then make sure they're available to get their goods.
This is a major bonus if you need to get a customer's signature or photograph of the package when delivering it.
If you deliver valuable or sensitive goods, like legal documents or pricey purchases, this can be a big issue. When they know the delivery time window, the customer is more likely to be home and you won't have to waste time chasing them down.
A package finder feature
Picture this: You pull up to a delivery stop, planning to zip in and out, and get back on the road.
The only problem?
You can't find the package you're supposed to deliver in your truck (and you have 100+ packages to sort through if you're going to find it). Oh, and it's a Monday, it's raining, and you have to use the restroom.
Keeping your vehicle organized is one time-saving hack for drivers.
You also need to know where a package is in your vehicle to stop you wasting time trying to find it at your destination.
Circuit Route Planner has a useful Fast Package Finder tool that lets you mark where in a truck or van a package is, and then sends you a notification when you reach the right stop so you can find it fast. This way, you make the most of your time at every stop, cutting wasted effort.
Proof of delivery feature
Most modern routing apps should include proof of delivery features to make sure that a package has arrived safely and updating your dispatcher of it's status.
For example, you can take a photo of the delivery after it's made — like if you leave it on someone's doorstep — to prove that the package was dropped off as designated. Another option is to get the recipient's signature upon delivery.
This feature brings customers peace of mind and, let's face it, helps you cover yourself in case a customer tries to say their package wasn't delivered.
There are stand-alone proof of delivery (POD) apps available, but you can streamline your work if you have it included with your route planner. You'll only have one platform to manage, making it easier to give real-time delivery updates to your customers.
Hands-free functionality
As a delivery driver, you have your hands full — literally — all of the time.
You're driving, sorting through packages in your car, and carrying goods to a customer's doorstep. You don't have time to fumble around with an app and add basic information like addresses manually.
A multidrop route planner with hands-free functionality is a must. So make sure the tool you choose has voice commands.
This feature isn't just about convenience. It's also about protecting your safety. You can keep your hands on the wheel and your eyes on the road at all times, cutting the risk of accidents.
Simple and affordable pricing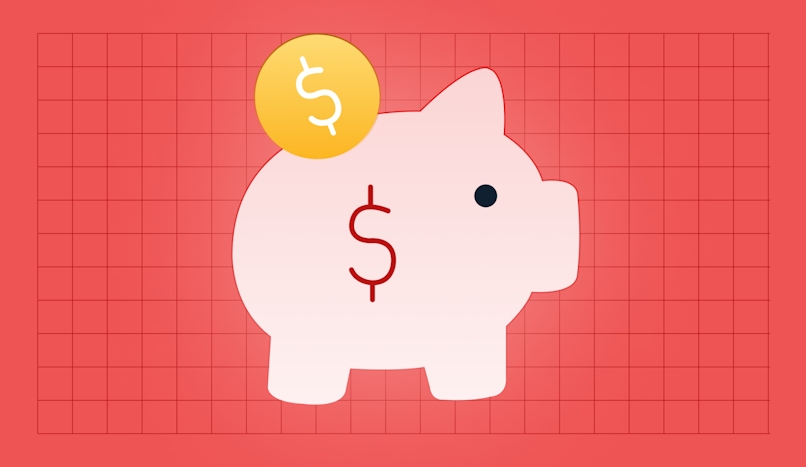 If you spring for a paid multidrop route planner, read the fine print about pricing first.
Many apps — including Circuit Route Planner — offer a free version. This means you can test the product out and then decide if you want to upgrade.
Circuit Route Planner is zero-commitment, allowing you to pay monthly and cancel at any time without penalty. You can start with a free trial with up to 10 stops to test it out and then scale up if you choose.
Paid plans have access to unlimited routes and stops. So you can add as many routes and stops as you want. If you have an Android phone, you can also import Excel spreadsheets, making route planning even faster.
Circuit Premium starts at just $20 per month — not a lot when you think about the time and stress it can save.
How to choose the best route planner for you
Just what is the BEST multidrop route planner?
There isn't one "perfect" route planner, to be honest. Different drivers have different needs and wants. The right app depends a lot on the type of delivery you do.
Let's take a look at some of the multi drop route planners available.
Routific
Routific is a route optimization platform that has many useful features, like route optimization, integrated customer updates, and proof of delivery. The downside is that it's a little pricey for the average delivery driver. Plus, the Essentials plan (starting at $39 monthly) doesn't offer live delivery status tracking.
Pros:
Four ways to import delivery addresses (via spreadsheet, customer profile, Shopify integration, or manually)
Drag-and-drop stops between routes
Dispatch by sending routes directly to drivers' smartphones via SMS
Cons:
API documentation isn't user-friendly
Limited number of drivers depending on the subscription plan
24/7 support only available for Enterprise customers (others Mo – Fr.)
Price: Begins at $39/month
Compatible with: iOS and Android
RouteXL
RouteXL is a straightforward, basic service, offering free route optimization — but only for up to 20 stops. You can upgrade your plan to allow for more stops but will have to pay accordingly. You also can't enjoy essential courier features like route monitoring, customer updates, or proof of delivery.
Pros:
Import addresses through copy/paste, spreadsheets, and select apps
Real-time address updates based on open source platforms including Google, Bing, MapQuest, etc.
Route provided along with printable directions
Cons:
Limited educational/training materials
Not an intuitive design
Limited customer service options
Price: Free with the option to pay nearly $40/month to increase your limit to 100 stops
Compatible with: Website (no app available)
TruckRouter
TruckRouter is a great example of why it's so important to choose an app that fits your unique purposes as a delivery person. TruckRouter is a solid option … for truckers. You can get useful perks like mileage tracking and alerts for low clearances. However, it's not geared toward delivery services, lacking courier essential features like proof of delivery.
Pros:
HazMat compliant
Includes a trip cost calculator
Offers weight, height, width, and length restrictions
Cons:
Allows only up to five stops
No app available (web-based only)
Lacks delivery functions like proof of delivery, delivery time windows
Price: Free
Compatible with: Website (no app available)
MapQuest
MapQuest is a useful tool for getting driving directions, estimating driving times, and planning the fastest route. However — like TruckRouter — it isn't made specifically for delivery services so you won't get vital functionality like delivery status tracking.
Pros:
Offers directions for walking and driving
Includes built-in traffic information
No limit on stops
Cons:
Limited GPS database
Navigation not always the most direct
No delivery-specific perks like notes
Price: Free
Compatible with: iOS and Android
OptimoRoute
OptimoRoute is an option if you're a business looking for a complete solution, go with Optimoroute. This comprehensive route optimization tool can be adapted to various industries, from cleaning services to food delivery. You can import CSV or Excel files to organize orders, as well as get proof of delivery. It also offers a free trial but, unlike Circuit, the pricing might sting you after that: If you want an Enterprise plan that allows for 750+ orders, costs start at over $35 monthly.
Pros:
Easily import orders via Excel or CSV
Supports multiple order parameters
Can save customer details for future orders
Cons:
Difficult to update live delivery lists
Some maps are outdated and rural locations in particular hard to find
Limited integrations
Price: Begins at over $17/month
Compatible with: iOS and Android
Circuit Route Planner
Circuit Route Planner is an excellent choice for delivery and independent courier drivers that have daily changing routes. Getting started is as easy as installing the app and adding your stops. There's no learning needed. You can get started for free with optimizing a 10-stop route. For this, Circuit also allows you to add notes and priority deliveries, connect your favorite GPS apps, and find packages quickly in your vehicle. To get unlimited stops will cost $20 monthly through our Premium plan.
Pros:
Easy set up
Hands-free functionality
Includes perks like delivery notes, time windows, and package finder
Cons:
Need to upgrade and pay more for unlimited stops
Inability to delete conversations can create a cluttered dashboard
Users can't name their stops
Price: Begins at $20/month
Compatible with: iOS and Android
This is just a handful of what you'll find out there. How can you decide? Use the table below to narrow down your options:
Pro tip: Ready to jump in and choose a route planner? Read the app store reviews from people who have actually used it. Circuit Route Planner has more than 5,000 five-star reviews from drivers, so you can understand what other drivers have to say about it. This is the best way to get the scoop on any app store product.
A free trial is also a great way to test an app before spending your hard-earned cash on it.
Finish work early with Circuit Route Planner
If you're a delivery driver with multiple stops every day, Circuit Route Planner is the route management app made for you. Getting started is easy: Just download the free app for iOS or Android, add stops, and hit "optimize" to get your route. You can start with a free trial and then scale up to Circuit Premium for unlimited stops.
Circuit Route Planner is designed with drivers in mind — it's all about making your job easier. You'll also benefit from delivery notes, priority package marking, fastpackage finder, and delivery time windows. The goal? To get you finished with your workday sooner. Find out more about Circuit Route Planner's benefits and start your free trial.
FAQs about multidrop route planners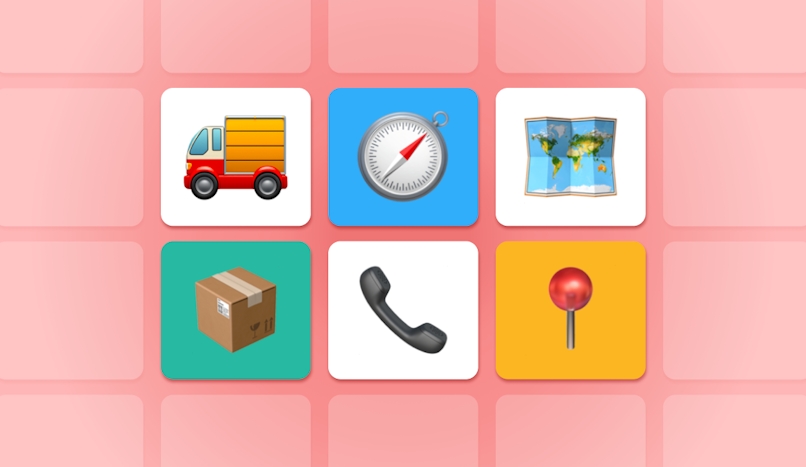 How do I create a multidrop route?
To add stops to a multidrop route, add the address manually or with voice commands (available with Circuit Route Planner). You can then prioritize deliveries to plan your route. As you add or delete stops, your route management tool will optimize your path. You can even plan bathroom breaks into your day using your route planner.
Can I use Apple Maps or Google Maps to optimize routes?
Apple Maps and Google Maps can be useful for getting directions to specific locations. The problem is, their functionality is limited. Adding multiple stops can be confusing and you'll miss out on features like proof of delivery, delivery notes, and time windows that you get with route optimization apps.
That said, many route management tools — such as Circuit Route Planner — integrate with these mapping software tools. This gives you the best of both worlds. You can use your preferred GPS and mapping tool while making use of the dedicated features of a route optimization tool.
Is there a free route planner?
Route planners don't have to cost a ton. There are free route planners available. That said, these usually don't have features like proof of delivery. Circuit Route Planner has an affordable Premium version that gives you unlimited stops and all the essentials you need, including route optimization, hands-free usage, proof of delivery, delivery notes, and more.
Is a multidrop route planner app easy to use?
A route planner is supposed to make your day easier, not harder. A user-friendly multidrop route planner like Circuit Route Planner is a cinch to use. You can download the app to your phone for free and start planning your first route. Enter the addresses manually or with voice commands and the app will optimize your route for you. If you opt for the Premium version of Circuit Route Planner, you can even import spreadsheets directly.
Can you make adjustments to your route as needed?
Circuit Route Planner lets you easily reoptimize your route. You can add and delete stops throughout your day (either manually or by using voice commands). The app will then adapt your route as needed. All Circuit plans include unlimited routes. With the Premium plan, you also get unlimited stops.