6 minute read
What is Quick Commerce? Impacts on Last Mile Delivery
Explore quick commerce's last mile delivery impact. Discover factors reshaping the future of fast, convenient shopping.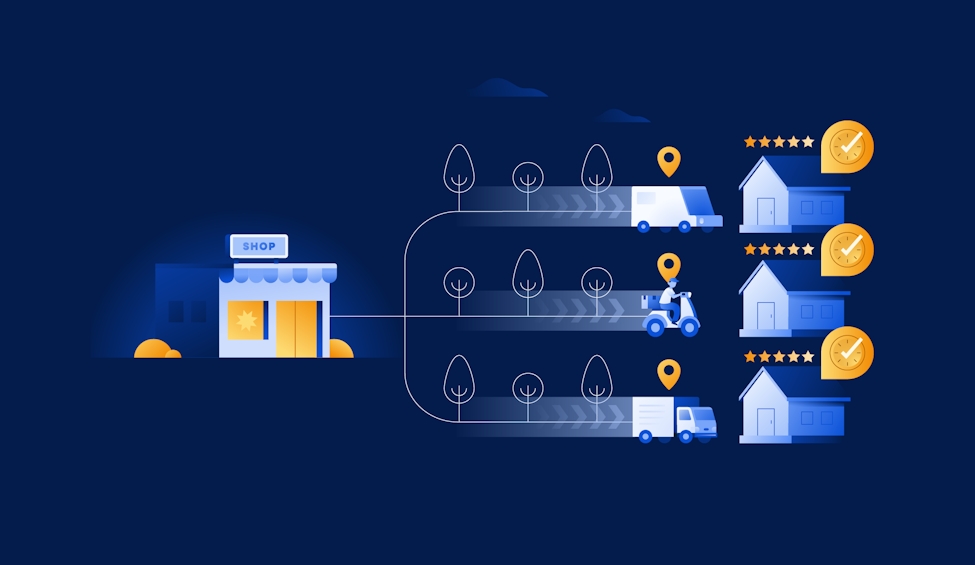 Quick Commerce (Q-Commerce) emphasizes exceptionally fast eCommerce deliveries. Sometimes, customers can get their items within only a few minutes of placing their order.
The COVID-19 pandemic accelerated the growth of eCommerce and set the stage for the rise of Q-Commerce. In a world where more customers are expecting fast deliveries, offering quick deliveries can help your company set itself apart from the competition and keep your clients happy.
In this article, I'll share a few major takeaways that shed light on how Q-Commerce is specifically impacting last-mile delivery. I'llalso make you aware of some of the key players in the Q-Commerce landscape and imagine what future developments could take place. 
By the time you finish reading, you'll understand how you can integrate Q-Commerce into your business or warehousing — even if you're new to the world of delivery.
Key takeaways
Q-Commerce has specific and unique benefits for both consumers and retailers. 
Q-Commerce thrives in high-demand areas where stock in dark stores can quickly fulfill online orders. 
Millennials and Gen Z prefer Q-Commerce for the quick fulfillment times. 
Technological advances and changing business models should continue to impact the landscape of Q-Commerce.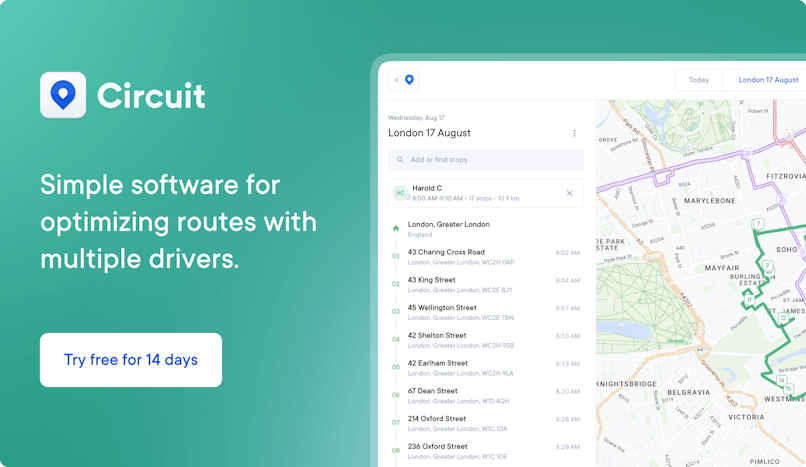 Quick commerce business models
One of the most popular Q-Commerce business models is the dark store, or a store that mimics a traditional in-person retail store but only exists to fulfill orders from online customers. 
Usually located in high-demand areas, dark stores facilitate faster last-mile delivery because retailers already have items stocked near the final destination. These facilities cut logistics costs and allow for the easy storage and delivery of the most sought-after products. 
This approach benefits the consumer as well. Because the business they are buying from is prioritizing the most popular items, they are less likely to run out of a product that people order more frequently. 
In addition to only keeping high-in-demand items on hand, Q-Commerce fulfillment centers often plan deliveries based on when they have the most people able to work. They may monitor drivers on a GPS system, or they could incentivize workers to make deliveries during the busiest times of the day.
Another strategy utilized by many Q-Commerce delivery companies is to batch customer orders based on location. A delivery driver may hand off multiple deliveries on the same route if the stops are located near each other.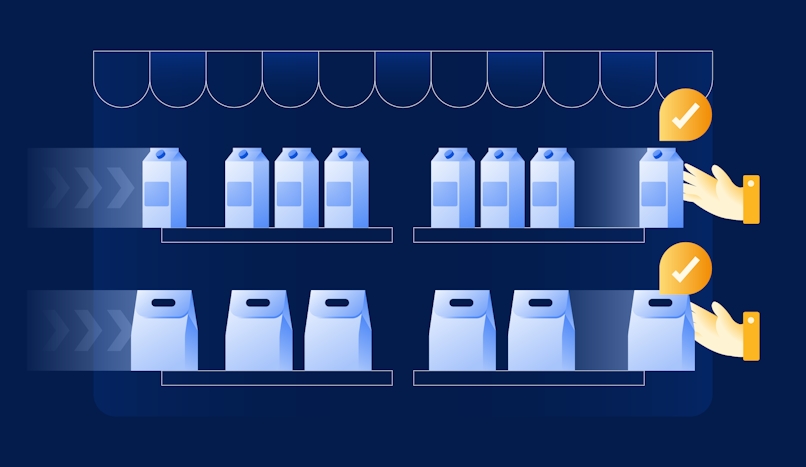 Benefits of quick commerce 
Q-Commerce optimizes delivery times, leading to increased customer satisfaction. Customers can place orders with the expectation that they won't have to wait several hours (or days) to receive their items.
In addition, Q-Commerce caters to the lifestyles and preferences of millennials and Gen Z. Since they are used to instant gratification, they are more likely to pay extra for a delivery service rather than going to a physical store to purchase an item. 
We don't want it to seem like we're targeting millennials (they experience enough of this), so we'll point out that the shift toward delivery service is a good thing for everyone. 
Customers benefit because they don't have to put forth as much effort, and the business generates more sales because there are fewer barriers to a customer taking action.
In addition, the speed of Q-Commerce contributes, in many ways, to the desire many businesses have to create omnichannel retail solutions. Its speed and efficiency offer a more seamless customer experience that can easily create a competitive advantage.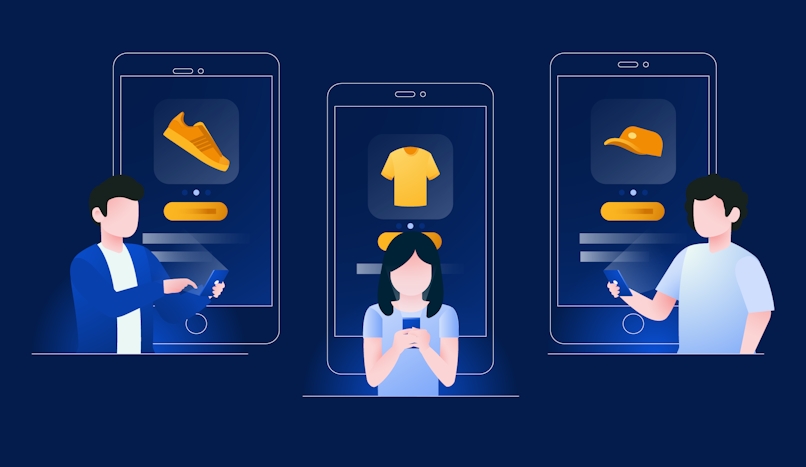 Key players in the quick commerce landscape
Leading Q-Commerce companies include players like Getir, GoPuff, and Gorillas. 
Getir is currently delivering in three US cities and promises to deliver ASAP without time slots or substitutions. GoPuff and Gorillas also claim to deliver groceries and household items to customers within minutes. 
Q-Commerce marketplaces and services  like these are evolving and creating a more competitive landscape. They are proving how Q-Commerce can bring disruption and innovation to traditional supply chains and last-mile delivery.
Impacts of quick commerce on last-mile delivery
It's easy to understand how Q-Commerce is having a tremendous impact on last-mile delivery. Here are a few of the most notable advantages:
Speed and efficiency. Q-Commerce prioritizes speed and efficiency, transforming traditional delivery times. This means delivery companies need to streamline their processes and make sure things are running as efficiently as possible.
Reduced delivery costs and competition. Q-Commerce contributes to reduced delivery costs and increased competition in the last-mile sector. Even if there's an added delivery cost for faster fulfillment, many companies pass this expense onto the consumer (who are willing to pay more because they want to get their items faster).
Elevated customer expectations for faster deliveries. In a world where 96% of customers consider "fast" delivery to mean same-day delivery, quick fulfillment is as important as ever. Q-Commerce is equipped to keep up with these demands.
Technological advancements in last-mile delivery. New tools such as robots, drones, and artificial intelligence (AI) are enabling companies to offer deliveries even faster than before. Companies like Amazon, UPS, and Domino's Pizza are keeping a close eye on these developments. 
Inventory management and use of micro-fulfillment centers. Inventory management practices and micro-fulfillment centers play a critical role in Q-Commerce. They allow companies to make sure they have the right products on hand to meet customer's demands while also monitoring demand so that key products are less likely to be out-of-stock.
Shift in business models. There has been a recent shift in business models where Q-Commerce now integrates online and offline shopping experiences. This allows the customer to choose whatever option best suits their needs, and the business makes a profit either way.
Urban logistics solutions to address delivery demands. Urban logistics solutions are developing to address the high demand for fast deliveries in metropolitan areas. Many of the best examples include the high-tech ideas mentioned above, like robots and unmanned drones.
Sustainability efforts to address environmental concerns. As brands use recyclable packaging materials and biodegradable materials for their on-demand deliveries, they improve their brand image and potentially trim future costs. 
Job opportunities and labor rights discussions. Although there's potential for Q-Commerce to replace a significant portion of the online grocery market within the next 10 years, it can also create jobs for people who make the deliveries, keep the dark stores stocked, and make sure processes run smoothly. 
Technological advancements driving quick commerce
As time goes on and automation and artificial intelligence continue to take the world by storm, these tools can also help Q-Commerce streamline operations. 
Brands use automation to figure out the best time for dispatching deliveries and passing off delivery tasks quickly to drivers based on type or location. 
Automation can also be used in customer support, as long as you don't fully eliminate the personal touch necessary to help customers feel like their needs are being met.
Another way to incorporate AI into delivery is by implementing machine learning, which can be used for inventory optimization and efficient last-mile delivery. Your systems can learn from mistakes over time and become better at developing the most efficient routes.
Market share and conversions
Q-Commerce companies are gaining a dramatic portion of the market share in this rapidly evolving retail landscape. By 2027, the market is projected to grow to nearly $98 billion, with more than 427 million customers daily. 
If you want to get your business in on this potential growth, consider how you might implement Q-Commerce into your business strategy. 
Quick deliveries contribute to higher conversion rates and enhanced customer satisfaction, so you'll be in a great position to grow your business. Your customers should appreciate the faster deliveries and the ease at which they can get the items they need.
Future trends and developments
Although Q-Commerce should grow rapidly in the future, it won't look exactly the same as it does today. The inventory of goods available for purchase by Q-Commerce might be more diverse, and companies should have the infrastructure in place to offer more personalized customer experiences — in part because of how they incorporate AI to learn about customer habits and patterns.
Q-Commerce continues to influence traditional retail and brick-and-mortar stores as well. Some companies may shift to the hybrid model of online and in-person stores discussed above. 
Others might lean into the shift away from brick-and-mortar shopping altogether so that they can fully cater to customers' desire to shop online. Either way, the prominence of online stores and eCommerce isn't going anywhere. 
Quick commerce: Paving the fast lane to the future
Q-Commerce is incredibly significant in modern commerce and its ongoing evolution. Companies can benefit from increased business, while consumers should be excited to get items faster and more efficiently. 
If you're a business looking to implement Q-Commerce into your current strategy, you may worry about how you'll offer fast, effective deliveries. Circuit for Teams can help. 
With Circuit for Teams, you can automatically create fully optimized driver routes that get your customers their items quickly. The only thing you'll need to do is input a list of driver stops.
In addition, the routes update in real time so that you're always driving the best route. Customers can keep up with the status of their delivery through text and email notifications, so they can know when to expect their items.
Sign up for Circuit for Teams today to improve your value proposition and thrive in the ever-changing commerce market, whether you do food delivery, grocery delivery, or something else entirely.