7 minute read
9 Ways to Start and Grow a Grocery Delivery Business
These tips and strategies will help you start and grow a grocery delivery business, attract new customers, optimize delivery operations, and increase revenue.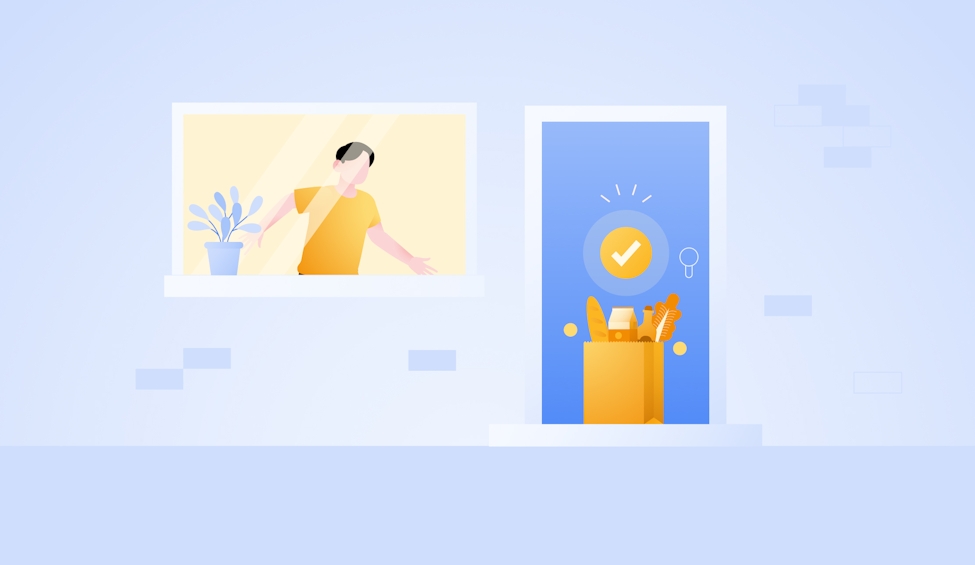 Whether you're starting or scaling up a grocery delivery business, Circuit for Teams is your ticket to successful route planning, team coordination, and happy customers.
Are you thinking about venturing into the thriving food delivery industry and perhaps starting your own grocery delivery business? If so, your timing couldn't be better. 
The COVID-19 pandemic has reshaped how we shop, leading to a boom in grocery deliveries. Grocery shopping was once a chore that people used to reluctantly fit into their busy schedules.
Now, grocery delivery is here to stay as a convenient improvement to the food delivery business market.
In this post, I'll detail nine practical ways you can tap into this fast-growing industry and build a successful grocery delivery business, from conducting intensive market research to choosing a strong business model and creating a seamless delivery process.
Ready to transform your grocery biz dreams into reality? Let's dive in!
Key takeaways
Thorough market research and a strong business model are necessary for starting and successfully growing a grocery delivery business.
An effective marketing strategy, combined with a memorable business name and user-friendly website, helps create a successful and recognizable brand.
Strategic pricing and seamless ordering processes can improve the customer experience and boost your profits.
Excellent customer service, along with a streamlined and efficient delivery process, is crucial for customer satisfaction and retention.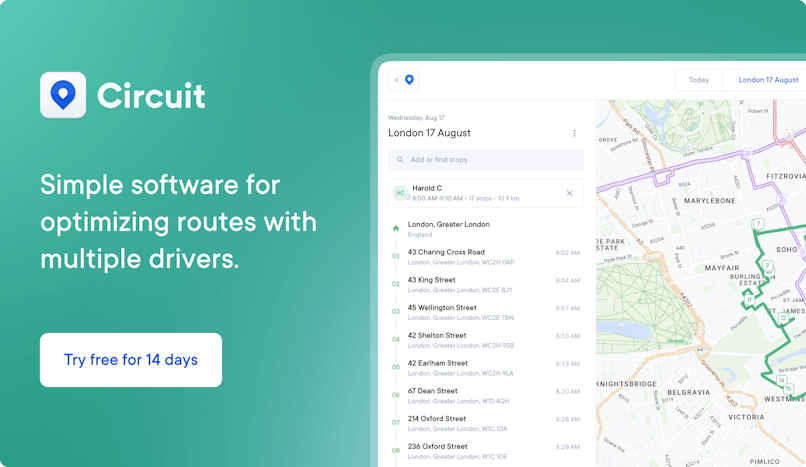 9 Ways To Start and Grow a Grocery Delivery Business
Are you diving into the grocery delivery business or ready to magnify your existing one? I've compiled a trusty checklist to give you a leg up. You'll learn how to do market research, pick a memorable business name, build a stellar website, and offer a frictionless ordering system. 
Here, I'll show you how to turn your grocery delivery business into a market winner.
1. Research your market 
One cornerstone of any successful grocery delivery business is detailed market research. 
Who are the individuals who'll benefit most from your services? Maybe they are busy professionals, elderly individuals, or parents with young children. 
When you have a strong idea of who these people are, you can learn their preferences, shopping habits, and what they value in a grocery delivery service.
Not every grocery store service or local grocery store caters to everyone. Successful small businesses thrive by offering specialized or niche services. 
Being able to customize your services to match your target market's needs lets you provide value beyond the convenience of not having to shop in-store.
Next, assess your competition. 
Who are the other business owners offering similar services? What are their strengths and weaknesses? Are there gaps in their offerings that you could potentially fill? 
To hold the competitive edge, consider the areas where you can stand out — maybe it's more flexibility in delivery slots, partnerships with local farms and businesses, or offering a more eco-friendly and sustainable grocery shopping option.
Lastly, don't forget to use your market research to tailor your marketing efforts. 
The right promotion channel and messaging will vary between different demographics. Research your target audience's media consumption habits and values and use them to guide you.
2. Choose a strong business model 
While market research serves as the foundation, the business structure acts as the backbone. It plays a big role in getting your startup off the ground and creating long-term success. 
Examples of business models include partnering with local suppliers for fresh produce versus large-scale retailers and wholesalers. Your business model all depends on your needs and goals.
Let's consider Instacart as an example. Instacart and Shipt hold partnerships with various grocery stores, from local businesses to wholesale giants like Costco. 
They operate on a multi-retailer model, where your groceries are personally shopped from the stores and delivered to your doorstep. This way, they capitalize on existing retail structures and don't have to maintain their own inventory.
Another option is to establish relationships with local farms and suppliers, much like FreshDirect does. This way, you can promise high-quality, local, fresh produce while supporting local businesses and sustainability.
Align your business model with your ideal buyer's journey. This means structuring your business in a way that caters to your customers' needs and preferences at each stage of their purchasing process. Consider your customer's journey from the time they discover your brand to when they place an order so the process is seamless and satisfying from start to finish.
3. Strategize marketing and promotions 
A well-rounded marketing strategy is important to building awareness for your grocery delivery business. 
For example, social media is a great place to reach a wide audience quickly and effectively. You might consider showcasing your offerings on visually-driven platforms like Instagram or Pinterest, hosting live shopping events on Facebook, or running targeted ads based on user demographics.
But digital marketing isn't confined to social media. Consider search engine optimization (SEO), email marketing, and content marketing, too. 
Sending regular newsletters with exclusive deals and helpful tips can establish a relationship with your customer base, while fresh and relevant blog content can improve your website's search rankings and bring new customers to your website when they search for your product or service.
Amp up your business plan with attractive discounts on first orders, rewards for referrals, or loyalty programs for frequent customers. All these can create a sense of value and appreciation among your clientele.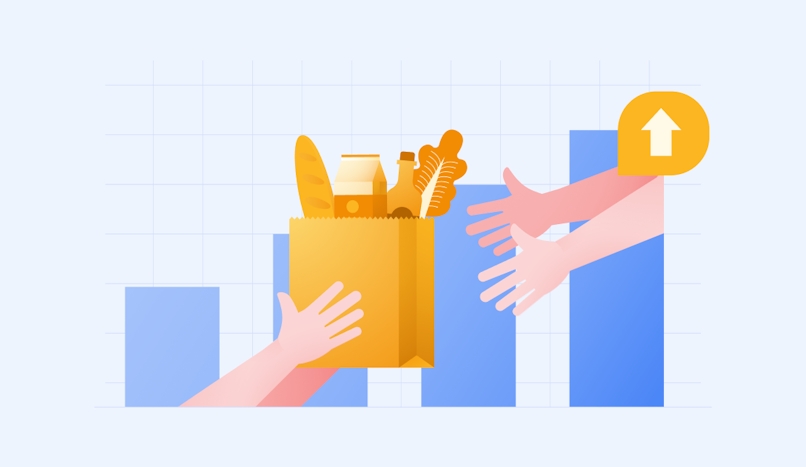 4. Pick the perfect business name 
Choosing a business name is one of the earliest and most important decisions you'll make as a business owner. It creates the first impression, carries your branding, and plays a big part in customer perception. 
For instance, Whole Foods successfully gives customers an immediate understanding of their commitment to "whole," natural, organic foods. However, their notoriously high-priced items have since earned them the name "Whole Paycheck" — so be careful about possible negative reactions! 
When brainstorming names, consider your target audience, the unique value proposition of your business, and the image you want to portray. A good name for your grocery delivery business should not just identify what you do — it should express why and how you do it. 
Avoid names that are too generic or difficult to pronounce. Instead, opt for something memorable, meaningful, and easily searchable. 
Also make sure your name doesn't have  too much online search competition.
5. Build a great website 
In the digital age, your online presence speaks volumes. A well-designed, user-friendly eCommerce website often serves as your business's core. For a grocery delivery business, your website is your storefront, cash register, and customer service desk all rolled into one. 
Your site's design and usability significantly impact your customer experience. 
It needs to be visually appealing, easy to navigate, and mobile-friendly with simple search functions, clear product images and descriptions, and a smooth checkout process. Prioritize functionality and accessibility, but don't underestimate the role of aesthetics in engaging and retaining customers. 
Take some cues from Uber Eats. They've created a springboard for exceptional customer journeys with their app's inviting design, straightforward navigation, and high-quality food imagery. 
With the right planning, design, and management, your eCommerce website can be a virtual doorway into your delivery service that draws in new customers and keeps existing ones coming back.
6. Use strategic pricing 
Your pricing should not only cover your costs for guaranteed profitability but also reflect the value you offer to your customers. 
While creating your pricing strategy, factor in all components, such as service fees, delivery fees, and product markups. You want to strike a balance between attracting customers with competitive pricing and maintaining a sustainable profit margin.
Consider varying price structures, like implementing a delivery fee per order, offering free delivery over a certain amount, or even a subscription-based model where a monthly or annual membership fee covers delivery charges. Amazon Fresh, for example, provides free delivery for Amazon Prime members, creating an incentive for shoppers to subscribe to their membership.
7. Offer seamless ordering
Making sure you have a frictionless and intuitive ordering process, whether through an e-commerce website or a grocery delivery app, should be one of your top priorities. In the realm of online grocery shopping, usability equals customer satisfaction, and that translates to higher retention rates and long-term success.
Emphasize user experience (UX) design and usability best practices with an intuitive interface, quick loading times, secure payment options, and real-time order tracking. These essential features make the grocery ordering experience easy and enjoyable, so you can meet and exceed your customers' expectations.
The goal here is to create a digital presence that simplifies grocery ordering and improves customers' experience at every digital touchpoint. 
You can use an in-house development team that can offer finer control over the app's design and functionality, but it may require a larger financial and time investment. Outsourcing, on the other hand, is often a more cost-effective and quicker alternative.
8. Give customers the best service 
Exceptional customer service throughout the customer journey is a non-negotiable aspect of your grocery delivery business. 
One way to offer outstanding service is by providing on-demand delivery that accommodates your customer's lifestyle and needs with flexible and efficient delivery options. 
Invest in technology that improves your delivery operations. For example, real-time tracking will let you give customers detailed delivery progress and accurate ETAs, and efficient route planning will make sure their orders are delivered promptly every time.
Boosting your customer service isn't just about resolving complaints. It also includes proactively creating a delivery experience that leaves your customers satisfied, assured, and eager for their next order.
9. Streamline your delivery process 
Efficient delivery means more than speed. It involves managing delivery logistics so customer orders reach their destination within the promised time frame and in the best possible condition.
Walmart's delivery service logistics, for example, offer reliable same-day delivery and promise the fast arrival of fresh groceries. Optimized delivery routes play a significant role here by saving time, lowering fuel costs, and maximizing delivery drivers' productivity. 
Invest in tools that automatically optimize your delivery routes, give you real-time order tracking, and automatically update your customers on their delivery status. This can transform your delivery process into a precise, cost-effective, and reliable system.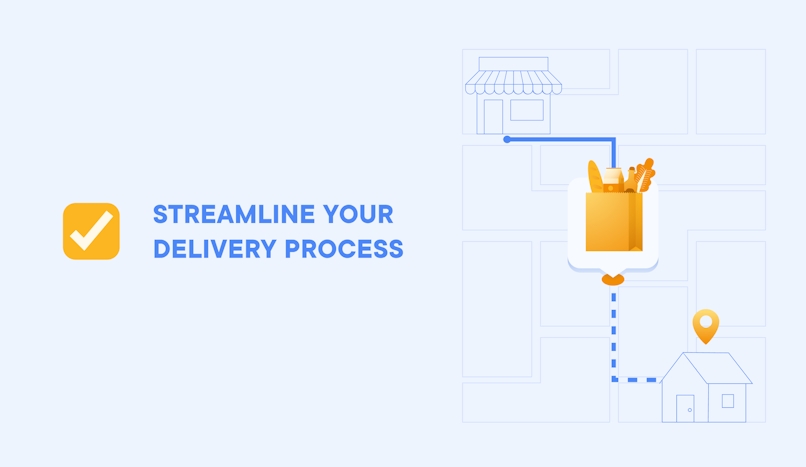 Nail the "delivery" part of grocery delivery with Circuit for Teams
Grocery delivery business success comes down to understanding your market, choosing a business model that meets your needs, and creating a strong brand via the perfect business name and a user-friendly website. Strategic pricing, seamless ordering, and impeccable customer service are equally important. 
Excellent delivery is also key to a satisfying grocery shopping experience for your customers. That's where Circuit for Teams can help you conquer logistical challenges, optimize routes, and deliver orders on time so you can level up your grocery delivery game. 
The journey your products take to reach your customers is just as important as the products themselves! Sign up today, and find out how Circuit for Teams can make that journey easier and more efficient.