7 minute read
8 Strategies to Improve Food Delivery Customer Experience
Learn the most effective strategies to enhance your customers' food delivery experience.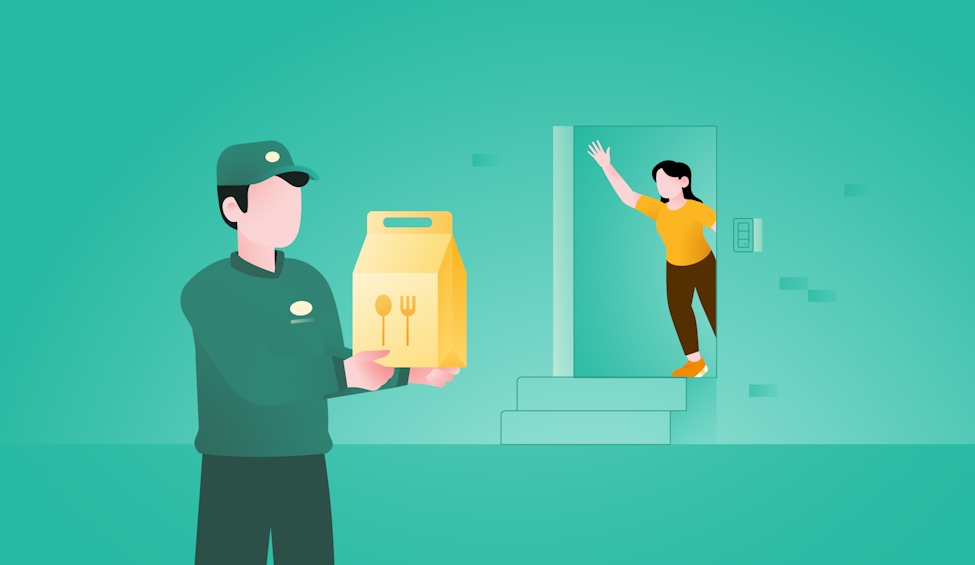 Don't let inefficiencies and logistical challenges hold back your food delivery business — let Circuit for Teams take your deliveries to the next level.
Did you know that the food delivery app market is projected to reach a staggering $165 billion by 2029? 
Clearly, the convenience of ordering food online has become a significant part of our lives, particularly in the post-pandemic world. But in this competitive industry, how can you stand out and deliver an exceptional food delivery experience?
With the rise of on-demand online food delivery services like Uber Eats and DoorDash, offering a top-notch customer experience has become paramount. Customers expect not only delicious food but also seamless online ordering, prompt delivery, and exceptional service. 
In fact, studies have shown that 86% of customers are willing to pay more for a better customer experience.
In this article, I'll share eight strategies to improve your food delivery customer experience. From motivating your drivers to optimizing your menu and enhancing packaging, I'll cover key areas that can make a significant impact on customer satisfaction and loyalty.
Key takeaways
Deliver better service and customer satisfaction by streamlining your delivery operations to improve efficiency, and offering incentives and perks to keep your delivery drivers motivated.
Optimize your menu by offering dishes that travel well and maintain their quality during delivery so that customers enjoy their meals just as much at home as they would in your restaurant.
Prioritize food safety, hygiene, and convenience with proper insulation, spill-proof packaging, and clear labeling.
Anticipate and address potential issues before customers do, offering solutions and discounts in advance. This builds trust and loyalty, improving the overall customer experience.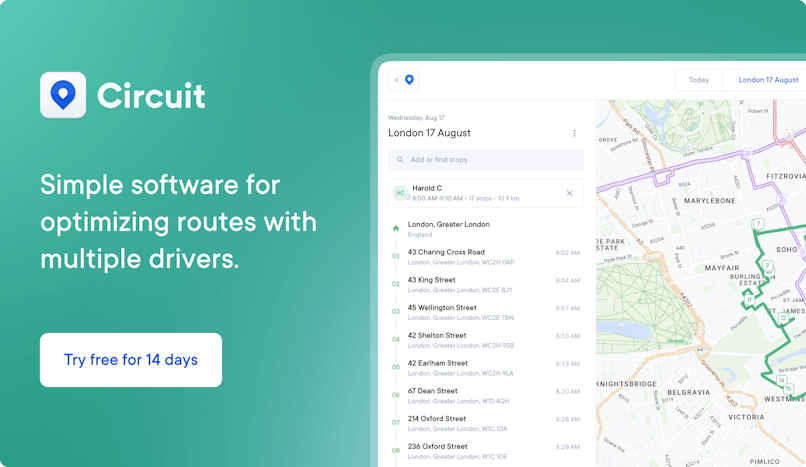 What makes a great food delivery experience?
Imagine you're sitting on your cozy couch, feeling a bit hungry but are too lazy to cook or even go pick up some takeout. 
You whip out your phone and open up your favorite food delivery app — whether it's GrubHub, Deliveroo, or another popular delivery option.
The possibilities are endless, and your mouth starts watering as you browse through the large selection of restaurants and cuisines. You have a world of flavors right at your fingertips!
As you scroll through the menus, you can practically taste the deliciousness through the vivid food images and enticing descriptions. Your stomach grumbles in anticipation as you decide on the perfect meal that will satisfy your cravings. 
And with just a few taps, you place your meal delivery order and eagerly wait for the journey to begin.
You receive real-time updates on your order's progress. You anxiously watch as the delivery driver's icon moves closer to your location on the interactive map. 
The anticipation builds with every inch they get closer to your doorstep. And then, like a culinary superhero, the delivery driver arrives right on time. 
You open the door to find a neatly packaged box with irresistible aromas. It's like opening a treasure chest filled with your favorite dishes. 
You carefully unwrap each container, revealing a beautifully arranged meal that looks even better than the photos you saw. Your taste buds tingle with excitement.
But wait, there's more! The packaging is top-notch, designed to keep your food secure and intact. 
No messy spills or jumbled containers here. It's like a well-orchestrated symphony of flavors, all waiting to be savored.
As you indulge in your meal, you discover a little surprise. 
Maybe it's a handwritten note from the restaurateur expressing gratitude for your order. Or perhaps there's a bonus treat tucked in, like a decadent dessert or a voucher for free delivery.
It's like they know how to make you feel special, adding an extra touch of delight to your food delivery experience.
And in the rare event that something goes wrong, you have a team of customer support superheroes ready to save the day. They're just a call or a message away, eager to resolve any issues and make sure you're left with a smile on your face. 
They genuinely care about your satisfaction and want to make sure you have the best experience possible.
After your meal, you have the opportunity to leave your feedback and share your experience. Your voice matters, and the food delivery service values your input to continually improve its offerings. 
It's like being part of a food-loving community where your opinion helps shape the future of culinary adventures.
So, whether you're a food enthusiast, a busy professional, or simply craving a delicious meal, this food delivery experience is the ultimate treat. Convenience, variety, and pure joy — delivered right to your doorstep.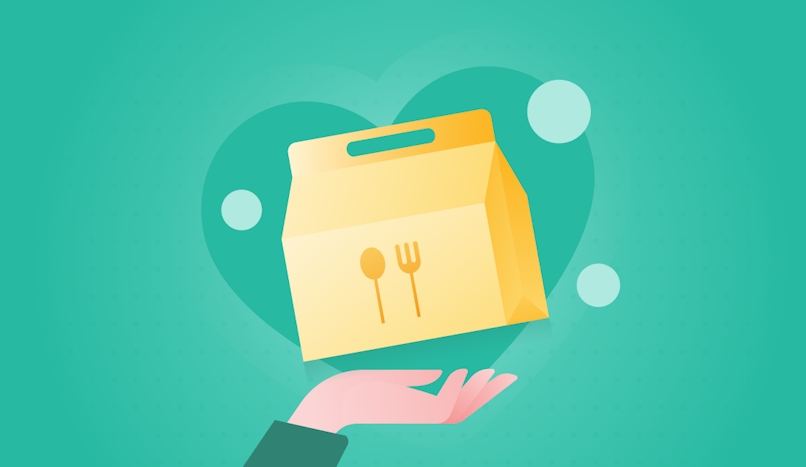 8 ways to improve your customers' food delivery experience
Happy customers are the key to success in the food delivery industry.
Here are eight ways you can enhance your food delivery experience and keep your customers coming back for more:
1. Motivate your drivers
Your delivery drivers play a key role in the customer experience. They become the face of your restaurant.
Motivated drivers are more likely to deliver excellent service. Consider offering incentives and perks to keep them motivated and engaged. 
For example, you can offer bonuses for exceptional performance, offer flexible schedules, or create a recognition program for top-performing drivers. 
By investing in your drivers' well-being, you'll foster a positive work environment and have happier customers.
2. Adapt your menu for delivery
When it comes to restaurant delivery, certain menu items and cuisines fare better than others. No one likes soggy fries or wilted salad.
Optimize your delivery menu to be sure the dishes travel well and maintain their quality during delivery. 
For instance, consider offering foods that are less prone to temperature changes or foods that can be easily reheated without compromising taste. You can also explore packaging options that keep different components separate until the customer is ready to consume the meal. 
By adapting your menu to maintain food quality, you'll know that customers enjoy their favorite dishes just as much at home as they would in your restaurant. 
3. Improve your packaging
Packaging is not only about functionality but also about enhancing the customer experience. The way food is packaged says a lot about the restaurant it came from.
Using eco-friendly and sustainable materials shows your commitment to the environment.
You should also make sure that your packaging has proper insulation and temperature control to maintain the food's freshness. Use spill-proof packaging to prevent any unfortunate accidents during transit. 
Clear labeling with dish names and details, allergen information, and branding adds a professional touch and helps customers identify their orders easily. 
By improving your packaging, you show customers that you care about their safety, hygiene, and convenience.
4. Optimize web navigation for mobile
Many customers place food orders on their mobile devices, so be sure to optimize your website and delivery platform for mobile navigation. Not everyone has access to a computer when they're hungry.
Keep your descriptions brief and simple, and use high-quality and accurate images to showcase your food. 
Streamline the checkout process to make it quick and seamless. Test your website on various mobile devices for a smooth user experience. 
By optimizing your delivery channels for mobile, you'll make it effortless for customers to browse and place their orders, increasing their satisfaction with the overall process.
5. Be proactive and transparent
Proactivity and transparency are key to building trust and exceeding customer expectations. If a customer has to call you with an issue, there's a good chance that they won't be coming back in the future.
If you anticipate an issue, such as a possible delay in delivery, communicate proactively with them. Let them know about the situation and offer a solution, like a refund or discount on their next order. 
This shows that you value their time and strive to deliver exceptional service. 
By being transparent and proactive, you can turn potential challenges into opportunities to strengthen your customer relationships.
6. Send real-time customer notifications
Real-time customer notifications are invaluable in keeping customers informed and engaged. When it comes to food, the more information, the better!
Plus, SMS marketing has high open rates and can significantly improve customer engagement. 
Consider implementing SMS text notifications to update customers on the status of their delivery, including when their order is being prepared, when it's out for delivery, and when it's arrived. This keeps customers informed and allows them to plan their day accordingly. 
By providing real-time notifications, you offer transparency and enhance the overall delivery experience.
7. Continuously improve and adapt
To stay ahead in the competitive food delivery industry, continuous improvement is essential. A customer's best meal should be their next meal.
Encourage customer feedback and actively listen to their suggestions and concerns. Keep an eye on what your competitors are doing and explore emerging trends in the market. 
By staying informed and adapting to changes, you can innovate your ordering system and stay relevant to your customer base. Continuous improvement shows that you're committed to providing the best experience possible.
8. Streamline your delivery operations
Efficient delivery operations contribute to a seamless experience for customers. Late orders mean hangry (hungry + angry) customers. And no one wants a hangry customer.
Optimize your delivery routes and logistics strategy for timely deliveries and to minimize delays. 
Implement real-time tracking systems that allow customers to monitor the progress of their orders. This transparency builds trust and reduces anxiety about delivery times. 
Streamlining your delivery operations improves efficiency, enhances customer satisfaction, and sets you apart from the competition.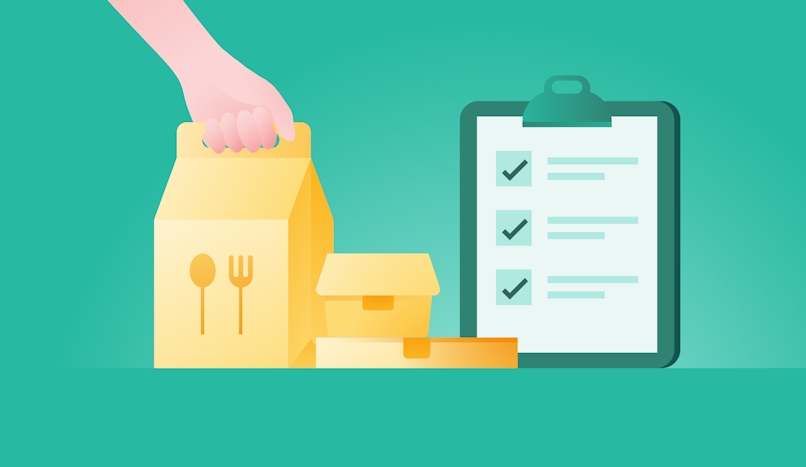 Optimize your food deliveries with Circuit for Teams
The success of your food delivery business relies on your ability to improve and adapt to meet customer expectations continuously. 
As technology continues to evolve, leveraging powerful tools can streamline your operations and enhance efficiency in the delivery process. 
Circuit for Teams is a comprehensive delivery management platform that helps you optimize routes, track deliveries in real time, and deliver exceptional service to your customers.
Don't let inefficiencies and logistical challenges hold back your food delivery business. Sign up for Circuit for Teams today and take your deliveries to the next level.