6 minute read
What Is a Logistics Strategy, and How Do You Create One?
Learn what a logistics strategy is, discover practical tips for creating one, and optimize your business operations.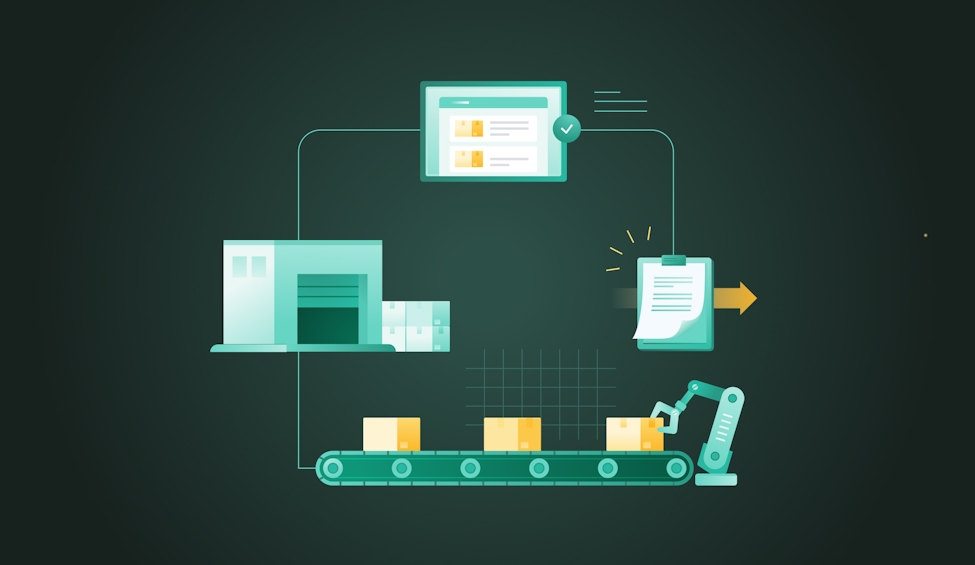 Circuit for Teams can improve your logistics strategy by helping you deliver products quickly and accurately.
In this blog, we've previously discussed how logistics management can cut business costs and save you time.
There are many things to consider when it comes to shipping logistics, from the shortest shipping route to finding the most cost-effective carrier. With so many elements at play, having an effective logistics strategy in place is important.
An effective logistics strategy involves making decisions about resource coordination, inventory management, warehousing, transportation, and customer service to achieve the highest level of customer satisfaction while maintaining efficiency and cost-effectiveness.
Don't mistake logistics for distribution, as it involves a much broader range of activities. It includes everything from customer service to warehouse management and delivery services.
In this article, we'll discuss the process of creating an effective logistics strategy. A logistics strategy is a vital component of any business's supply chain and can be the difference between success and failure. We'll also discuss the benefits of having a good logistics strategy, review some key components, and explain how to create and manage an effective logistics strategy so you have the necessary tools to optimize your supply chain and better serve your customers.
Key takeaways:
A thorough logistics strategy will help you stay competitive and improve customer satisfaction.
Customer satisfaction, inventory management, warehousing, and information technology (IT) each play a key role in an effective logistics strategy.
IT enables effective communication, strategic planning, and real-time shipment tracking, helping you make more informed decisions and offer great customer service.
Optimizing your transportation logistics through scalable technology, location optimization, and data-driven insights can cut costs and keep customers happy.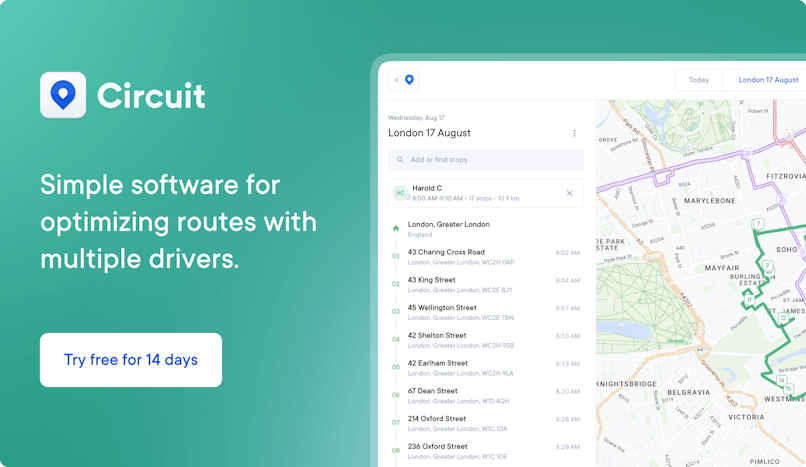 Why should you have a logistics strategy?
An effective logistics strategy is essential to stay competitive in today's market. By implementing a good logistics strategy, you can better manage customer demand, inventory management, warehousing, and transportation processes, as well as streamline your supply chain operations.
A well-developed logistics strategy can also help boost customer satisfaction and service levels, lower costs, reduce lead time, and achieve sustainability goals. What's more, you can easily plan for any supply chain disruptions to stay ahead of customer expectations.
Amazon's e-commerce model is a great example of a successful logistics strategy. 
By leveraging an extensive network of warehouse locations, distributors, and delivery hubs, Amazon can optimize its supply chain and give customers faster delivery times than traditional retailers. This gives them a competitive advantage against other retailers and encourages customers to make frequent purchases.
Amazon also utilizes data from its logistics operations to decide its business strategy and forecast customer demand. This helps the company better manage inventory so it always has the correct products when customers need them.
Key components of a good logistics strategy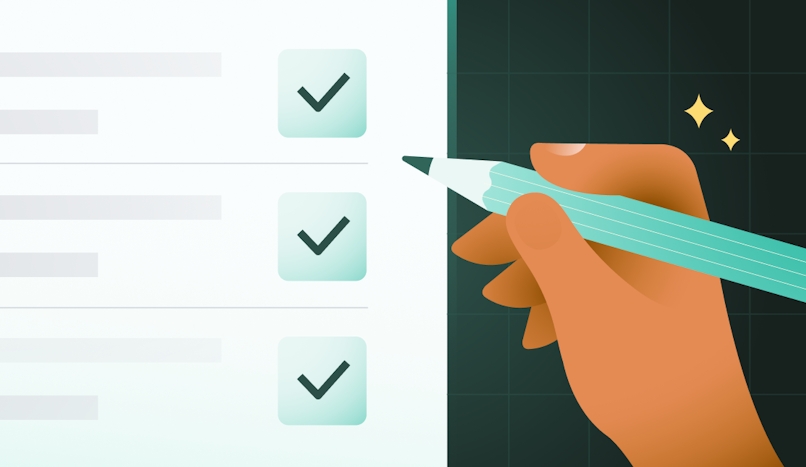 An effective logistics strategy is key to making sure your supply chain runs efficiently and your customers get the best possible service. Let's discuss a few components to consider when creating a logistics strategy.
Customer satisfaction 
Customer satisfaction is the first and most important component of a good logistics strategy. After all, customers are the driving force behind your business, so you need to be sure their needs are always met.
You don't want a situation where a customer needs a product urgently, and it isn't available due to stock shortages or long delivery times. This could damage your reputation, or worse: lead customers elsewhere.
That's why customer satisfaction should be at the core of your logistics strategy. Think about the end user and their needs, as well as how you can increase the customer experience. Here are a few ways to do this:
Streamlining the logistics process: This includes optimizing supply chain operations, enhancing processes and systems, and outsourcing non-core activities.
Outsourcing logistics functions: Outsourcing certain logistics activities, such as warehousing and transportation strategies, to third-party logistics providers lets you reduce the costs associated with these activities and increase your competitiveness.
Using technology to automate processes: Automation can also help streamline the logistics process by reducing the time it takes to complete these tasks and increasing order accuracy.
Metrics and key performance indicators (KPIs): Measuring metrics, such as delivery times, customer demand, lead time, and costs, can help identify areas needing improvement and maximize logistics efficiency.
Investing in sustainability initiatives: Sustainability minimizes environmental impact. Since many consumers value this, prioritizing sustainability can build loyalty and boost customer satisfaction. Investing in alternative energy sources and other green initiatives to reduce your carbon footprint can also help you remain competitive. 
Inventory management 
Another crucial element of a successful logistics strategy is good inventory management. This involves managing the supply and demand of goods, raw materials, and services to confirm you have the right stock levels. 
You can take several steps to make sure your inventory levels are always in check:
Forecasting demand: Although customer demand is difficult to predict, forecasting can tell you whether your inventory levels align with customer needs. Forecasting can also help you save time and money by stocking the right amount of product at all times.
Creating an inventory management system: An unorganized inventory system can be chaotic and create delays in the supply chain process. Creating an efficient inventory management system should involve organizing inventory, recording stock movements, and setting up alerts when stock levels reach a predefined threshold.
Utilizing in-house systems or software: Inventory management software helps you automate many important inventory processes, from tracking stock levels and forecasting demand to analyzing data for better decision-making.
Warehousing 
If your business doesn't have a good warehouse management system (WMS), consider implementing one. A WMS is an IT solution that helps you control the flow of goods from one point to another — including receiving, storage, picking, and packing. 
Here are just a few benefits:
Reduced labor cost: Among other tasks, a WMS can automate order picking and inventory management to reduce the need for manual labor.
Improved accuracy: It can also reduce costly errors in inventory management and order fulfillment, leading to improved customer satisfaction.
Increased visibility: WMS software can give real-time insights into stock levels, enabling quick action in the face of supply and demand changes.
Information technology (IT) 
The supply chain landscape is moving at an incredibly fast pace. Having the right technology in place is essential for staying competitive. 
IT offers tools to collect relevant information from your supply chain to help you make better decisions. And since data serves as the foundation for supply chain decision-making, this plays a critical role in your supply chain management and logistics operations. 
Here are some ways IT can improve your logistics strategy:
Communications: IT helps facilitate effective communication within the supply chain, allowing carriers and logistics companies to stay in constant contact with each other. This includes tracking orders, coordinating deliveries, and managing customer service inquiries.
Strategic planning: By assisting with strategic planning and analyzing data, IT can help you identify opportunities to increase profits and reduce costs. It can also help logistics companies plan ahead and anticipate future supply chain needs.
Shipment status and delivery ETAs: IT can show you current shipment statuses and their estimated times of arrival (ETAs), helping shippers like you verify that your shipments arrive on time and intact. 
Circuit for Teams is a great solution for tracking shipments and giving your customers ETAs. This software offers automated notifications and tracking capabilities to inform customers about their shipments.
Transportation 
Transportation can significantly impact profitability, customer experience, and end-user satisfaction. Your suppliers must deliver goods and materials in a timely and cost-effective manner, and your products must arrive to your customers in the same condition as when they left the distribution center.
Maximize efficiency and cost savings by developing a transportation strategy that accounts for economies of scale (the cost advantages a business can gain by increasing production). 
Scaling operations can bring cost benefits, such as improved rates with vendors or reduced transportation expenses. You can also leverage new, scalable technology.
Location optimization (selecting efficient sites for factories and distribution centers) can also lower transportation costs. This minimizes empty miles and reduces delays, critical factors for efficient transport.
Leveraging the latest technology and data-driven insights can help you develop an effective transportation strategy that reduces logistics costs and improves customer satisfaction.
How Circuit for Teams can optimize your logistics strategy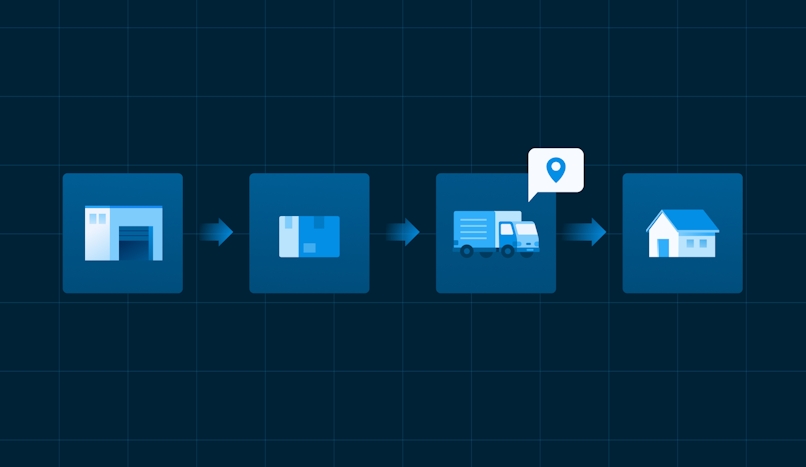 Circuit for Teams offers a range of features that can help you optimize your logistics strategies, including:
Dynamic/fixed delivery windows that automatically change to fit customer needs (as well as your own) and offer more scheduling flexibility
Copying stops between routes to save time and streamline operations
Multiple depots for businesses with larger teams and the ability to copy, view, and share PODs
These features help you manage your transportation and logistics operations effectively. Circuit for Teams also offers real-time insights into your shipments so you can make informed decisions and optimize your supply chain performance. 
These features scratch the surface of what Circuit for Teams has to offer! Sign up today to leverage the power of Circuit for Teams to improve your logistics strategy and optimize your supply chain performance.