6 minute read
What Is Direct Store Delivery? 6 Benefits for Retailers
Direct store delivery eliminates logistics steps to bring products right to your business. Learn how it works and review some benefits to consider.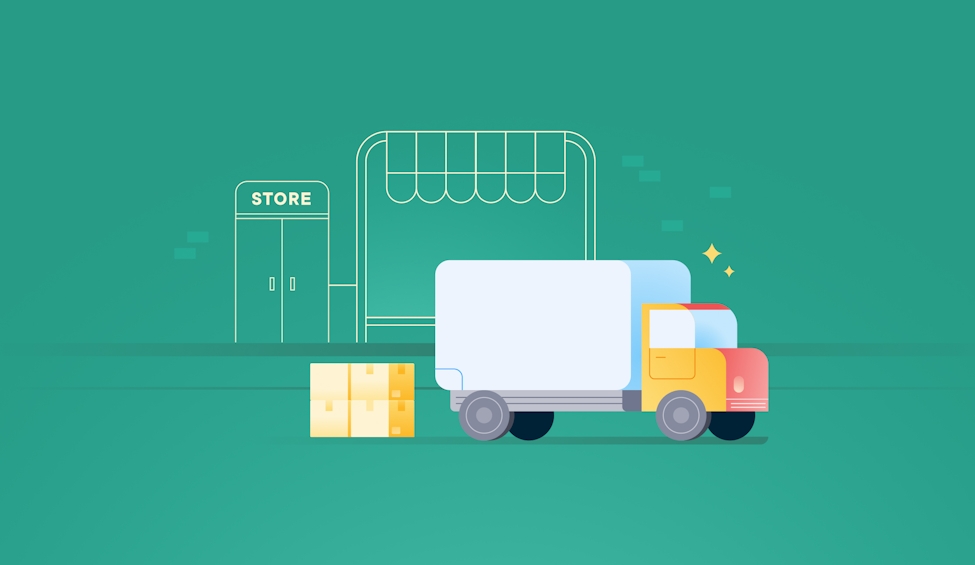 Time is of the essence for your delivery business. Use Circuit for Teams to quickly manage deliveries.
Direct store delivery (DSD) means delivering products directly to a store from a supplier. In other words, it means completely bypassing a distribution center or warehouse. 
The great thing about DSD is that it can help replenish out-of-stock items while remaining cost-effective. 
Who doesn't want that win-win?
This is really useful in industries like groceries, where stock might run low quickly and need replenishment ASAP 🥬.
In this post, we'll discuss how the DSD model works, compare it to decentralized distribution, and review its benefits for retailers. 
Key takeaways
DSD can help you reduce labor costs since you don't have to rely on warehouses to store your business's inventory. 
DSD is more flexible and delivered more frequently. So, it can mean having more items in stock, improving brand perception. 
DSD is great for transporting perishable items like milk or eggs, as it's usually quicker than passing items through a long supply chain.
DSD can also help businesses keep up with changing consumer demands by getting new products to them as soon as possible. 
DSD differs from centralized distribution by cutting out the middleperson (distributor).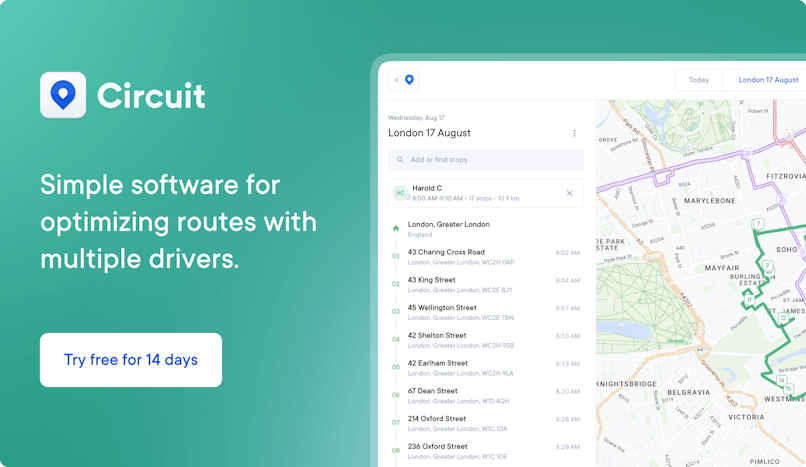 How does direct store delivery work?
DSD isn't very difficult to understand. Basically, it involves cutting out the middleman (or woman) in the supply chain to speed up the delivery process. 
It begins when a buyer places a product order with a manufacturer or distributor.
In this case, let's say our buyer owns a chain of pizza restaurants, and they've just ordered more ingredients for their kitchens. 
They've suddenly run out, and the Super Bowl is fast approaching! 
That's it, essentially. 
The buyer saves money by bypassing the middleperson since they don't pay a warehouse to store their ingredients. 
It also improves customer satisfaction by making sure the ingredients are quickly back in stock and readily available next time they have a rush for a double pepperoni pizza pie 🍕. 
Direct store delivery vs. centralized distribution
The centralized distribution model is another popular supply chain method you might be more familiar with. 
Centralized distribution is probably what most consumers think of when they hear the word "logistics." 
That's because centralized distribution describes the process of goods passing through a manufacturer's distribution network and then onto the wholesaler before finally ending up with the buyer (in this case, our pizza chain). 
(Learn how it works with centralized dispatching in our post.)
 Differences between DSD and centralized distribution can include:
Inventory management. Retailers using the DSD method generally have less inventory on hand since they get regular manufacturer deliveries. Centralized distribution involves larger inventory levels. This can be a blessing and a curse. It means greater flexibility, but inventories can quickly run out due to a supply chain problem (as we all saw during the COVID-19 pandemic). 
Responsiveness. DSD allows for greater responsiveness to changing customer demands since products can be quickly delivered directly to stores. Centralized distribution can be less responsive because it takes longer for goods to filter through the supply chain process. 
Affordability. Typically, DSD is more suited to high-velocity goods, such as groceries, other perishable goods, and consumer items needing fast delivery. However, it's more expensive than centralized distribution, as the buyer handles last-mile distribution.
Ultimately, the choice between DSD and centralized distribution depends on the kind of business you're running.
You'll probably like DSD if you're running a large enterprise specializing in items like perishable or consumer goods and don't want to pay 💰 in storage costs.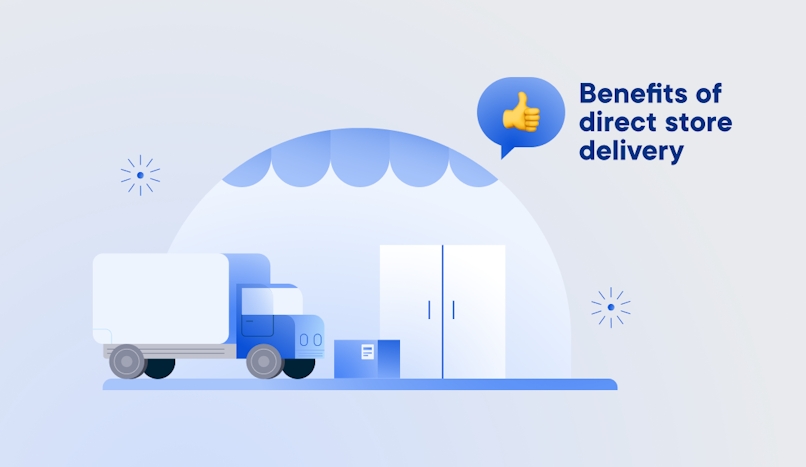 6 benefits of direct store delivery
Depending on your business, significant benefits to direct store delivery can help your bottom line. 
These range from saving on labor costs to satisfying your customers. 
Business is all about putting a smile on your customers' faces, and you can't do that without having a gold mine of products ready to sell. 
The key is to be fully stocked so you can really deliver (sorry for the awful pun). 
Reduced labor costs
One of the greatest benefits of DSD is its impact on reducing labor costs.
This includes grocery items and fast-food supplies — and it's usually not cost-effective for store employees to unload these kinds of goods themselves. 
Less risk of products breaking during transport
DSD can also work wonders for businesses shipping large, fragile, or lightweight items. 
Let's be honest: This can be a challenge for any business, and customers absolutely expect their goods to arrive undamaged and on time. 
That's chapter one, page one, of "Delivery Etiquette for Dummies."
Direct store delivery helps manufacturers deliver fragile or lightweight items because they control the handling and merchandising of goods themselves rather than relying on a third party. 
So, it means they can handle goods with more care and attention rather than products passing through the supply chain unaccompanied and unloved ❤️‍🩹. 
Longer shelf life of products that spoil quickly
Some products can spoil quickly. That's why many in the grocery industry use DSD to ship products. 
DSD prevents damage in transit, as many high-volume and high-demand products in grocery stores are fragile or spoil quickly (think yogurt, potato chips, eggs, and fresh milk). 
Retailers can use DSD to reduce the amount of time those goods spend going through the supply chain. 
This means they last longer on store shelves (and, hopefully, in the customer's fridge).
Quickly meet fast-changing customer needs
Consumer demands change fast — like, really fast. Customers might see a new viral product on TikTok or Instagram, and bam! They want it NOW. 
That's exactly what happened when KSI and Logan Paul — two social media influencers — created their new energy drink, Prime. 
Its UK launch abruptly overwhelmed convenience stores and manufacturers.
That's why flexibility is so important these days. 
It's vital that your business gets new products when it needs them, and it needs to adapt to changing consumer preferences at a moment's notice. 
The direct store delivery model can offer this flexibility by avoiding a third party, cutting out complex supply chains. 
Instead, you place an order, and the manufacturer can respond instantaneously.
It also adds greater flexibility when combined with technology. 
Now, it's possible to optimize your inventory for your customers' needs, analyze pricing, and predict what they might want in the future based on current trends.
Forecasting demand in real time means your business is at a competitive advantage over competitors.
Check out our post on demand management for more good info. 
Reduced logistics costs
Does anything sound better than "reduced operating costs"? It's every businessperson's favorite three-word combo, surely. 
Well, DSD can do just that. 
Because consumer products aren't actually transported or stored in a warehouse, retailers can save money on these costs since they don't have to pay for rent, shipping expenses, or labor. 
Decreased risk of out-of-stock items
Picture this: It's a warm summer's day, and you're just desperate for your favorite iced vanilla latte from your local grocery store. 
There's just one problem — it's out of stock. Irritating, right? Well, that's exactly how your customers feel, too. 
Having out-of-stock items is an inevitable part of running a retail store that manages large inventories. 
You can't help it when an item is popular. But it's a good idea not to have it out of stock for very long, obviously. 
A customer might delay their purchase altogether. 
Having items in stock increases customer satisfaction and can help you build a more loyal customer base. 
Who wants to visit a store where everything is always out of stock? Having spare shelf space isn't going to make you more money.
In this situation, DSD can help. That's because companies who prefer DSD usually get deliveries more frequently — reducing the amount of time an item might be out of stock. 
We'll drink an iced vanilla latte to that. Cheers! 🧋 
(Pssst, read our helpful guide if you're dealing with out-of-stock items and customers want to place backorders.)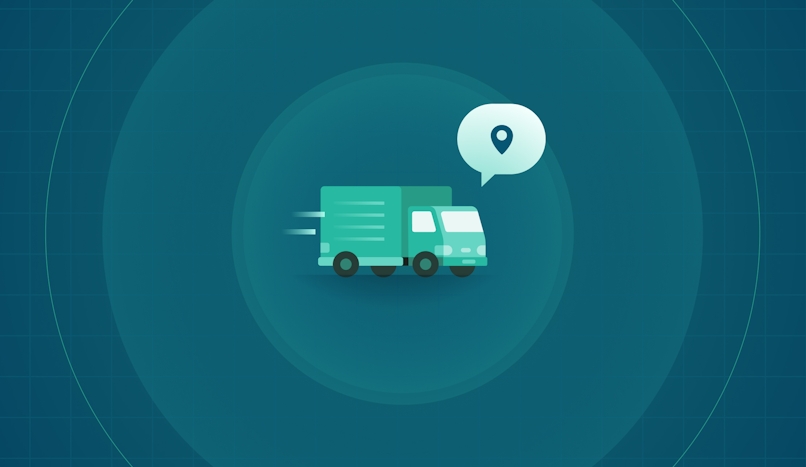 Shipping orders yourself? Circuit for Teams can help
Direct store delivery is a great way to add flexibility to your supply chain, reduce labor costs, and keep perishable or lightweight items safe for customers.
Shipping, logistics, and transportation management keep the world turning. 
But does it keep you turning at night? There's a better way to manage your deliveries and route planning.
Circuit for Teams can help by improving the delivery experience for your customers. 
Now, dispatchers can add customer service contact details to their delivery information so they get the right support and customer service exactly when they need it. 
Take your team for a spin with Circuit for Teams. Try it today.