7 minute read
What Is Centralized Dispatching?
Centralized dispatching is a delivery strategy where deliveries are dispatched from a single central location. Read on to learn more.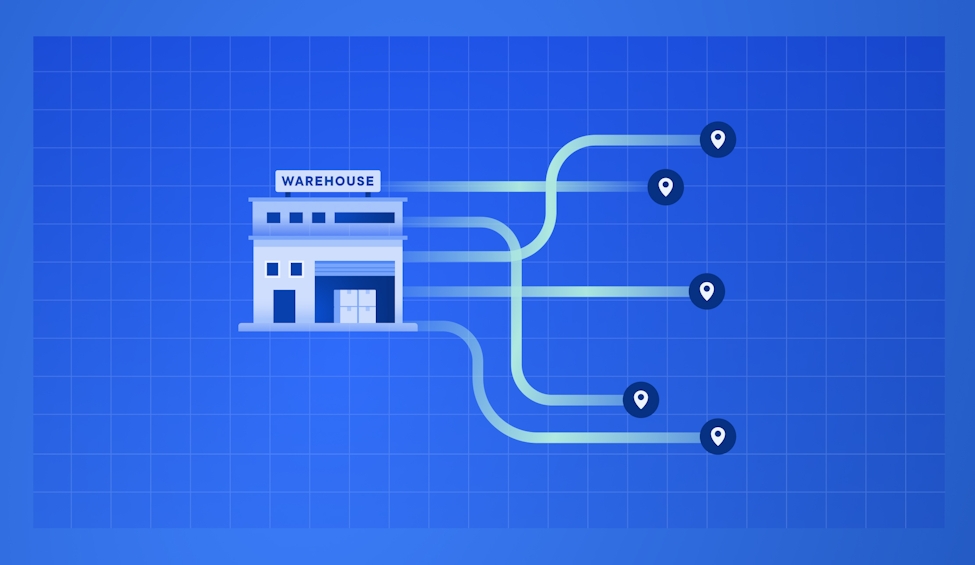 Want to optimize your company's centralized dispatching process? Check out how Circuit for Teams makes it possible. 
Centralized dispatching is a courier system where companies dispatch deliveries from a single, central location. 
Think of an eCommerce business that runs from one location in San Francisco, California. They'll deliver customer orders from that location. 
This singular delivery route is a classic example of a centralized dispatching system.
Many medium-sized and large businesses also use a centralized dispatching strategy to complete the order fulfillment process. 
For instance, the Concrete Materials Company (CMC) has over ten plant locations that use central dispatching to complete their orders. 
A central dispatch system can help bring several benefits to your business, including reducing operating costs and keeping track of inventory more efficiently. 
Sounds great, doesn't it?
I tell you everything you need to know about centralized dispatching, including how it works, its pros and cons, and how you can improve the process to suit your business needs.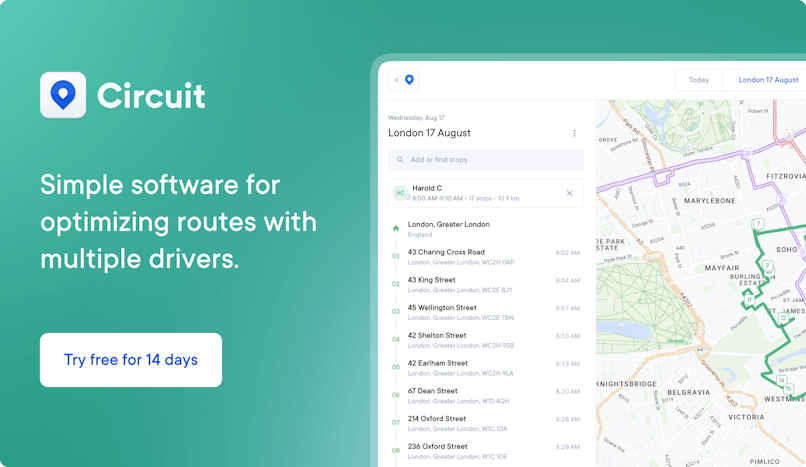 How does centralized dispatching work?
Centralized dispatching systems look different for different businesses.
Overall, though, a single dispatching center is used to receive and dispatch orders to customers or teams.
Vehicles and other equipment needed for dispatching are all managed from this location. 
Other delivery processes related to delivery, like managing inventory, analyzing deliveries, and assigning work to different teams, are done from the same place.
Let's walk through an example to better understand how centralized dispatching works. 
Let's say a delivery business that specializes in last-mile delivery is located in Lansing, Michigan. They use centralized dispatching to fulfill their orders in Lansing and surrounding areas. 
First, different manufacturers and retailers ship packages to their warehouses. 
Next, the workers at the delivery company sort through the packages and organize them by specific delivery location and delivery date or time. 
After that, delivery drivers reach the warehouse to collect the packages they need to deliver. 
Then, they deliver those packages to customers' homes and fulfill last-mile deliveries. 
Back in the warehouse, the workers mark the delivery as completed. 
All the processes — from sorting of packages to last-mile delivery to analytics — are completed from one single location.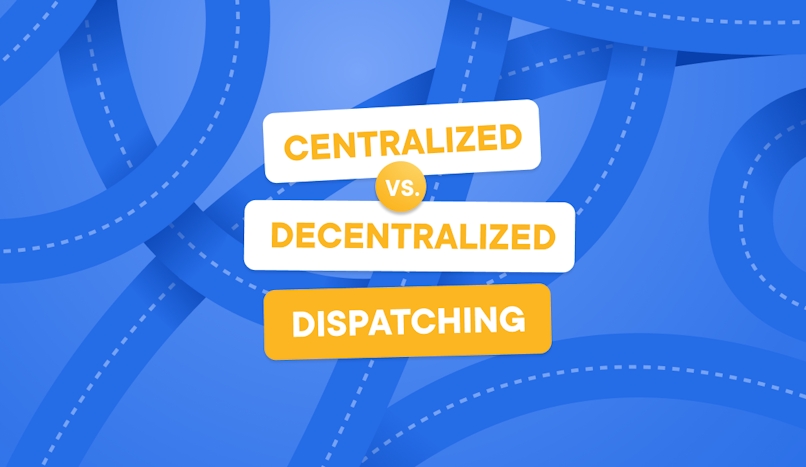 Centralized vs. decentralized dispatching 
Not all delivery services use a centralized dispatching strategy. 
For some businesses, using a decentralized dispatch model to fulfill their supply chain needs makes more sense. Mostly these are businesses that need to fulfill urgent orders often. 
With a decentralized dispatching system, deliveries are managed with several depots and dispatchers in multiple locations. 
Vehicles and machinery are also decentralized — meaning each depot has its own equipment. 
In decentralized dispatching, the operations in different locations are handled by different delivery teams. 
For example, if a delivery company serves across Michigan and has depot locations in Detroit and Muskegon, two separate delivery teams might look after the operations in each of these places.
On the other hand, with centralized distribution, delivery operations might be managed from a single central depot. 
There's only one delivery team that oversees every aspect of the process in a centralized distribution system. 
Customer communication is also centralized and often automated.
For example, texts informing customers about their deliveries are sent from a system managed by the central warehouse. 
If a customer wants to get in touch with the delivery service, they'll get in touch with customer support handled by the central warehouse.
What companies use a centralized dispatching system? 
Besides delivery service providers, several companies use a centralized dispatching system to deliver their products across the globe. 
You might be surprised to know that many of the biggest brands manufacture their products in one or two places in the world and ship them worldwide.
The Coca-Cola Company has been known to keep the formula of Coca-Cola a secret since 1886. It has been shared only with a few people. 
Coca-Cola concentrate is only produced in one place to keep its recipe under wraps — even though the drink is available in almost every country.
The Coca-Cola Company in Atlanta, Georgia, makes the concentrate, which is then delivered to licensed Coca-Cola bottlers in North America and Canada. 
Another well-known brand that uses centralized distribution is Heineken. 
Since 1975, most Heineken brand beer has been brewed at their manufacturing facility in Zoeterwoude, Netherlands. It's shipped across the world from there. 
But that's not the only Heineken brewery. 
In recent years, the brand has opened large manufacturing units in a few other places (like Mexico). 
Since these production facilities deliver products all over the world, Heineken uses a centralized dispatching strategy across locations.
Another alcohol company that uses a centralized dispatching system to get its products to thirsty customers is Jack Daniel's. 
The Jack Daniel's Distillery in Lynchburg, Tennessee, produces every bottle of Jack Daniel's Tennessee whiskey. 
So, all Jack Daniel's whiskey is distilled and bottled at the same manufacturing unit and then delivered to every corner of the world.
As big a name as Tesla is in the car industry, it actually only has six manufacturing units across the world. 
Tesla cars are manufactured in Fremont (California), Nevada, New York, Texas, Brandenburg (Berlin), and Shanghai.
Plus, different Tesla manufacturing units are involved in producing different car models and machinery. 
For example, the Fremont factory and Shanghai factory produce Model 3. 
The Nevada factory makes electric motors, batteries, and powertrains. 
Then, from these plants, these products are delivered across the world.
Pros and cons of centralized dispatching
While centralized dispatching has many advantages, it also has some drawbacks. 
We discuss a list of the pros and cons to help you decide if it's the right solution for your business.
Pros of centralized dispatching
Let's first explore the advantages of using centralized dispatching in your business.
Better inventory control: Since a centralized warehouse has a single inventory management system, there's no confusion in moving or tracking products. So, if you own a delivery company, a centralized dispatching system can help you manage your inventory better.
Reduced operating costs: Operating from a single warehouse can help reduce overhead costs like rent, employees, and utilities. Since goods are stored, protected, and moved from one place, resulting in spending less money on material handling. This allows delivery service providers to update their pricing and offer services at a cheaper rate.
Lower inbound and outbound costs: In business, inbound and outbound costs are fees related to the delivery of goods. For delivery businesses, this means money spent on getting the packages to the warehouse and delivering those packages to the customers. A centralized depot can house thousands of packages at once. This allows manufacturers and retailers to deliver several packages at one go instead of in batches, reducing transportation costs. Centralized shipping also reduces the cost of delivering packages to customers. Since packages go from the warehouse straight to the customer's house, a delivery company has to only spend on that last segment of the delivery. 
Improved quality standards: By limiting the number of warehouses, delivery businesses can focus on improving a single facility's quality standards and improving the allocation of expenses. This can allow you to hire more workers and delivery drivers, upgrade to state-of-the-art technology, and purchase the newest material handling equipment. Using a centralized dispatching system can also mean there's more money for automation, route optimization, and inventory management. Now that's a yay right there!
Cons of centralized dispatching
Having discussed the advantages of using centralized dispatching in your business, let's now get into its drawbacks.
Higher shipping costs: If all products are stored at one location, they may have to travel farther to reach their final destination, possibly resulting in higher shipping costs. For example, if you have a delivery company in Los Angeles and you have to deliver to a customer in San Diego, you may have to spend a lot of money on transportation.
Longer shipping timelines: Centralized dispatching can increase shipment time, especially for businesses that directly deliver to customers. This can be a major inconvenience for delivery businesses as customers expect speedy deliveries. Research shows that 65% of customers are even willing to pay more for faster deliveries. If several of your delivery areas are far away from your warehouse, a centralized dispatching system may not be the best idea. 
Limited disaster preparedness: Unexpected occurrences like natural disasters can affect your business's ability to fulfill orders. If the majority of your products are stored in a single warehouse, a single calamity can result in the loss of thousands of dollars. In April 2022, a fire destroyed a plant nursery warehouse resulting in a complete loss of products and equipment.
Increased risk of labor shortages: If your centralized warehouse is located in a region that faces high unemployment, you may struggle to hire the right people for the facility. Since all your labor needs have to come from a single geographic area, you might have to deal with skill shortages and more training.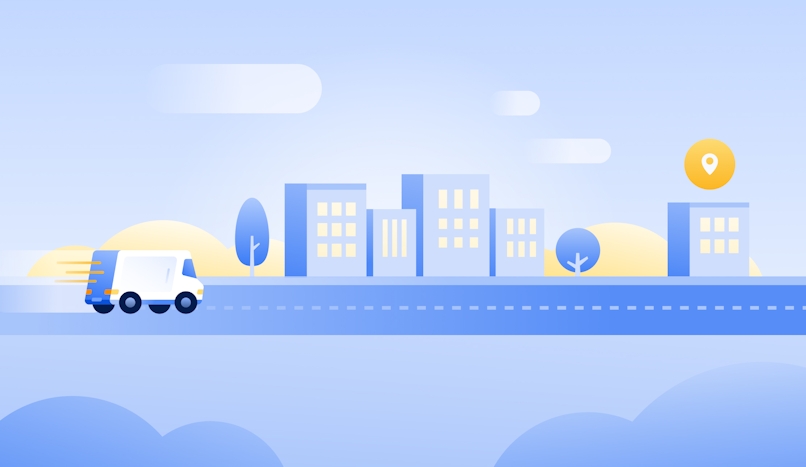 How can you improve your centralized dispatching process?
Since customers expect quick and reliable deliveries, optimizing the centralized dispatching process is important for your business's success.
Moreover, you should have an in-depth understanding of the travel routes and equipment and be able to help drivers in making deliveries more efficient.
Here are some ways that you can improve the dispatching process with the right systems.
Preschedule deliveries. You can inform your delivery drivers about their tasks in advance. They can come to the warehouse and simply pick up the packages to deliver them instead of waiting for you to finish planning. Using route planning software like Circuit for Teams can help you preschedule your deliveries effortlessly.
Schedule and track drivers in real time. Scheduling and tracking couriers manually can be difficult due to network issues or human error. Reliable software like Circuit for Teams can help you schedule and track delivery drivers in real time — allowing you to give customers accurate ETAs. If customers know what time their package will be delivered, they'll be ready to receive it.  This will help reduce missed deliveries.
Automate customer communication. Dealing with customer calls and messages can make the job of a dispatcher challenging, especially in a centrally managed system. Tools like Circuit help improve the process by sending automated email and SMS notifications with accurate arrival times. This reduces the need to contact drivers directly, which can slow down the delivery process.
Move to paperless. Switching to paperless documents can help improve the customer experience and reduce the hassle of sorting through documents. Circuit offers proof of delivery that drivers can save for future reference. This includes the recipient's name, signature, and even a photo — all accessible from your dashboard.
Circuit for Teams can help with your dispatching process
Using the right routing software can help make your centralized dispatching process more efficient by optimizing delivery paths, tracking delivery drivers, automating customer communication, and prescheduling deliveries. 
If you're looking for the right software to help you out, consider Circuit for Teams.
Circuit makes it easy for you to plan, track, and manage your dispatching process. 
The routing software can help you optimize routes for multiple drives at the same time. 
Just add your list of delivery drivers and stops. In less than five minutes, you can create the fastest routes with multiple stops.
Our delivery management software can also help with keeping customers updated and on the same with real-time notifications and proof of delivery through the driver app.