11 minute read
Retail Supply Chain Management 101: 10 Optimization Tips for Success
What is retail supply chain management? These proven optimization tips can help you boost efficiency, reduce costs, and improve profitability.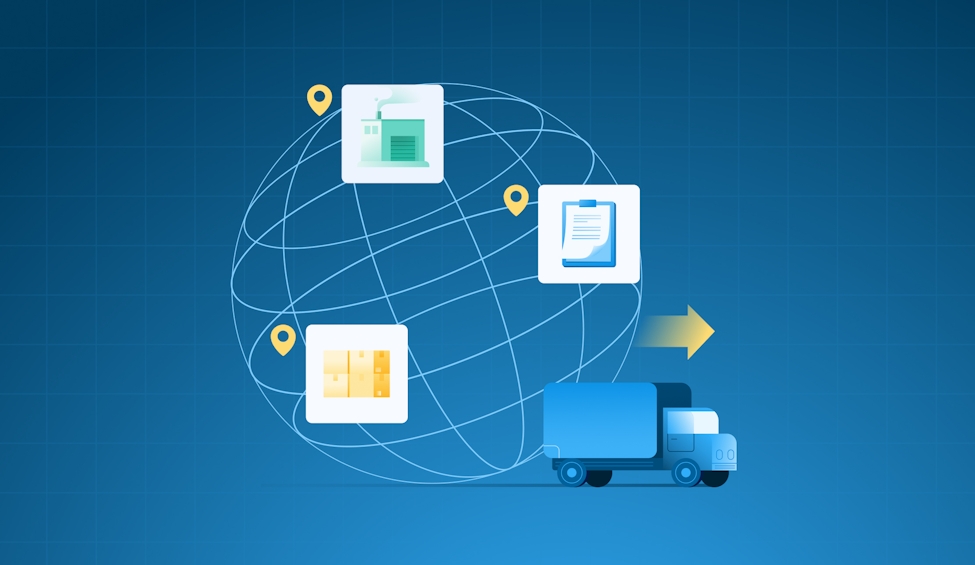 When it comes to the delivery aspect of your supply chain, nothing beats Circuit for Teams — a tool that helps you quickly manage your drivers and deliveries in one place.
The past few years have given us a thorough education in retail supply chain management. The COVID-19 pandemic exposed weaknesses in our local and global supply chains. 
We've also witnessed how global issues, such as political upheavals and natural disasters, have created supply chain issues, leading to material shortages and higher prices. And those are just the broad strokes of how the supply chain shapes today's retail landscape.
While you can't control what goes on around the world, you can still do a lot to consistently offer your products and services to customers without interruption. In this article, we'll share how to optimize your strategy, from materials sourcing to delivery.
Key takeaways
Retail supply chain management is the process of planning and executing the manufacturing, storage, and distribution of consumer goods.
The right technology can make your supply chain run as smoothly as possible from beginning to end.
Data analytics can help you predict when your products will have the most demand so that you can stock your products accordingly.
Many companies lose money to their last-mile delivery process because of inefficient fuel usage and late deliveries, but Circuit for Teams makes it easy to optimize this part of your supply chain. 
Adopting green initiatives, such as working with suppliers who sustainably source their materials, can improve customers' perception of your business and increase brand loyalty.
Understanding the financials of your supply chain, like potential expenses and market volatility, can help you make informed decisions and stay ahead of the competition.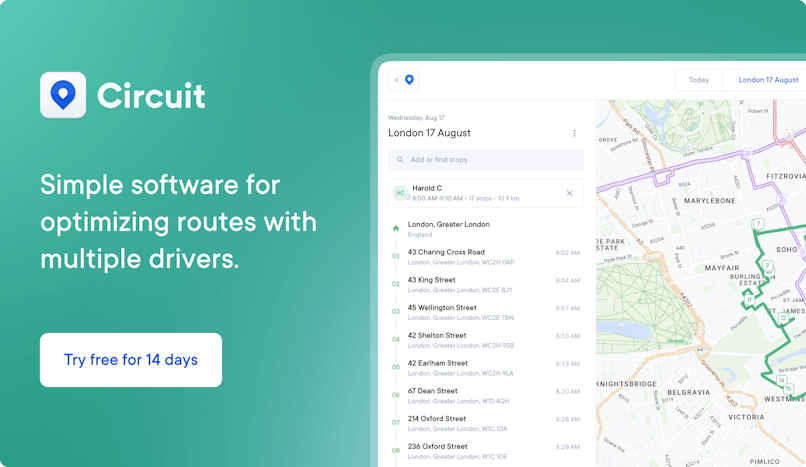 What is retail supply chain management?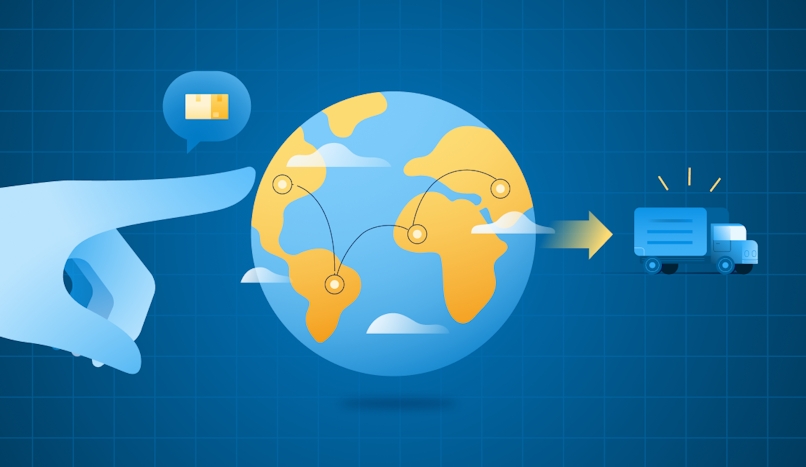 Retail supply chain management (retail SCM) is the process of producing and distributing consumer goods throughout the retail industry from start to finish.
This involves decision-making across many parts of the process, like where to source raw materials, manufacture products, store them, and deliver them to customers. This type of supply chain management has a lot of moving parts.
Keeping those parts moving keeps our retail industry alive and thriving, whether you're selling in-store or online. Without a healthy supply chain, you could face supply shortages while your customers lose access to the products they need. 
Let's look at the individual parts making up the retail supply chain in detail and explore some examples of how it works. 
Parts of the retail supply chain 
Here are all of the steps that go into the retail supply chain and what each one involves:
Source and extract raw materials. You must find a supplier with the material quality, quantity, and price that you need to source materials. You'll also need to discuss how they'll deliver the materials, the minimum quantity to place an order, and how the process will scale as demand grows.
Refine materials into basic parts. Most raw materials need to be refined. With logs, for example, you must mill them and make them into usable lumber. Another example may include melting plastic or metal into parts.
Assemble the final product. Once you process your raw materials, it's time to assemble your product. This might include using lumber to build a chair or using metal parts to assemble a computer or car.
Package and store your products. You'll need a place to store inventory after packaging your product, such as a warehouse.
Sell the products to end-users. Whether you're a business-to-business (B2B) or business-to-consumer (B2C) company, you'll need a strategy to sell your products.
Deliver the product to the consumer. Once you sell a product, you must get it to the customer. A great option is Circuit for Teams: a tool that helps you organize your routes, drivers, and vehicles for a seamless delivery process.
Retail supply chain in action 
Here's a basic example: shoes.
A company that manufactures and sells shoes must first source raw materials such as leather, rubber, and plastic. Then, they must have them shipped, sometimes from a different country or region. 
When these raw materials arrive, they're made into shoes (manufacturing and assembly). Once the shoes are made, they're packaged and stored. This may mean shipping to a warehouse. 
Then, the company might work with retail stores to sell the shoes to the public. They could also have their own eCommerce store, promote the product themselves, and have customers order directly from them.
In either case, the company must collect the product from the warehouse (or wherever it's stored) and deliver it to the store that sells them or the customer who ordered them.
Unfortunately, a lot can go wrong in a retail supply chain — from materials shortages to delivery headaches. Of course, Circuit for Teams can help prevent the latter by optimizing your delivery process. 
Let's look at how to minimize risks like these throughout your entire supply chain with several smart ways to optimize the process.
10 tips for optimizing your retail supply chain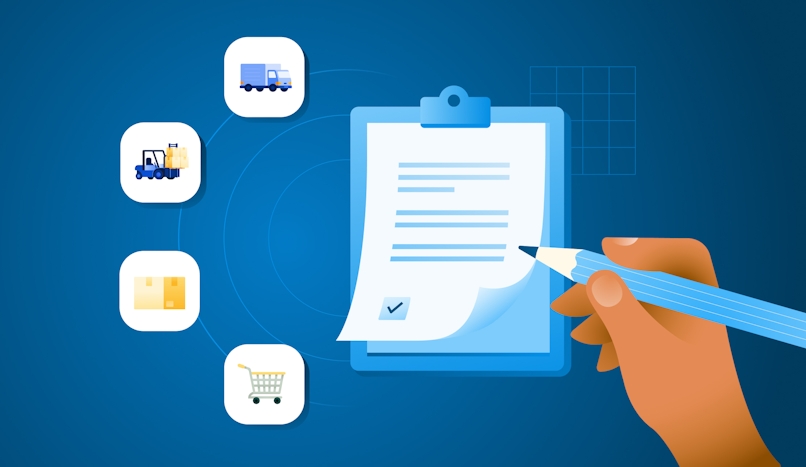 As you can see, supply chain management has many moving parts. But how do you make sure your supply chain runs smoothly from beginning to end? 
Here are our top ten tips for optimizing your entire supply chain, from procurement and manufacturing to order management and delivery. 
1. Evaluate your supplier relationships 
Your suppliers are an important part of your overall supply chain strategy. If they're slow or hard to deal with, it can seriously impact the rest of the process.
Make sure that your supplier relationships are as strong and reliable as possible. Here are a few things to consider as you evaluate your provider partnerships:
Communication
Bad communication can lead to misunderstandings and wrong orders, costing you a lot of money over time.
How quickly does a supplier respond to your emails? How well do you understand each other? Are you constantly explaining what you need?
If things like these pose a challenge to your partnership, it may be time to look for another supplier.
Reliability
Do you find yourself dealing with late shipments, purchase order shortages, and empty promises?
Nothing is more frustrating than an unreliable supplier. It can stall your production line and lead to massive delays. You need a supplier who will do what they say they're going to do when they say they'll do it.
Efficiency
Even if your supplier is a great communicator and easy to work with, are they the most efficient option? 
Let's say your current supplier is located halfway around the world. It may take longer for supplies to reach you and cost you more — not to mention the cases where you have to return product to them. 
In this situation, a local vendor may be an all-around better option. Similarly, consider whether other suppliers can save you time and money. 
2. Leverage demand planning 
Forecasting customer demand is a top skill when it comes to managing a retail supply chain.
Demand planning uses historical demand data and analytics to determine when consumer demand for your product will be at its highest.
For example, let's say your data shows that demand for your winter coats will peak in December, January, and February. With demand planning, you'll know to start preparing well ahead of that time to bump up your inventory levels so you can meet oncoming demand.
Granted, that was a relatively obvious example. But you can predict demand for a range of products. This kind of planning helps you take advantage of the high customer demand and avoid overproduction during buying lulls.
3. Monitor your supply chain performance 
If you picture your supply chain as a literal chain, weak links can happen at any point. Broken links can cause major issues down the line.
It can be difficult to spot potential problem areas unless you're a seasoned retail supply chain manager — and sometimes even then. Continually monitor your retail supply chain's performance to prevent seemingly small weak links from becoming big problems. 
This could mean anything from a supplier not sending you enough material to warehousing issues or delivery times. Once you identify weak spots like these, you can quickly address them before they cause larger issues.
For example, if your delivery drivers struggle to deliver your products on time, you could implement a route optimization tool like Circuit for Teams. It automatically plans out the most efficient delivery routes and divides deliveries among drivers to make the most of each driver's time.
4. Innovate 
A lot has changed with the COVID-19 pandemic, especially when it comes to customer expectations and convenience. You must be able to adapt to the times.
Here are some innovations retail stores have come up with to optimize order fulfillment:
Curbside pickup: Customers place an online order and then park in a designated area where a store associate can bring their order out to their car.
Buy online pickup in store (BOPIS): Customers place an online order, go to the store, and head to a pickup counter or locker to collect it.
Dropshipping: Customers place an order and a third-party company prepares and ships it to their home.
Local delivery: After an order is placed, retail store staff collect it and hand it off to a delivery driver who delivers it directly to a customer's home.
Circuit for Teams can help make local delivery part of your strategy. This route optimization software optimizes local deliveries to make sure your customers have the best possible experience.
Whether these order fulfillment innovations sound right for your business, there are countless ways to innovate your supply chain to get the competitive advantage you need.
5. Optimize your inventory 
There are two main facets of inventory management that you want to avoid: having too much overstock and not having enough. Both are bad news.
So, how can you optimize your inventory?
We've already mentioned how demand planning helps you predict how much stock you'll need to avoid overstock or out-of-stock items. But another way is to have proper storage and distribution. 
One method is to use truck and forklift scales that record and communicate your inventory's exact weight, automatically tracking what you have on hand. Weight can be a handy measurement throughout production and distribution since you won't have to count units.
Record weight to assess how much of a product you have left in stock and how much you can safely transport. After all, freight trucks have weight limits that shippers monitor and regulate closely, and they charge rates accordingly.
Having both a unit count and a weight count can give you a complete picture of your inventory. A handheld scanner makes this quick and easy. Label your products with barcodes, radio frequency identification (RFID) codes, or QR codes.
6. Use technology 
Technology makes life easier — and when it comes to the supply chain, who doesn't love that? The trick is finding the right tech to fit your needs. 
For starters, narrow down your biggest retail supply chain challenges. From materials procurement to inventory management to distribution networks, what are your biggest issues?
Then, research which technologies exist to address these challenges. Is there one software that can solve multiple issues? Even better!
Finally, determine how much you can invest in these technologies and what the benefits would be (conduct a cost-benefit analysis). Could it save you money, decrease frustration, or increase customer satisfaction?
That could make it a win for your company, and well worth the cost.
Circuit for Teams is one such technology that has helped many companies with all the delivery-related aspects of their supply chains. 
In one example, Bobcaygeon Brewing Co. had a booming beer business that delivered to several other businesses. But they struggled to plan their daily deliveries once they started delivering directly to consumers.
In researching different technologies to help with this, they landed on Circuit for Teams. It helped them plan and optimize their delivery routes for maximum efficiency, resulting in less wasted time, reduced stress, and happier customers.
7. Adopt green initiatives 
Sustainability and social responsibility are core values that many consumers prioritize. And with businesses increasingly coming under scrutiny for their lack of environmental awareness, this may be an area where your company can shine.
One way to incorporate sustainability in your retail supply chain is to work with suppliers who sustainably source their materials. 
Depending on your industry, you may need to follow certain government regulations, such as those from the Environmental Protection Agency (EPA).
Even if there aren't specific regulations, there's a growing trend among consumers and businesses to "go green." This can improve how customers perceive your business and increase customer loyalty.
8. Leverage automation 
Automation is a lifesaver when it comes to the retail supply chain. The more you can automate throughout your system, the easier and more efficient your whole process.
Automation doesn't just take something off your plate. It also reduces errors, slowdowns, and frustration.
Let's consider a couple of areas where automation can improve your business:
Warehousing
This can be one of the highest costs for businesses in the retail industry. 
Many machines and systems and lots of manpower go into warehouse operations, which increase the risk of errors and bottlenecking.
A range of automation solutions may fit your warehousing needs, including computer software and conveyor systems or robots. 
Ordering
Whether your principal business lies in eCommerce, physical retail stores, or some combination of the two, ordering can be a headache. But out-of-stock items are the biggest challenge. 
When an item is out of stock, you lose out on purchases and brand loyalty suffers. After all, customers have so many other options and will likely find another place to purchase the item they need.
Automation is an easy, painless solution. Automation software can trigger an order replenishment as soon as an item's stock falls below a certain number. It can also notify a manufacturer that they need to produce more of a certain item, preventing issues on that side of the retail supply chain, as well.
9. Understand the full financial picture 
Understanding how your supply chain works (especially the financial aspects) is key to making the best decisions for your business and its profitability.
This is especially true when it comes to the global supply chain. When you have to move your raw materials or consumer goods across borders, you're looking at taxes, customs, duties, and a host of other potential expenses. 
But it's not just about understanding current prices for these things. You also need to understand what could affect these prices in the future.
Many things contribute to market volatility, including governmental changes, political upheaval, and natural disasters. That's why staying up-to-date on the international stage can give you a competitive edge.
But, how?
Here's an example: Imagine you're aware of new government policies in a foreign country where you're sourcing a good deal of your raw materials. The sooner you become aware of a political problem that might affect access to those resources, the sooner you can find alternatives — hopefully, before your competition does.
Knowledge like this puts you in control. The more you know and understand potential problems, the better you can plan for them and keep them from negatively impacting your bottom line.
10. Optimize your last-mile delivery 
Last-mile delivery is the part that takes place between local transportation hubs or distribution centers and a package's final destination. This is where you have direct contact with your customers, making it a particularly important segment of your retail supply chain. 
Many companies lose money to their last-mile delivery process because of inefficient fuel usage and late deliveries. Luckily, this is an easy area to optimize!
Circuit for Teams is a route optimization tool that gives you the most efficient routes, organizes your team of delivery drivers, and prevents excessive fuel usage. This keeps your last-mile delivery running as smoothly as possible, bringing a happy end to your retail supply chain.
How Circuit for Teams can help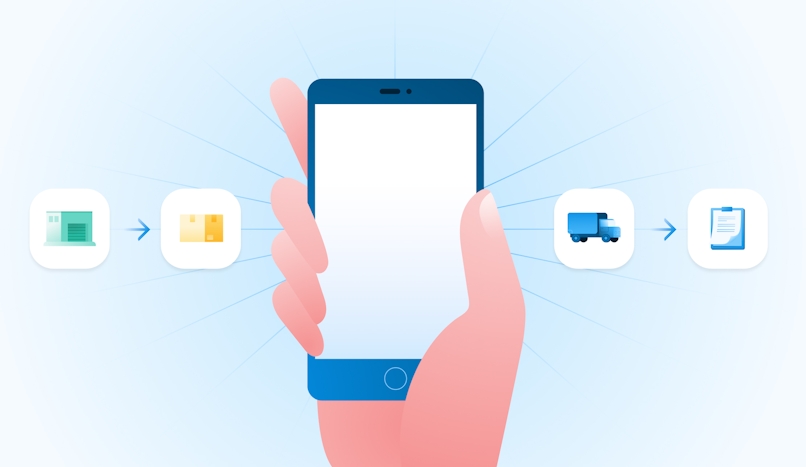 Retail supply chain management is no easy task, but there are lots of simple ways to tackle and conquer your supply chain issues.
You can use demand planning and forecasting to predict when your products will be most in demand, automate warehousing and ordering tasks to decrease errors, eliminate slowdowns, and stay in the know about any issues facing your supply chain. That includes what's going on in the countries where you do business.
And, of course, you can optimize your last-mile deliveries. Late deliveries and time spent planning routes are just a couple of the many issues companies face in this leg of their supply chain. But there's an easier way!
Circuit for Teams takes the stress and uncertainty out of this part of your delivery phase. Here are just a few of the things Circuit for Teams lets you do:
Manage multiple drivers at once 
Are you struggling to manage several drivers and routes every day? Circuit for Teams lets you upload your drivers and deliveries and watch as it organizes them in the most efficient way possible. This is great for their work schedules and your bottom line because they aren't wasting time and fuel and know exactly which jobs to complete and when. 
Track deliveries in real time 
Get real-time visibility of your drivers' routes, with instant updates on delivery progress and completion. You can even add in last-minute deliveries and pinpoint exactly when you need them to arrive.
Keep customers happy 
Tag priority packages so they're delivered ahead of others as needed. Send your customers text or email updates on estimated arrival times, and give your drivers the information they need to call customers in advance for important orders.
Capture proof of delivery
No need to worry about lost deliveries or miscommunications with customers. Circuit for Teams lets your drivers record proof of every delivery with photos and customer signatures.
Circuit for Teams is your all-in-one tool to make your deliveries easier, from planning to execution. Try it for free.