7 minute read
How To Level Up Your Logistics Tech Stack
Discover strategies for last-mile delivery businesses to enhance their logistics tech stack. Transform delivery efficiency and customer satisfaction.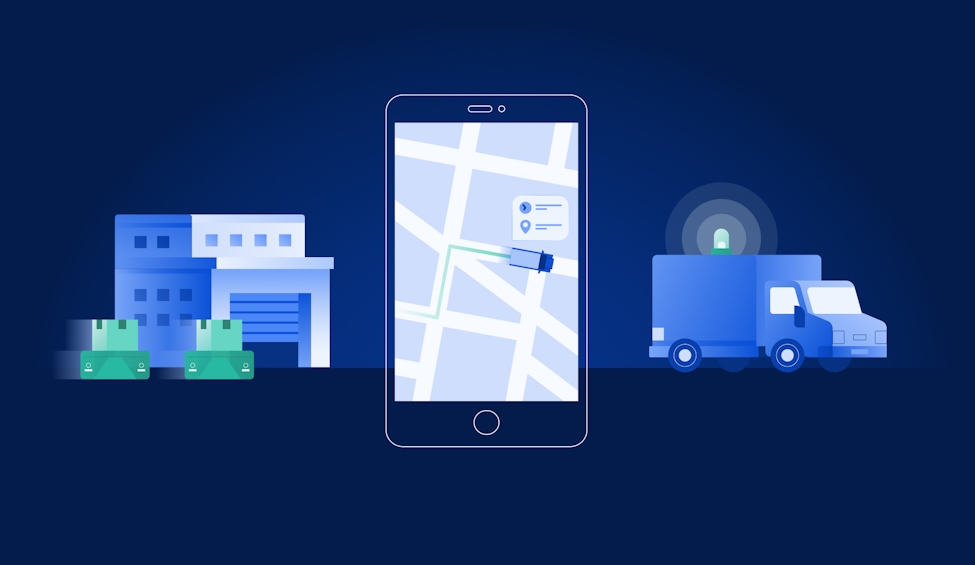 Use Circuit for Teams to level up your logistics tech stack and improve the quality of your last-mile delivery operations.
Optimizing your logistics technology is crucial for last-mile delivery operations in today's fast-paced world, especially as the last-mile delivery industry continues to evolve. 
As customers expect fast deliveries, it's important to integrate advanced tech solutions to stay ahead of the competition. 
While there might be an initial investment, the long-term rewards often outweigh the costs. For instance, with the right tech in place, your operations can run more efficiently, and you'll be better positioned to achieve your business goals.
In this post, I'll explain how you can level up your logistics tech stack through the use of cutting-edge technology. 
Dive in to discover the essential components of an effective tech stack and gain insights on refining your existing logistical technology for maximum efficiency and customer satisfaction.
Key takeaways
Key components of a logistics tech stack include a transportation management system (TMS), warehouse management system (WMS), and application programming interface (API). 
Integrating workflow optimization tools and security protocols can also improve the quality of your logistics tech stack. 
To enhance your logistic tech system, consider adopting real-time tracking systems, mobilizing delivery processes, and incorporating frequent and regular communication with customers. 
As artificial intelligence (AI) continues to develop, it should play a key role in the development of a strong logistics tech stack by forecasting demand and identifying unforeseen factors.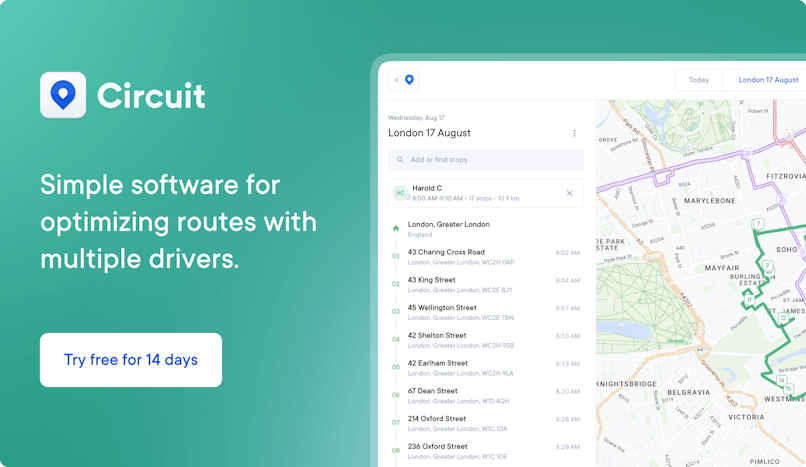 Components of a logistics tech stack
Some of the main components of a logistics tech stack include:
Front-end and back-end frameworks. These frameworks determine the user experience and the core logistics processing. For last-mile delivery, an intuitive front end is crucial for shippers and retailers to track order progress. Simultaneously, the back end allows for supply chain management.
Transportation management system (TMS). TMS systems, often integrated with enterprise resource planning (ERP) tools, handle transportation specifics. They are essential for route optimization, improving the customer experience with timely last-mile deliveries.
Warehouse management system (WMS). Especially vital during high-demand periods like during the pandemic, an efficient WMS allows swift pickups, inventory tracking, and quick dispatch. Each element is critical for effective last-mile delivery.
Dedicated logistics app. In the realm of eCommerce, a dedicated logistics app that functions on both iOS and Android helps delivery personnel communicate, navigate, and update order statuses in real time.
Application programming interface (API). These allow different software tools to communicate. For last-mile delivery, APIs can offer real-time data exchange between the delivery application, the main logistics system, and any eCommerce platform for accurate and timely information flow. This can also help customers get timely delivery notifications.
Workflow automation and optimization tools. Streamlining repetitive tasks using automation, especially in logistics operations, upholds efficiency. Optimization tools help in resource allocation and service quality enhancement.
Data analytics and AI tools. In the dynamic world of logistics management, these tools offer predictive insights for demand forecasting. They optimize last-mile delivery routes, especially during peak times or unforeseen challenges. 
Communication tools. Keeping customers informed is crucial in last-mile delivery. These tools allow delivery personnel to notify customers of impending deliveries, potential delays, or any other relevant updates.
Security protocols. As logistics technology becomes increasingly interconnected, security is paramount. Protecting customer data and transaction details and maintaining regulatory compliance are critical.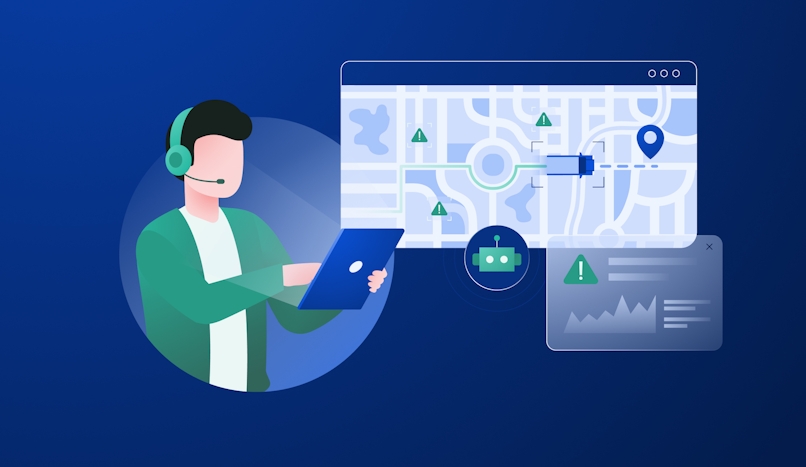 10 tips for enhancing your logistics tech stack
Now that you know what goes into logistics tech, I'll offer a few practical ways to further develop your own system. 
1. Adopt real-time tracking systems 
Have you ever found yourself frustrated waiting for a package to arrive, and you can't figure out where it's at because your tracking number isn't working? 
It's a major bummer. We get it. 
With an improved logistics tech stack, this won't happen to your customers. Real-time tracking systems help keep customers happy by giving accurate delivery ETAs and live updates. 
For example, last-mile delivery management software like Circuit for Teams can send automatic delivery updates that keep customers aware of any changes in the delivery schedule and make sure they're home to get their package. 
And with dynamic tracking, your customers can decide how much information they receive. 
When you incorporate real-time tracking, you'll minimize failed deliveries and increase the likelihood of repeat purchases. Since failed deliveries may lead customers to look for a new delivery company, this is an essential part of keeping them happy. 
2. Integrate APIs 
APIs help software communicate with each other. Even if two forms of software don't perform the same function, they can share data back and forth with each other.  
By integrating with eCommerce platforms and local dispatch systems, your last-mile delivery system can become even more fluid and efficient. 
APIs guarantee that your systems work from the same pool of data (and the data that is most recent). Last-mile logistics can be complex, but integrating APIs can help you optimize and streamline operations even when things get hectic.
Circuit for Teams includes a two-way API that can help you automate complex processes and make your delivery operations faster and easier than before.
3. Incorporate route optimization 
Route optimization tools can be incredibly helpful, especially when you're delivering in high-traffic urban areas. A good route optimization software can help with traffic management while offering time-sensitive dispatching based on the best times to be out on the road. 
One of the great things about route optimization software is that it allows delivery teams to respond to last-minute changes in real time. For example, live tracking allows delivery businesses to adapt to various factors, such as traffic and weather.
You won't have to wonder whether your delivery drivers are taking the best routes each time they leave for deliveries. 
Route optimization software like Circuit for Teams uses available information to create the most efficient routes while saving you time and money in the process by keeping your drivers from spending more time than necessary on the road.
At the same time, your customers will be happy because they get their items on schedule and don't experience last-minute schedule changes. 
4. Mobilize delivery processes 
Any tool that supports your delivery personnel can have value for your operations. For instance, a mobile app can keep drivers from being in the dark while they're out on routes — allowing them to finish their routes faster. 
The right mobile app also allows delivery drivers to log completed deliveries and keep track of or make changes to routes in real time.
For example, Circuit for Teams offers a user-friendly driver app that can notify drivers of any changes made in the dispatcher dashboard. The app also allows drivers to capture proof of delivery and customer signatures. 
Whether your mobile app helps with routing or customer communication, you'll benefit from incorporating useful tools that are accessible from mobile devices. 
5. Use AI for analysis 
Using artificial intelligence (AI) in last-mile delivery can cut costs, minimize errors, and improve the customer experience by enhancing communication and offering real-time delivery updates. 
For example, AI can help predict high-demand periods and identify potential delivery obstacles. Algorithms can even forecast what periods may see higher demand and produce helpful insights like when vehicles may need maintenance. 
Through sensors, AI can also detect potential obstacles on the road, keeping vehicles and drivers safe and decreasing the likelihood of a late delivery.
6. Communicate actively with customers 
Don't leave your customers in the dark about their delivery progress. Even if you have to deliver late, you can keep customers happy by communicating regularly throughout the delivery process. 
Make sure you incorporate instant communication tools to keep customers in the loop about potential delays and rescheduling options. 
You don't have to look far, however. Circuit for Teams offers automatic real-time notifications by SMS or email to customers about their delivery status. WhatsApp is another popular communication tool that you can use to communicate with customers and other drivers.
7. Gather customer feedback regularly 
Gathering customer feedback may not be fun, but it can help you understand customer preferences, identify challenges, and clarify areas for potential improvement. 
There are a few ways you can do this. You might set up a customer survey using a tool such as SurveyMonkey or Typeform. You can also follow up with an email or text after delivery, allowing you to send a personal response if the customer replies.
Customers also feel more important and involved when you take the time to ask for their opinions. The message you're sharing with them is that their opinion is valuable, and they might be more likely to come back for more business when they realize you care about what they have to say. 
8. Streamline warehouse processes 
Developing an efficient warehouse management system (WMS) can cut down dispatch times and make sure items are packaged accurately. 
A strong WMS can help you offer quicker and more efficient last-mile deliveries because you won't experience last-mile delivery delays due to lost or misplaced items. 
To better streamline warehouse processes, consider implementing demand forecasting and automating inventory management where possible. You can also cut down on the amount of inventory needed by using just-in-time (JIT) delivery.
9. Safeguard customer data 
Data security is vital in today's world, especially in systems that handle sensitive customer information and payment details. This is more important than ever, as data breaches increased by over 120 million from 2021 to 2022. 
To keep data secure, it's essential that you use a secure Wi-Fi network, limit nonessential data access, and set smart passwords that are hard to detect. 
10. Educate teams continuously 
You and your team should work to stay current on advances in technology and any new regulations or best practices related to last-mile delivery. 
To do this, consider subscribing to publications like Logistics Management or Supply Chain Quarterly. You might also want to get involved with a professional organization such as the Council of Supply Chain Management Professionals (CSCMP).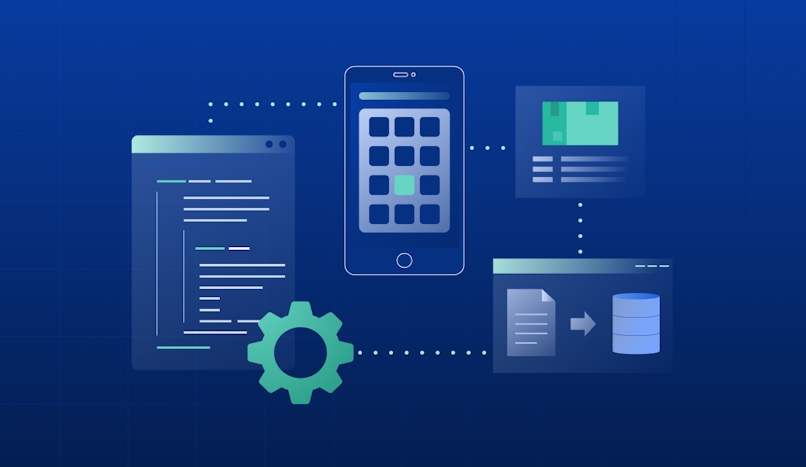 Embrace technology for better last-mile delivery
The delivery landscape is changing, but if you're willing to go the extra mile to incorporate a better logistics tech stack, you'll be well-positioned to thrive in a new era of last-mile delivery.
Since technology is rapidly changing and advancing, you'll want to consistently keep a tight pulse on current trends to make sure you don't get left behind. 
If you're looking for last-mile delivery software that streamlines your operations and improves customer satisfaction, check out Circuit for Teams.
Circuit for Teams automatically optimizes driver routes and adjusts in real time to accommodate various factors and make sure your drivers stay on the best routes. 
Our software can also offer real-time updates to customers so they know exactly when their items might arrive. They should feel like a valued part of the process, and they are more likely to keep coming back for future business.
Try Circuit for Teams today, and you'll quickly see why many companies save time and money on ongoing delivery operations.