6 minute read
What Is Last-Mile Technology? 7 Ways It's Improving Delivery
Explore last-mile technology in delivery. Dive into its definition, brands harnessing its potential, and how it's revolutionizing the delivery experience.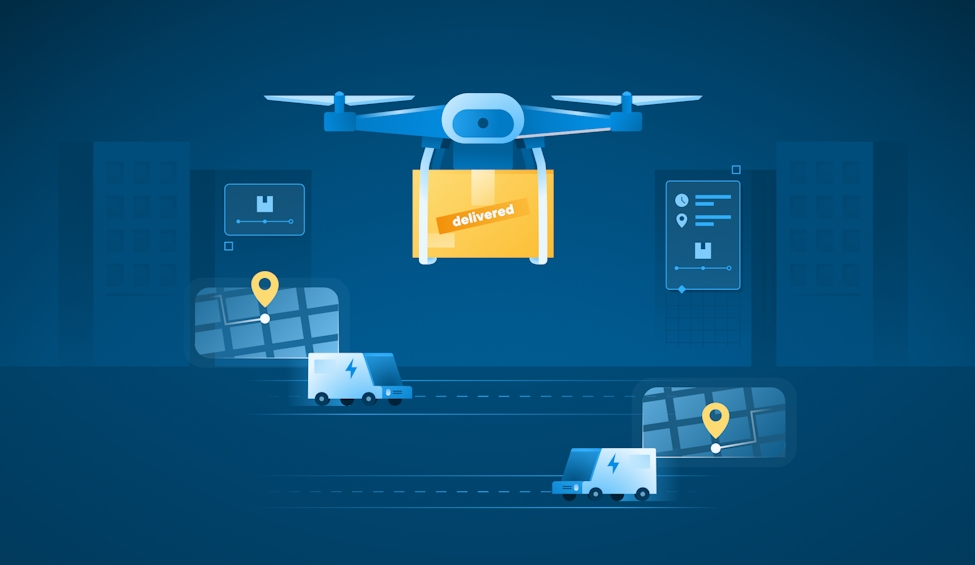 Use Circuit for Teams to improve your last-mile delivery services and save time and money in the process.
In case you haven't heard, online shopping is kind of a thing now. The eCommerce industry in the United States is projected to be worth around $925 billion by the end of 2023. 
As eCommerce continues to grow in popularity, so does the importance of delivery services and last-mile technology. Last-mile delivery refers to the last step in the delivery process before the customer gets their items. 
Efficient last-mile delivery is important if you're going to meet customer expectations in the modern era. After all, if customers can't get their items quickly and without damage, they won't hesitate to look for another retailer.
This article explains the different ways last-mile technology is improving delivery services. We'll talk specifically about the transformative power of technology in refining and redefining this crucial segment of the supply chain.
We're doing this because we want to make your life easier while also saving you time and money. We're on your team, and we think this approach could be helpful. 
Key takeaways
As the eCommerce industry continues to expand, last-mile delivery technology can help companies keep up with the increased demand. 
Last-mile delivery technology uses features such as the Internet of Things (IoT) and machine learning to optimize final-mile delivery.
Using last-mile delivery software can help you reduce failed deliveries, increase customer satisfaction, and plan for the unexpected. 
Large eCommerce companies like Amazon, Uber Eats, and Walmart have already incorporated last-mile delivery technology into their work.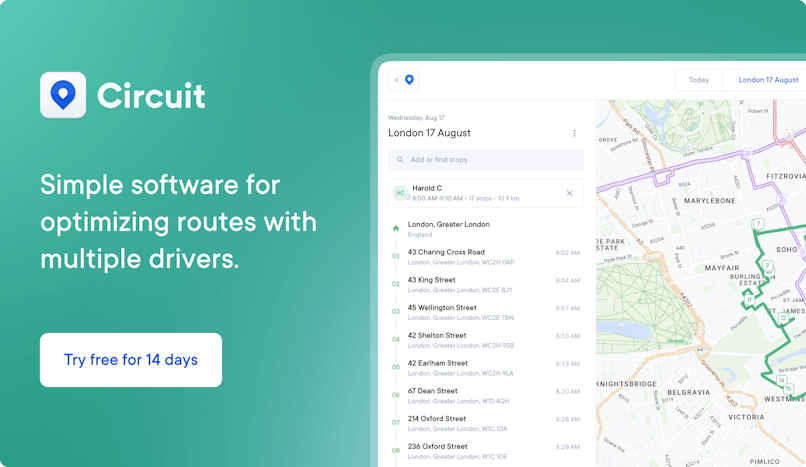 What is last-mile technology?
Last-mile is the final step in the delivery logistics process. It's when the items move from a warehouse or distribution center to the customer's doorstep or place of business. 
Usually, it involves delivery drivers transporting packages or shipments directly to customers. When used effectively, it can bridge the gap between your internal logistics operations and a high-level customer experience that keeps them coming back.
In today's world, technology can make or break the success of your last-mile delivery efforts, especially given the recent boom in eCommerce and online shopping. We'll spend the rest of the article talking about how you can use technology to your advantage in your delivery operations.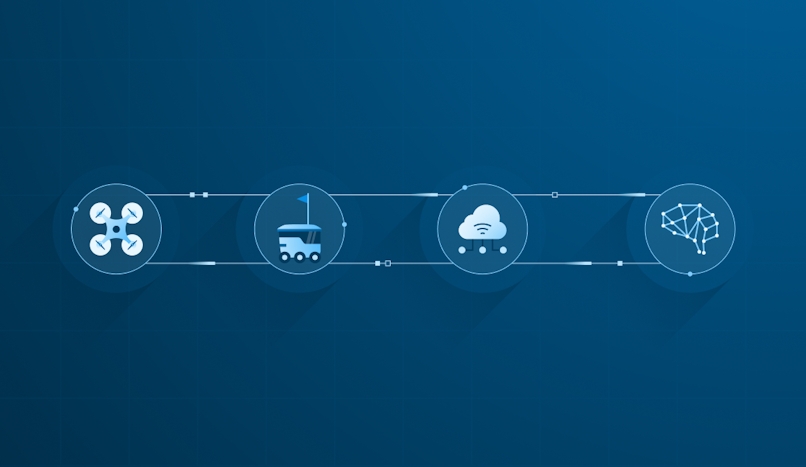 Key technologies fueling last-mile delivery
We explain some of the key technologies driving the last-mile delivery process.
How last-mile technology improves delivery
Today, the growing popularity of online shopping has changed what customers expect from deliveries. We all want to get our orders quickly and accurately without experiencing any hiccups or delays. 
Even when you don't see it happening, last-mile delivery is what makes this process run smoothly and efficiently. In the next few sections, we'll talk about some of the most important ways that last-mile delivery can help customers and businesses. 
Reduced delivery times 
Last-mile technology shaves delivery times and offers faster delivery through route optimization and predictive algorithms.
Many technology solutions only ask you to input a list of delivery stops to quickly produce a fully optimized delivery route. This automation can lower costs and save you several hours each month since you'll no longer have to spend time designing delivery routes yourself.
Once you begin optimizing routes automatically, your drivers should spend less time figuring out what routes to drive and more time driving routes that have already been optimized for success. 
Increased customer satisfaction 
Customers love the real-time tracking and precise ETAs that last-mile technology can offer. They won't have to wonder when their package might arrive or whether their items are running late. 
Route optimization can also improve customer satisfaction because customers are less likely to experience late or delayed deliveries. 
As they experience these benefits in real time, they may develop greater trust and brand loyalty that's likely to result in future business and positive referrals. 
Cost-efficiency gains 
Implementing last-mile delivery technology can save you money in the long run while also providing a better delivery experience for everyone involved. 
Drivers will spend less time on the road when they are driving optimized routes, meaning that you'll spend less money on fuel and maintenance costs.
In addition, you'll have fewer failed deliveries, meaning you won't need to spend as much on unnecessary extra delivery attempts or additional labor costs.
As drivers get closer to arriving at customers' homes or businesses, last-mile delivery software can send dynamic notifications to make sure someone is available to sign for the package.
Who doesn't want a more cost-effective delivery experience that also meets or exceeds consumer expectations? 
Enhanced sustainability 
Improving last-mile delivery can have a positive effect on the environment. You can reduce carbon emissions when your drivers aren't spending as much time on the road. 
You may also choose to use electric or hybrid delivery vehicles as another way to have a more positive environmental impact. These cars emit less gas than traditional vehicles and reduce energy consumption.
Scalability for businesses 
It doesn't look like the growth of eCommerce will slow down anytime soon. This means that scalability should be a top priority for your delivery business.
Last-mile delivery technology can help. As you improve your operations, you'll be able to successfully increase your capacity without investing large amounts of money in additional labor or resources. 
You'll automate tasks such as route optimization, which will also allow you to make more deliveries in less time.
Scalability doesn't just help your business stay afloat. It also helps you grow your business, which means more profitability and security for everyone involved. It's a win-win. 
Improved accuracy and reliability 
By implementing last-mile delivery technology, you'll minimize errors and make sure that items always reach the right location. 
Your system will provide real-time delivery notifications to customers and ensure they know when they should be available to sign for packages. As a result, you'll spend less time working backward to address failed deliveries or help upset customers. 
When your percentage of accurate and precise deliveries goes up, you'll garner more customer trust and loyalty for your brand. I don't know how you feel, but this sure sounds nice to us.
Adaptability in changing environments 
You never know when an unexpected storm, a spike in order volume, or a traffic jam might force you to change your delivery plans. It's a pain, isn't it?
Thankfully, last-mile delivery technology can help you adapt to each of these situations so that your delivery services remain uninterrupted. Software like Circuit for Teams is built to respond to dynamic factors, updating routes in real time to make sure these factors are taken into consideration.  
You'll keep order fulfillment within the desired time frame, even in the face of obstacles, regardless of whether you're serving rural areas or urban areas.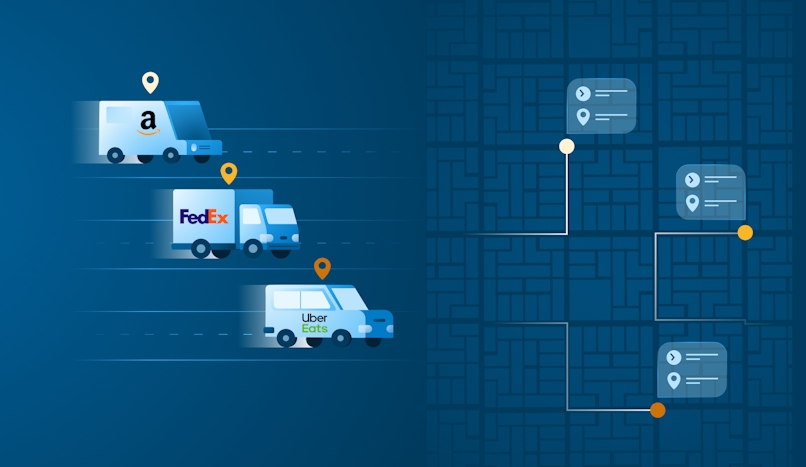 4 examples of brands using last-mile technology
Let's look at some popular brands that are using last-mile delivery technology to grow their businesses and keep their customers happy:
Improve last-mile logistics with delivery software
The logistics industry should continue to transform and evolve with the growth of technology. However, one thing is certain — retailers and logistics companies can always benefit from looking for ways to optimize the last leg of their delivery process.
Circuit for Teams can help you take your last-mile delivery to the next level. Our software can optimize many of the features you've read about here. 
Our software allows for real-time delivery optimization to make sure your drivers never spend more time on the road than necessary. You can also provide real-time ETAs and delivery updates to customers so they know exactly when to expect their packages. 
Since we ask for proof of delivery in the app, you'll cut down on your number of failed home deliveries and eliminate the amount of time you spend backtracking or solving issues.
Give Circuit for Teams a try today, and you could save up to 20% on your in-house delivery costs!