9 minute read
The 4 Key Features of Delivery Dispatch Software
This post covers the 4 key features of any delivery dispatch software and how we incorporated them into Circuit, our delivery management solution.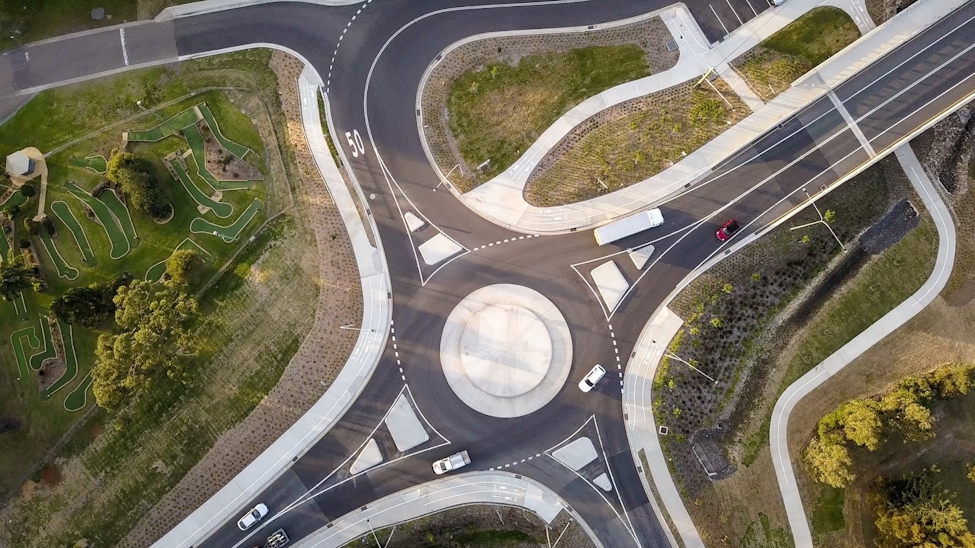 The many responsibilities of your delivery dispatch team can quickly snowball out of control.
Dispatchers need to optimize routes, provide customers with up-to-date ETAs, make changes to routes in progress, and handle any customer inquiries (such as delayed or missing orders).
Some delivery companies use several different platforms to manage their dispatching. A delivery team may use route planning tools to create fast, efficient routes while using electronic proof of delivery apps to collect and store proof of delivery (POD).
But it's better for your delivery business (and the overall customer experience) to find a delivery dispatch software that streamlines a dispatcher's responsibilities into one management solution.
By reducing the number of tools your dispatchers need to use throughout the day, your dispatchers save time because they don't need to juggle multiple platforms. In turn, this makes it easier for you to grow, and optimize, your delivery business.
This post covers the 4 key features of any delivery dispatch software and how we incorporated them into Circuit, our delivery management solution.
If you're ready to see the benefits of using cost-effective delivery dispatch software to plan and complete your delivery routes, sign up for a free trial of Circuit.
1. Route Optimization (Making the Fastest Route Possible)
Route optimization — sometimes called route planning or route scheduling — is about creating the fastest route possible for your delivery drivers.
Faster routes mean that more packages can get delivered in a single day, saving on labor and fuel costs and providing customers with their packages sooner.
But to a dispatcher, route optimization can be a major pain, as well as a time-drainer.
Optimizing a delivery route requires factoring in the number of stops, the number of drivers, and other variables such as traffic patterns and speed limits.
If your dispatch team has to use manual processes, such as free software like Google Maps to plan their multi-stop routes, then they're getting the worst of both worlds.
They are spending hours on creating routes. The larger your team, the more impossible this task becomes.

Even after spending hours creating routes, these routes still aren't optimized. No matter how much time they spend with pencil to paper, it's borderline impossible to optimize a route without some advanced routing software.
But even finding the best online route planning tool may not be enough. Some of them limit the number of stops you can use; others make you print out your routes and give them to your driver, which isn't efficient or scalable.
For more information on the limits of various route planners, check out our article where we discuss the pros and cons of free route planners.
How Dispatchers Can Use Circuit to Optimize Routes
Route optimization is the cornerstone of Circuit's software and has been from the beginning, when we first started helping professional couriers complete their stops more efficiently.
We have two different options: Circuit's route planner for individual drivers and Circuit for Teams. In this post, we focus on Circuit for Teams, which lets your dispatcher and delivery managers run their delivery team within one platform.
Note: Circuit for Teams is available as both a mobile app for drivers (on both iOS and Android devices) and a web app for dispatchers and managers.
To start, dispatchers can either upload a spreadsheet with customer orders or manually enter addresses.
(Circuit's manual entry is quick and easy because we use the same autocomplete technology as Google Maps, which suggests addresses based on your location.)

Once the addresses are loaded into Circuit, dispatchers can set several different parameters to customize their routes.
Priority Stops: Set a priority stop when you need a specific stop to be made first in the route.

Time Constraints: By setting time constraints, you can make sure deliveries are made within requested time windows or your delivery drivers are back at the warehouse by a certain time.

Average Time per Stop: By setting the estimated average time per stop, you let Circuit know how many stops it can plan in a day. Plus, due to traffic patterns and time windows, the amount of time you spend at a stop does change what your optimized route will look like. For example, completing your first ten stops before the morning rush will give you a different route than completing your tenth stop during the morning rush.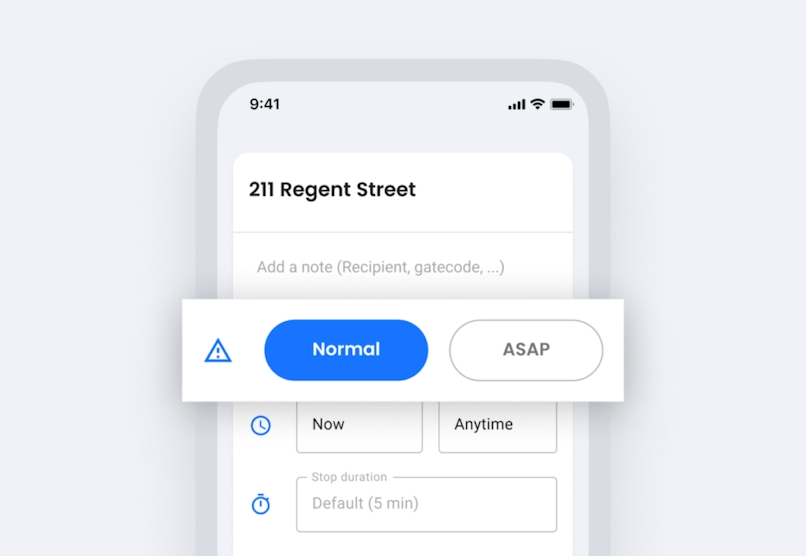 Once you're done customizing your route, just click optimize and Circuit does the rest.
Plus, with Circuit for Teams, there's no limit on the number of stops you can have in a route or how many routes you can optimize in a day.
The amount of time your delivery dispatchers will save by using Circuit is substantial.
For example, one of our customers is a courier company that delivers medication in a major city. They started using Circuit in the early days of their business, when they just had two couriers on payroll. And by using Circuit, they scaled up their operations by 300% within one year.
2. Route Monitoring (GPS Tracking)
Route planning is only the beginning of a dispatcher's day. When routes are in progress, things can quickly change, and without a delivery dispatch software equipped to handle those changes, things can go awry.
For instance, your courier business may get last minute delivery orders that need to be fulfilled ASAP. Now your dispatcher needs to figure out which courier has more time in their route and can handle another stop or find which courier is closest to the parcel's pick up and drop off locations.
Without a route monitoring tool — sometimes called GPS tracking or driver tracking software — your dispatcher is in the dark as to their driver's whereabouts.
How Dispatchers Can Use Circuit's Route Monitoring Feature
With Circuit for Teams, you get access to our route monitoring system, which gives you real-time tracking of your drivers.
What sets our route monitoring feature apart from the competition is how Circuit provides you with accurate GPS tracking and relevant info.
Circuit tells you where your drivers are within the context of the route.
By looking at your Circuit dashboard, you can see: where your drivers are, what stop they just completed, and where they're going next — with updated and reliable ETAs. Our route monitoring software uses the same optimized routes you created that morning; there are no discrepancies between ETAs.
Another benefit of route monitoring is that it reduces the amount of time a dispatcher has to take to field calls from customers inquiring about their delivery status.
If you're managing a fleet of couriers, then you can potentially be fielding dozens (if not hundreds) of calls throughout the day. This limits your ability to handle other more pressing tasks, such as onboarding new drivers, re-optimizing routes based on new orders, and preparing for the next day.
One of our customers, Pilar Ordonez, would receive several calls a day from customers wanting to know the ETA of their delivery… before she started using Circuit as her delivery dispatcher software.
Pilar went looking for a solution because her process was inefficient and resistant to growth — she had to take down the customer info, call her drivers, find out where they were (interrupting their route because they had to pull over to take her call), and then call the customer back.
Once Pilar started using Circuit for Teams, she could easily look at her screen and give the customers an accurate ETA. She estimates this one change saves her around an hour a day (that's not factoring in the time she saves using Circuit for Teams to optimize her drivers' routes or the time her driver saves by driving the most efficient route possible).
But there's an even more efficient way to keep customers informed about their deliveries, which we cover next.
3. Recipient Notifications (Client Facing Order Tracking)
Delivery dispatchers can significantly reduce the amount of time they need to spend fielding customer inquiries by using recipient notifications or customer tracking.
These status updates are becoming more common in last-mile delivery. If you've ever ordered a package from Amazon, chances are you've received detailed and timely tracking information as your package makes its way to you. By using Circuit for Teams, you can provide that same level of service, no matter the size of your courier team.
How Dispatchers Can Use Circuit to Send Recipient Notifications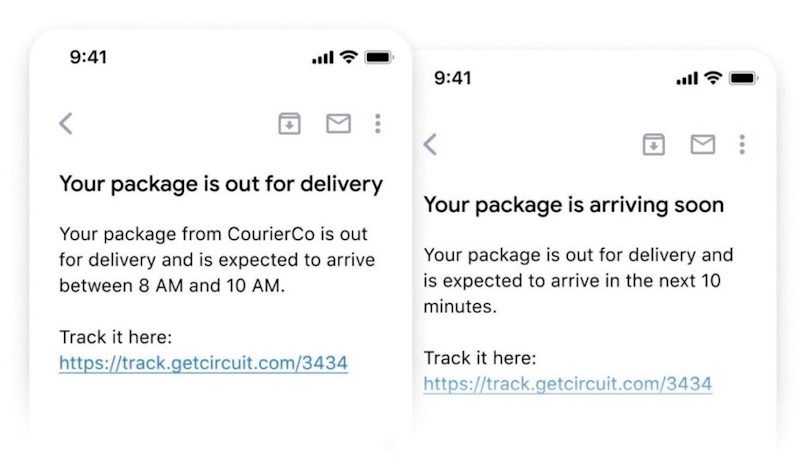 You can enable Circuit to send out SMS messages or emails (or both) to your customers.
First, Circuit sends out a message to your customers when the driver has officially started the route.
In this first message, customers get a general ETA (based on the optimized route your dispatcher created with Circuit) along with a link to a dashboard. The customer can click this link and follow along in real time as your couriers make their stops.
When the driver gets closer to a customer's stop, the customer gets another notification, giving them a more precise ETA.
Plus, customers can communicate directly with their driver via Circuit's messaging system. Let's say your customer lives in a hard to find unit or has a dog who stresses easily when someone rings the doorbell. The customer can message their driver, let them know of any special restrictions or directions for their stop.
This allows your dispatchers to focus on other pertinent tasks. And, you can easily take on new clients without having to worry about whether your dispatchers can manage the increase in workload.
4. Proof of Delivery
Even if your dispatcher isn't getting called for delivery ETAs, they may still receive a number of calls asking about missing orders.
An order may be "missing" for several reasons. Porch pirates could have taken it, the delivery driver could have placed the package in an area where the customer can't see it, or the package could have mistakenly been left at the wrong door.
For these reasons — and more — it's important to get proof of delivery to verify when and where your couriers left the package at its destination.
How Dispatchers Can Use Circuit's Two Proof of Delivery Methods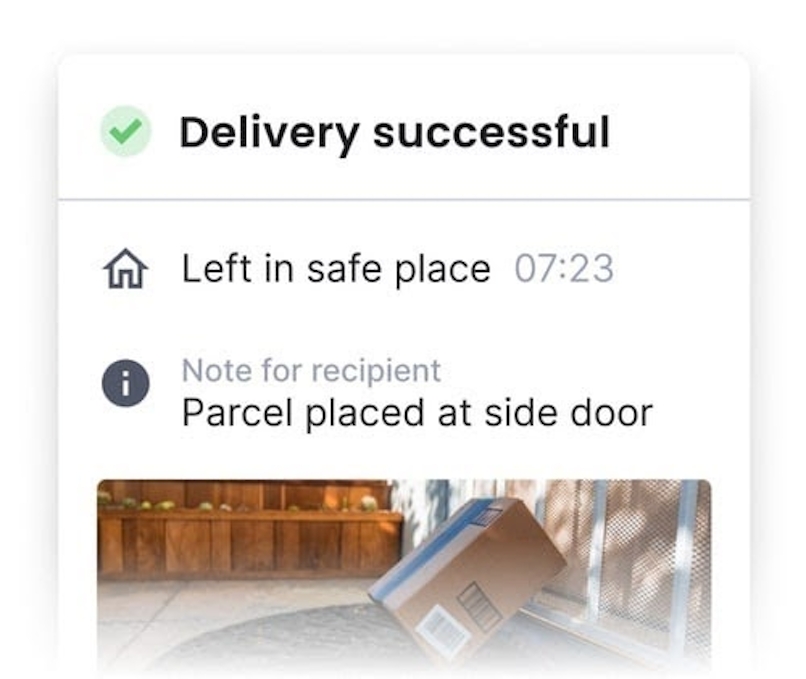 Circuit lets your drivers collect proof of delivery in two ways.
Photographic Proof of Delivery: When your driver delivers a package and there's no one to sign for it, or a signature isn't needed, the driver can still take a photo and load it into Circuit — offering your customer, and your business, peace of mind.

Electronic Signature: Sometimes a signature is required, depending on what (or where) you're delivering. With Circuit, drivers can use the mobile app to collect a customer's signature.
Our electronic proof of delivery system — which is built into Circuit for Teams, side-by-side with route optimization, route monitoring, and order tracking — keeps your dispatchers and drivers on the same page.
Now, if a customer calls your back office and complains about a missing package, your dispatcher doesn't have to take the time to call the driver and find out what happened — crossing their fingers that the driver will remember exactly where they left a package twenty stops ago. Instead, your dispatcher can look in Circuit and see whether the driver uploaded a photograph of where they left the package or a signature from whoever signed for it.
How Proof of Delivery Reduced One Company's Loss
One of our customers, a food delivery service, was re-delivering about one meal a day based on customer complaints of missing parcels.
But when this business started using Circuit's proof of delivery feature, all of their missing package complaints were easily solved. The delivery manager would reference the POD photos his drivers took of where they left the food parcel — saving this company time, resources, and labor.
How Delivery Drivers Can Use Circuit's Mobile App to Complete Deliveries
Circuit works as a delivery dispatch software because it connects back of the house operations (route planning, route monitoring, etc) with on the road, last-mile delivery.
It's a software that bridges both route planning and route execution.
We described above what it's like using Circuit for Teams on a web app as a dispatcher, but Circuit also has a mobile app that drivers can use on the go.
Because Circuit is a free app, drivers can download it onto their smartphones without you having to issue any hardware (like a TomTom or Navigon dashboard set).
In Circuit's mobile app, your delivery drivers get immediate access to their optimized routes, including any real-time changes made by their dispatcher.
Plus, the Circuit mobile app works in tandem with popular GPS navigation apps like Google Maps, Apple Maps, and Waze.
Final Thoughts: Using Circuit for Teams as Your Delivery Dispatch Software
Whether you're running a delivery team for a restaurant, an eCommerce store, or a larger courier fleet, you'll benefit from Circuit's delivery dispatch software.
If you're using disparate platforms to complete your last-mile delivery operations, you'll eventually reach a point of unsustainability, where your dispatchers can't effectively manage your couriers and their routes, limiting your growth.
With Circuit, we take the key features of a delivery team and let you manage them out of one dashboard.
Now, you can create optimal routes in seconds (not hours), track your couriers as they complete each stop, send out automatic shipping updates to your customers (cutting down on the time you need to spend on the phone giving out ETAs), and electronically collect and store proof of delivery.
If you're ready to see the benefits of using cost-effective delivery dispatch software to plan and complete your delivery routes, sign up for a free trial of Circuit.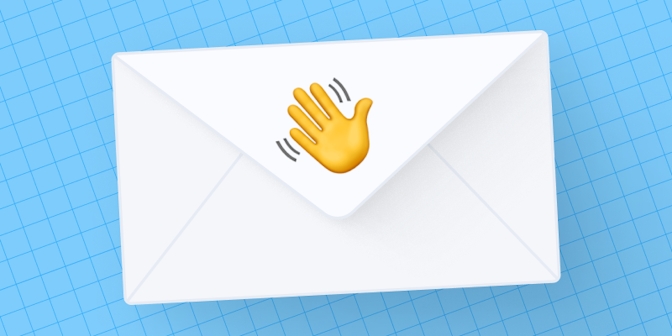 You made it this far!
Chances are you'll love our other stuff too. Get our newsletter for the latest on all things delivery.