13 minute read
9 Best Dispatch Software for Delivery Companies in 2023
The right dispatch software can streamline your dispatch process to save time and money. Learn the best dispatch software in 2023.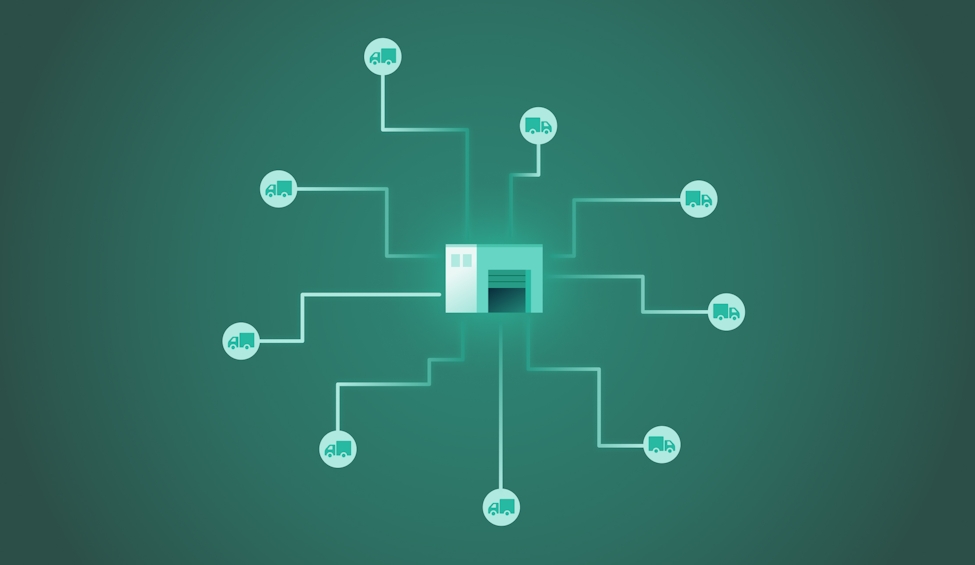 Attention all delivery business owners!
Do you find it challenging to keep up with customer demands while also managing a team of drivers and delivery schedules? 
If yes, dispatch management software could be the multitasking solution to your problems.
Dispatch software helps businesses manage and optimize their delivery or service routes.
It allows dispatchers to add customer addresses or service locations, set constraints like delivery windows or driver availability, and create the most efficient driver routes.
Delivery service dispatch software can help you streamline your logistics management, enhancing the customer experience. 
This should eventually help you improve your bottom line.
In this article, we've rounded up the nine best dispatch software options for delivery companies in 2023. 
Whether you're a small startup or a large enterprise, there's a software solution on this list that can help take your business to the next level.
Key takeaways
Circuit for Teams and Route4Me have the most extensive offerings.
Certain software programs include mobile and desktop apps, which might be particularly helpful for quicker updates.
You should test drive various software before choosing one for your company.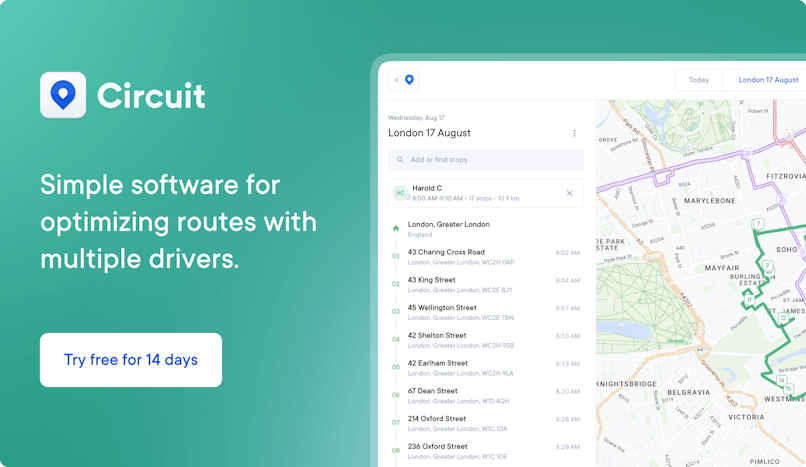 Circuit for Teams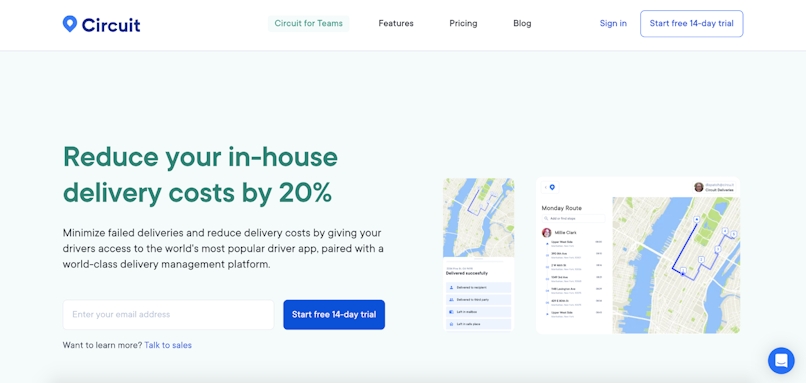 First, let's address the elephant in the room: We listed Circuit for Teams first because we think it's the best. 
But don't worry — we won't let that affect our coverage of the other players on the field.
Circuit for Teams is a powerful and user-friendly route optimization software for last-mile delivery companies of all sizes.
With its intuitive interface and advanced features, Circuit for Teams helps you streamline your dispatch process, improve transportation management, and boost customer satisfaction.
By optimizing routes and reducing travel time, businesses using Circuit for Teams can reach customers more quickly and efficiently, leading to happier customers.
What makes Circuit for Teams great? 
A ton of features make Circuit for Teams stand out, including: 
Smart routing algorithm 
Imagine you're a busy dispatcher wrangling with manual processes like planning routes and assigning drivers. 
It can take up a lot of time and effort, but Circuit for Teams makes it a breeze.
One of the standout features of Circuit for Teams is its smart routing algorithm, which automates the process of planning the most efficient delivery routes based on real-time traffic data, delivery windows, and other factors.
This means you can say goodbye to the headache of manual route planning and enjoy a smoother and more streamlined dispatching process.
Marley Shoults, the Events Coordinator for Roll This Way, used to spend up to 90 minutes to map out a single driver's route. This added up to six hours on busy days.
Marley knew there had to be a better way. "I realized that I needed to change the way that I was routing."
Then she discovered Circuit for Teams. 
"It's really hard to map out all of these different routes. And so, with Circuit, what we do is we put in all of the addresses that we need to deliver to, and then it optimizes the route for us. So, it'll tell us which driver needs to go where and what time they need to leave."
Real-time tracking 
If you're a business owner managing a team, keeping track of your drivers and their locations can be a hassle. 
Circuit for Teams' real-time GPS tracking feature eliminates this problem by allowing dispatchers to know where their drivers are at all times.
Dispatchers can respond to changes in the field quickly and adjust routes as needed. 
This can result in faster and more efficient customer service, leading to greater satisfaction and loyalty.
Electronic proof of delivery (POD)
Circuit for Teams' app allows drivers to capture electronic signatures, reducing paperwork and the risk of lost or damaged documentation. 
You can also turn off POD when it's not necessary, saving valuable minutes during the delivery process.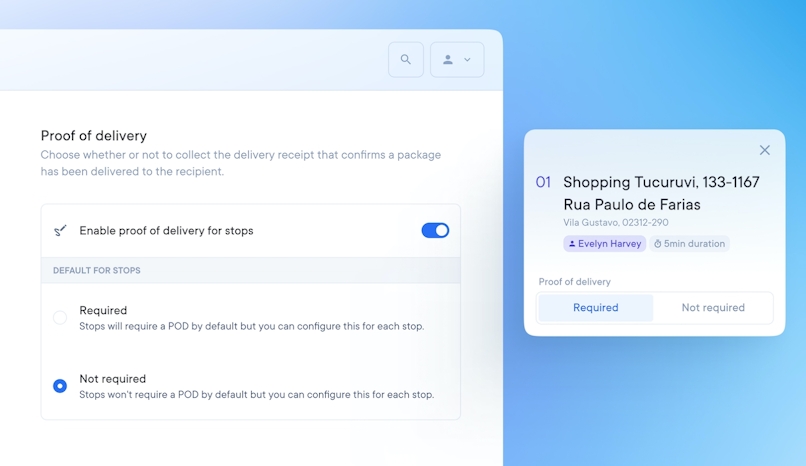 Convenient mobile app
With the mobile app, drivers can access delivery details and update stops while on the go. 
And according to Alex Maxey who works as a courier for a large company in Ontario, Canada, doing multiple deliveries each day, it makes his life "infinitely easier." 
Watch a short video to learn more about his experience with the app.
Circuit for Teams also offers a hands-free option to help keep drivers safe while on the road.
This feature allows drivers to navigate the app using voice commands or simple button presses, reducing the need for manual push and minimizing distractions while driving.
What's more, the Fast Package Finder helps drivers find packages faster at each stop, saving up to an hour each day. 
Guaranteed priority package delivery
With Circuit for Teams, your dispatchers can quickly tag priority deliveries in their spreadsheets to make sure the most urgent packages reach their destination on time.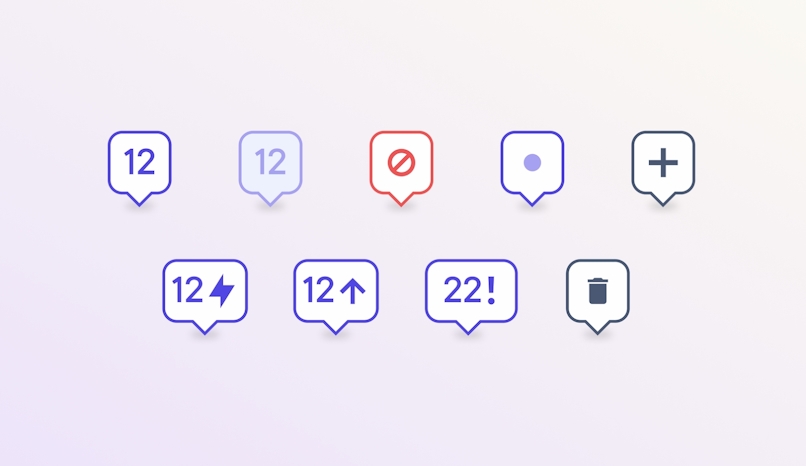 Customizable time windows
Missed deliveries can be costly for businesses, with each failed delivery costing an average of $17.20. 
And with 8 percent of first-time deliveries failing, it's important to take measures to reduce this risk.
One way Circuit for Teams helps businesses mitigate the risk of missed deliveries is by offering flexible and fixed delivery windows.
With flexible delivery windows, customers can pick a window of time when they'll be available to receive their delivery — giving them more control over the process.
On the other hand, fixed delivery windows allow businesses to schedule specific delivery times with customers, reducing the chances of missed deliveries.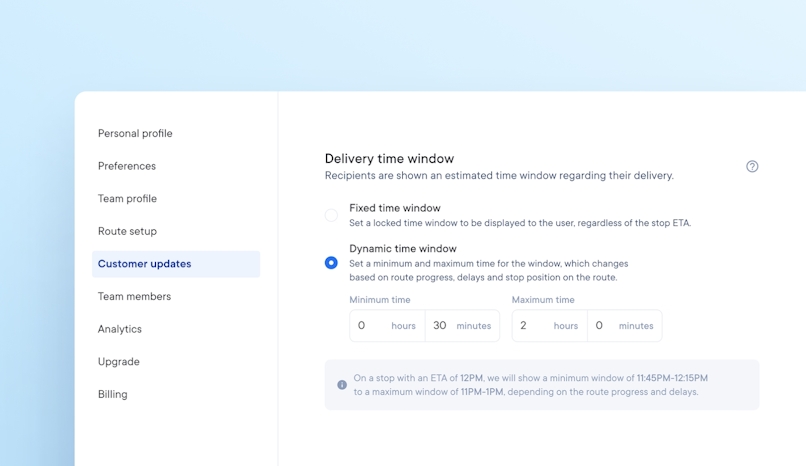 And with the software's mobile app, drivers can access delivery details and update stops in real time, and while on the go.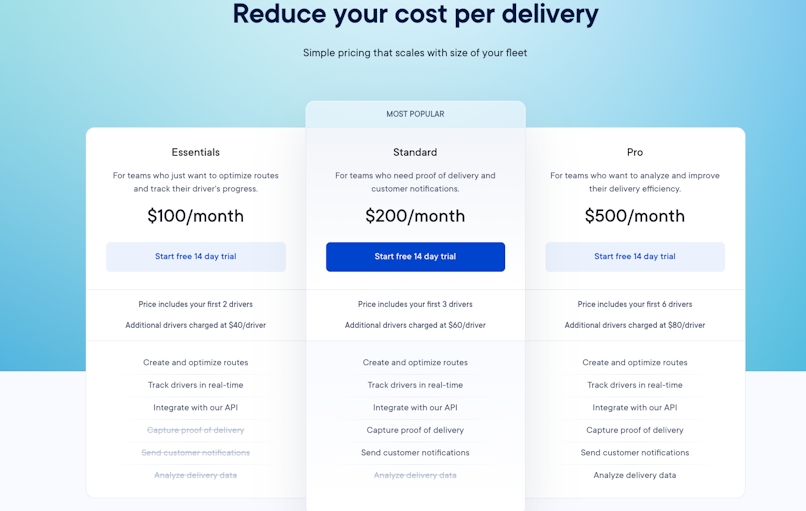 Circuit for Teams offers simple pricing that scales with the size of your team. We offer three plans:
Essentials. $100 per month. This plan is ideal for teams just wanting to optimize routes and track their drivers' progress in real time. The pricing includes your first two drivers. Additional drivers cost $40 per driver.
Standard. $200 per month. The Standard plan is best for teams needing proof of delivery and customer notifications. The plan includes three drivers, with additional ones charged at $60 per driver.
Pro. $500 per month. If you want all the features of the first two plans and the ability to analyze delivery data, the Pro plan is for you. It includes your first six drivers. The additional driver charge is $80 per driver.
We also offer a free trial to help you evaluate if the software is a good fit for your business.
The best part? You can sign up for the free trial directly on our website without ever speaking to a salesperson. 
This means you can start using our platform immediately, without any pressure or obligation to buy.
Track-POD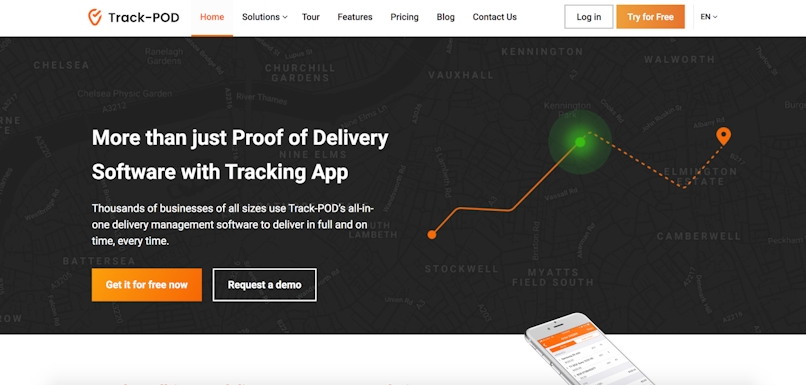 Track-POD is an all-in-one dispatch software that makes managing delivery schedules and tracking drivers easier. 
Its interactive interface allows dispatchers to assign tasks, track progress, and communicate with drivers.
The app works globally and gives up-to-date and highly detailed maps, regardless of location.
What makes Track-POD dispatch software great? 
Track-POD offers real-time driver tracking that lets dispatchers track their drivers' locations and progress in real time. 
This helps them better understand various issues drivers face on the field so they can make adjustments accordingly. 
Track-POD also allows delivery companies to create customizable delivery forms with the ability to send notifications and collect e-signatures. 
This feature helps businesses make accurate deliveries and improve customer satisfaction.
The software also boasts helpful features, including safety management, team optimization, and API integration.
Track-POD offers two types of pricing plans: 
Per driver
Standard. $29 per month
Advanced. $49 per month
Advanced Plus. $69 per month
Enterprise. Custom pricing
Per order
S Plan. $285 a month per 1,500 orders
M Plan. $510 a month per 3,000 orders
L Plan. $900 a month per 6,000 orders
XL Plan. $1,440 a month per 12,000 orders
Not sure if Track-POD is right for you? Try its free seven-day trial, with no credit card needed.
Route4Me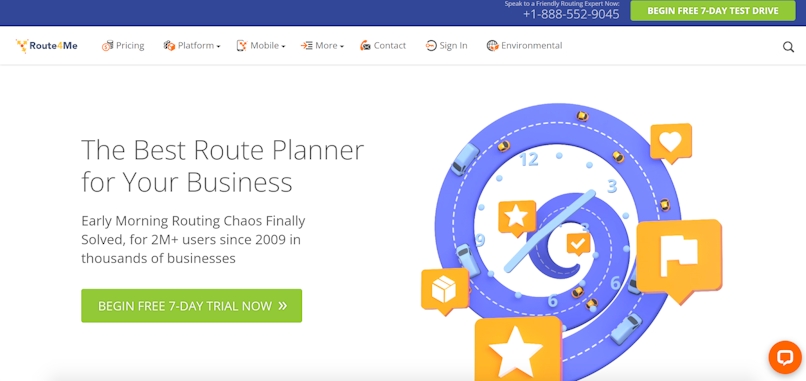 Route4Me is dispatch software designed to optimize delivery routes for maximum efficiency. 
The software's advanced cloud-based algorithm considers factors like traffic patterns, delivery windows, and driver availability to create the most efficient routes possible.
What makes Route4Me dispatch software great? 
Route4Me offers comprehensive analytics to help delivery companies make data-driven decisions about their operations. 
Dispatchers in the back office can access detailed reports on delivery times, driver performance, and more — helping them identify areas of improvement and optimize their operations.
Route4Me can integrate with other software systems, including eCommerce platforms, customer relationship management (CRM) systems, and accounting software like QuickBooks. 
This makes it a flexible solution for various delivery companies.
Customers can choose from three route planning and optimization packages:
Route Management. $199 per month
Route Optimization. $249 per month
Route Optimization Plus. $349 per month
Don't forget to take advantage of Route4Me's free seven-day unlimited trial to better understand the software.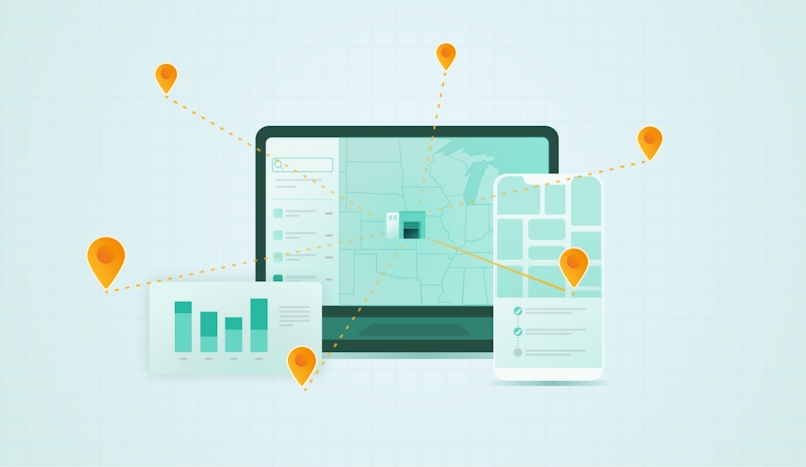 Onfleet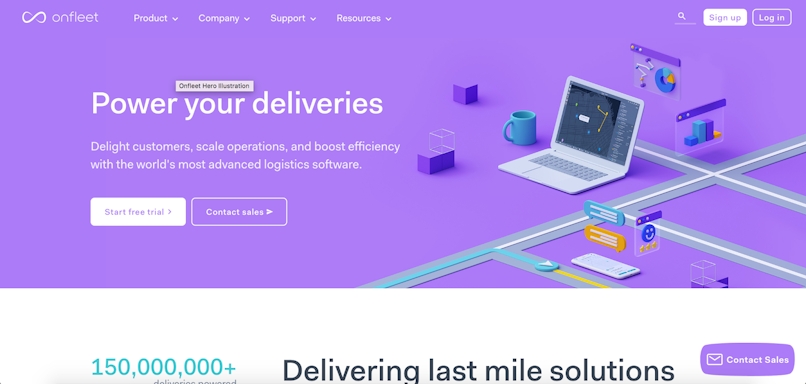 Onfleet is a comprehensive dispatch software solution designed to help delivery companies improve their operations and give excellent customer service.
Onfleet's intuitive interface, real-time tracking, and automated dispatching are just a few features that make it stand out.
What makes Onfleet dispatch software great?
Onfleet is available in 90+ countries and has powered more than 150 million deliveries, establishing itself as a reliable solution for businesses across industries. 
Its intuitive web dashboard allows you to deliver packages efficiently by combining routing and dispatch operations.
The auto-assign feature helps dispatchers save time and reduce errors by assigning tasks to drivers based on location and availability. 
Onfleet's quick job scheduling helps make sure drivers complete deliveries on time.
Onfleet offers three pricing plans:
Launch. Starting at $500 per month
Scale. Starting at $1,150 per month
Enterprise. Custom pricing
The company also offers a 14-day free trial for new customers.
Tookan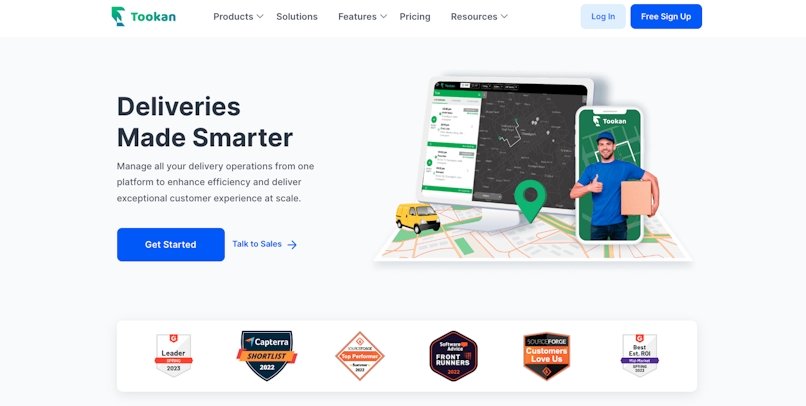 Tookan is a flexible dispatch software that allows businesses to manage a variety of tasks. 
These can range from simple deliveries to complex field service management needs.
Dispatchers can assign tasks to drivers and track progress in real time, making sure drivers complete deliveries on time and to the customer's satisfaction.
What makes Tookan dispatch software great? 
Tookan empowers businesses with a host of features, including optimized routes, automation, and real-time tracking. 
This makes it a great fit for business-to-business (B2B) and business-to-customer (B2C) companies.
The automated dispatch solution eliminates manual inputting by auto-assigning orders to the closest available delivery agents.
It also offers advanced features like cash management, which allow you to supervise and maintain a record of each delivery agent transaction.
Tookan offers four scalable pricing plans:
Startup. $59 per month
Grow. $149 per month
Standard. $299 per month
Enterprise. Custom pricing
All plans include a 14-day free trial. 
Verizon Connect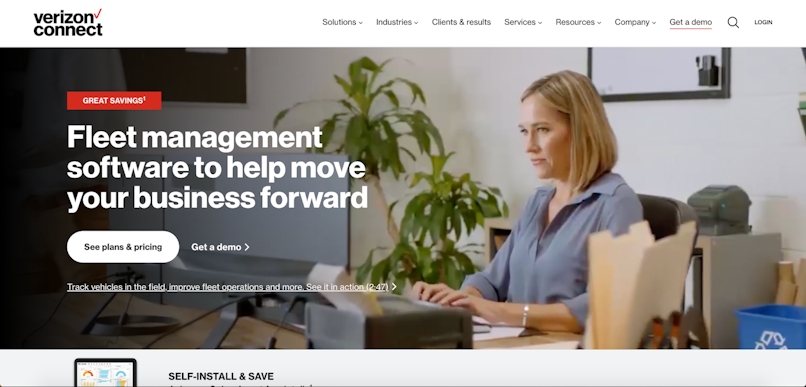 Verizon Connect offers advanced dispatch capabilities that can help track vehicles in the field, improve fleet operations, increase worker productivity, and encourage safer driving.
It can scale to meet the needs of businesses of all sizes. It caters to diverse fields, ranging from construction to farming.
What makes Verizon Connect dispatch software great? 
Verizon Connect comes with advanced GPS tracking software. 
You can find vehicle status and activity and give customers accurate estimated times of arrival (ETAs). 
This helps address common pain points like high fuel costs, worker productivity, and asset security. 
Verizon Connect might be an especially good fit if your team consists of electric vehicles (EVs). 
The software gives EV details in real time, including the battery-level percentages. 
You can also set up low-battery alerts and review reports for optimizing your EV usage and regular fleet maintenance.
Verizon Connect offers two tracking plans: 
Reveal Starter (online only). $0.66 per vehicle per day
Reveal. Custom pricing
Both plans come with a 30-day satisfaction guarantee. This means you can cancel for free any time during the first 30 days.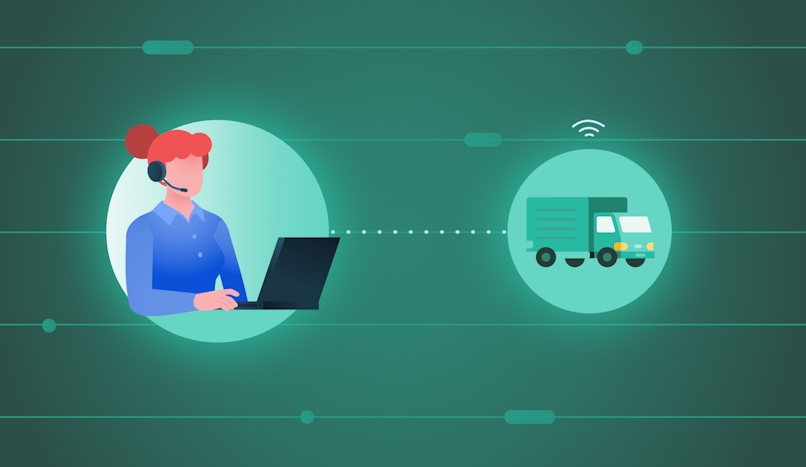 Motive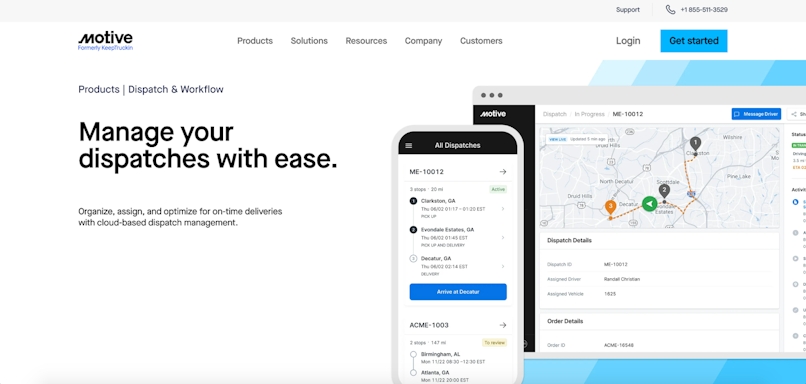 Motive — formerly known as KeepTruckin — offers a high-powered tracking solution. 
It allows you to dispatch your drivers with confidence and offer a good delivery experience.
Motive prides itself on offering "best-in-class tracking," helping you manage delivery orders quickly and accurately.
What makes Motive dispatch software great? 
Motive gives businesses an end-to-end dispatch solution. 
Its delivery management features include team find and order management on the Motive dashboard. 
The Dispatch board allows you to assign orders and track deliveries in real time.
Motive's easy-to-install hardware and simple desktop and mobile apps make setting up a breeze. 
Drivers can manage everything from vehicle inspections to compliance using the intuitive Motive Driver app on their mobile devices. 
The app is highly rated due to its ease of use: It averages a rating of 4.5 on the iOS App Store.
Motive works on a custom pricing model. The price depends on your chosen products and the number of vehicles or assets.
Samsara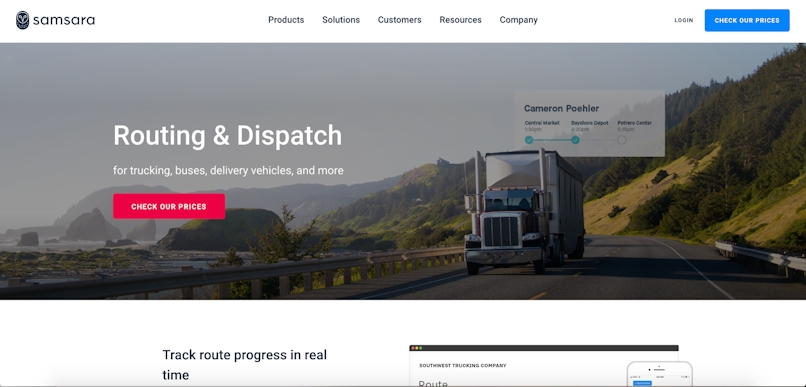 Samsara's route optimization and team management software is a valuable tool for businesses looking to streamline their dispatch operations.
Samsara comes with advanced key features, an intuitive interface, and real-time visibility. 
It can help businesses optimize their routes, reduce delivery times, and improve profitability.
What makes Samsara dispatch software great? 
Samsara lets you manage routes for a wide variety of vehicles, including trucks and buses. 
You can get real-time information about the vehicle's location, route progress, and late or missed stops.
Samsara also makes it easy for dispatchers to reroute vehicles remotely and message drivers to tell them of changes on an app. 
Its open APIs connect with leading route planning and transport management system (TMS) providers, making deliveries hassle-free.
Samsara's plans depend on your needs. Fill out a short form to better describe the fleet management solutions you need and get a quote.
Axon Software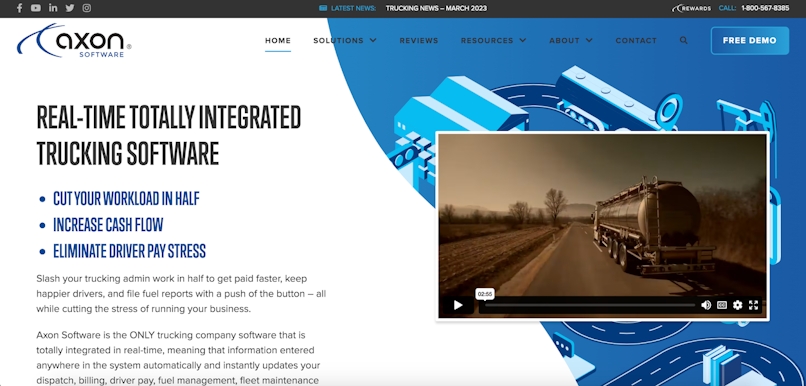 Axon Software is the only trucking company software that offers real-time integrations. 
With 39+ years of experience and over 26,000 users, the trucking dispatch software is a must-have for trucking businesses looking to cut their workload while improving operational efficiency.
What makes Axon Software dispatch software great? 
Axon Software works in real time, so you can make instant changes to dispatch, billing, fuel management, and accounting with a single entry. 
The visual dispatch trucking software removes the confusion of complicated, handwritten lists. 
Instead, drivers get accurate map views to make deliveries more efficient.
Moreover, the truck routing software automatically calculates the trip distance to reduce empty miles and manage hectic workflows.
Axon Software offers a free, no-strings-attached demo to help you learn how it works and discover pricing for your needs.
Choosing the best dispatch software for you
While all the dispatch software products we mentioned in this article have various benefits, Circuit for Teams stands out for several reasons.
Circuit for Teams' smart routing algorithm is extremely powerful, considering real-time traffic data and delivery windows to offer the most efficient routes. 
This can help your business reduce travel time and fuel costs while making timely customer deliveries.
Circuit for Teams also recently introduced several new updates. 
One of the most significant is the ability to copy stops between routes, saving time and streamlining operations.
For businesses with multiple depots, Circuit for Teams now offers enhanced functionality for managing deliveries across locations.
Circuit for Teams can benefit your business
Dispatching software can make or break a delivery company. 
Customers have become more insistent on prompt deliveries and exceptional service. 
A dispatch system can help you offer all that and more. 
The right software allows delivery businesses to streamline their operations, optimize routes, and offer exceptional customer service.
In this post, we covered nine top dispatch software solutions for delivery companies in 2023. 
From Samsara's flexible integrations to Motive's driver app, each delivery scheduling software has unique strengths.
But one software solution that stands out from the crowd is Circuit for Teams. 
Our top-of-the-line dispatch software can help your business save time, reduce costs, and improve service.
With real-time tracking, multiple route management, optional proof of delivery (POD), and accurate ETAs, Circuit for Teams is a must-have if you're in the delivery industry.
Ready to save hours on your route planning? Try Circuit for Teams today.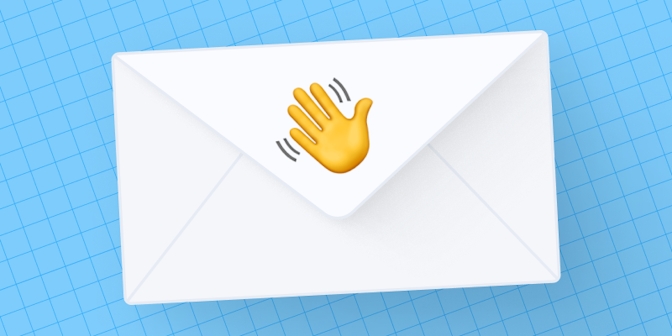 You made it this far!
Chances are you'll love our other stuff too. Get our newsletter for the latest on all things delivery.