8 minute read
How Much Do DoorDash Drivers Make?
How much does DoorDash pay? Learn how much a DoorDash driver makes, how they get paid, tips to make extra money, and more.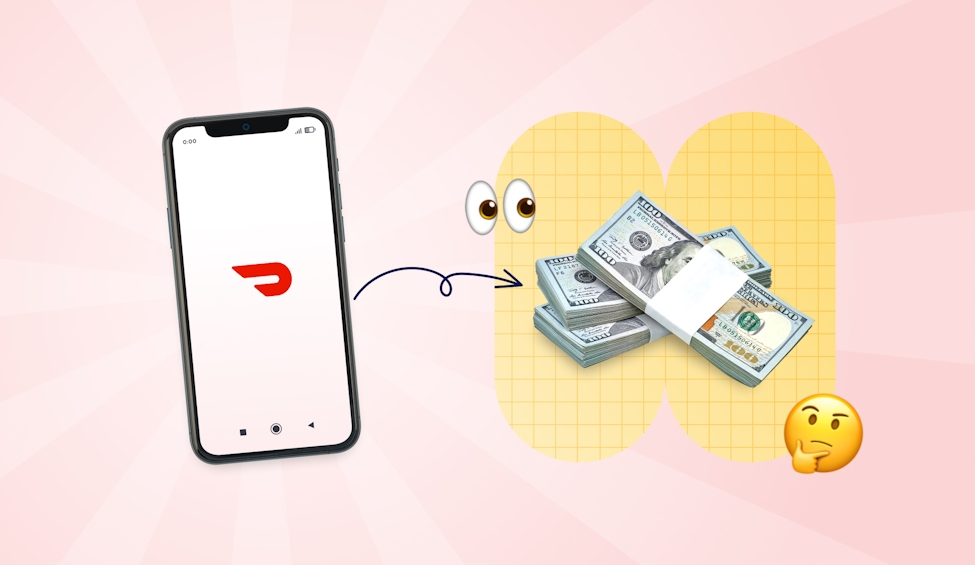 Dashing not for you but still interested in using your car for a delivery job? Check out how Circuit Route Planner can help you optimize your delivery routes, save time, and make more money.
Similar to you, many workers now crave flexibility (make your own schedule), independence (be your own boss), and a way to make the thriving gig economy work for them (live the freelance life).
Becoming a food delivery driver is one attractive option.
As an independent contractor, you act as your own boss. 
But this comes with challenges, too, like wear and tear on your vehicle, gas and vehicle maintenance, and inconsistent earnings. 
Plus, you have to save to pay your own taxes since you're not an employee — boo.
DoorDash is one of the most popular food delivery apps. It's available in more than 7,000 cities across the US, Canada, Australia, and Japan. 
And there are plenty of "Dashers" (the term for DoorDash delivery drivers) who love the gig.
If you're thinking about becoming a part-time or full-time DoorDash driver, you're probably wondering how much you can make.
According to DoorDash, Dashers nationally earn an average of $25 per hour they work, including 100% of tips.
But that number can vary based on several things. Don't worry, we'll tell you all about it later on in this article.
Key factors that determine your DoorDash earning potential
The DoorDash pay model works like this:
Base pay + customer tips (you keep 100%) + promotions (Peak Pay and Challenges) = your pay
Great! So what does all this mean?
Well, DoorDash offers the Peak Pay promotion when it's busy. In exchange for chipping in, you'll get extra money on every delivery.
There are also Challenges and Guaranteed Earning Incentives for new drivers. 
These aren't the same as a bonus. Instead, they give you a guaranteed base pay if you meet the required number of orders. 
For example, "Earn at least $2,750 in total earnings for your first 400 deliveries as a new Dasher if you complete those 400 deliveries in your first 90 days."
In other words, you don't have to be the world's fastest food delivery driver to make money with DoorDash.
If you understand how the system works, you can make it work for you.
Three key factors can affect your hourly pay.
#1 Where you work
Want to up your side hustle?
Then find the area in your city with the most expensive homes and a consistent number of orders and work in this area.
More orders mean more deliveries — which means more money for you.
This doesn't always mean working downtown. In fact, it can mean the opposite.
Working downtown can be a nightmare. It's not just the traffic, either. 
Looking for parking can mean lost time, and paying for parking could mean lost money.
Suburbs are often easier and faster to navigate, and most restaurants have free parking.
You can also consider prioritizing high-end restaurant pickup orders. 
The idea is simple: If the customer can afford a pricey dinner, they should be able to leave a percentage of that as a tip for you.
#2 When you work
Find the peak time of day for deliveries. This is a great idea for a range of side hustles — not just food delivery apps like DoorDash, Uber Eats, or Grubhub. 
You can use this method for ride-share services like Uber or Lyft and even package delivery services like Amazon Flex.
DoorDash also gives incentives to Dashers who work during peak hours. These are the times of the day with the highest number of orders.
The DoorDash app helps you identify peak times, but you can also use common sense to identify some popular times: breakfast, lunch, and dinner! 
You might also find late-night deliveries to be a high-tip time of day.
Find which hours work best for you. After all, time is money.
#3 How you work
Work smarter, not harder.
Do you want to spend all day Monday trying to get enough orders to pay your bills? Or would you rather work a few hours on Saturday, get Peak Pay incentives (like $2 to $5 extra per order), and make the same amount in less time?
It's a no-brainer.
In fact, some Dashers only work on the weekend for this exact reason.
Next, think about the order before accepting it. 
Does it take you far away from the high-volume delivery area? Do you have to go to that one community with the two-block-long line for the security gate? 
Do you have to take 20 bags up 10 flights of stairs? Is it that restaurant with a $20 valet fee and no street parking nearby?
Don't be afraid to say no to orders that don't make sense. 
It's not all about the number of deliveries you make. Sometimes, it's smarter to say no to low-paying orders. 
Create a "say no" strategy to avoid problematic deliveries and boost your hourly rate.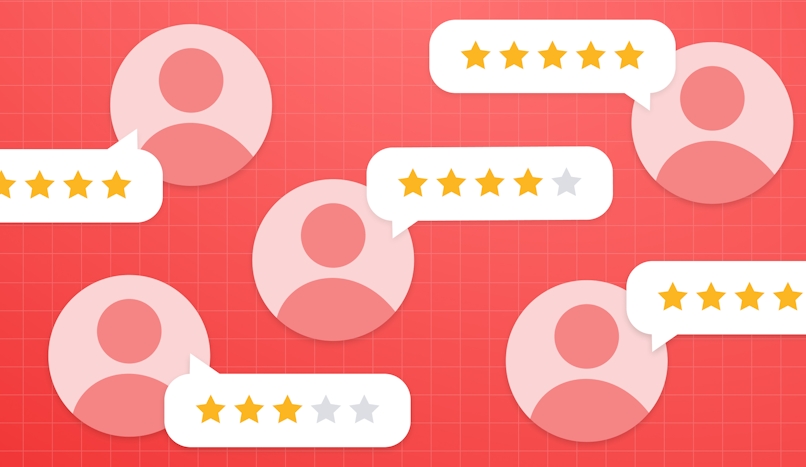 How the DoorDash ratings system can impact earnings
DoorDash drivers are rated on a five-star system — similar to how riders rate their experience with an Uber or a Lyft driver.
Understand and master the ratings system to up your Dasher payouts. Here's how it works:
Customers rate their food delivery experience on a scale of one to five, with five being the highest rating.
You want to stay in good standing with DoorDash. 
Lower ratings can lead to DoorDash deactivating your account. Once you reach 4.2 or below, you could lose access — and your chance to Dash.
But five-star ratings systems can be really subjective, and don't always reflect reality. 
Meaning, you shouldn't be too surprised if you get a bad rating now and then. Many Dashers experience low reviews for no good reason.
For instance, one Dasher said, "I had 7 deliveries. All very friendly people. They all thanked me as I dropped off the food. Checked my ratings after the shift: went from 4.86 to 4.75. 
I really wish DoorDash would let us see who rated us and why. I have no idea what I did to get a low rating. If I had feedback like 'Customer opened the container and the food had shifted and spilled during transit' that would be very useful info."
The goal is to do the best you can and keep an overall high rating. 
DoorDash bases your rating on your last 100 deliveries. As you get new ratings, the older ones have less of an impact.
How to get a five-star rating:
Be on time, every time
Be polite and professional
Be careful with the food
Follow these tips to enjoy a good rating and enjoy extra cash from the tips you get for excellent service.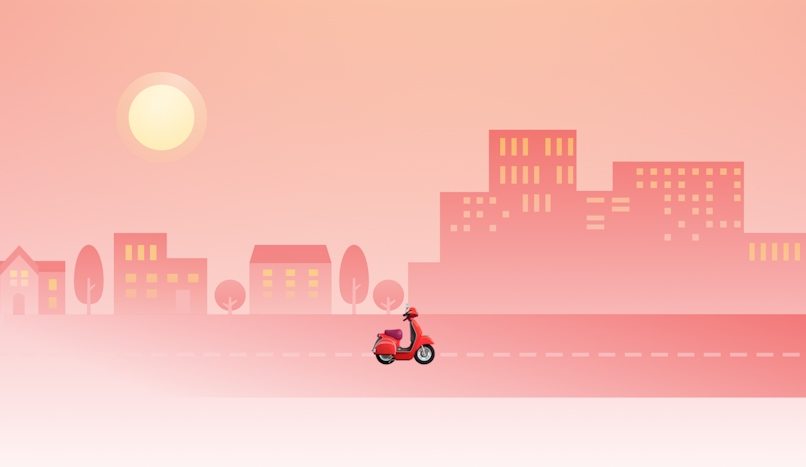 How do you get paid with DoorDash?
I've already mentioned that DoorDash drivers make a national average of $25 per hour, well above the national average minimum wage. 
But how do they get paid?
As a Dasher, you're automatically paid weekly with a direct deposit to your checking account.
You can also choose to get paid daily if you work in the US and much of Canada through Fast Pay. This allows you to get paid once a day for a small fee ($1.99 per transfer).
Finally, you can get paid instantly with DasherDirect if you work in the US. This is a no-fee deposit, and no bank account is required. You're paid through the DasherDirect Business Prepaid Visa Card.
You can track your earnings on the DoorDash app under "Earnings." You can also cash out with Fast Pay or Dasher Direct on your Earnings page.
8 tips to earn the most money on DoorDash
Here are eight of our top tips to make extra money with DoorDash and take your side hustle game to the next level.
1. Work during peak hours
You want to make more money, so pay attention to the best delivery times. Peak hour incentives are a great way to do that and make sure there are always orders available for delivery.
"[You need to complete at least two deliveries to get peak pay.] During peak pay, end Dash after two deliveries, and if you're in a very saturated market and want to continue dashing, make sure you're right at the schedule screen as soon as you end the Dash to pick up the shift that you just dropped," suggests one DoorDash driver.
2. Work in high-traffic areas
This goes hand in hand with working during peak hours. You're more likely to get deliveries and make more money if you're in a high-traffic delivery area.
3. Accept orders that make sense
You don't have to accept every order that comes your way. If an order doesn't make sense, isn't worth your time, or you don't feel comfortable with it, don't be afraid to say no.
One dasher on Reddit suggests, "Try to stick to the $1/mile rule before accepting an order. $7 for a 6-mile drive? Good. $6 for an 8-mile drive? Not good."
4.Turn down low-paying orders
Along the same lines, you don't have to accept low-paying orders. If an order isn't worth your time or effort, move on to the next one.
"Keep at least a mental list of bad apartment complexes. I have three that I don't deliver to unless the payout is sweet. If possible, pop into the leasing office of a given building and see if you can get a paper map of the place," says one driver on Reddit.
5. Develop a "say no" strategy
This is a great way to avoid problematic deliveries and make sure you're making the most money possible.
One Dasher says, "Don't deliver to high schools. It's a waste of time as the customer is most likely a student that probably won't be available to come get the order when you arrive."
6. Keep a high rating
Your Dasher rating is extremely important because a low rating could mean you can't deliver anymore.
7. Be on time, polite, and professional
This will help you keep a high rating and make sure you're making the most money possible.
8. Save some gas
Because you'll be paying your own fuel costs, consider factoring gas costs into your orders before accepting. You can also consider driving a scooter or delivering by bike if you live in an area where that's allowed. Try not to take orders that take you too far from your delivery zone.
"A lot of your restaurant-specific advice is based on region. Like in my area, Chili's is one of the worst places to pick up from, but McDs is always fast and usually big tippers. 
Learning your area is the best advice, go to each restaurant at least two to three times to determine if it's worth it; sometimes, the first experience just happens to be a one-off bad one. 
In my area, I decline anything less than $8 or less than $1/mile. I also decline certain restaurants that take longer or I just don't enjoy going to for various reasons, and I decline orders delivering too far out of the zone. 
My acceptance rate stays below 30% most of the time, but I still make $25/hour consistently using these tactics, versus $20/hour when I was accepting nearly everything at the start," shares one Dasher.
Get started with DoorDash today
How much does DoorDash pay? Do delivery times affect pay? How do you get paid? 
These are just some of the questions we've addressed in this post.
Before getting started with DoorDash, you'll want to check the requirements:
Be 18 years old or older
Have a valid driver's license
Own an iPhone or Android smartphone to download the Dasher App
Have access to a vehicle (car, scooter, bicycle, motorcycle, or truck)
If your vehicle requires insurance, you need a policy that meets your state's minimum policy requirements
Have a Social Security number (US only)
Give DoorDash permission to run a background check and pass
Complete an orientation process
If you meet all of the criteria, you can sign up to become a DoorDash driver.
While an hourly wage of $25 sounds tempting, remember that DoorDash drivers don't actually get paid hourly. 
DoorDash pay includes three things: base pay, tips, and promotions.
We discussed helpful strategies and tips to make more money as a DoorDash driver. And we also learned that where and when you drive can have a big impact on your earnings.
If you're looking to make some extra money, DoorDash can be a great way to do it. 
Just remember that it's not always as simple as an hourly wage. With a little strategy and effort, though, you can make some serious money with DoorDash.